Halloween with the cool kids
Boo! All of us were already looking forward to stuffing our faces with trick-or-treat candies, but Halloween this year turned out extra magical for Detrack, as the cool kids from Horangi decided to drop by the office to join in the celebration.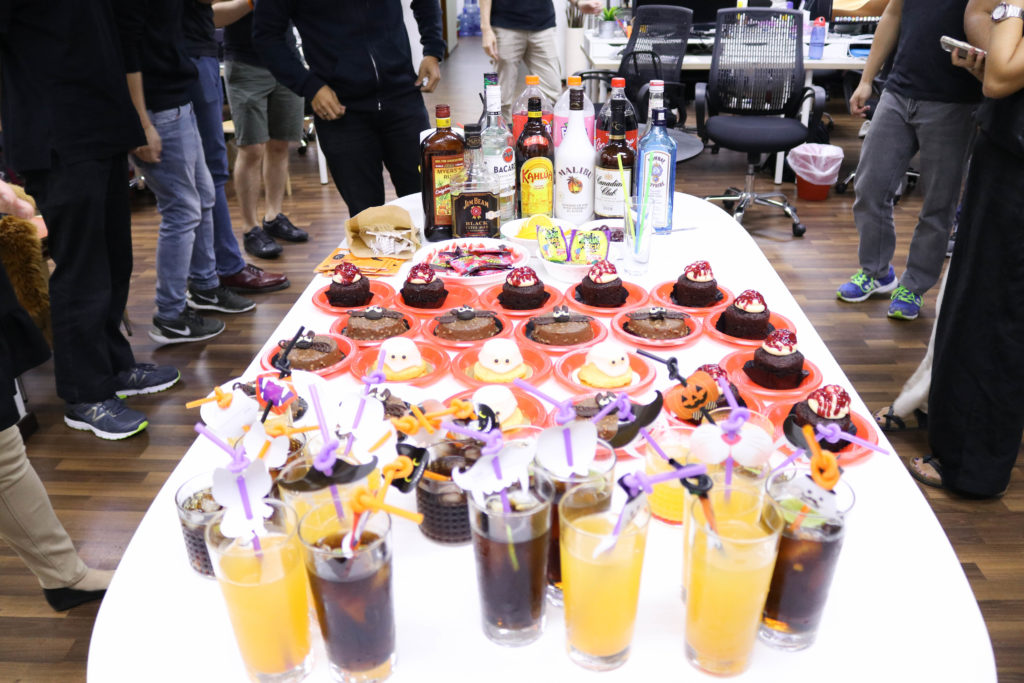 If you don't already know, we at Detrack never pass on an occasion that calls for a celebration, which would usually involve an obscene amount of food or an equally sinful amount of alcohol.
After wrapping up a quick meeting with our favorite vendor (and also the hottest cyber security firm out there!), we thought it was best for everyone to get warmed up and in the mood with a round of Aline's weapon of choice – the Soju Bomb.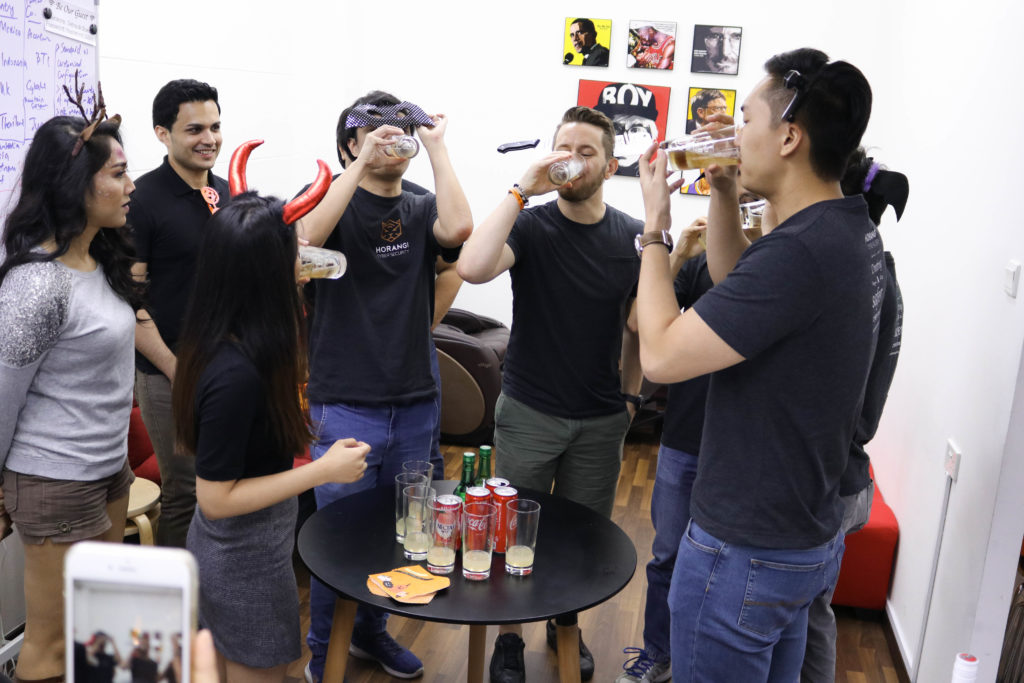 The round of Soju Bombs definitely got the party started as inhibitions slowly faded away, replaced by free flow of alcohol-fuelled creativity.
The whole office was buzzing, and our noise level went up a notch – at three in the afternoon on a Tuesday, mind you.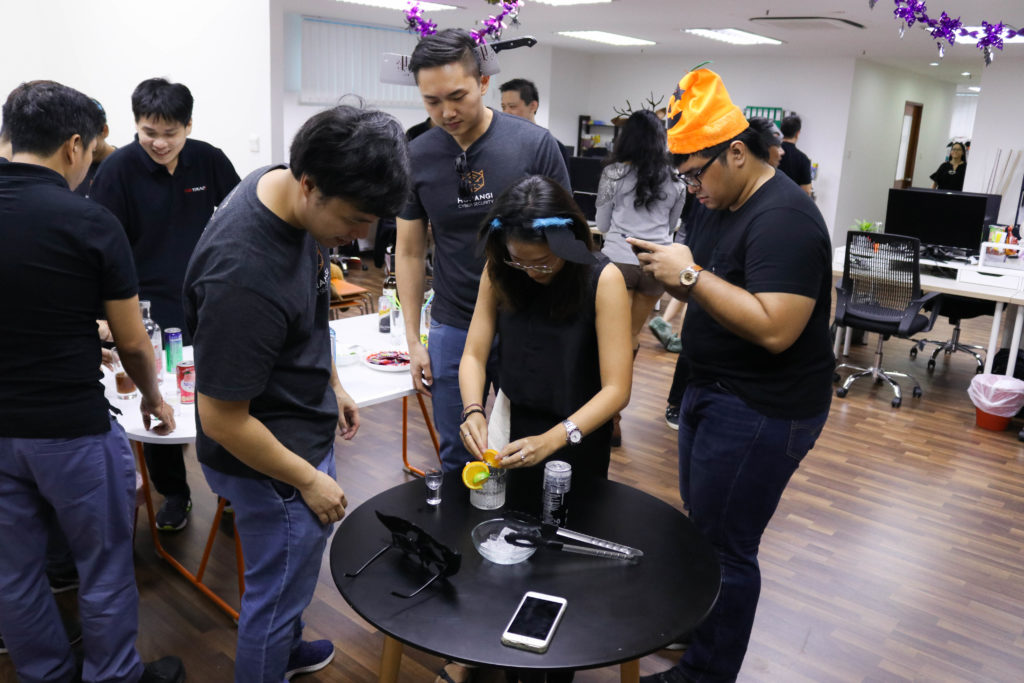 Game time
Up next, we were divided into 3 groups before learning our mission. Using the various ingredients laid on the table, all of us had the chance to unleash our inner mixologist as each group was tasked to create our very own Halloween cocktail!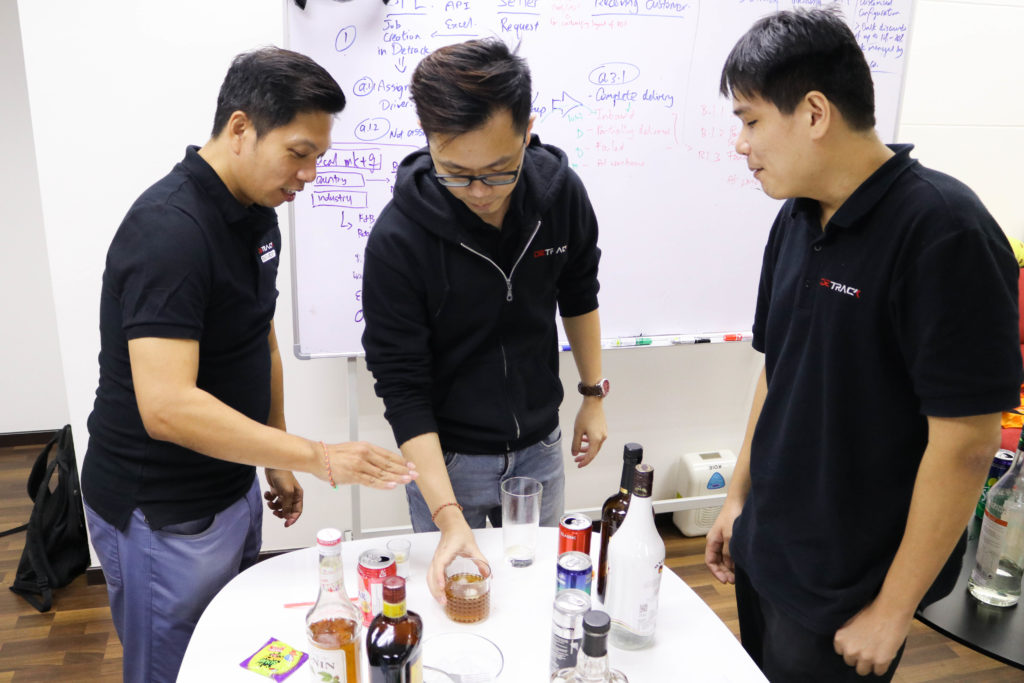 "Add some Triple Sec. The citrus flavor will counter the overall taste." Whoa.
"Rum is a good base but doesn't go well with gin." What.
It was getting intense as members from all 3 groups (over)confidently gave opinions and discussed intensively over the recipe of their very own cocktail.
When time was up, each group had to present their fabulous concoctions – complete with its name! – to the panel of judges, à la MasterChef.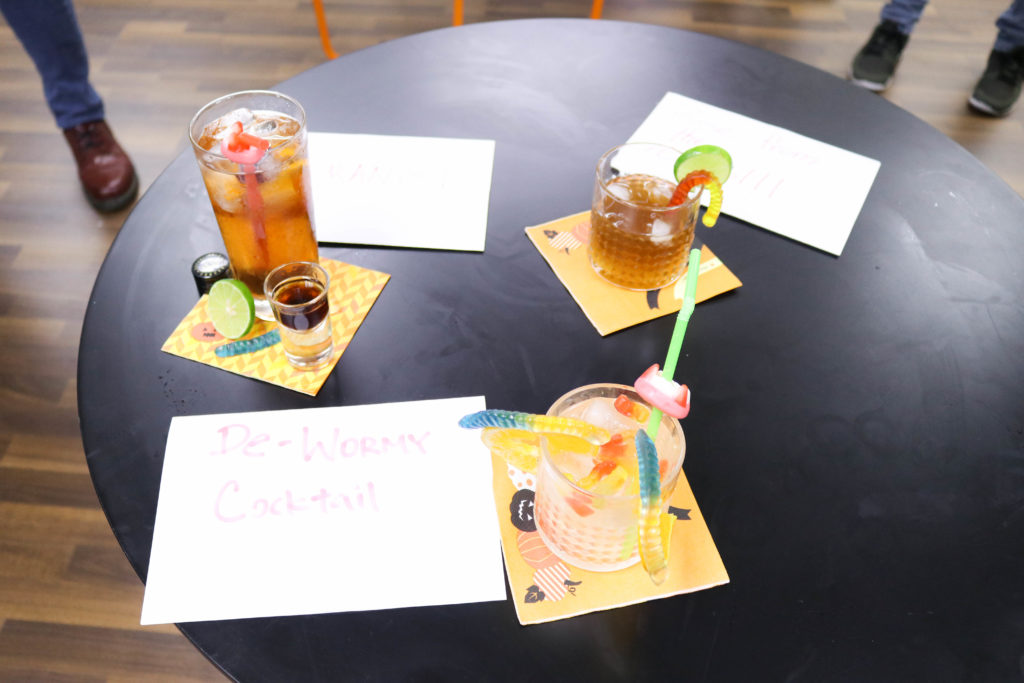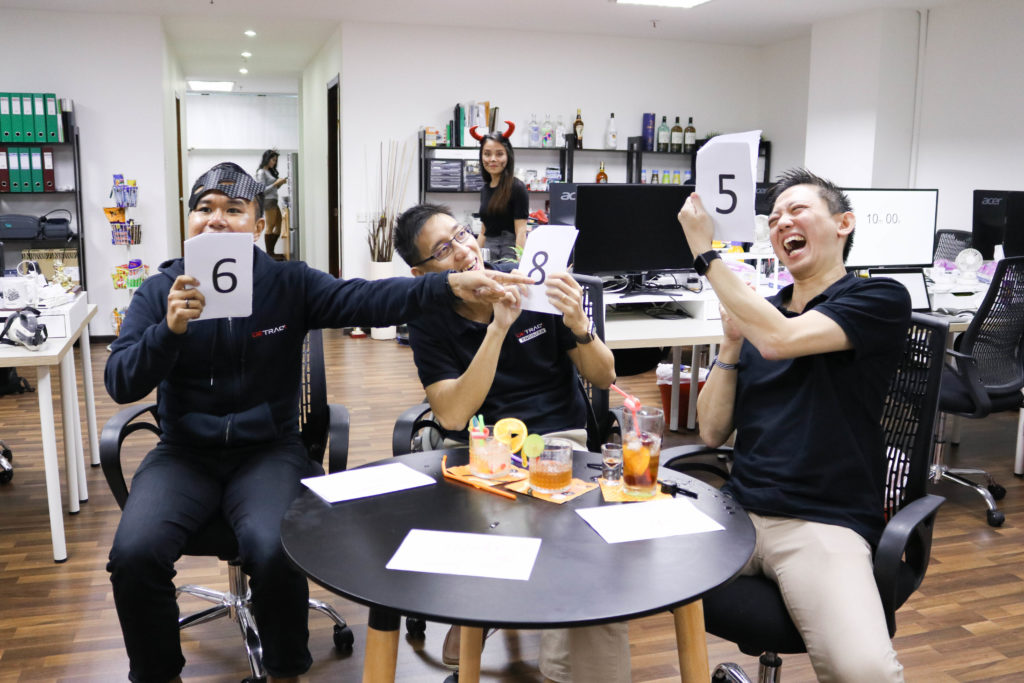 With kick-ass names like De-Wormy Cocktail and Rise from the Tomb, the judges had to make difficult decisions even before taking a sip.
The cocktails submitted were judged not only by their taste, but also their overall presentation. An ambitious backstory definitely won't hurt either. In fact, the more ambitious and farfetched, the better.
"As Horangi means tiger in Korean, we decided to add in a dash of citrus flavor to give our cocktail a hint of Asian flavour."
Well said, my man, well said.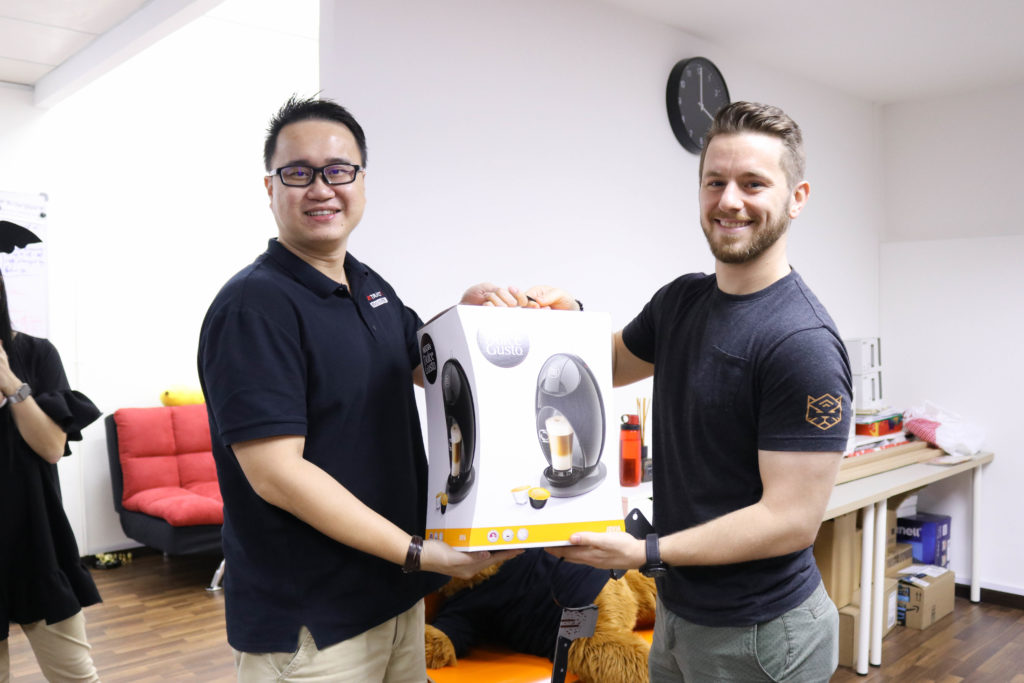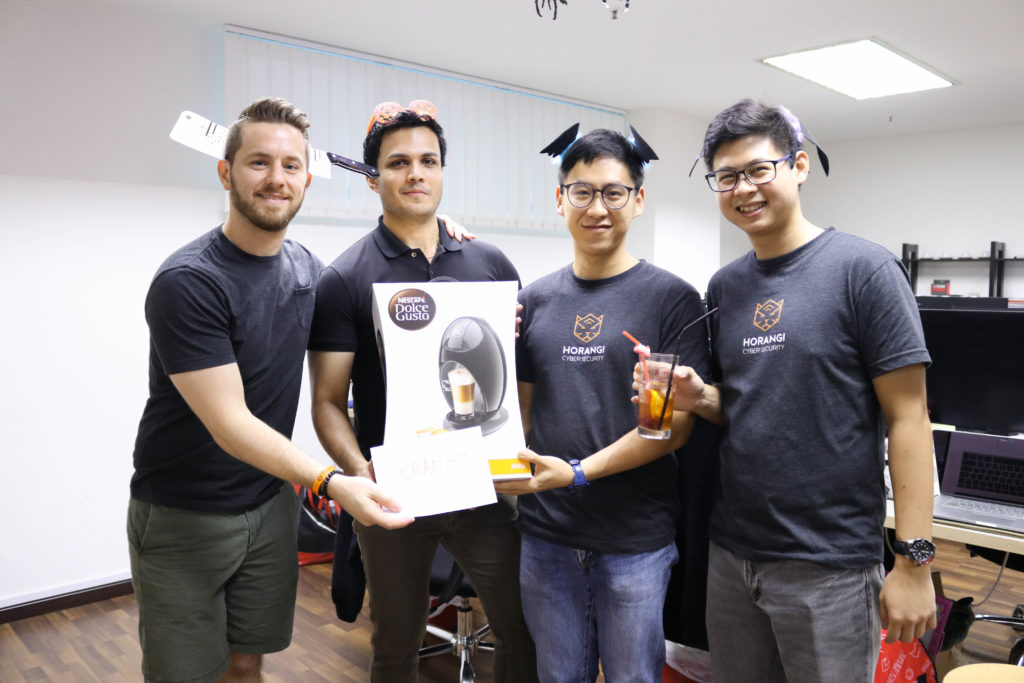 And the winner goes to…
None of the groups deserved to lose as the effort put in by everyone involved was clear to see.
But after a super close call, the winner goes to the cocktail simply named: Horangi. Idea for a signature company cocktail, huh guys?
Besides the sense of pride and bragging rights, the winning team also received a spanking brand new coffee machine. Both a gentle reminder and a cure for the hangover that awaits them the next morning.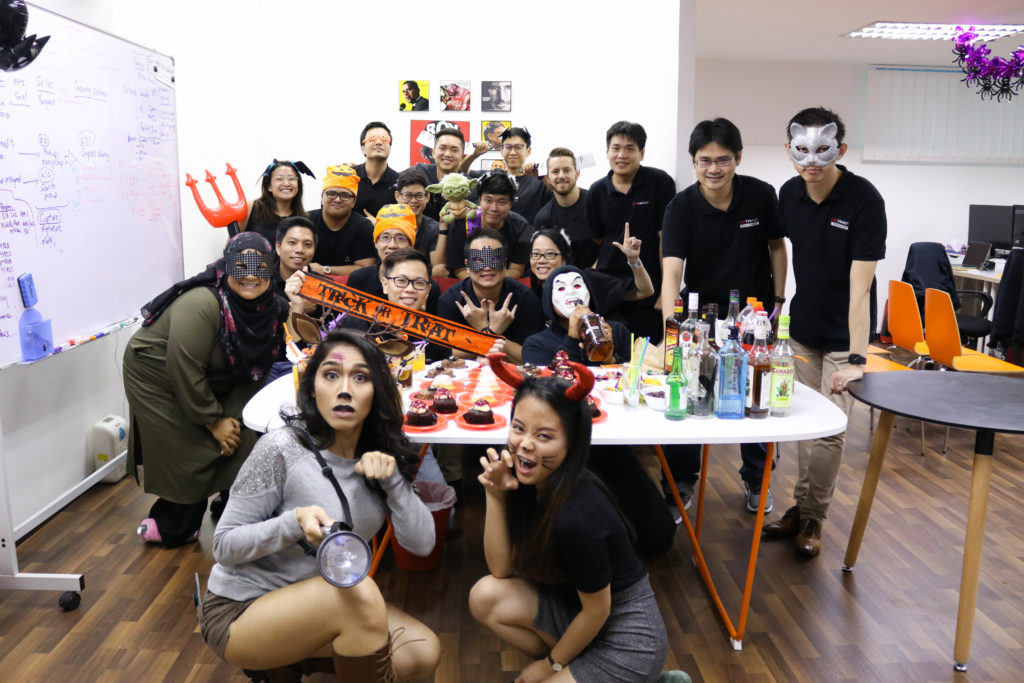 After countless shots, story swapping, idea sharing, and even a couple of karaoke performances later, none of us realized how fast time past.
The party was such a blast for Detrack, and we're definitely taking up Horangi's offer to drop by their office for an encore. What's the next holiday now? Labour Day? Father's Day?
Till the next time. Happy Halloween!

Scarily amazing benefits
Delivering costumes, candy, or any other halloween treats? Sign up for a FREE account now to enjoy the full benefits of Detrack, including the live tracking of all your deliveries, automated notifications at various milestones, and our award-winning electronic proof of deliveries (E-PODs), among many other features.