Eliminate Paperwork With Our E-POD
Goodbye, piles of paper! Hello, easy organization! Learn more about how Detrack can help streamline your business below.
What Exactly Is Electronic Proof Of Delivery?
Detrack is a revolutionary tool that helps your delivery business put an end to paperwork and go completely electronic. With Detrack, you can track your deliveries, manage your invoices, and keep everything organized in one place, on the cloud.
Electronic proof of delivery is a digital version of the physical proof of delivery document. The E-POD is a record that shows that a shipment has been delivered to the intended recipient through the collection of important information such as date, time of delivery, the recipient's signature, and the shipper's information.
An E-POD offers several benefits over a traditional POD. An E-POD can be easily shared with other parties, such as customers or suppliers. This allows for better communication and coordination between all involved in the shipping process.
Paperwork is so labor intensive and time consuming, If only there was some way to reduce the amount of paper you had to deal with each day. Detrack offers the perfect solution!
Top 3 Achieved Outcomes by Implementing Detrack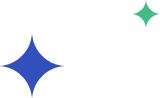 60%
Improvement in efficiency
50%
Reduction in operational costs
15%
Increase in sales revenue
Simplify your operations today and save hours with Detrack.
Benefits Of Implementing Detrack's E-POD
Here are some of the benefits of implementing Detrack's E-POD.
Never Lose Track Of A Paper Document Again
Keep track of your documents with electronic copies of all delivery documents. This way, even if the physical document is lost, the company will still have a record of it.

Increase Operational Efficiency • Go Paperless
No Filing System Necessary
Detrack also eliminates the need for a filing system. Access all your information with ease when it is needed directly from the cloud.
Supports advanced requirements & support is awesome!
Nevra
Farming, 2 -10 employees
Save Administrative Labor With Our Intuitive System
Detrack is designed to be user-friendly, and requires minimal training. This means that businesses can save a significant amount of time and labor by using our automated system.
Easy and Efficient Migration from Paper Based
Neil R.
3PL Manager, Logistics and Supply Chain
2-10 Employees
Access Important Records From Anywhere In The World
With Detrack's cloud based system, businesses can access their records from anywhere in the world with an internet connection. This is especially helpful for businesses with multiple locations or for those who travel frequently.

Data Retention • Reporting
Use Electronic PODs To Record Your Deliveries
Businesses can easily track who delivered what and when. This information can be very helpful to manage inventory or for those who need to review past deliveries for customer service purposes.

Add Brand Logo • Capture Photo Proof • Customizable Fields
Recall Historical PODS In Seconds
Need to recall a historical POD? With Detrack, it's easy to do. Enter the date range in question, and our system will pull up all of the PODs from that time period.

Delivery History For up to 5 years • Geotags & Timestamps
Reduce Customer Queries
As any business owner knows, customer satisfaction is essential to the success of any enterprise. Provide customers with a digital record of their delivery, and easily reduce the need for follow-up phone calls and emails.
Detrack is the best despatch software, Proof of delivery with sign on glass.
Gavin
Warehousing, 2-10 Employees
Get started with us
Find out how you can simplify your logistics tracking and delivery management processes at a minimal cost, with Detrack