Are you thinking of joining the delivery industry as a logistics company owner? There are several delivery business ideas to make you your boss. Since 2018, the global delivery business has seen a yearly 5.2% increase, as customers would rather have their orders and packages brought to them than go out to pick them up.
Starting out as a logistics business owner can be a profitable investment. According to statistics from IBISWorld, the global courier and delivery service industry will be $454.5bn in 2023. However, starting a business you can handle is essential — preferably one you already know.
You can choose from several profitable delivery business opportunities, from groceries and foods to flowers and antiques. In this article, we'll provide some of the best choices to consider when considering which delivery business to start.
15 Delivery Business Ideas For 2023
The 2020 lockdown affected how buyers purchased goods. Before then, offline shopping was a predominant method of purchasing items. However, since people couldn't go out, online shopping and home delivery took over. Since then, both old and new businesses have been sourcing ways to improve and expand. 
With the increasing demand for delivery services, starting a delivery business is quite easy. However, before starting a delivery business, it is crucial to find your niche because, while there are several delivery ideas out there, you're not guaranteed a solid customer base if you are unfamiliar with that delivery business idea. Therefore, you need thorough research to help you make the right choice.
Below are 15 ideas to consider when starting a delivery business in 2023.
Laundry and dry cleaning delivery
The laundry and dry cleaning delivery courier business is highly profitable in most parts of the world. The reason for this is its high demand. Most people have a busy schedule, meaning they have no time to do their dirty laundry or even drop it off at a dry cleaners' shop. As such, it makes perfect sense to be the third-party handling the to and fro of their laundry.
Suppose you already run a laundry and dry cleaning shop. In that case, you can expand your business and make it unique by opening a logistics unit overseeing the delivery of your customers' laundry. By doing this, you'll increase your services, customer base, and revenue generated. All you have to do is hire a few drivers to handle the delivery.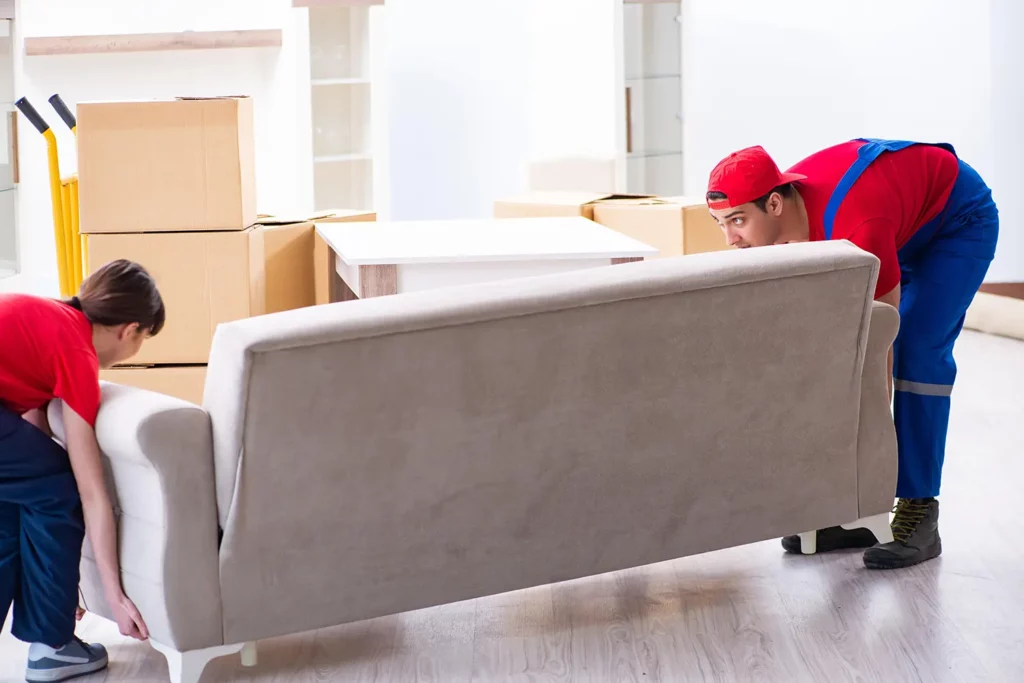 Furniture delivery and assembly
Everyone needs furniture in their house, apartment or office, and owning a furniture business allows you to offer your customers a variety of house fittings. The only downside to it is the display spaces for units of your furniture. However, owning a physical store is unnecessary if you run an online furniture shop. 
You can stack up your warehouse and make deliveries to your customer's home, office, or preferred location. Businesses like IKEA and Etsy do an excellent job of assembling and delivering furniture. They're a perfect example to learn from if you want to venture into this delivery business.
Pharmacy delivery
If you own a pharmacy, you can include home delivery services for all orders to increase customer satisfaction and revenue. A great way to do this is by purchasing one or two delivery vans and hiring drivers to make the deliveries. Also, it is important to utilize reliable delivery software for this business to keep track of the driver's whereabouts.
On the other hand, you can be the middleman specializing in transporting the drugs from the pharmacy to the customer's house. That is, the pharmacy may acquire your service as their delivery partner. It's essential to note that the pharmacy delivery business requires care in handling sensitive materials like prescription drugs and you will need to ensure that regulatory requirements are met.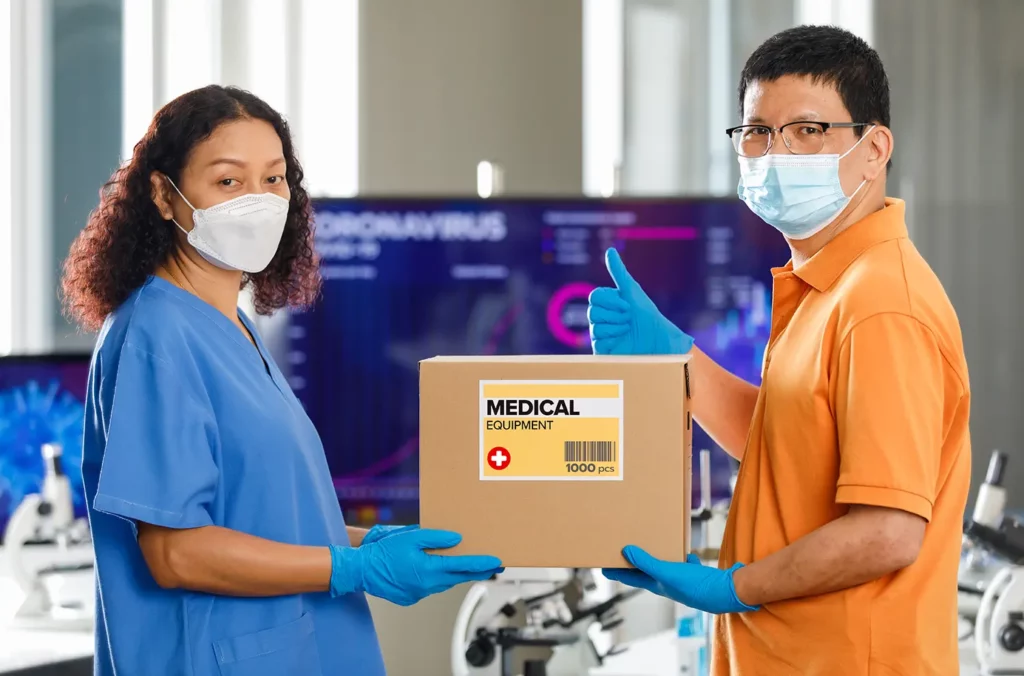 Medical equipment delivery
The healthcare industry was one of the most affected industries during the 2020 Covid-19 pandemic. While there was high demand for healthcare, people were restricted from going out of their houses for laboratory tests. As a result, the in-house laboratory business started growing.
Until now, people found it easy to go to laboratories and do their blood work. However, with the increased health risks, most people prefer home medical attention. As a result, more medical personnel transport medical equipment to patients' houses. They do the necessary blood work while the logistics company delivers the samples back to the laboratory for further processing.
As a delivery business focusing on medical equipment delivery, you can get hired by or partner with a healthcare or medical laboratory company to transport patients' samples from their homes to the laboratory. However, this business goes alongside patience and delivery expertise due to the nature of the packages involved.
Grocery delivery
In the United States and several parts of the world, grocery shopping is an important daily activity. With the e-commerce industry's increased growth, online grocery shopping is now a preferred foodstuff shopping option for most households. The number of online grocery shoppers in the United States is roughly 150 million.
If you plan on owning a grocery delivery business, it is best to run it as an online business. With the help of a reliable online platform, you can get your business up and running with a stream of customers in no time. Your platform can be arranged to allow your customers to select the products they choose in desired quantities.
Some platforms even give room for product tracking and live chatting, making the delivery process faster. This can also be a great way to expand your business if you already own a grocery store.
Additionally, you can partner with physical grocery store owners and handle the delivery process. When customers place orders on the platform, you deliver them to the customer's location.
After-hours delivery service
If you are considering running a delivery business that is uncommon, try the after-hours delivery service. Although not focused on delivering a particular product, after-hours deliveries are flexible.
Some courier services offer after-hours delivery services by transporting urgent and time-sensitive products like drugs and perishable foods. However, you can decide to come from a different angle by targeting customers looking for a delivery service to cover their late-hour orders. With this, you're likely to build an extensive network of customers in no time.
Pet food and supplies delivery
There are millions of pet owners around the world. In the United States, 66% of homes — about 86.9 million homes have at least one pet, with dogs being the most owned. In Singapore, 33% of households own a pet, and the revenue of its food market is $123.6 million in 2023, with projections suggesting it's expected to see an annual growth of 1.96%
These statistics show how profitable the industry is, and by running a pet and food supply delivery business, you're sure to get a share of those figures. Since pets have a variety of food and accessories, you can generate income by delivering these supplies to fellow pet lovers.
Meal prep delivery
When starting a food delivery business, there are several areas to consider, including meal prep delivery. It's a service that offers prepared meals to customers in their home's comfort. Meal prep kits allow consumers to know every meal ingredient, focusing on people who require nutritious and healthy meals.
If you're health conscious, consider starting an online meal prep delivery business. Since people are becoming more aware of the nutritional benefits of what they eat, meal prep delivery is on the rise. You can also focus on delivering specific ingredients to prepare a particular meal alongside the procedures of making the meal.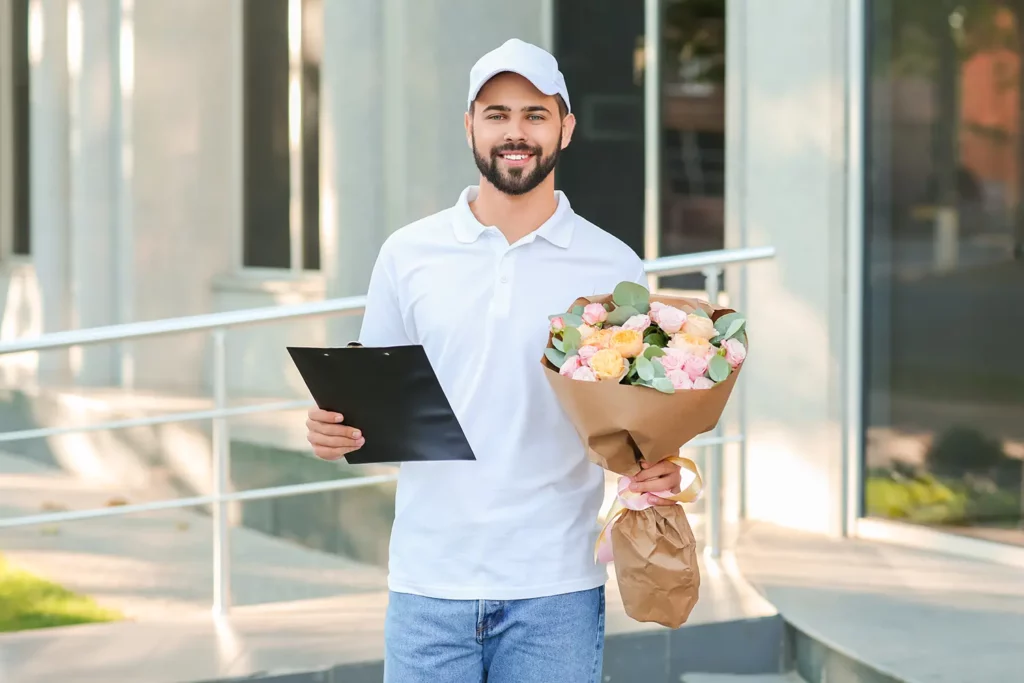 Flower delivery
People use flowers for several purposes, like delivering love, birthday, anniversary, and even Valentine's messages. The US floral industry has an estimated worth of $5 billion, and the online flower business industry has seen an 8.5% growth since 2015, with a 6.13% CAGR over the next five years.
Since the online floral market is growing, you can start a flower delivery business and be the go-to logistics option for most flower shops. However, the patience level of customers in this industry is relatively low, so your focus should be on fast and damage-free deliveries.
Retail store delivery
You can save your customers a trip to the store by adding retail delivery services if you run a retail business. On the other hand, you can run a third-party delivery company and offer delivery services for customers who patronize retail businesses.
For those who own a retail shop, offering delivery services saves your customer the extra cost of coming to your shop. It's particularly essential if you're in a rural area. Another benefit of this delivery business is that it helps you reach more customers.
Those who can't make it to the store can easily place their order and have it delivered, increasing your sales and expanding the customer base.
Drinking water delivery
Water is vital for living, and entering a drinking water delivery business can fetch you fast income if you meet the right audience — areas with bad tap water, or people who strictly take some types of water. Whether you engage in bottled water or cooler deliveries, there will always be an audience in need of your service.
Many water companies offer delivery services only to large businesses. For a start, consider partnering up with these water companies and making deliveries to domestic residents. Since people find lifting gallons and packs of water hard, you can ease their stress by doing the job for them.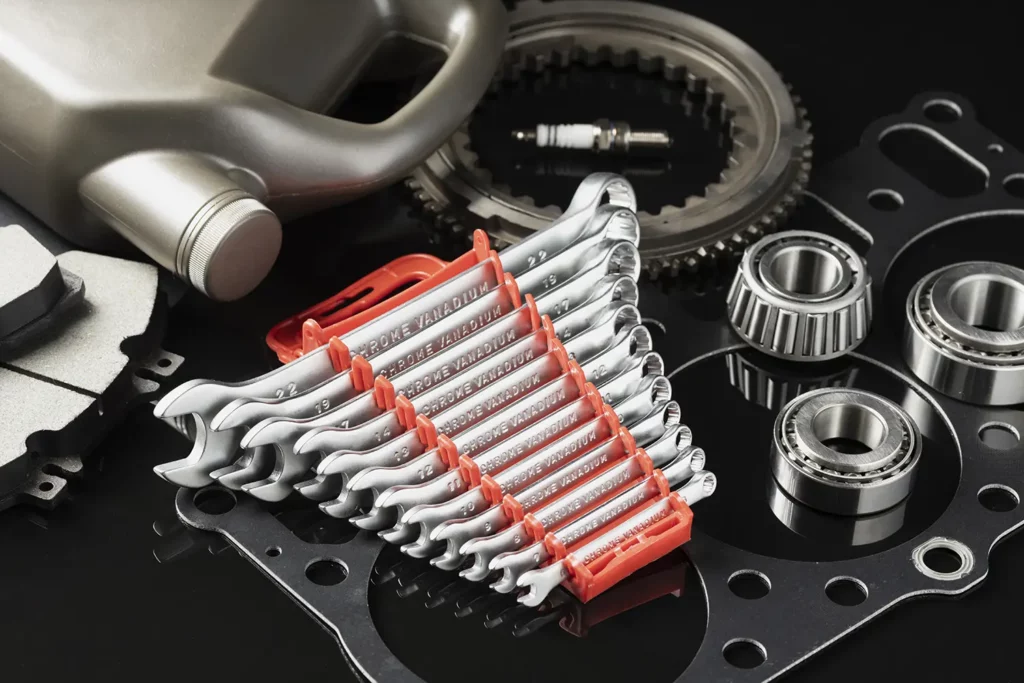 Auto parts delivery
The auto parts delivery business is highly lucrative and competitive. To start this business, you have to decide the type of vehicle that you will deliver spare parts for. It might be challenging at first since it is a wide business. You could strictly deliver parts for Toyota and Mercedes-Benz or Electric cars like Tesla.
However, with proper planning, you can get a hold of it and earn some good income. If you already run an auto parts shop, you can make more profit by running a logistics service to handle your customer's delivery.
Document and package courier
While several courier business ideas are available, documents and package couriers are unique options worth considering. Although it is a very common delivery business, with proper planning and strategy, you can make enough profit considering the high demand for documents and package delivery services.
For offices that prioritize paperwork or individuals that work from home, you can organize a logistics service to move their important documents whenever they need. You can also consider running a local courier company that picks up packages and delivers them to customers' doorstep.
The process is less stressful when you use reliable delivery software that tracks packages in real time and monitors your fleet's locations.
Art and antiques delivery
People fancy artworks and antiques to a large extent. So, investing in a craft and delivery business is a good idea. You can start an online art logistics service and help customers deliver their artworks and antiques to exhibitions, auctions, or their new homes.
Art and antiques are extremely fragile, so this delivery business requires expertise and care. You can specialize in packing and crafting or art installation and storage.
Home improvement supplies delivery
The list of home improvement supplies is endless. From electrics to safety appliances, there are more than a dozen ideas to choose from if you want to start a home improvement supply delivery. Or, you could just deliver any kind!
This type of delivery business requires bigger delivery trucks for moving items. You can also focus on people moving into a new house and offer your service to help move their home items.
Get Your Delivery Business Started With Detrack
While there are several delivery businesses to choose from, it's essential to note that your business might not be successful without reliability and top-notch customer service. With proper planning, strategy, and delivery management software like Detrack, you can provide your customers with timely deliveries, adequate communication, and electronic proof of delivery.
Through its real-time tracking capabilities, Detrack ensures that every delivery is a seamless and well-informed experience for both businesses and their customers. It optimizes routes, increases accountability, and reduces operational costs, all contributing to the bottom line.
Detrack doesn't just streamline delivery processes; it also offers a level of transparency and professionalism that today's customers expect. By providing customers with accurate ETAs and real-time tracking information, businesses using Detrack enhance their reputations and build trust.
With Detrack as your partner, you'll not only meet, but exceed customer expectations, drive growth, and secure a prominent place in the future of delivery businesses. Don't miss out on the opportunity to transform your delivery operations – start using Detrack today!