Here are some interesting new features launched in Q4 2016
1) Print Shipping Labels in 4″ by 6″
If you need to print shipping labels, here's more options for you. Besides printing it in A4 or 10cm by 10cm, there's a new option of printing it out in 4 by 6 inch. This size is compatible with the Zebra LP2844 thermal printer and other thermal printers with the same label size dimensions.
To enable the option on your dashboard go to Settings > Shipping Label Settings > Click on the dropdown menu under Shipping Label Size > Select 4 x 6 inch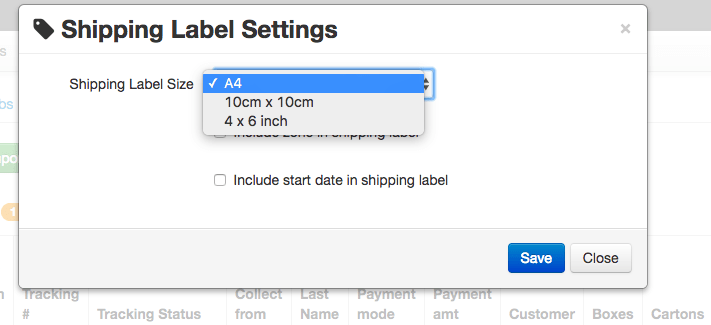 2) Detrack Manager App Now Available in iOS with Assign to Drivers' Function
If you are a Manager using Detrack, you can now easily access the progress of your jobs and vehicles' status from the Detrack Manager App newly launched on Apple App Store. You can customize push notifications to be sent to your phone at different triggers like when a vehicle is stationary for too long or when the status of a job changes. You can also view job summaries or assign jobs to your drivers while on the go. This app will be useful to those who have traffic controllers or dispatchers who have to assign jobs to drivers out of office.
This app is newly mint and possibly come with some bugs so we seek your patience and help to send those bug reports directly to us at info@detrack.com.
For Android phone users, you can download it here.
For iPhone users, you can download it here.
3) Detrack Driver's App in Finnish and Traditional Chinese now on Google Play
The latest languages to join the family of translated Detrack's driver app on Google Play are Finnish and Traditional Chinese!
We now have 20 languages of the Detrack's driver app available on Google Play. To download the app in your language, you do not have to enable any special function. Google Play store will auto-detect your default language and match it to Detrack's translated versions and if there's a match, the version that you download will be in that language.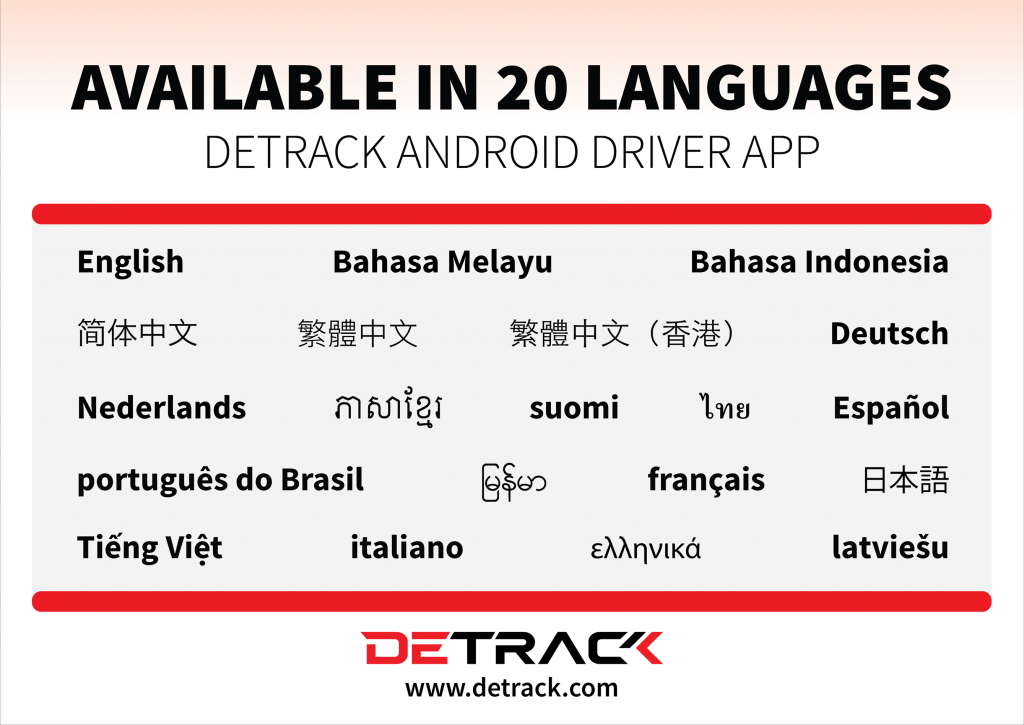 4)
Export Jobs by Tracking Status
We have enabled a new field to filter when you are exporting your jobs into an Excel file. You can now select to export jobs by their tracking status. For instance, you can now easily export only the jobs that have failed or partially completed. A quick tip here, you can use the advanced filter section to download your jobs' data for your reporting. We have an array of filters like Job Type, Customer, Address, Date etc available for you to export only the information you need.
To export jobs (across days) go to Calendar > All Jobs > Filter > Export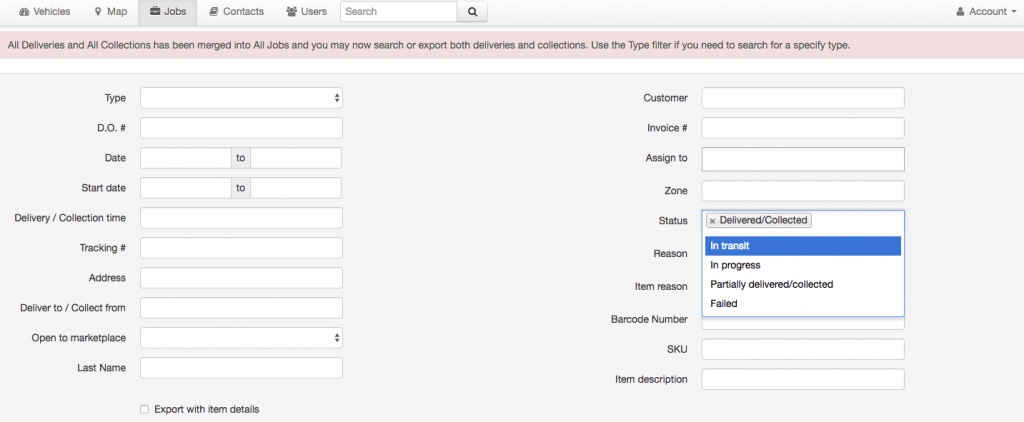 We Hope you find these new features useful. More awaits in 2017!