Detrack is heading to our first exhibition for the year, and the honour goes to Last Mile Fulfilment Asia (LMFAsia) 2018. We'll be back at one of the most interesting and last-mile centric convention you can find in Asia, and we could not be more excited.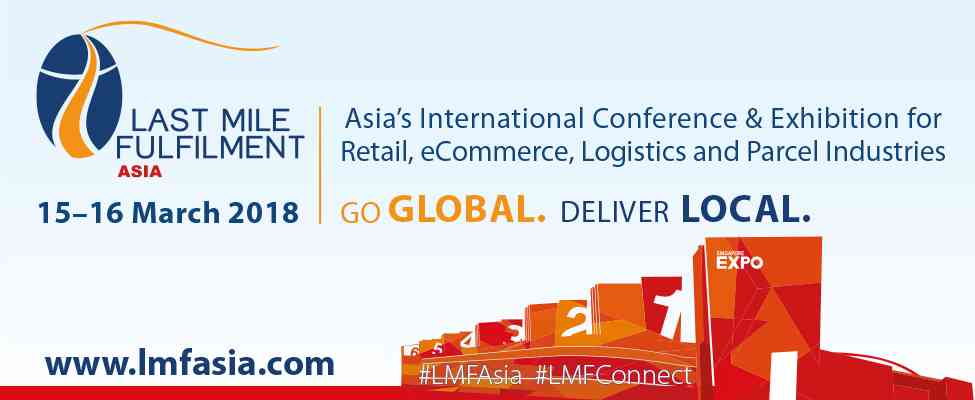 The region's most important last mile fulfilment event is on its 4th year, as it focuses on addressing the need of e-commerce businesses and retailers by providing both localized and globalized end to end solutions and opportunities.
LMFAsia is the only Asian conference and exhibition to curate an ecosystem-based platform for seamless cross border last mile fulfilment in Asia. LMFAsia brings together retailers, ecommerce, parcel and logistics companies worldwide to connect, explore business opportunities and collaborate in Asia.
If any of us needed another reason to get super psyched about LMFAsia, Dason – Detrack's very own CEO! – is scheduled to be one of the esteemed speakers. Dason was personally invited to share his thoughts on solving the world's geocoding problems, and other related issues with all the 2,500 expected attendees.
Joining Dason on the stage is Detrack's Co-Founder and Chief Marketing Officer, Fanny, as she's set to moderate a panel discussion on IoT Applications – Unlocking New Capabilities and Opportunities.
Excited much?
Detrack will be more heavily involved in LMFAsia this time around, and we're definitely not complaining! Head over to booth C41 under the Singapore Pavilion to have a chat on current last mile trends, and also find out about the world's first geocoding AI. You won't be disappointed.
#LMFAsia #LMFConnect #detrack #george