What is Proof of Delivery and Why is it Necessary for Businesses?
24 June 2022 |
4
minute
read
A staggering 2 billion people bought online last year. Having a proof of delivery service that meets and exceeds expectations can be a key business driver as online shopping continues to grow.
When customers purchase a product, they want it to arrive fast and in pristine condition. Providing proof of delivery is assurance for both you and the customer that an order is complete.
Using a delivery management service that operates globally allows you to avail yourself of growing online shopping trends.
Want to learn more? Here is a guide to proof of delivery and how it benefits your business.
What is Proof of Delivery?
If you deliver anything, whether it is coffee or cookers, having proof of delivery (POD) is an essential part of any delivery service.
It firstly offers proof that an order placed by a customer has been delivered to the person and to the address specified on the order form. It also protects your business against any claims customers make about orders not arriving.
It comes in two forms: a paper format and an electronic version.
The paper format is a printed document that includes details of the product delivered, the customer's address, and your business details. The customer signs it at the time their product is being delivered. This is an acknowledgment that they have picked up their order.
You can use a paper format, yet an electronic version is more favored as companies move processes online. The electronic version has the same principles as the paper version.
However, it includes more features and is more convenient for drivers and your business processes. It reduces the risk of human error, as the process is mostly digital.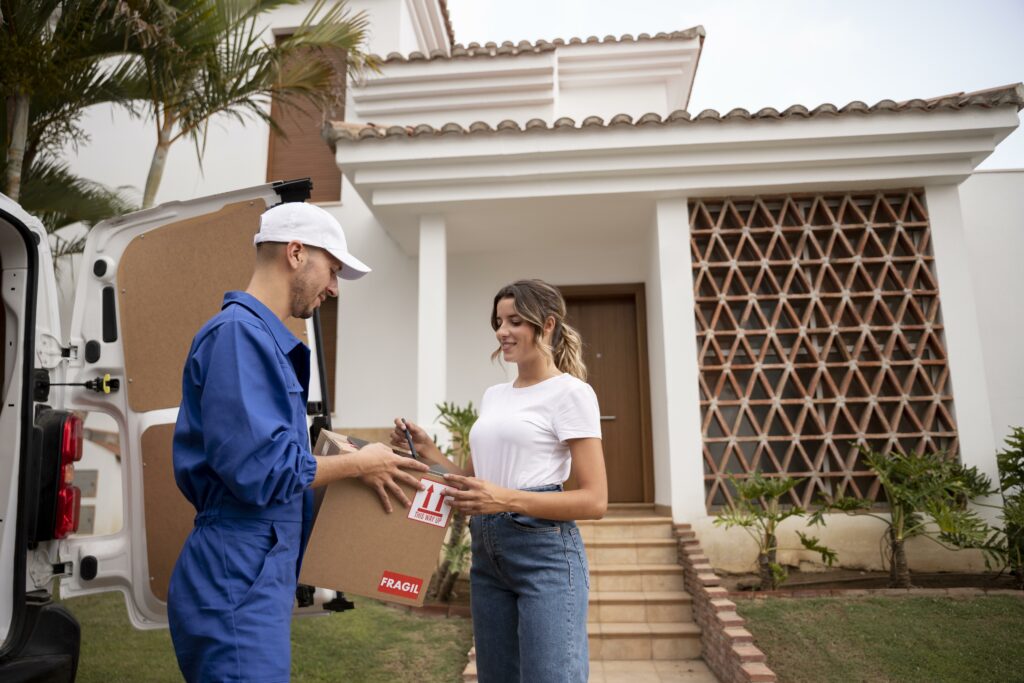 The Importance of a Proof of Delivery System
A well-functioning delivery service can boost the reputation of a business and increase its customer base.
When a customer buys in-store, they manage the entire buying process and how they bring their product to its chosen destination.
Online ordering has increased, with global e-commerce now accounting for spending of up to $26.7 trillion.
When ordering online, the delivery process is not in the customer's control. This is where your business can play a vital role. It is where you can increase your reliability in their eyes by meeting and exceeding delivery requirements.
When customers order a product online, they want to experience a seamless process from the order placement right through to its delivery.
Having proof of delivery means you've got proof that you have delivered on your promise, which is essential in the event of missing or stolen products.
A proof of delivery document serves as a completion of the buying process.
What Is Included in a Proof of Delivery Form?
Proof of delivery records the full transaction that began with the buyer and concludes with your business delivering the product.
Once the delivery driver is satisfied that the product is being delivered to the person stated in the order form and at the address specified, it is signed. It is also signed by the recipient.
A proof of delivery document whether in paper or online format contains:
Name of recipient

Address of recipient

Courier information

Goods ordered and details like weight, height, quantity

Details of the transaction including price

Any product specifications or special requirements

Shipping details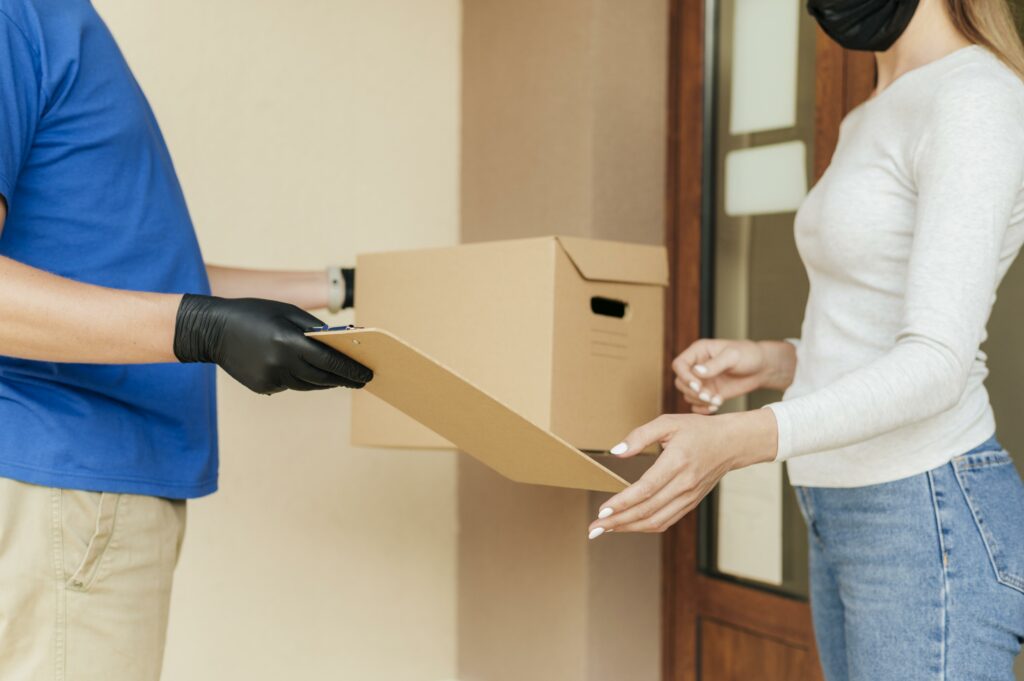 Benefits of Having Electronic Proof of Delivery
With an electronic proof of delivery, drivers have all the information they need at the touch of a screen.
As a business owner, you can see in real-time how deliveries are being completed.
You won't have to wait until the end of the day to receive the paper reports from drivers. You can deal with any issues as they arise and quickly remedy them, thereby providing excellent customer service.
It promotes a culture of accuracy. Having accurate proof of delivery is a professional way of showing customers how you complete their orders.
Your business and drivers will operate more efficiently. An electronic proof of delivery optimizes the workflow of employees.
As a business owner, you will save time on manual tasks and reduce the amount of paper used. Once a proof of delivery is complete, it triggers an automation in your system that records a completed order.
It will also save money on providing refunds or replacements, as you will have documented proof that the delivery was made and in what condition it arrived.
Why Install a Proof of Delivery System
While paper can be used for proof of delivery, companies are turning to an electronic app system, as it offers many advantages and is simple to use. It operates like a mobile app.
It eliminates the need for pen and paper and also allows for contactless delivery.
Installing and using the app is easy. It is compatible with both iOS or Android mobile devices.
Providing a proof of delivery app to drivers offers ways to help them do their job. It also offers marketing opportunities for your business. 
Here are some other features that an electronic app can bring to your business:
It can display your logo

It can capture information during the shift change between drivers

Geotags and timestamps can be used to track deliveries

You can link any attachments required by the driver

Utilize a 'tap to call' feature

Send a pre-delivery text

Capture photos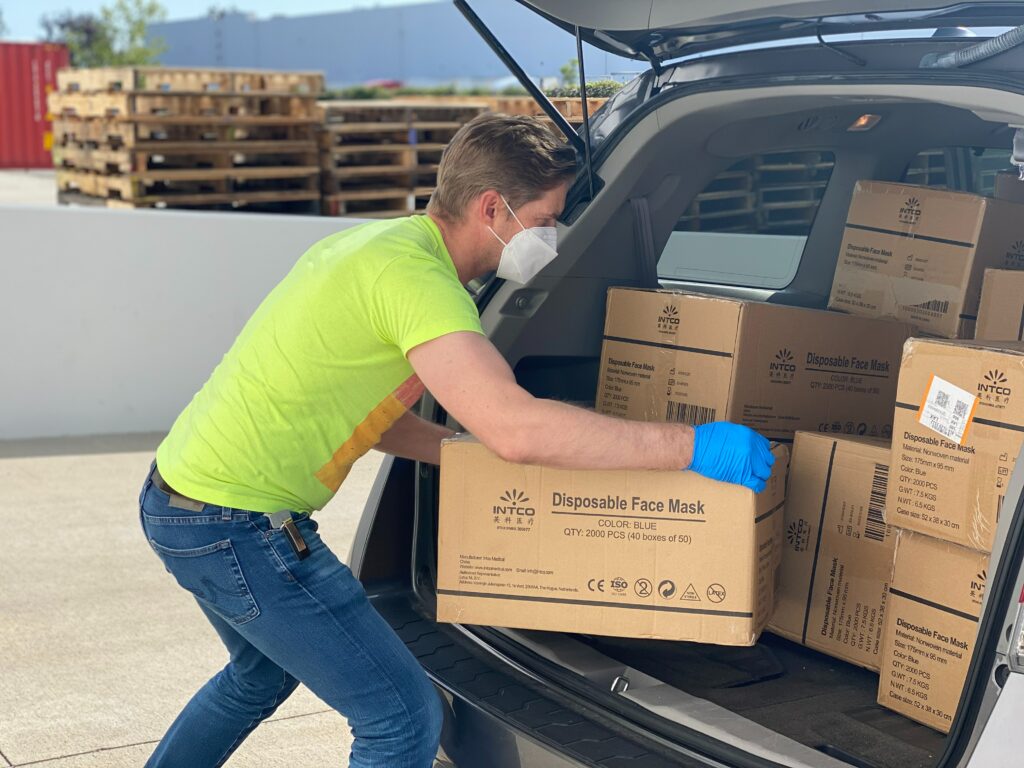 Stay Ahead of Competitors With a Proof of Delivery App
Manage your deliveries more effectively with a proof of delivery app. By providing a first-in-class delivery system, you will stay ahead of your competitors.
Having a system in place gives you access to features that will streamline your delivery process and offer impressive customer service.
You'll have everything you need to run the delivery part of your business in one app. It offers a user-friendly interface, making it simple to use, even for the least tech-savvy.
Detrack offers three plans to get started, including a free one. Plus, if you start today, you will get your first driver for free.