The convenience of online shopping has come a long way since the nineties. Customers have come to expect luxuries like same-day or next-day shipping, free shipping, and flexible dates to choose from.
This begs the question: how do delivery companies track packages? 
To compete with other businesses and with marketplace giants like Amazon, brands have to step up their delivery game where they can.
One of the most important features to offer to customers is tracking. As many as 51% of shoppers want real-time visibility on the status of their orders. It's no surprise that customers want more control over tracking their parcels, to avoid missing their delivery or waiting all day for it.
So, if you're getting established as a brand with an online presence and want to provide more shipping convenience to your customers, read on to learn how
How Do Delivery Companies Track Packages?
Package tracking is the process of locating shipping carriers at different points in time.
For example, some delivery companies track when a package arrives at certain milestones or changes hands, such as when it goes from warehousing to sorting to being handed off to a delivery driver.
Other delivery companies can employ real-time driver tracking to know exactly where a parcel is at any time a customer wants to know.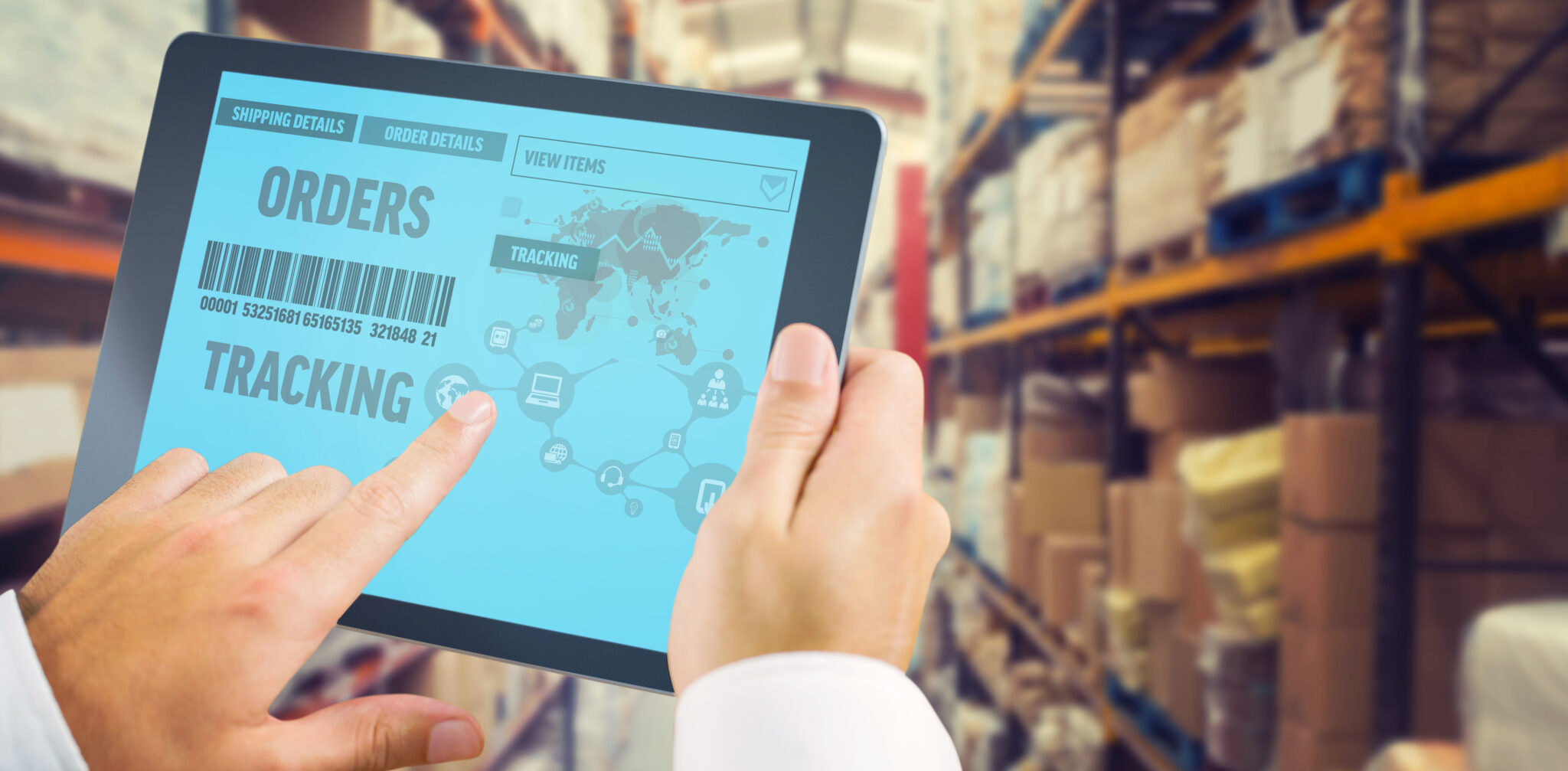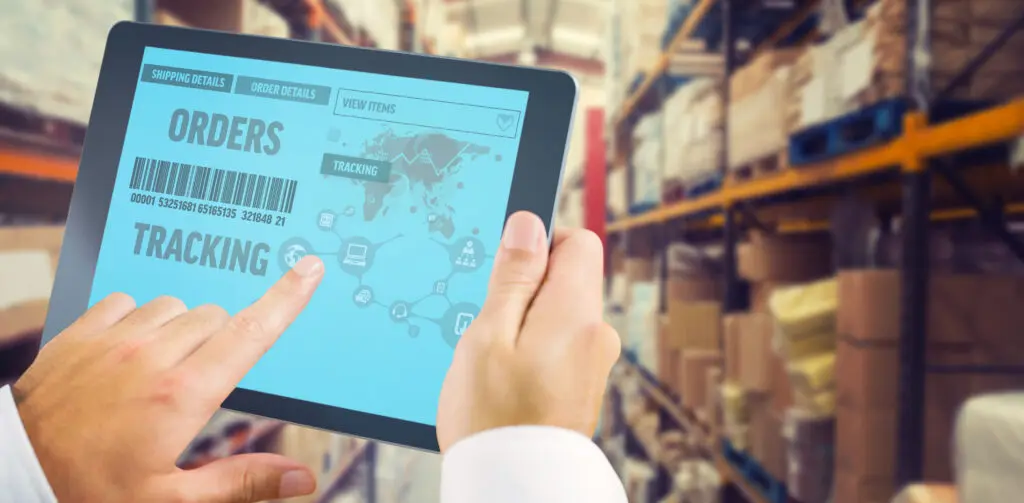 Generating an Identification Number
The first requirement for a parcel to be trackable is to ensure it has a unique identification number. This allows postal services and different actors in the delivery process to send information about a particular package.
Nowadays, parcels carry bars or QR codes that can hold much more information than a simple package number.
The software can record:
The history of where the parcel has been

Its contents

Weight

Dimensions

Recipient and destination

Required certifications
Scanning Barcodes and Updating Information
Every time the parcel changes hands, an employee from the delivery company can use a barcode scanner to scan the package and update its history in the system.
Companies can then make this information accessible to their customers, who can then track packages in real time. The item will be scanned and updated when it is:
Loaded for delivery

Leaves the

courier agency

Received by a new agency

Sent out for delivery again
Finally, it arrives at the recipient's location, and the parcel is scanned for the last time.
Tracking can record different delivery statuses within this system depending on which journey milestone has been reached. For example, "Sorting," "Out for Delivery," and "Delivered" can all be recorded.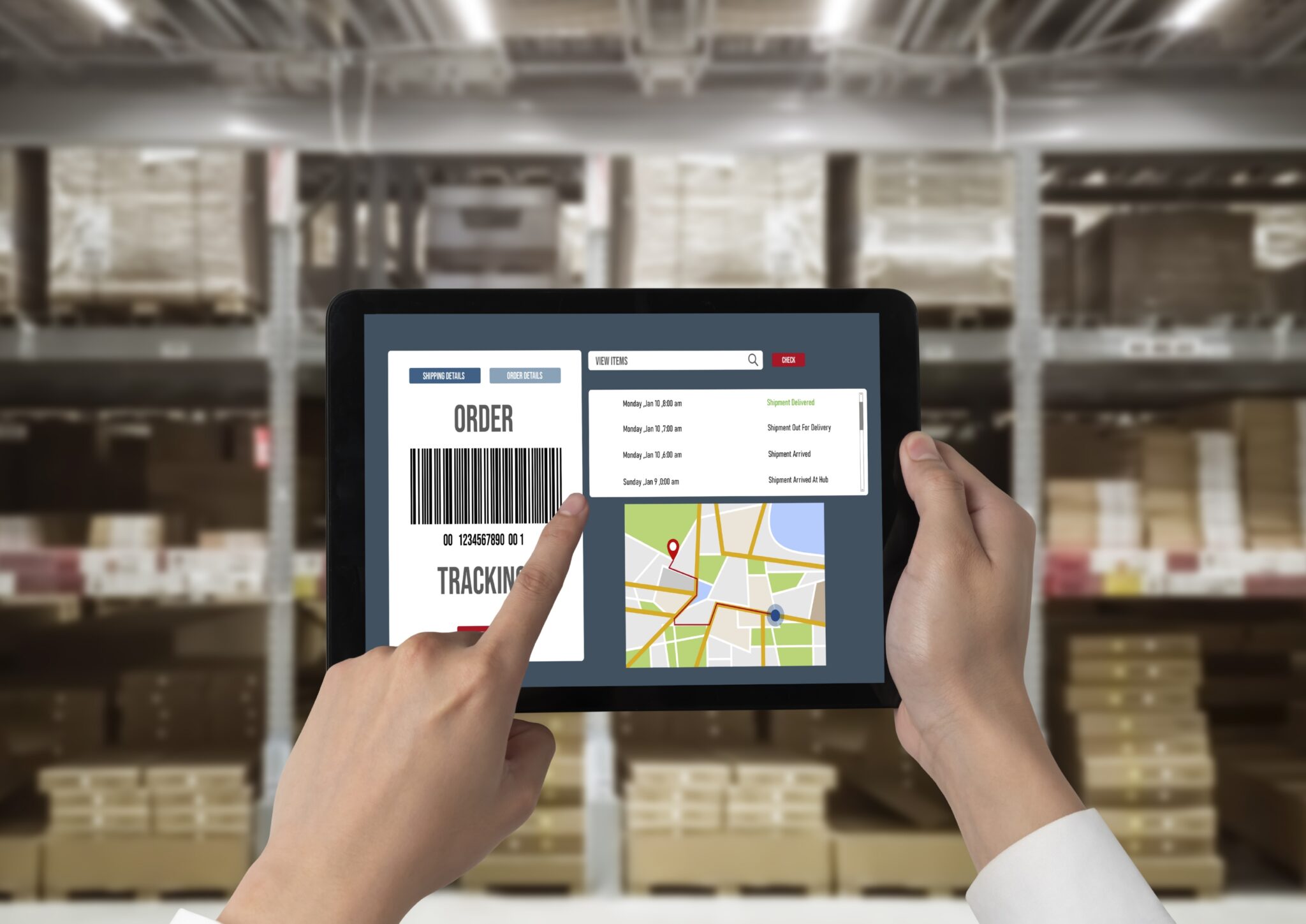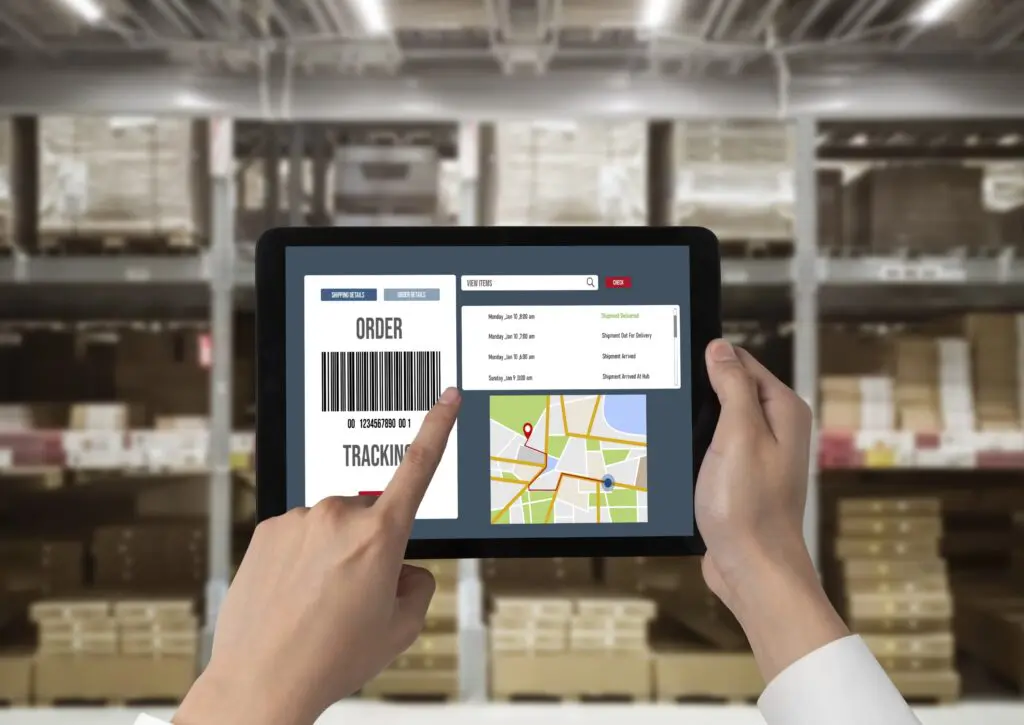 Driver Tracking
The method of barcode scanning we just described ensures that a delivery company knows whenever an item hits a particular milestone and changes hands.
However, they also need to know where the parcel might be along a three-hour drive to its destination to give an accurate ETA.
Thanks to the advancements in GPS systems, this is now possible with driver tracking. Package delivery companies can track the location of their drivers on the road.
Systems can sync as quickly as every twenty seconds to indicate how far away a parcel is. Driver tracking is helpful for delivery companies outside of updating you and your customers on the progress of the delivery.
It allows them to optimize routes for faster deliveries, plan routes with multiple drop-offs, and check in on the driver's progress to ensure staff are working efficiently.
It's also a great way to guard against theft because it enables delivery companies to recover missing vehicles. Getting driver tracking to work can be as simple as installing tracking software on the drivers' phones.
How Delivery Companies Track Packages With Detrack
Detrack is software that allows you to track packages and drivers efficiently and with a range of features.
Taking a quick look at some of our services highlights how modern delivery companies can provide accurate ETAs and make the shipping experience more convenient for everyone.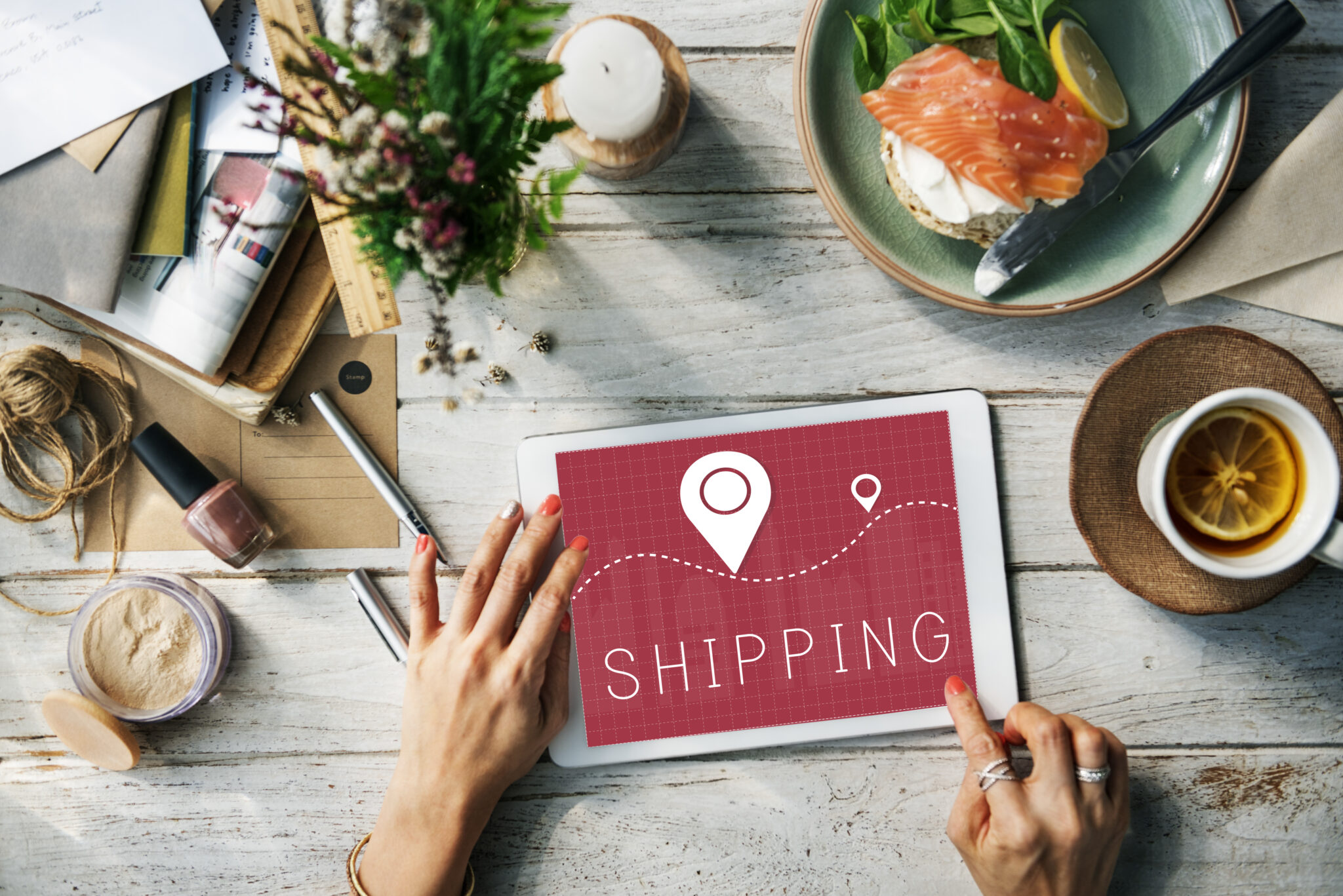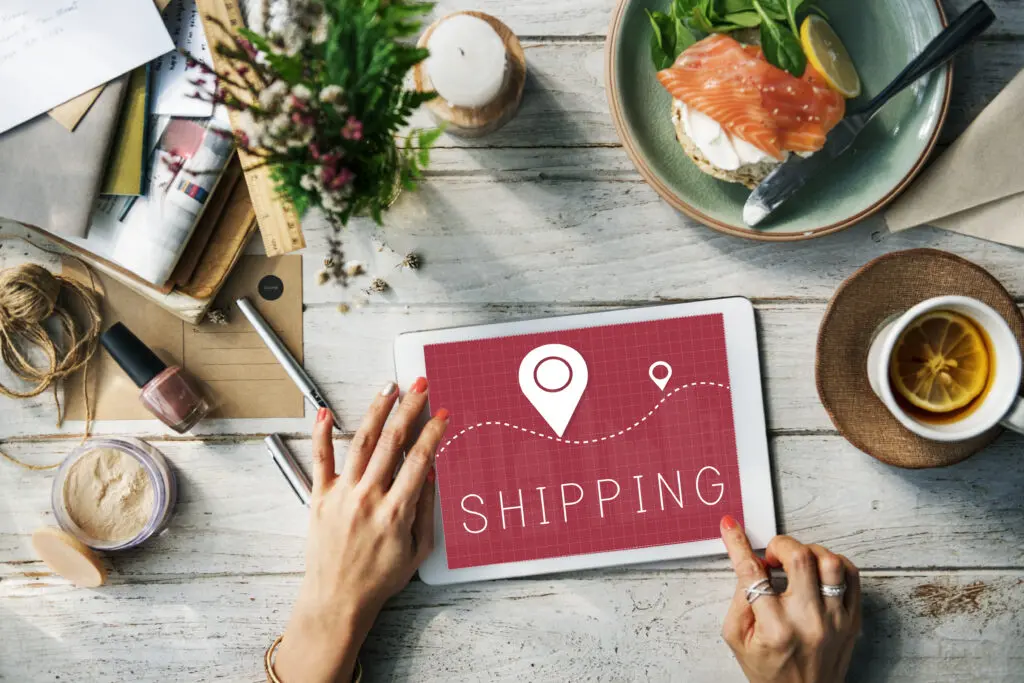 Vehicle Tracking
This feature allows you to track your vehicle's speed, location, and distance from anywhere – and anytime. You can monitor all of your vehicles on a single map that is updated live to the minute.
You can also download driver route logs so you can review where your drivers have been during the day. This helps delivery companies understand how long specific routes took their drivers, so they can work towards optimizing the route the next time.
You can get real-time delivery email and text updates, so both you and your customers can stay in the know. You'll also obtain proof of delivery with geotags and timestamps.
So, in case of a customer complaint, you can prove where an item's been dropped off and identify if a mistake has been made.
Other Benefits
On top of vehicle tracking, you'll also benefit from the following:
Communicate delivery instructions to your drivers via the mobile app

Support both deliveries and collections, and link a collection job to a delivery job

Capture important milestones such as when a parcel has arrived at or is heading to specific delivery locations
Lastly, you can also keep records of the PODs of all attempted deliveries and reschedule them.
Tracking Packages is Easier with Detrack
Effective tracking doesn't just improve customer satisfaction; it also empowers you with precise Estimated Time of Arrival (ETA) data and real-time tracking information, ultimately elevating the overall quality of your service.
The idea of tracking packages and managing drivers might appear daunting at first glance, but it's far more manageable than you might think. Introducing Detrack, an advanced tracking application that can revolutionize the way you organize and oversee your delivery operations.
By incorporating Detrack into your workflow, you gain the ability to effortlessly monitor your drivers, ensuring they follow optimal routes and make timely deliveries. This level of control translates into enhanced efficiency, reduced operational costs, and, most importantly, delighted customers who appreciate the accuracy of their delivery ETAs.