A Comprehensive Guide to Last Mile Delivery
05 February 2023 |
9
minute
read
Last mile delivery tracking is a system that tracks the progress of a package from the moment it leaves the distribution center to the moment it is delivered to the customer. This type of tracking is essential for last mile logistics companies to ensure that packages are delivered on time and that they arrive in good condition. 
Most systems use GPS to track the location of the package as it moves through the delivery process. The system can also provide information about how long it takes for the package to be delivered, as well as any delays that may occur along the way. 
In this comprehensive guide, we'll discuss the different ways to track last mile delivery and what you need to know in order to ensure a smooth process. We'll also take a look at some of the challenges of last mile delivery.
So whether you're a business owner or consumer, read on for essential insights into this growing industry!
What Is Last Mile Delivery?
Last mile delivery is the final stage of the shipping process when packages are delivered to customers' homes or businesses. It's called the last mile because it's often the most expensive and time-consuming part of the journey, requiring special expertise and equipment. 
Last mile delivery companies specialize in this final leg of the journey, making sure that packages are delivered quickly and efficiently. In recent years, it has become even more important as e-commerce sales have skyrocketed.
With more and more people shopping online, there's a growing need to improve last mile visibility. As a result, companies have seen a boom in business and getting packages from point A to point B is now faster and easier than ever before.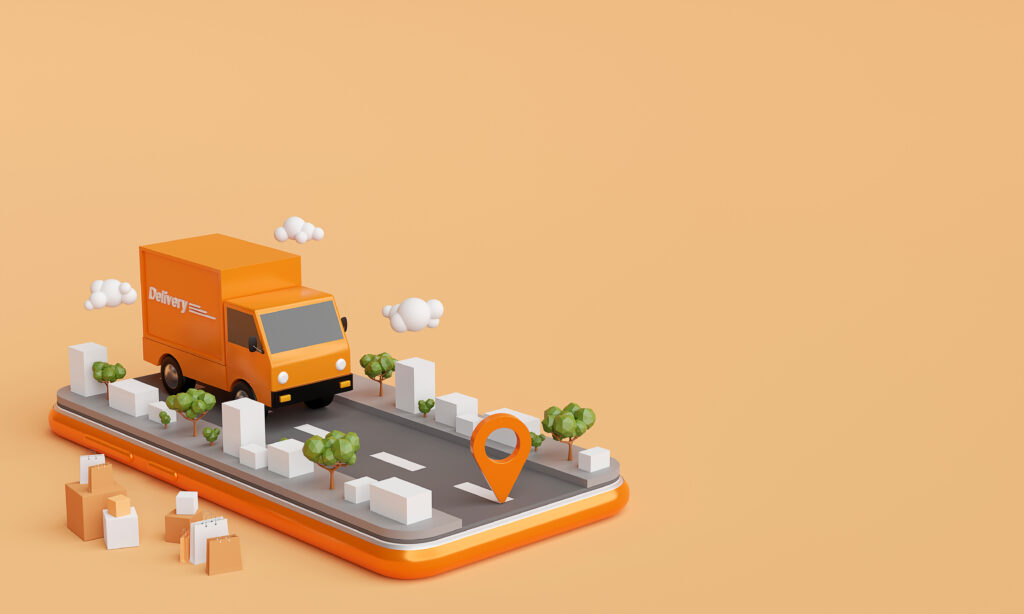 5 Key Steps in the Last Mile Delivery Process
There are five key steps to help ensure your last mile delivery process is smooth while not putting additional strain on your budget and business. 
Processing of Order
The first step in the last mile delivery process is the processing of orders. This involves the gathering and organizing of all necessary information related to a customer's order, such as product details, shipping address and payment method. This step helps ensure that all other subsequent steps go smoothly.
Order Arrives at the Transportation Hub
After the order is processed, it will arrive at the transportation hub. This is where a courier or delivery service takes possession of the package and begins to prepare the shipment for further transport to its destination. Here, the package is weighed, scanned and checked for accuracy.
Orders are Designated to Delivery Personnel 
Once the package arrives at the transportation hub, delivery personnel are assigned to ensure that the package is delivered on time. Delivery personnel can come in various forms such as contracted couriers, third-party services or even in-house staff. 
Parcels are assigned based on their estimated delivery time, the distance from the transportation hub to the recipient's address and other factors. 
Package is Scanned Loaded onto Delivery Vehicle
The package is loaded onto a delivery vehicle and sent out for further transport to its destination. 
This step may vary depending on the capabilities of the courier or service provider. For example, some services may be able to track a package in real time, while others may not.  
Package is Delivered to Recipient's Address
The final step of the last mile delivery process is when the package is delivered to its recipient's address. Delivery personnel must ensure that the parcel arrives on time and in perfect condition.
They also must check for accuracy to ensure that the right package is delivered to the right person. In addition, proof of delivery must be collected to complete the delivery and prevent any potential fraud.
How to Optimize Last Mile Delivery
There are several ways you can optimize your last-mile delivery. You can choose to incorporate all or some of these into your operation. 
Offer Flexible Delivery Options
Ensuring that the customer experience meets expectations is essential for retail success. One way to optimize last mile delivery is to offer flexible delivery options such as shipping to alternate addresses, curbside pickup, same day delivery, or faster shipping times. 
Offering multiple delivery methods allows customers to choose the best option for them and ultimately increases customer satisfaction. 
Furthermore, flexible delivery removes the burden of overworked drivers by allowing customers to select the option that fits their own schedule. 
Provide Tracking Information
Last mile delivery typically presents many challenges to businesses, but one of the most effective ways to optimize this process is by offering tracking information. This lets customers track their orders, helping them stay informed on when they can expect their package.
Additionally, this can help remove the burden of communicating and answering questions about order shipments from customer service teams. 
Tracking capabilities help the flow of communication run more smoothly while reducing confusion and anxiety, ultimately improving customer satisfaction. 
Furthermore, it makes the delivery process more efficient, which means fewer errors and a better overall experience for everyone involved.
Improve Supply Chain Communication
One way to optimize the last mile delivery process is to improve communication between stakeholders in the supply chain, from suppliers to transportation vendors to customers. 
By engaging with each stakeholder during every step of the journey, all parties can communicate possible problems and solutions encountered during delivery in real-time, allowing for issues to be anticipated earlier and processes to run more efficiently. 
For instance, if a customer's address proves difficult to locate or traffic becomes an issue, quick communication between the driver and supplier could ultimately lead to successfully navigating these challenges. 
Share Expectations
In order to make sure all ends are covered in an efficient manner, businesses should always share their expectations with staff who are handling the deliveries. Establishing clear communication between parties can help ensure all orders arrive on time and customers are kept satisfied with the service they have received. 
This may include providing in-depth training to all delivery personnel, ensuring they understand deadlines and benchmarks that must be met. 
Additionally, rewarding strong performance in meeting expectations provides a valuable incentive for employees to continue performing at a high-level for each shipment.
Use Tracking for Deliveries and Fleet
The key to success is tracking technology throughout the entire process. Tracking fleets, drivers, and trucks all the way down to the packages.
Not only does this allow you to monitor the location of all items at any given time, but it also provides an up-to-date look at how delivery personnel is doing and how long packages are taking to reach their destinations. 
By leveraging these insights, you can make smarter decisions about routes and crew that will help minimize delays and reduce fuel costs. Ultimately, tracking will enable you to provide better service with less effort.
Route Optimization
In order to ensure that customers have an optimal experience, businesses should focus on optimizing each component of last mile logistics, including route optimization. 
Using data-driven software and analytics, businesses can use route optimization to reduce costs and save time for drivers. This is accomplished by considering factors such as traffic, weather, stores near delivery locations, and estimated arrival times. 
Route optimization allows companies to consolidate stops along a route and create the most efficient paths based on these metrics.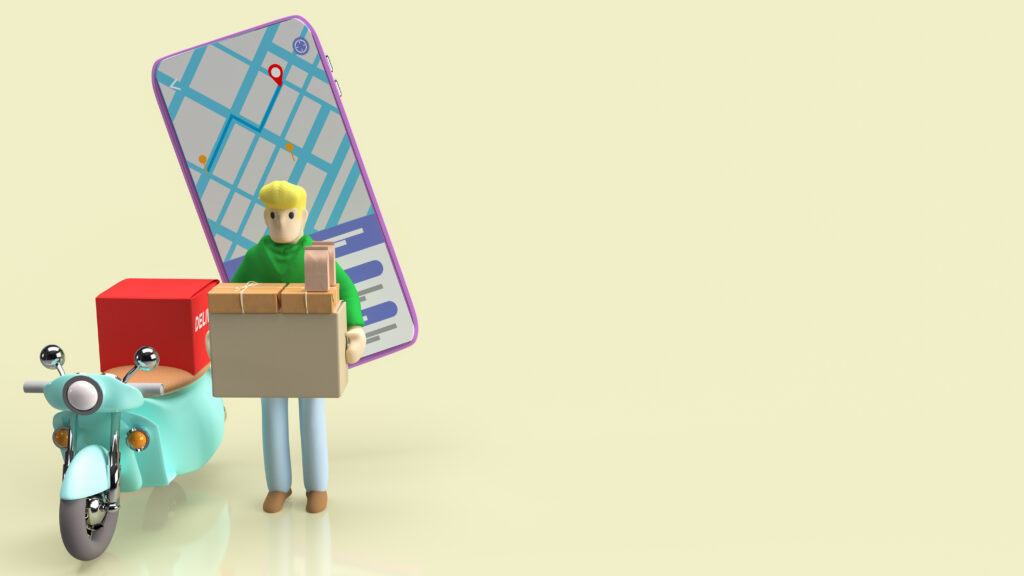 How Much Does Last Mile Delivery Cost?
Last mile delivery is the most expensive part of the whole process. On average, it costs around $10 to deliver a small package. Many businesses subsidize this by taking some of the cost from their product profit margins. 
Costs can be brought down by tracking at scale, but it will remain expensive. Keep reading to find out why it is so costly.
Returns, Refunds, and Discounts 
It is estimated around 20% of eCommerce purchases are returned. If these come back to be changed for a different item, then you are expected to deliver it for free. This makes cutting down on returns and refunds a top priority. 
Failed Deliveries
Deliveries to the customer that fail are costly. Inevitably, the delivery needs to be redone, but it will come out of your pocket this time.
Luckily you can work toward minimizing failed deliveries by giving delivery time slots to the customer. Providing forward notification of deliveries is also something you would expect to be given, but this is not always the case. 
Fuel Prices
Fuel prices are always rising. While electric cars and hybrid models are becoming available, this is taking longer to transfer to vehicles involved in last mile delivery tracking.
Business delivery also involves the use of residential and city roads. This means vehicles drive at lower average speeds and often stop and start. None of this is economical for your fuel and adds to increased costs.
Last Mile Tracking For Carriers
The last mile of a shipment's journey is often the most important and difficult to track. Carriers need to be able to track their shipments to the final destination to ensure timely delivery and avoid any potential delays or problems.
Last mile delivery tracking solutions can help carriers keep tabs on their shipments throughout the final delivery stage. Here are some of the benefits for couriers
Proof of Delivery –

  Providing proof of delivery

is essential for ensuring that shipments are delivered on time and as promised. It can be very difficult to hold carriers accountable for delays or problems without it.

Contactless Delivery – Contactless delivery

is becoming increasingly important as consumers become more concerned about their health and safety. It allows carriers to drop off shipments without contacting the recipient, which can help reduce the risk of transmission of any diseases.

Real-time Tracking of Deliveries –

Another great benefit of last-mile carrier tracking is the ability to track shipments in real-time. This is essential for keeping track of where your shipment is at all times and for ensuring that it is on schedule, especially when it comes to same day delivery. Real-time tracking also allows you to quickly identify any potential problems or delays so that you can take action accordingly.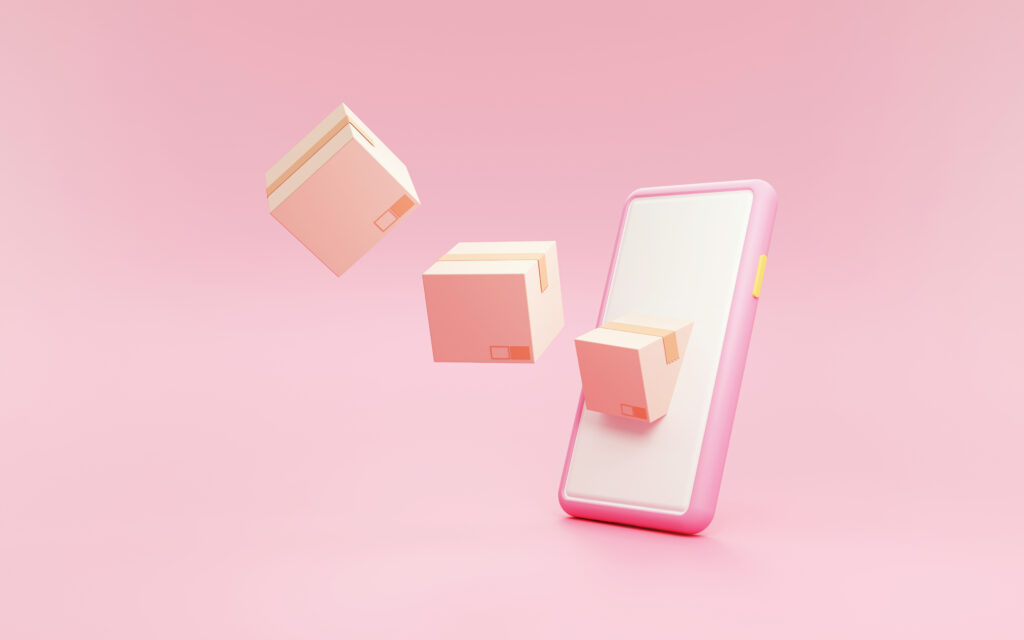 Last Mile Tracking for Customers
Today's customers expect a lot from their online shopping experience. They want to be able to track their orders every step of the way, and they don't want to have to wait long for their items to arrive. This is why last mile tracking has become so important for businesses that rely on eCommerce.
Here are some of the benefits of using the last mile carrier tracking for customers:
Real-Time Tracking – Customers want to be able to track their orders in real time. With last mile delivery tracking, businesses can offer customers the ability to see exactly where their orders are and when they will be delivered. This transparency is important to customers and helps build trust between them and the businesses they purchase from.
SMS Alert –

Another great feature for customers is live SMS alerts. Customers can sign up to receive text updates about their orders so they always know where their shipment is. This can be a great way to keep customers updated and reduce anxiety about their purchases.

Ability to Communicate with the Driver Directly –

In some cases, customers may need to contact the driver directly. With last mile shipment tracking, businesses can give customers the ability to do this. This can be helpful if there are any issues with the delivery or if the customer needs to change the delivery address.
Future Trends in Final Mile Delivery
The efficiency and cost-effectiveness of final mile delivery are issues many industries have needed to address for many years. Despite technological advances, delivery companies often could not keep up with the increase in demand from their customers. 
Let's take a look at some of the latest innovations in final mile delivery and explore how they can be used to gain a competitive edge.
Improved supply chain visibility 
The latest development in final mile delivery is the improved supply chain visibility that technological advances have revolutionized. Companies can now track, collect data and use analytics to enhance the efficiency of their logistics operations. 
Detrack is one such tool that provides unprecedented oversight and control of deliveries, giving powerful insights into the progress and performance of supply chains. 
With Detrack, fleets are connected across multiple destinations, and drivers can monitor real-time mapping and access client information such as delivery instructions or expected delivery times.
With this improved visibility in the supply chain, companies can reduce delays and errors, ultimately providing customers with a more seamless user experience for their heart-of-the-house operations.
AI-powered tech
Autonomous vehicles and AI-powered technologies are expected to revolutionize how we receive deliveries shortly. As AI technology continues to evolve, it is projected to become an increasingly important part of the final mile delivery cycle. 
This technology is set to drastically improve overall timeliness, accuracy and cost efficiency, allowing distributors and consumers greater satisfaction with their distribution services.
Customers can expect shorter delivery times and streamlined operations due to machines being able to communicate with any other machine operating in close physical proximity. 
With AI-powered tech, businesses can track shipments better than ever and proactively anticipate common disruptions of goods or services.
Smart planning, IoT, traffic data and Uberfication
The final mile delivery of goods is set to change drastically soon, with smart planning, personalization, IoT-enabled technology and an Uberfication of delivery services.
Smart planning will involve recognizing customer preferences based on individual order trends and establishing efficient delivery and collection paths dependent on local traffic data.
Through Internet-of-Things technology, customers can track their orders, further improving their experience and leading to increased transparency for companies operating large distribution networks.
This combination of technologies, combined with the growth of Uberfication services, looks to revolutionize delivery in the coming years.
How Detrack Solves Last Mile Delivery Problems 
Detrack is the perfect tool for businesses looking for a powerful and efficient solution to last mile delivery problems. With Detrack's comprehensive suite of features, businesses can avoid the hassle of manually overseeing their fleet of vehicles. 
This includes GPS tracking to monitor deliveries in real-time, automated communication processes with customers and drivers, multi-stop route planning capabilities and even geo-fencing. 
For example, Detrack has made it possible for Teak and Mahogany, an exclusive outdoor furniture and accessories retailer based in Singapore, to increase efficiency and customer satisfaction through real-time updates, delivery notifications, and more. 
Detrack goes beyond last minute delivery issues by taking proactive strategies that reduce costs and increase customer satisfaction in the long run. Create an account today to try Detrack and see how it can help improve your last mile deliveries.