For all eCommerce businesses, following an efficient shipping process is essential to succeeding. Not only do you need to ensure your products arrive safely and on time, but you also need to find the most cost-effective solution to eCommerce shipping. As the online sales industry continues to grow, this guide will explore the best shipping options for eCommerce businesses to stay ahead of the market.
We'll also look at tips for eCommerce shipment to reduce shipping costs and the right shipping strategies to keep your customers satisfied with your services. So, whether you're just starting or looking for ways to improve your current shipping operation, this guide has all the information you need.
Keep reading to find out!
The eCommerce Shipping Process
The shipping procedure of eCommerce businesses involves all the steps taken from when an order is received from a customer to when it's prepared for last-mile delivery to its destination.
While it's pretty easy to confuse eCommerce shipping and eCommerce fulfillment, they're not exactly the same. The former is a small part of the more extensive fulfillment process, which includes several stages, from receiving and keeping the items in a warehouse to delivering them or handling any returns. eCommerce shipping basically covers just the processing, packaging, and delivery to customers.
There are several factors involved in shipping eCommerce packages that are critical for the eCommerce business and the customer. Factors like the method of shipping, packaging, insurance, and tracking, and managing returns have to be thoroughly considered to ensure that the goal of successfully delivering the package is accomplished.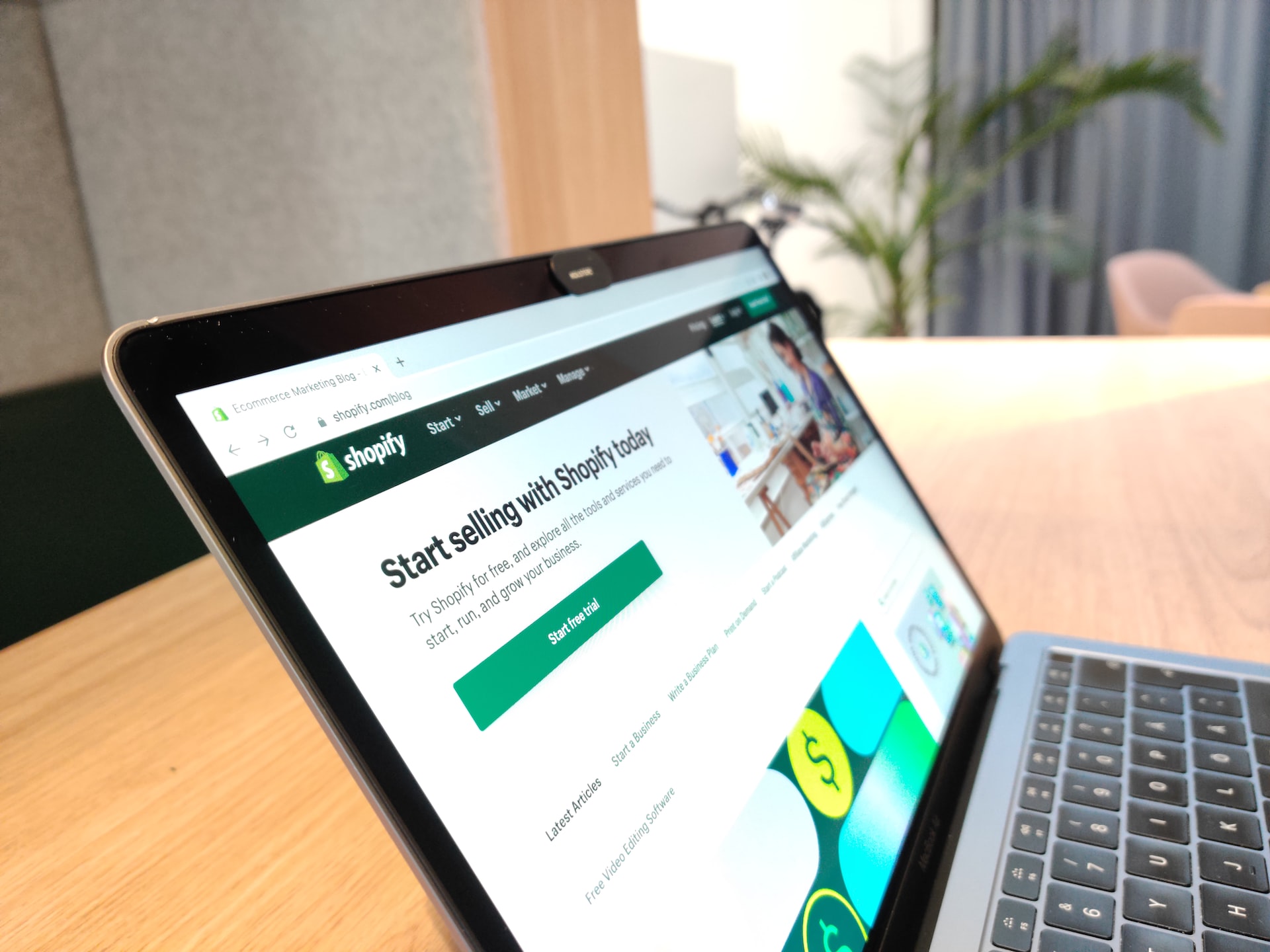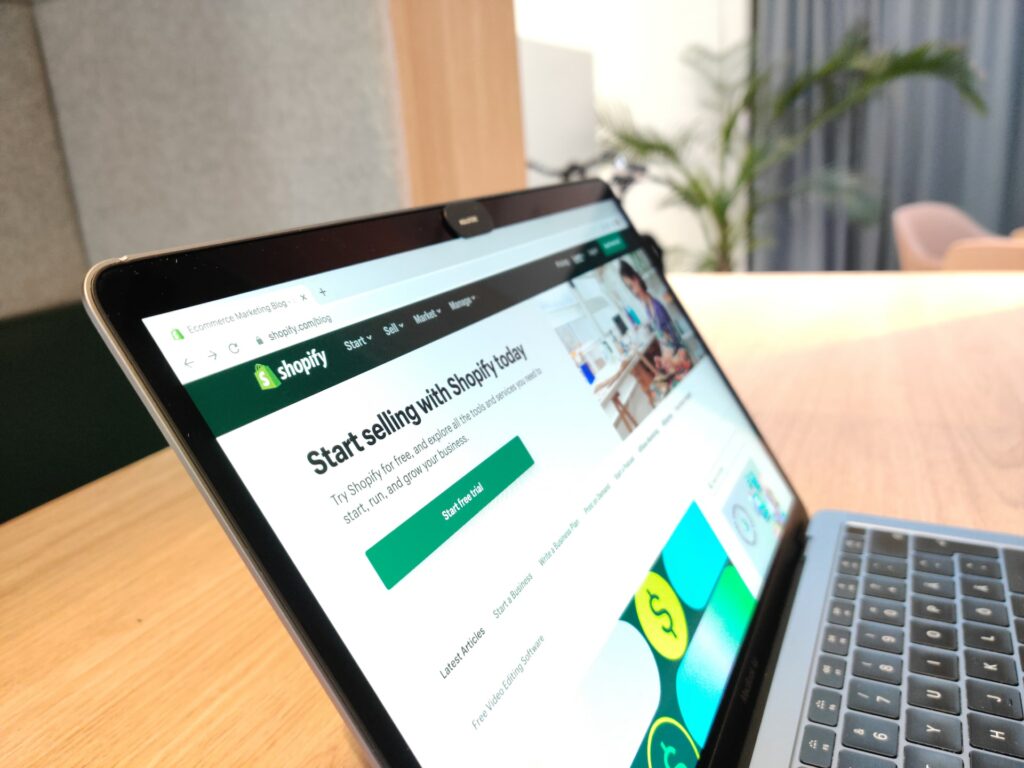 Shipping rates
Before you can begin eCommerce shipping, the strategy for your shipping rates is the first thing to consider. While several known methods exist for determining this factor, your choice should be made based on your business's underlying finances.
Basically, shipping rates are the amount you charge a customer in addition to what they pay for the product(s) they buy or order. The cost of a shipping rate is usually added to a customer's order when they're checking out. Additionally, you can choose several shipping methods and rates for your customer or give them a single option to make it simple.
When you create rates for shipping, you also need to specify any rules or restrictions surrounding the availability of certain shipping methods based on the customer's order or cart.
Below are some shipping rates options you can use for your eCommerce store:
Flat shipping rate: This type of shipping rate states a specific amount that you charge customers based on their orders. For instance, you can charge a flat shipping rate of $6 anytime a customer orders an item. This option gives you control over the amount a customer is charged at checkout.
General shipping rates: Here, you can offer a flat shipping rate regardless of the content of a customer's cart. So, for example, if you want customers to choose between expedited shipping that costs $18 or regular shipping that costs $6, you'd set up two general shipping rates — one for each shipping option. Both rates will appear as an option for the customer when checking out.
Priced-based shipping rates: This option allows you to set a maximum and minimum value for flat shipping rates. If you want to charge a different rate for any order above or below $50, this option allows you to, for instance, set a flat rate of $4 for orders below $50 and a $10 flat rate for orders above $50. So if a customer orders an item worth $30, they'd only have the $4 shipping rate option at checkout.
Weight-based shipping rates: With this type of rate option, you can set the maximum and minimum weight that makes an order eligible for your flat rate shipping. For instance, if you want to charge a different rate for any order above or below 5kg, this option allows you to set a flat rate of $6 for orders below 5kg and a $15 flat rate for orders above 5kg. So if a customer orders an item weighing 7kg, they'd only have the $15 shipping rate option at checkout.
Shipping methods
There are several shipping methods eCommerce businesses can offer depending on the quantity of order, customer, package type, or how quickly the order needs to be delivered. Shipping methods are essential to the success of the eCommerce logistics business. Below are some of these methods.
Free shipping
There are a few different ways to offer free shipping to your customers. The most popular method is to give free shipping on orders over a certain dollar amount. It's an eCommerce shipping strategy that encourages customers to spend more money to take advantage of the free shipping offer.
Another option is to give free shipping on specific items or for specific customer groups, such as loyalty program members. You can also offer free shipping as a promotion for a limited period. The idea behind offering this kind of free shipping is to encourage customers to shop with your eCommerce store or buy a particular product.
By offering free shipping, you can make your products more attractive and increase your sales. You can offer a few different ways, so you can choose the method that best fits your business. If you give your customers the free shipping option, you need to advertise the offer so they can take advantage of it.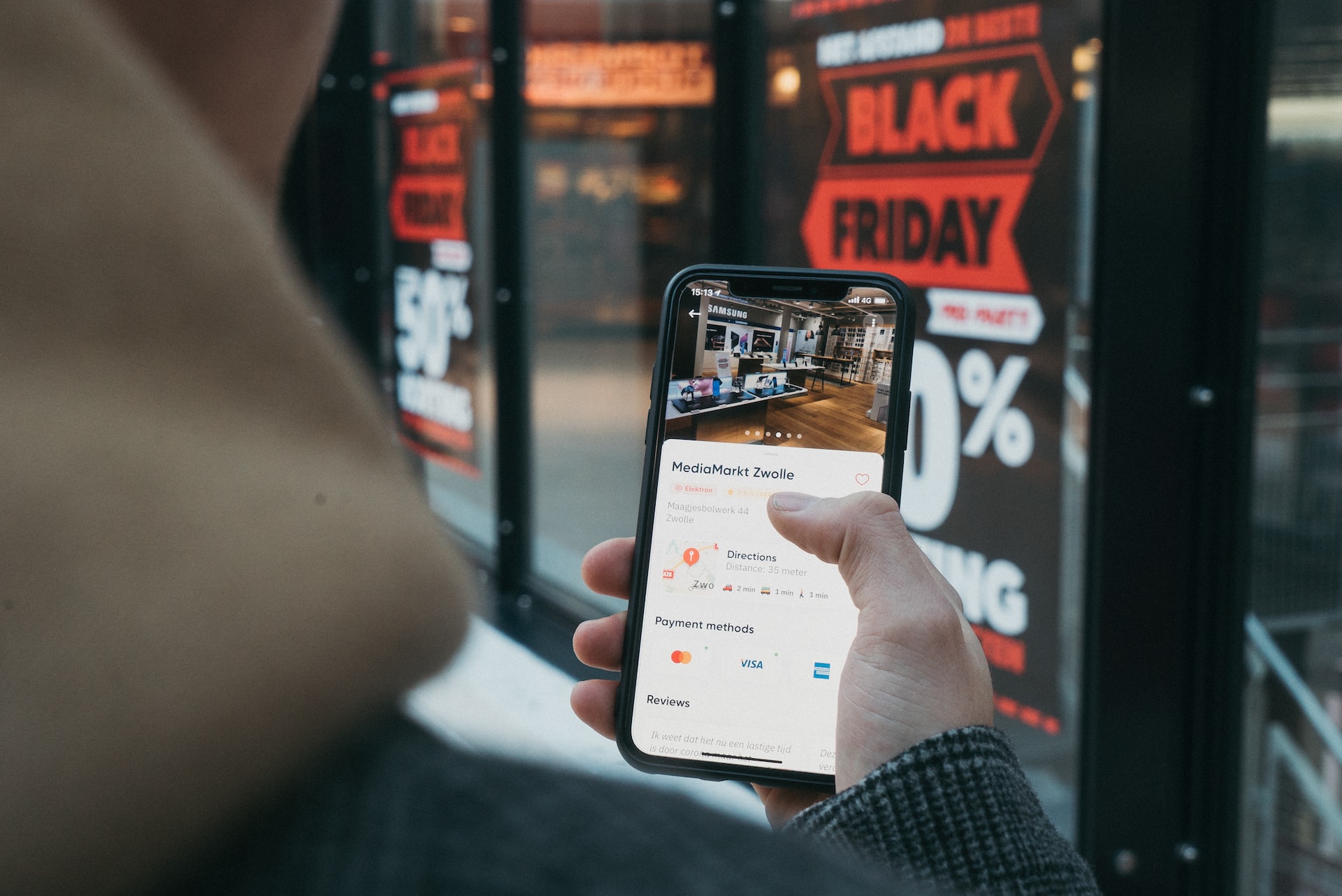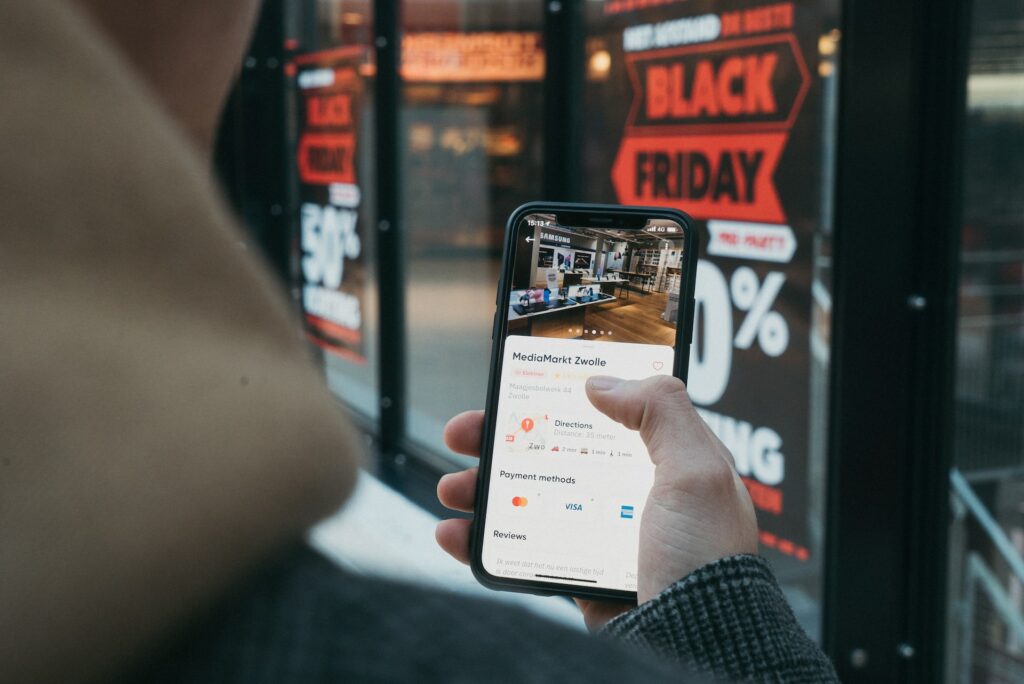 Same-day shipping
As the world of eCommerce continues to grow and evolve, so do the needs of customers and shipping methods available to businesses. A typical customer need that has become quite common is emergency deliveries. While this might be an issue for some businesses, offering same-day delivery is one of the eCommerce shipping solutions to it.
There are a few different ways to offer same-day shipping to your customers. One option is to use a shipping company specializing in same-day delivery, such as UPS or FedEx. Another option is to use a local courier service.
If you're using a shipping company that offers same-day shipping, you'll need to make sure your products are available for pickup or delivery on the same day. You'll also need to ensure that your shipping labels are correct and that your products are adequately packaged.
Economy shipping
Economy shipping is usually the cheapest shipping option offered by couriers for online store. However, it's a pretty much slower method of shipping. As such, it's best used for packages that aren't in a hurry to be delivered. Some customers might opt for this method if they're looking to save some extra cash and aren't in a hurry.
Flat rate shipping
Flat-rate shipping methods are an excellent option for businesses that need to ship large or heavy items. With flat-rate shipping, you pay a set price for shipping regardless of the weight or size of your shipment. This makes it easy to budget for shipping costs and ensures that your customers always know exactly how much they will be paying for shipping.
Real-time carrier shipping
Real-time carrier shipping is a type of shipping method where live and updated shipping rates are pulled directly from the carrier. This means that you can always be sure you're getting the most accurate shipping rates possible and that your customers will be able to see the same rates when they check out on your website.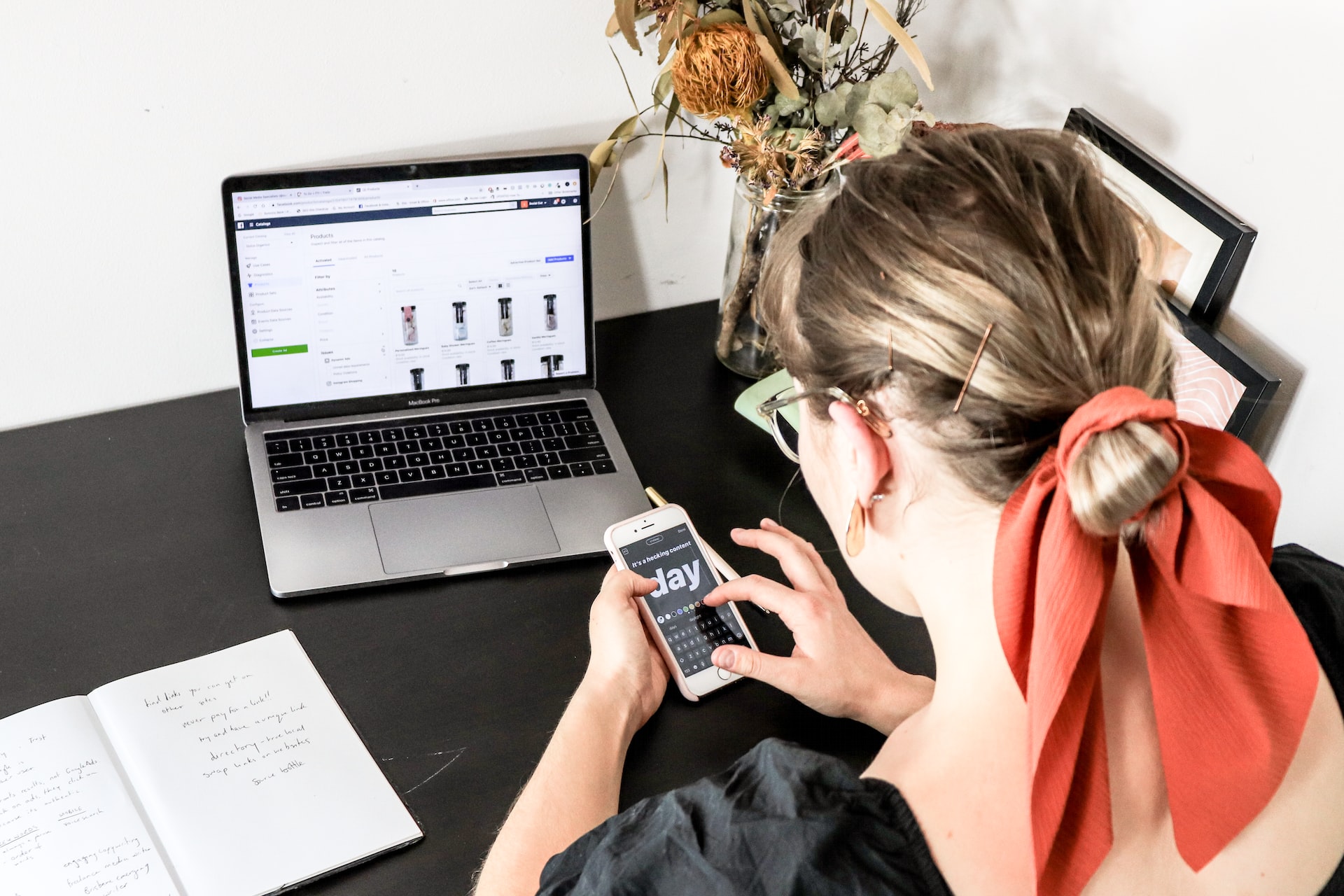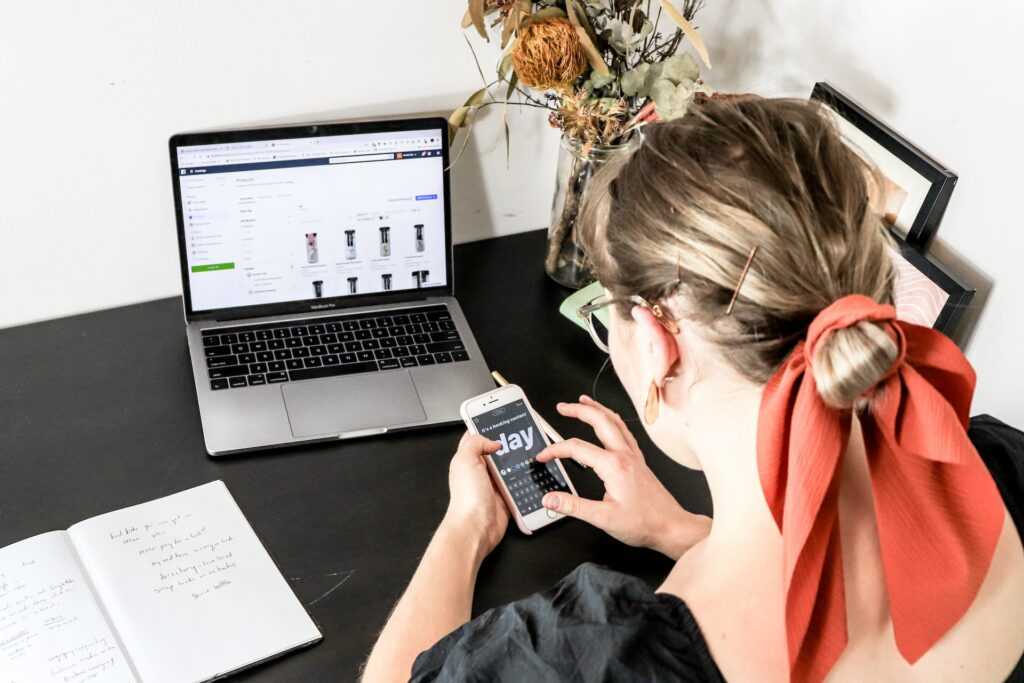 Packaging
Before sending out packages for shipment, they have to be properly packaged. Packaging refers to how an order or item is protected for shipment. It also refers to the manner you create or showcase your brand's identity and manage the cost of shipping. Packaging orders in an outstanding and stylish manner is essential in improving customer experience and satisfaction.
Protecting an ordered item is basically the primary reason for packaging. During the eCommerce shipping process, the package could easily be damaged. Therefore, it's necessary that your packaging can withstand friction and pressure during storage at the eCommerce warehouse or when it's being loaded into a delivery van.
When properly done, packaging reduces the risk of a return due to damage, refund, or even exchange. It also sets you apart from your competitors. Investing in a unique packaging style for shipping customers' orders is essential to stay ahead of the competition. Materials like corrugated boxes, courier bags, and eco-friendly boxes are good options for packaging.
Apart from protecting your products from damage, they also give them a stylish package and a beautiful and smooth impression, which improves your customer's experience and sets you apart from competitors. According to statistics from Dotcom Distribution, 62% of eCommerce shoppers are more likely to shop from online stores that use sustainable packaging.
How you package your customer's orders says a lot about the perception you create about your product's quality and the customers you attract. Therefore, ensure that you carry out thorough research to understand the needs of your customers as regards packaging.
In all, the top priority for customers is value. So, their expectations are that they'll receive a fully functional package with proper presentation and without damage. You can achieve this by investing in reliable and secure packaging.
Insurance and tracking
In eCommerce shipping, insurance & tracking is an essential factor that must be thoroughly considered to prevent any loss of money arising from lost or damaged items. So, it is of the utmost importance that you ensure all your items and products are adequately tracked and insured.
Tracking information will allow your customers to see where their order is at all times and can also help you troubleshoot any problems that may arise during shipping. It is also necessary to communicate regularly with your team so everyone is on the same page. This will ensure that everyone is aware of the status of the package and can provide input if necessary.
There are a few ways you can insure your packages or shipments. First, you can purchase shipping insurance from a third-party provider. Another option is to use a freight forwarder — companies that specialize in shipping large orders. They can help you with everything from packaging to the shipping insurance.
If you're shipping internationally, you'll need to use a customs broker. Customs brokers help you clear your shipments through customs. They can also help you with shipping insurance and tracking.
Return management
The final stage of the eCommerce shipping process is usually when a customer receives their order package. However, they may sometimes be displeased with the package they receive and, therefore, request a return. In the eCommerce industry, it's pretty standard for customers to use the return option.
There are several reasons for returning an item, and some of them can be totally out of your control. Factors like damaged or broken products, items not as described, bad product quality, problems with the delivery, and items no longer wanted are the significant reasons for return. However, how your business handles the return, refund, and return process is essential in making a difference between a repeat customer and one that never buys from you again.
Return management refers to the process in eCommerce or retail stores that work with specific customers that want to return an item after ordering and purchasing it. The process involves interacting with the customer, collecting their returned items, restocking them in the returned inventory, and refunding or replacing the package. 
It's essential to note that online eCommerce stores or businesses as well as the delivery business, can choose to pay the cost of shipping the returned item. They can also decide that the customer will pay for the return shipping. However, competitive pressure often makes many businesses offer a free shipping option when customers return an item.
In some cases, some even allow the customer to keep the item. The goal is to ensure the customer is satisfied. So, it's clear that allowing customers to return items increases their loyalty which is excellent for repeat buying and referrals.
When preparing a package for shipping, return management is an important factor that needs to be considered because it's a vital aspect all eCommerce businesses need to get correctly. If not properly managed, it could result in huge costs.
Ecommerce Shipping Strategies
Running an eCommerce business involves several planning and managing different tasks. In order to be successful, you need some strategies to deal with some of the most common challenges that may arise from shipping.
With the right strategies in place and implemented, you can quickly ease the interaction with your customers and ensure they're satisfied with your services. You can also optimize your shipping process and increase revenue and sales.
Below we take a look at some of the top eCommerce shipping strategies to implement in your business.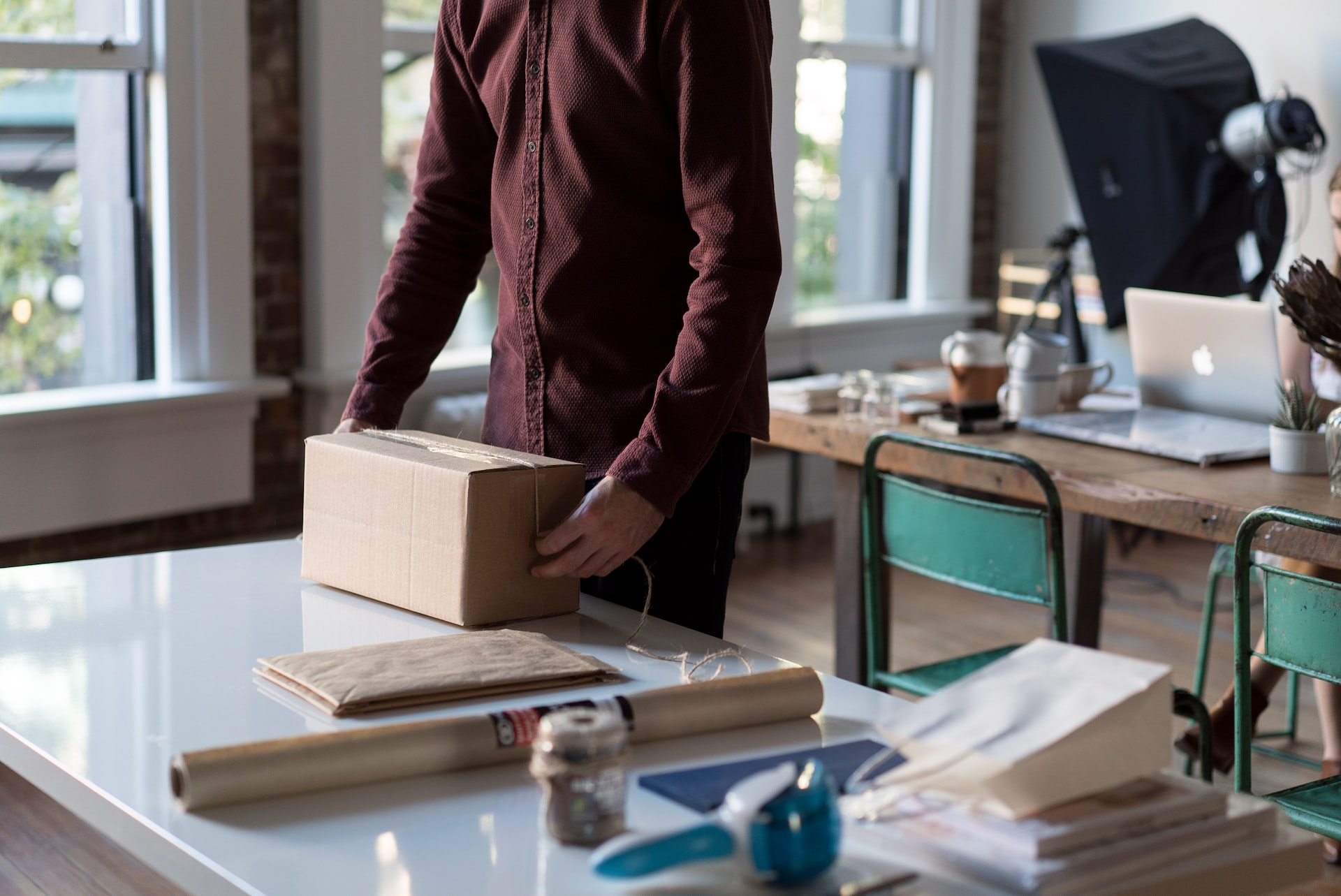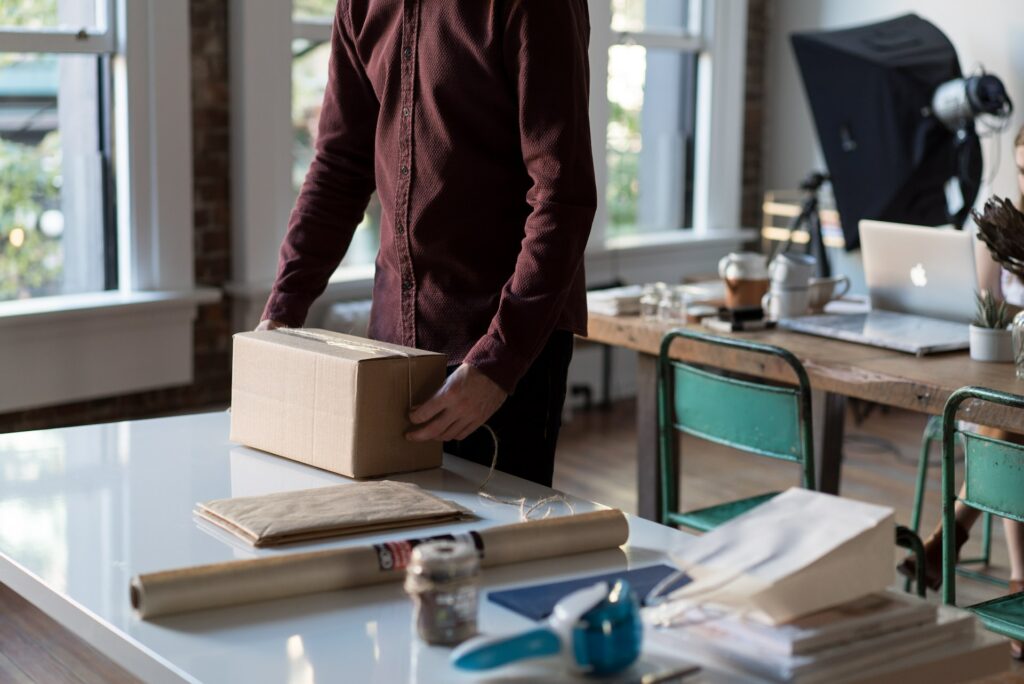 Prevent shipping delays
Customers love it when they get their orders in a timely manner, and with the ever-growing nature of the industry, statistics have shown that more customers are willing to pay for faster delivery. So, preventing any delay to a customer's package is one of the most crucial strategies to optimize your shipping procedure and improve customer retention.
In the 2021 Shopify eCommerce Market Credibility Study, delay in shipping was part of the top three issues in the delivery supply chain, as noted by brands. Going by this, offering a speedy delivery time is a necessary eCommerce experience that increases customer loyalty. There are several ways you can avoid the issue of delayed shipping.
Traffic is one of the leading causes of delayed deliveries. When on a delivery run, there's always the uncertainty that drivers might run into traffic, causing them to waste several minutes or hours meant for delivery. However, having clear routes without traffic jams can help them avoid any delay that may arise and deliver customer's packages on time and as scheduled.
Proper planning and scheduling are also an example of ways to avoid shipping delays. As an eCommerce business owner, it's essential to take note of specific times of the year when delivery orders are going to be at a maximum. Planning and scheduling deliveries ahead of those periods, like the Christmas holidays, can help to reduce the workload and, eventually, prevent delivery delays.
Adequate labeling and loading of packages into a delivery van can also help prevent delays. When packages are labeled incorrectly with the wrong customer information and loaded haphazardly into the delivery vehicle, it'll take longer for the driver to find a customer's package, resulting in wasted time and, eventually, delay. So, you need to create a systematic method for labeling and loading packages in a way that is easier for the driver to find.
Utilize a delivery management software
Automated software is an effective way to streamline your shipping and satisfy your customers. With the advent of delivery management software, several tasks that took longer to achieve can now be handled in a jiffy and without breaking your back. Also known as DMS, delivery management software is an application used to plan, manage, execute, and optimize several processes in a delivery workflow.
It is an effective platform for communication that keeps all involved parties updated during the delivery process. Delivery management software makes things easier by automating the allocation of tasks, automating dispatch orders, tracking packages and vehicles, planning routes, providing real-time notifications, and many more. In doing these, your business can have absolute shipping visibility and get the correct estimated arrival time for deliveries at a cost-effective price.
Detrack is an excellent example of delivery management software that can be used effectively as a shipping strategy to optimize the process. From easy-to-use mobile apps to live map view, location-based delivery tracking, and automatic customer notifications, Detrack helps you achieve more with less. You'll be able to plan multiple routes within minutes, avoiding any traffic delays.
When looking for software, it's essential to look out for one with features that can help your business. Some of the notable features you need to consider are route planning, vehicle or fleet tracking, real-time notifications of ETAs, and paperless delivery.
Manage Returns
Returns management is an essential strategy for eCommerce shipping because it's often overlooked. Managing returns effectively can be used to boost customer retention and is an important strategy for optimizing your shipping.
Returns portray a customer's experience and can influence their buying decision in the future. That means the cost of a returned item could be insignificant when compared to the cost of losing a loyal customer. However, when handled well, returns can be used to build the trust of a customer and keep them buying from you.
If a customer returned an item because it was the wrong item or was too small, there's a high chance they just want the item sorted out and sent back to them. But if the return is because of a quality issue, there's a chance they may not use your delivery service or shop with you again. Both situations require their own engagement strategy and follow-up.
This is where it becomes relevant to utilize return management software to optimize the process. The return data from such software can be used to spot instances where a customer orders different sizes of a particular product. This will allow you to monitor those customers and, importantly, look at the sizes they ordered and which they returned.
When looking for return management software, there are a few things to keep in mind. First, you need to ensure that the software is compatible with your shipping system. Second, you want to find software that is easy to use and understand. Third, you want to find software that offers a variety of features.
Return management software should be able to track returns data, refunds, and other customer service issues. It should also be able to manage your inventory and track your shipping costs. When choosing return management software, it is important to compare the different features of each program. Make sure that the software you choose has the features you need.
You should also ensure that the software is compatible with your shipping system. Return management software can be a valuable asset for any business that ships products. Choose the right software for your business, and you will be able to keep your shipping operation running smoothly.
Provide customer support
Customer support is a critical differentiator between businesses. Simply put, customer support basically involves providing relevant solutions or answers to a customer's query. Whether you're just starting out your business or you're looking to grow yours by optimizing your shipping strategy, providing customer support is crucial. 
It can help you attract new customers, boost your retention rate, and increase your sales among existing customers. Contrary to what most eCommerce business owners think, customer support entails more than finding a solution to a customer's query. It should be focused on building a healthy and long-term interactive relationship with each customer.
The goal is to improve customer interaction and feedback for a deeper and more valuable engagement. For instance, the first step to take when there's a shipping delay is to contact your customers and explain the reasons for the delay. You can utilize social media channels; however, direct calls may be preferable. Offer personalized solutions to the issue and let them know of the new ETA for their item.
It's also essential you discuss all aspects of the delay and let them share their opinion. In doing so, you can satisfy their expectations of adequate support, causing them to trust you more.
Tips to Reduce eCommerce Shipping Costs for Online Stores
While the issue of shipping cost is a significant barrier in shipping for online stores, there are also effective eCommerce shipping solutions that can ensure a cost-effective way of sending packages.
Package size and weight
If you're not using a flat-rate fee, then shipping items with heavier weights will cost more. In the same way, most couriers consider the size of a package when calculating the cost of shipping. Larger boxes result in a more expensive cost of shipping. So you need to ensure you're not using a big box for a lightweight item because you'll pay more since the package will take up some extra space.
To reduce the weight of a package and, ultimately, the shipping costs, consider making custom packaging with a much smaller size to fit your products and optimize dimensional weight. Essentially, you'll be making a snug fit rather than having the item rattling in the box, causing you to pay for the air inside the box. Also, consider reusing old boxes that aren't critically damaged.
Delivery method
The delivery method you use in shipping a customer's item can also affect the cost. There are several delivery methods to choose from depending on the item and the urgency. Standard shipping is the most cost-effective option. However, it's not ideal for sending emergency packages as it takes several days before arriving.
Expedited shipping is much more expensive and faster shipping and can be used when there's a little urgency on the delivery timeline. Express shipping is the most expensive method and also the fastest, guaranteeing that the item will arrive overnight. It's used for items that are very time-sensitive.
Understanding the method to use for each delivery will save you extra costs that might be wasted on the wrong delivery method.
Delivery distance
Most eCommerce businesses pay a much higher shipping fee when they're sending packages to a far destination. Shipping zones are regarded as the geographical location to which couriers ship packages. In the United States, they usually span from Zone 1 to 8 for domestic shipping. Zones are used to measure the distance a package travels.
So, the farther the shipping destination is, the higher the zone and the more expensive it becomes. This factor also affects how slow or fast the shipment will be. If you can avoid shipping to a region that falls in a higher zone, you can save more money with time and benefit from other better shipping options that have a lower rate.
Ecommerce Shipping is Easy With Detrack
Detrack is a cloud-based solution that helps eCommerce businesses automate their shipping process. It's designed to work with a variety of different carriers, so you can choose the one that works best for your business.
Detrack also offers some features that can save you time and money on shipping. For example, it can automatically generate shipping labels and track packages in real-time. It can also help you manage returns and refunds. If you're having trouble with shipping delays, Detrack can help you avoid it by planning several routes for you in a jiffy, allowing you to focus more on your business.
It can also help you with real-time notification — you and your customer will constantly be updated on a package's location and the estimated time of arrival. Try Detrack Today for an effective way to make your eCommerce shipping easy!