Any company or business offering logistics services must ensure smooth and trouble-free delivery services to its clients. It is an important aspect for any delivery company, including those businesses that offer B2B delivery services. After all, providing the best delivery experience to clients and building strong business relationships are the primary goals of B2B logistic companies.
While making your customers' satisfaction a top priority, it is essential that you exceed their expectations during the whole delivery process. Although this may not be as easy as it sounds because there are several challenges facing B2B deliveries that logistic managers are having a hard time resolving.
In this article, we'll take you on an ultimate guide explaining all you need to know about B2B delivery, industries that benefit from it, the challenges faced by B2B delivery companies, and the necessary tips for a successful B2B delivery service.
What is a B2B delivery?
B2B is short for business-to-business, and as the name implies, B2B services involve one or more commercial transactions between companies rather than between a company and the end users. For instance, the fruit juice purchased from retail shops passes through several channels to finally reach the end user. The farmer harvests the fruits and supplies them to a fruit juice company which then processes and packages them for retail shops, from where it is bought by the end users.
The whole process between the farmer and consumer is an example of a B2B transaction. In a B2B transaction process, the products have to get to customers through a well-organized route. Therefore, the relevance of B2B deliveries.
In recent years, the b2b sector has seen increasing growth. According to a 2019 report from McKinsey, B2B sectors like freight forwarding, contract logistics, shipping, railway, and trucking are growing at a moderate rate of 4-9% per year.
B2B delivery involves shipping large quantities of products from one company to another. These shipments usually contain raw materials and are delivered through their physical store. The raw materials undergo further production by the recipient companies, and the finished products can then be sold through business-to-consumer transactions. The chain of B2B delivery can also be from the manufacturing company or factory to the warehouse, distributors, and then retailers.
When it comes to B2B deliveries, it is necessary to consider the entire supply route, as there are many stages involved before the eventual delivery. As B2B deliveries are challenging, they are also competitive. So it is beneficial to back up investment in multiple supply chain processes by ensuring a more customer-oriented delivery process. Building customer satisfaction gives B2B companies an edge in the competitive market.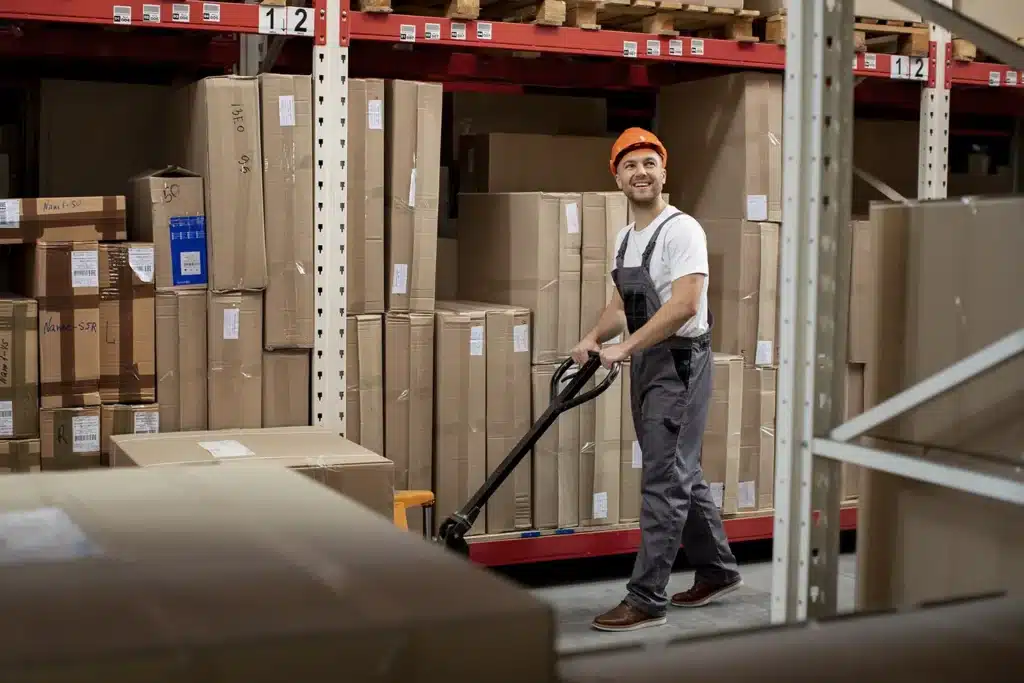 Industries that benefit from B2B delivery
B2B companies and their supply chains constantly provide industries with raw materials for production. Without b2b courier service, these industries would find it difficult to produce a steady supply of goods for our everyday satisfaction. So, the introduction of technology into the business-to-business logistics world has made these industries expand even more.
Below are some of the industries that benefit from B2B deliveries.
Food and Beverage
The food and beverage industry has seen exponential growth in recent years due to the presence of B2B delivery channels. As of 2022, the global food logistics industry had a market size of $106 billion, with further projections expecting the figure to reach $167.1 billion by 2028.
B2B delivery plays an integral part in the food and beverage industry by controlling the movement of fresh or processed food to clients of B2B firms like cafes, hotels, restaurants, and caterers through a well-organized supply channel. The process consists of outbound and inbound transportation, warehousing, fleet management, item handling, inventory management, and order fulfillment.
B2b courier services also ensure that food products are kept and transported at the appropriate temperature to maintain quality and freshness. As delivery is an integral part of the whole process, B2B logistic managers constantly source ways to improve that area through technology. The rise of app-based ordering platforms, robotics, and smart packaging is transforming the food industry and taking it to the next level. Due to the constant demand, manufacturers, logistic managers, and other food business entities are beginning to appreciate the changes brought by app-based ordering platforms.
Construction
There are many advantages of implementing B2B deliveries in the construction industry. Construction companies often have a bucket load of things to do, from creating project plans to getting it done. The workload of workers in this industry can be overwhelming, and this would make them unable to balance delivery and work. So, the relevance of B2B delivery to the construction industry is majorly in the distribution of goods and materials between construction companies.
The construction also industry benefits from B2B delivery in the following ways:
Terminate Workflow Disruptions: This is one of the biggest benefits a construction industry gains from B2B delivery. Work processes can continue normally because a proper logistic body is in charge of all deliveries instead of pulling an employee from the job site to make the deliveries.
Keeping Supplies: Construction companies can store supplies in their B2B logistic agency's warehouse without fear of theft.
They Offer Truck Delivery Services: B2B logistic services provide big trucks to transport heavyweight construction materials to the recipient company.
Supply of Time-Sensitive Deliveries: With the help of B2B delivery systems, construction companies can easily transport time-sensitive shipments at the right time without fear of disappointing their clients.
No Overtime Pay Of Workers: Another way construction companies benefit from B2B deliveries is that they do not have to spend extra money trying to compensate their workers for disrupting their jobs and sending them to make deliveries.
Medical
In the healthcare industry, medical personnel and patients all benefit from B2B delivery services. It allows medical equipment and devices, such as PET, CT scanners, surgical tools, and sterilizers, to get to the medical personnel in hospitals or other health institutions. B2B logistic channels also provide medical necessities and accommodations that patients rely on for the care they need.
General Merchandise
The general merchandise industry refers to pretty much anything that isn't groceries — from major appliances to hearing aid batteries. The key difference between general merchandise and groceries is perishability. One of the major trends in last mile delivery of the general merchandise industry is the estimated time for delivery. With more customers preferring same-day delivery, the window keeps decreasing.
This industry suffers from the inability of goods to get to their business clients on time. With the help of B2B delivery services, products can get to their clients within a stipulated time, and this has improved the general merchandise sector. It also aids in product visibility in the general merchandise sector. In the end, these products get to their final consumers without trouble, which is the whole essence of the delivery chain.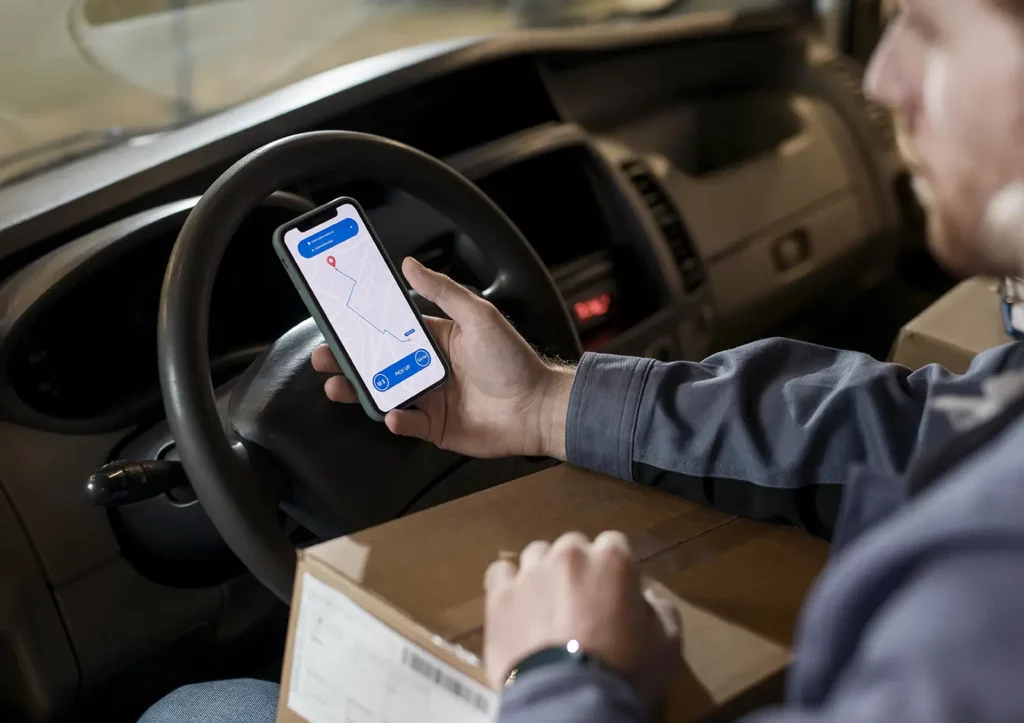 B2B Delivery Challenges
Since B2B delivery services play an important role in supplying goods, logistic managers need to ensure the accurate and smooth delivery of goods. They have to constantly come up with ways to improve their delivery services as businesses expect hassle-free and on-time deliveries.
However, this is easier said than done because errors are bound to occur with the daily supply of goods through multiple routes. So, to improve B2B deliveries, companies need to have an in-depth understanding of the challenges that they could face.
Tracking deliveries
According to digital commerce 360, about 93% of consumers prefer to be updated through the delivery process, and 47% of customers will not repeatedly patronize a brand with poor delivery visibility. These statistics further emphasize the need for delivery companies to allow customers to track packages.
Customers want to know where their goods are and when they will be delivered. So, the absence of order tracking can result in broken consumer relationships and can be a major setback for most B2B logistics. However, when clients have instant tracking access to their orders, it eliminates the cause for panicking and makes business bonds stronger.
On-time deliveries
Any delivery company is expected to deliver goods at the stipulated time. For B2C delivery services, failure to supply goods on time would leave customers unhappy, but little tokens can easily mend the relationship. In contrast, B2B service providers are at a higher risk of losing their customers if they fail to deliver goods at the slated time.
Businesses are also very particular about time-sensitive shipments. Since these products need to be delivered with speed, it is up to the logistics provider to make it possible. However, due to a long chain of constant orders from clients, B2B delivery companies are often faced with the challenge of making timely deliveries.
Delivery options
B2C delivery companies have a variety of delivery options, but this is not the case with B2B logistic services who often utilize a single delivery option. Considering the bulk orders B2B companies get, customers are likely to be disappointed. As such, it is now up to B2B companies to come up with multiple delivery options so that the recipient companies can get their products on time.
Visibility of trucks and drivers
As your B2B delivery company increases, the need to know the exact location of your fleet and customer's goods becomes essential. The inability to know the exact whereabouts of the truck drivers transporting the goods can result in chargebacks and little or no customer trust.
B2B delivery companies may plan their routes perfectly, but without truck and driver tracking, they might as well be operating a blind business. They have zero visibility of their truck driver's whereabouts, which may lead to delays in delivery, minimal efficiencies, and, eventually, unsatisfied customers.
Others
In addition to the above challenges, B2B logistic companies also face challenges like
Maintaining good customer service
Ability to process bulk orders on time
Labor management
Meeting the demand of a complex B2B transaction process.
Cost analysis
Refund Policies
Shipping complications
Communication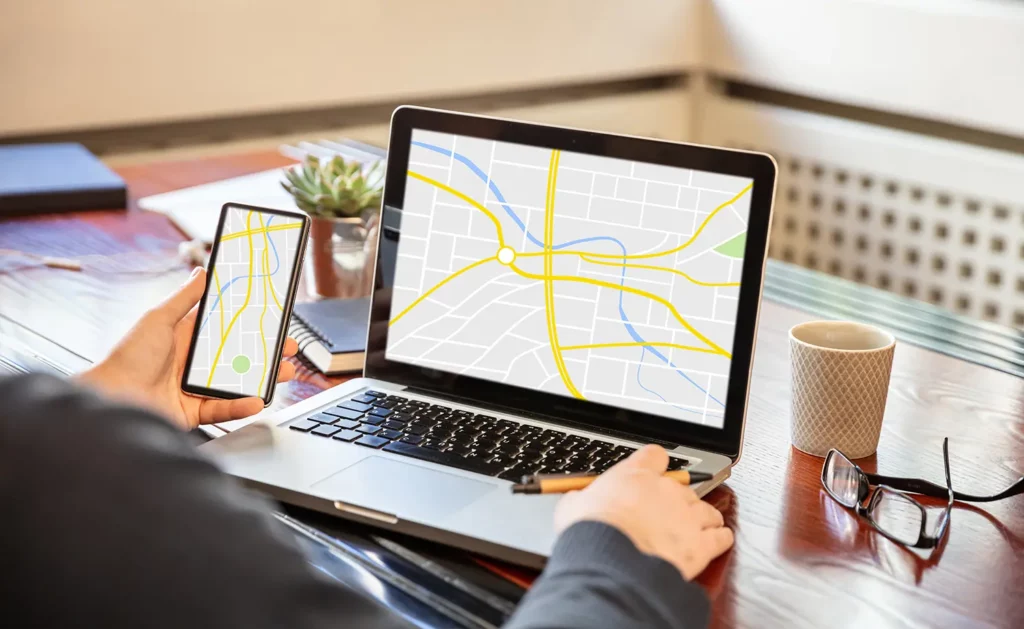 Tips for a Successful B2B Delivery Service
To successfully run a B2B delivery service, there are several tips you need to know and implement to overcome some of the challenges explained above and ensure your success.
Automate processes
No matter the destination of any delivery, route planning, including location validation, route mapping, delivery schedules, and driver dispatch, is always challenging. However, you can Try Detrack, a delivery management software to automate the entire last mile deliveryprocess. It helps you ease day-to-day activities like order fulfillment, and delivery planning.
Use live tracking.
Real-time tracking is a big business booster for B2B delivery companies due to the benefit it offers both the delivery companies and the recipient companies. A delivery management system allows businesses to track their orders and ensure they are delivered in good condition. It gives delivery managers stronger control of all their processes because they can monitor every step up till the final delivery of the orders. You can book a demo to see how it works.
Go paperless
All paperwork, from paper invoices to paper-based reports, can be digitalized for utmost efficiency and top-notch delivery. Going paperless would save a lot of space and money spent on paper and extra devices like scanners and photocopiers. In addition, going paperless helps you get quick information and reduces the risk of losing important delivery information.
Delegate
B2B delivery companies can sometimes have an overwhelming environment due to the large number of orders they have to supply. So, they might end up working outside their allocated positions just to put everything in place. This is why companies need the right management software to improve business flexibility. When customers can place and manage orders by themselves, the logistics manager has enough time and opportunity to ensure the business runs smoothly.
Trends in B2B deliveries
B2B delivery companies are always searching for ways to boost their business in terms of minimizing cost and maximizing efficiency. So, here are some trends in the B2B delivery sector.
Quick Order Fulfillment: Similar to B2C deliveries, B2B buyers expect faster and more efficient delivery services. Due to this, there is more pressure on B2B logistic businesses to deliver goods faster to their customers.
Using Smart Technology: By implementing smart technology, B2B logistic companies can use real-time information to manage their inventories and make last-minute changes. Clients can also get transparency on the whereabouts of their products using tracking services.
Outsourcing: Many B2B delivery companies lack the resources to execute high delivery demands. In such cases, they hire third-party companies to produce these goods for them.
Local Distribution: Companies tend to source for clients and distribute locally to run smooth distribution channels. It reduces the risk of delivery trouble and enhances execution time.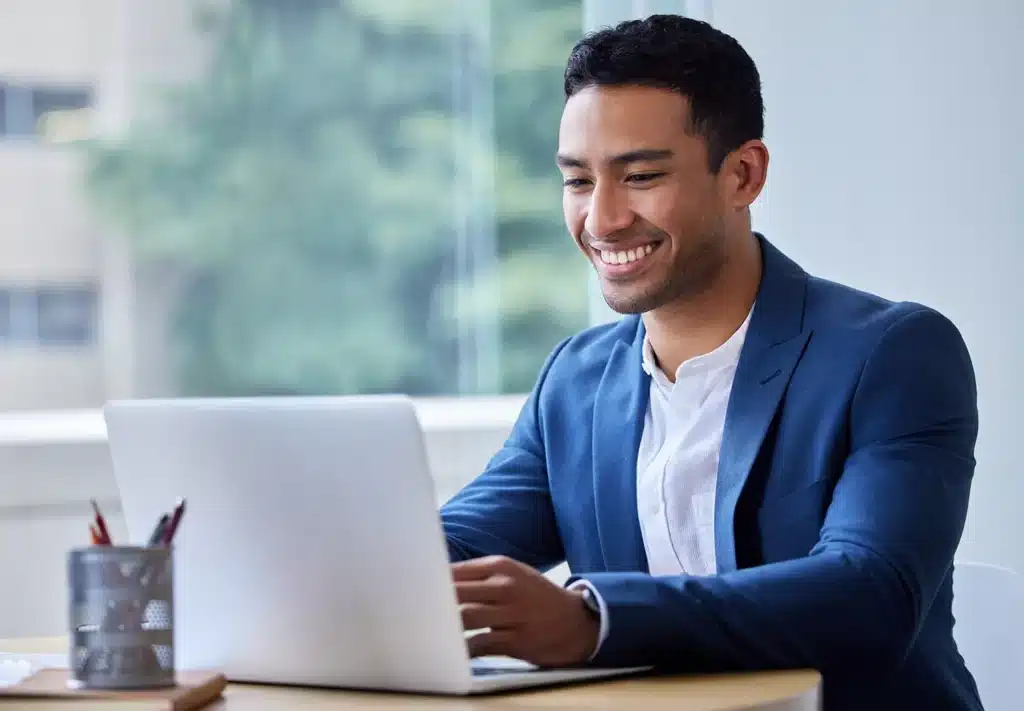 B2B Delivery With Detrack
B2B deliveries no doubt require sufficient attention if businesses want to maintain good business relationships with their clients. However, due to the fast-evolving rate of the delivery industry and increasing customer demand, brands must associate with a delivery management tool like Detrack and a B2B delivery provider with a strong logistic network to keep up with the pace.

An efficient B2B delivery provider is a concrete contribution to a successful and timely supply to end consumers. In addition, Try Detrack today for an efficient and more streamlined delivery process to ensure the growth of your business.