7 Reasons To Deploy Dispatch Software To Grow Your Field Service Business
21 July 2021 |
3
minute
read
If your company is not already using dispatch software to manage your fleet, you are in danger of falling behind the curve and losing out to the competition in the future. The best dispatch software applications can produce major efficiency improvements for transport companies and manufacturers/wholesalers that run their own logistics operations. But what is dispatch software and what does it do?

What is dispatch software and why should you use it?
The latest dispatching software solutions in Australia and across the globe are cloud-based applications with a user interface that runs on Android or iOS (Apple) smartphones. Using the GPS chips that are present in each smartphone, they are able to provide real-time location information for all drivers in your fleet. They can also store detailed route logs for drivers, capture and upload POD for each job and facilitate communications with in-app messaging and email notification functionality.

What is the best dispatching software and why?
One of the most commonly asked questions that transport managers ask, after "what is dispatch software?" is "what is the best dispatching software" for my company and what can it do for me?' In our opinion, the best dispatch software for any transportation or logistics organisation in Australia, or indeed worldwide, is one that has features designed to address all the main concerns that transport managers in the 21st-century share.
7 reasons to deploy dispatch software in your organisation
When asked why they deployed mobile dispatch solutions, transport managers gave the below 7 reasons:

1. Ability to respond to urgent delivery requests promptly
With a map view showing the position of every driver throughout the day, assigning urgent deliveries to the nearest vehicle is a very simple task.

2. Ability to optimise schedules for individual drivers and across the fleet
With modern dispatch software, it's possible to view every driver's daily schedule and, crucially, alter the order of deliveries or reassign them to other drivers with a drag-and-drop feature.
3. Real-time information on delivery status for all consignments
The status of all deliveries can be tracked online, making it easy to spot potential issues before they become major problems, and allowing you to rectify them at the earliest opportunity.

4. Keeping customers aware of the status of their deliveries
Email templates for customer delivery notifications are available in dispatch software solutions such as Detrack. The system can be configured to send these automatically when each delivery is completed. In addition to providing an improved experience for your customers, this functionality reduces the number of calls you will receive each day.

5. Detailed reporting functionality
Transport managers in Australia and around the world appreciate the ability to produce detailed reports on fleet activity and individual drivers at the press of a button. Route logs and delivery information stored by mobile dispatch apps can be organised into different types of reports very easily.
6. Automatic rescheduling for uncompleted deliveries
If you are running a busy logistics operation, you'll be sure to appreciate the automatic rescheduling functionality of advanced dispatch software, which reschedules unsuccessful deliveries for the next business day.
7. Clear overview of every day's scheduled deliveries
Every transport manager wants to be able to see the day's activities at a glance and with the calendar view feature of apps like Detrack, this is readily available.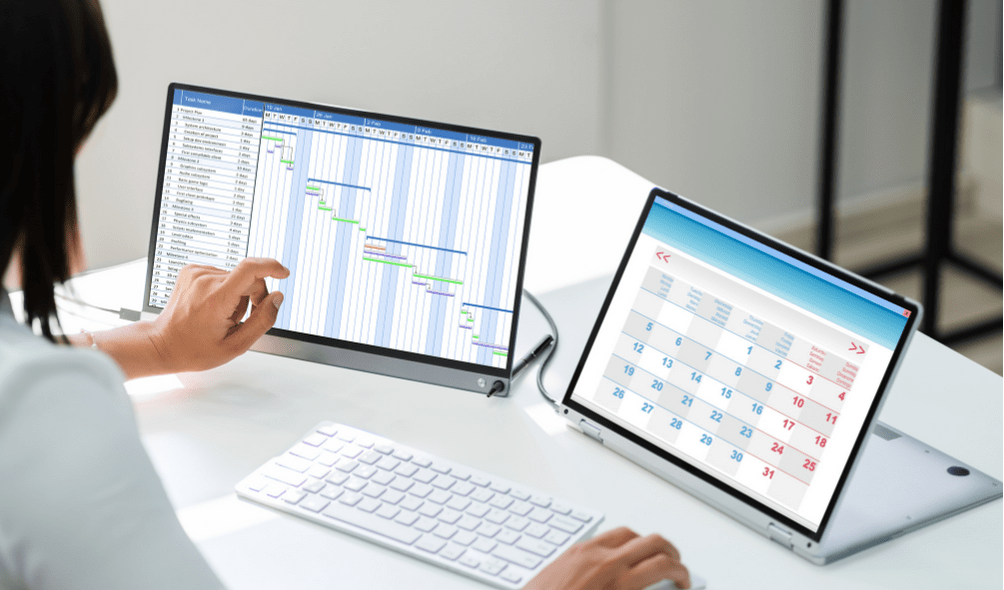 Find out more
If you would like to find out how Detrack can benefit your delivery business, contact us today to start enjoying features like live delivery tracking and our award-winning electronic proof of deliveries (E-PODs).