Retailers are always looking for new and innovative ways to deliver products to their customers. Whether it's through the mail, a courier service, or in-store, retailers need to find a delivery solution that is both cost-effective and reliable.
In this blog post, we will explore the different delivery solutions available to retailers and help you choose the right one for your business. So, whether you're looking for a way to improve your customer service or just want to save money on shipping costs, read on!
What is retail delivery?
Retail delivery is the process of getting merchandise from a retailer to a customer's doorstep. This can be done either through a home delivery service or by the customer picking up the merchandise at a store.
In either case, retail delivery offers customers the convenience of not having to leave their homes to shop. There are several benefits to using a retail delivery service.
First, it eliminates the need to go to the store and stand in line. Second, it allows customers to shop at their convenience, whether that means shopping late at night or on the weekend. Finally, retail delivery can save customers money by eliminating the cost of gas and parking.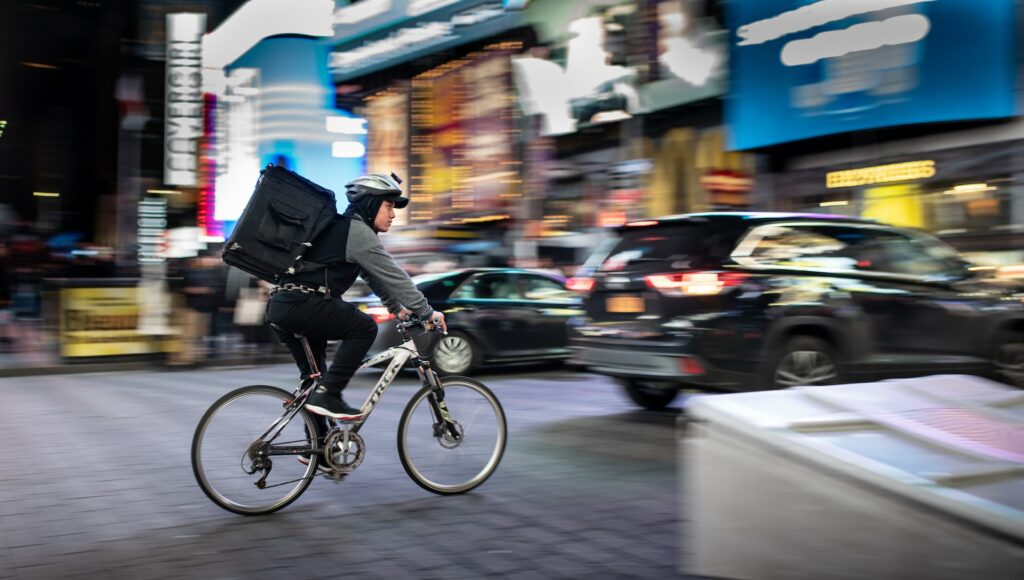 How retail delivery works
Inventory management
If you are in the retail business, then you know that one of the most important aspects of running a successful operation is maintaining an accurate and up-to-date inventory. After all, if you don't have the products that your customers want, they will simply take their business elsewhere.
That's why it's so important to have a good inventory management system in place. The right system will help you keep track of what you have in stock, what needs to be ordered, and when products are due to arrive.
There are several different ways to approach inventory management, but one of the most popular methods is known as just-in-time (JIT) inventory management. With this approach, you only order products when you need them, and you never have too much or too little on hand.
Packaging
There are many different ways to package retail deliveries, and the best way to do so depends on the products being delivered, the distance they are travelling, and other factors. In general, however, it is important to use sturdy packaging that can protect the contents from damage during transit.
For example, items that are breakable or fragile should be wrapped in bubble wrap or other protective material, and perishable items should be packed in insulated containers with ice packs. It is also important to clearly label the package with the contents and destination information.
Shipping
There are two types of shipping when it comes to online retail stores: standard shipping and expedited shipping. Standard shipping is the most common type of shipping and typically takes 5-7 business days for the item to be delivered. Expedited shipping is faster and can take 2-3 days for delivery.
Retailers will often offer expedited shipping for an additional fee. When it comes to choosing a shipping method, there are a few things to consider.
First, think about how quickly you need the item. If you need it right away, then expedited shipping is likely your best option. However, if you can wait a few days, then standard shipping will probably suffice.
Second, consider the cost of shipping. Standard shipping is typically less expensive than expedited shipping, so if you're on a budget, that's probably the way to go.
Finally, think about the size and weight of the item you're ordering. Larger and heavier items will usually be more expensive to ship, regardless of the shipping method you choose.
Retail delivery solutions that work
Retail delivery software
The retail industry is under pressure like never before. With eCommerce sales growing at a rapid pace, brick-and-mortar retailers are feeling the squeeze. They need to find ways to better compete with online retailers, and one way to do that is by offering faster, more convenient delivery options.
That's where retail delivery software comes in. Retail delivery software is designed to help retailers streamline their delivery operations, making it easier and faster to get orders to customers. There are several different retail delivery software solutions on the market, but not all of them are created equal.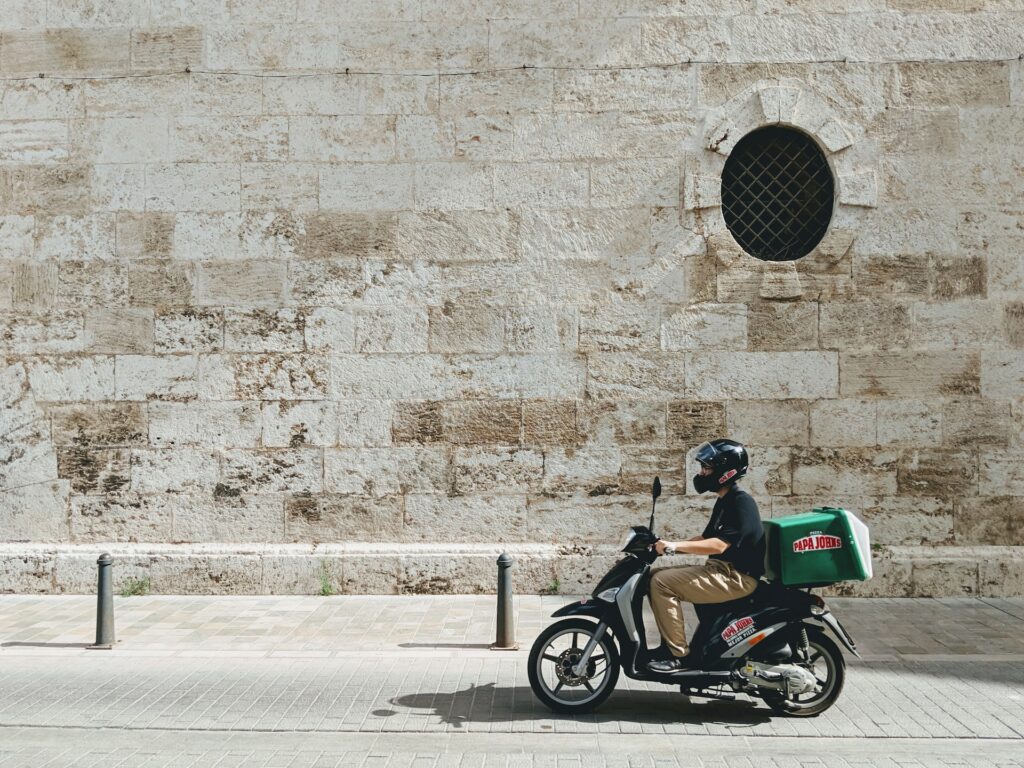 Benefits of implementing a retail delivery software
Route optimization
As the demand for home delivery grows, efficient route optimization software becomes crucial. In retail, this tool aids store managers in planning optimal delivery routes for their vehicles.
By taking into account factors such as traffic patterns and road conditions, retail delivery software can help save time and money by ensuring that deliveries are made in the most efficient manner possible.
Reduced delivery turnaround time
Reduced delivery turnaround time is crucial for retail businesses. It can make the difference between a satisfied customer and an unhappy one. This is why many retailers are turning to retail delivery software to help them manage their logistics more effectively and efficiently.
Various retail delivery software options are available, making it crucial to select a solution tailored to your business needs. The chosen software should proficiently improve customer communications, streamline customer orders, and ensure improved customer satisfaction. User-friendliness and seamless integration with your current systems are equally vital considerations.
Boost delivery profitability
The last mile of any delivery is often the most expensive and challenging. This is especially true for retailers who must deliver to customers' homes. Effective retail delivery software can help boost profitability by optimizing routes and improving efficiency.
When considering retail delivery software, it's important to choose one that offers features like route optimization, real-time tracking, and delivery confirmation. These features can help you save time and money by ensuring less fuel consumption, wear and tear on the vehicles and in some cases a reduced fleet size.
Delivery tracking
As the retail industry grows more competitive, retailers are turning to delivery software to help them keep track of and better manage their deliveries. This type of software can help retailers track their collections, orders, schedule deliveries, and even monitor their drivers' progress.
By using retail delivery software, retailers can improve their customer service and ensure that their products are delivered on time and in good condition.
Order control
Order control is critical for any retail business. By having retail delivery software in place, businesses can keep track of inventory levels, customer orders and sales data.
This type of software makes it easy to know what needs to be delivered to customers when items are due to be restocked and provides insight into which products are selling well.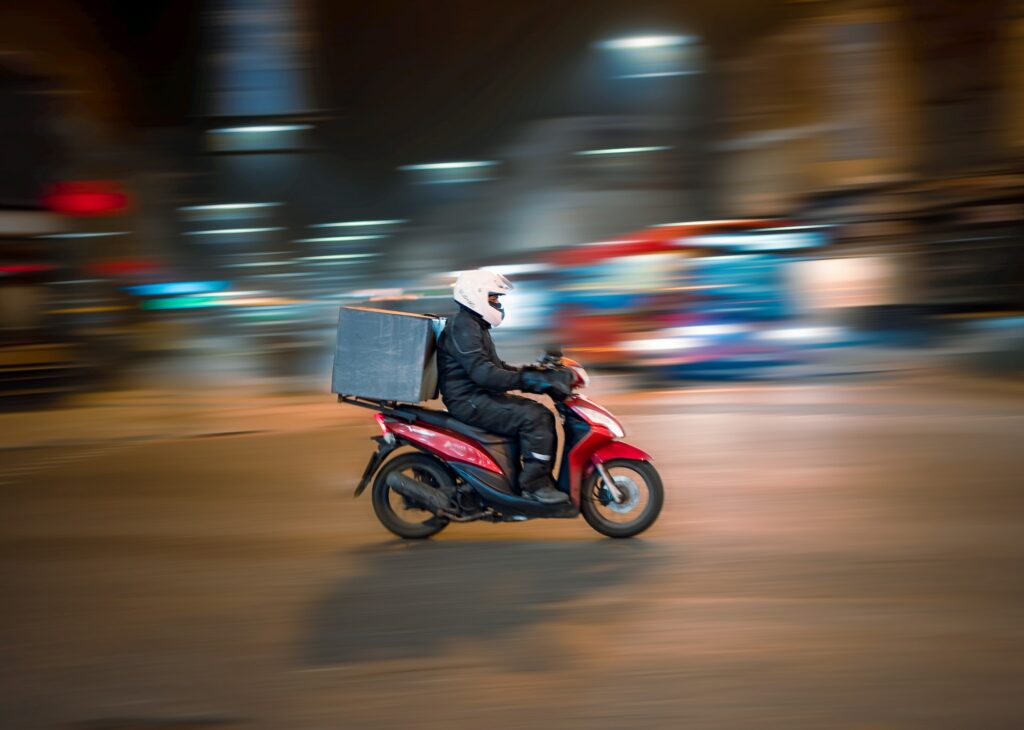 Features to look for in retail delivery solutions
Route planning
There are several things to consider when looking for route planning in retail delivery solutions. The first is the type of solution you need. There are many different types of route planning software on the market, so it's important to find one that fits your specific needs.
Another thing to consider is the cost of the route planning solution. Some solutions can be quite expensive, so it's important to find one that fits your budget.
Finally, you'll want to consider the features of the route planning solution you're considering. Some solutions offer more features than others, so it's important to find one that offers the features you need.
Real-time last-mile delivery tracking
Most retail delivery solutions only offer basic tracking features that don't provide real-time updates on the location of your package. This can be frustrating if you're trying to keep tabs on your order status, especially during the busy holiday shopping season.
Luckily, there are a few retail delivery solutions that offer real-time last-mile delivery tracking. These solutions use GPS tracking to provide up-to-the-minute information on where your package is and when it will be delivered. This way, you can always know exactly where your order is and when to expect it.
Automated dispatching
As the retail industry becomes more competitive, retailers are looking for ways to improve their delivery operations. One way to do this is by using an automated dispatching system. This type of system can help to optimize delivery routes and improve efficiency.
Several different vendors offer automated dispatching solutions for retail delivery operations. Some of the more popular vendors include Routific, Shipstation, and Orderbot. These solutions can vary in terms of features and price.
Integrations
Integrations can provide retailers with the ability to offer a wider range of delivery options to their customers. By integrating with a variety of delivery providers, retailers can offer their customers the ability to choose from a variety of delivery options that best meet their needs.
Additionally, integrations can also provide retailers with the ability to track deliveries, ensure accuracy, and improve customer satisfaction.
GPS
When seeking a retail delivery solution, ensuring the inclusion of GPS tracking is paramount. This feature enables you to monitor deliveries in real time on a live map, guaranteeing full control of every order and timely completion. Moreover, it facilitates assessment of drivers' routes, identifying areas for enhancement. In any retail delivery solution, GPS tracking is integral.
Driver apps
If you're looking for a retail delivery solution that includes a driver app, there are a few things to keep in mind.
First, make sure the solution you choose offers an app that is compatible with your mobile device, this ensure keeping the cost down as no additional hardware is required. Second, check to see if the app is available in your country and in a language you require. Third, read reviews of the app to be sure it is reliable and easy to use and simple to deploy across your fleets.
Conclusion
As a retailer, it's important to consider all your options for delivery software in order to find the best solution for your business.
By understanding the different types of delivery services available, their benefits along with the service and support that the company will render to you, you can make an informed decision about which option is right for you.