Hey guys!
The end of 2018 is fast approaching, and we bet everyone can't wait to embrace a little holiday spirit. And why not? After all the hard work done in the year, you deserve it.
We are all about delivering happiness, so here's an advance gift to tide you over till Christmas – our fresh Detrack Manager App.
You are a busy person. We know. And you're always on the go, rarely seated in your comfy office. We can totally relate.
But you would still like to have an eye on your deliveries for the day, right? Better still, make changes to your Detrack account? Well, now you can.
Excited? Let's go.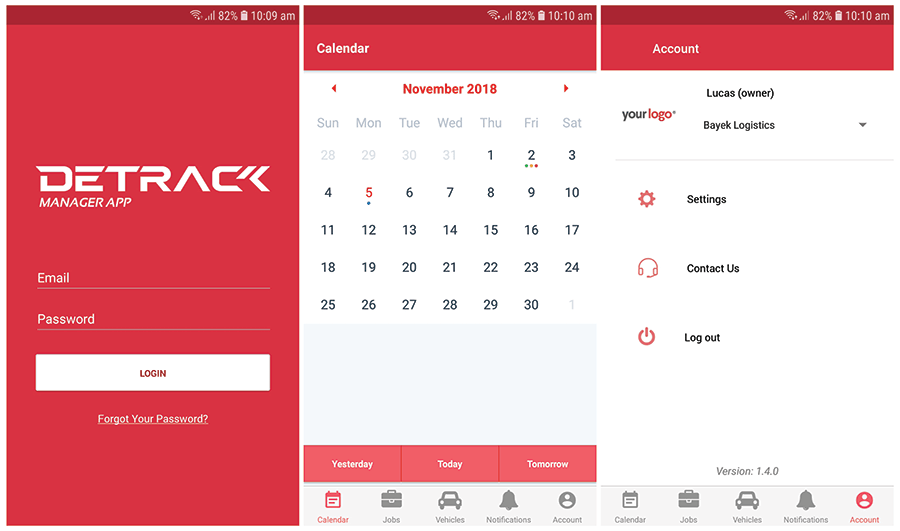 View all the jobs for the day neatly displayed and color-coded according to their statuses. In one glance, you could see the total number of jobs for the day, the in-progress jobs and the dreadful failed jobs (code red!).
That's not all.
Have you had days when multiple drivers call in sick, or even worse, a vehicle just broke down, and you're left with a pile of deliveries unassigned to any driver? And you're not even in the office!
We can't prevent vehicle breakdowns (wish we could!) or drivers calling in sick, but we can make sure you're able to make any urgent changes like assigning or reassigning jobs, as conveniently as possible from your phone.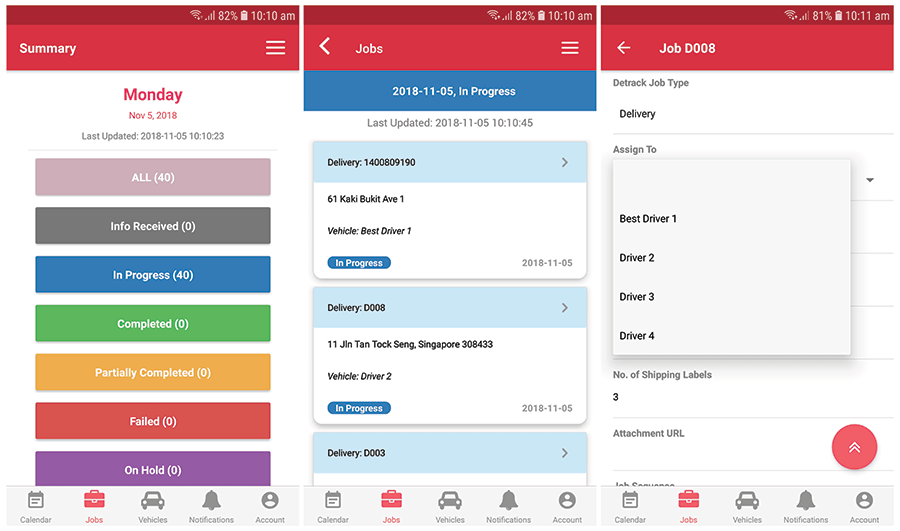 Next, you can choose to get notified instantly through the Manager app whenever a job fails or is only completed partially.
You can also view the Proof of Delivery (POD) for job details, and start rectifying the issue right away.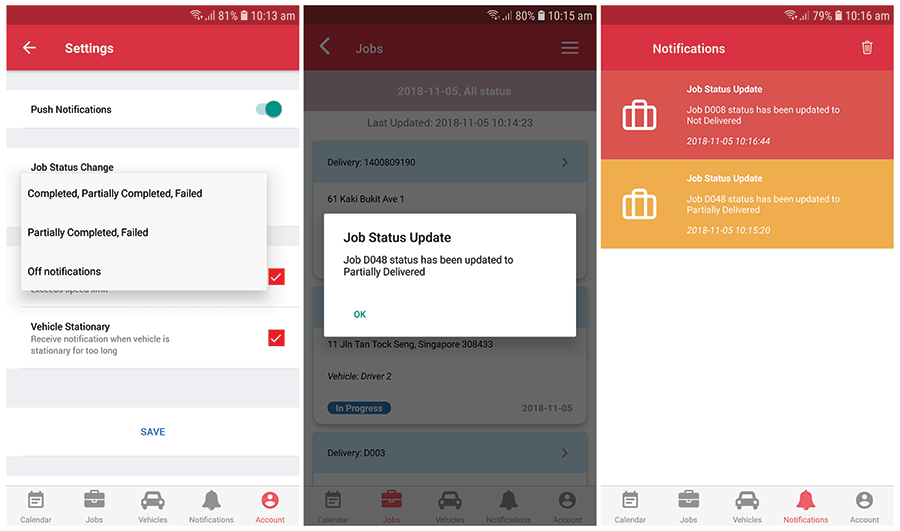 Stay updated on where your drivers are throughout the day by checking out their exact location on a map. You can even view the route they take for a current job they're on, including the ETA.
Having easy access to these details will prepare you to answer any customer enquiries even when you are on the move.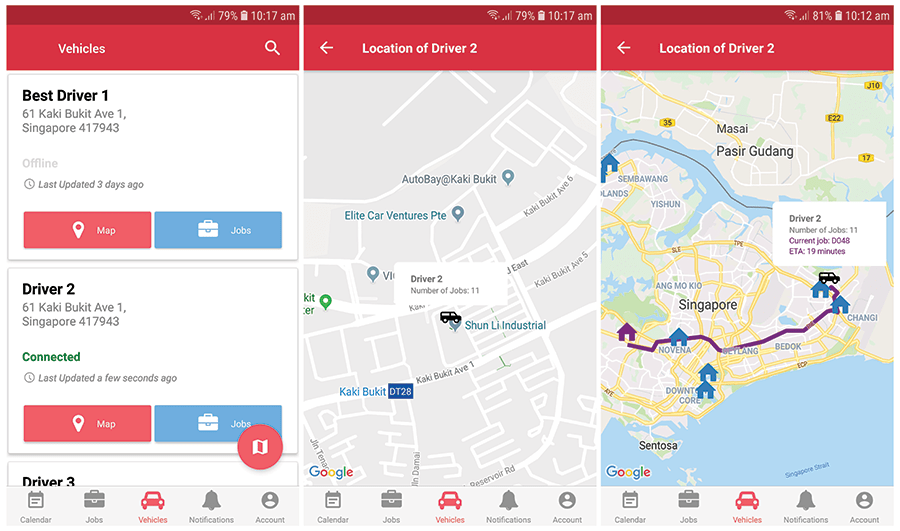 If there's one thing managers wanted, it is the ability to add jobs into their Detrack account, all done on the go and at their convenience.
The Add New Job feature will allow you to create and add jobs into your Detrack account on the app itself.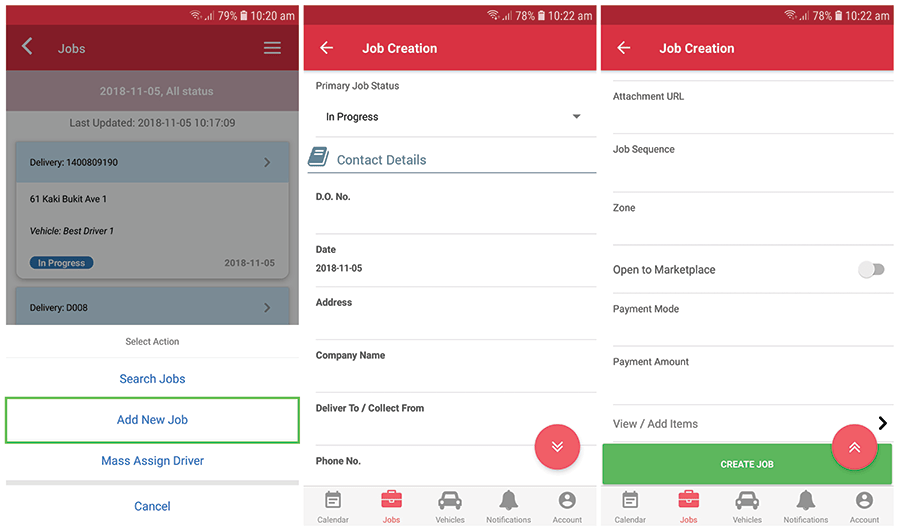 So far so good? If you are already giddy with excitement, you are definitely in for a treat.
With more useful features than the ones mentioned, the Detrack Manager App will change the way you manage your deliveries.
Don't just take our word for it, get your phone out and download the app right now from the App Store (iOS) or Google Play Store (Android).
You can also check out the video introducing the Detrack's Manager App here.
This has been one of the highlights of Detrack's 2018, and it might just be one of yours too.
If you're liking your advance gift so far, wait till you see what we have in store for Christmas (hint, hint, a brand new dashboard with lots of yummy enhancements that you asked for).
See you soon!
Team Detrack

Enjoy Detrack today
Along with the Detrack Manager App, sign up for a FREE account now to enjoy the full benefits of Detrack, including the live tracking of all your deliveries, automated notifications at various milestones, and our award-winning electronic proof of deliveries (E-PODs).