If you love anything outdoors, enjoy driving, and are looking for a business opportunity with great potential, you may want to consider starting a delivery business. This type of business is growing in popularity, thanks to the increasing number of online shoppers. According to IBISWorld, the market size by revenue of delivery and local courier services is $157.2 billion in 2023.
Going by that stat, the delivery industry is booming, and if you are wondering how to start a delivery business, this article has all the necessary information you need.
Why start a delivery service?
There are several reasons why you should consider starting a delivery business. For starters, leveraging the increasing number of e-commerce stores and the rise of online shoppers who need delivery services to get their packages is an excellent reason. Or maybe you want more independence in your work schedule and have lost interest in the regular 9-to-5 office routine. Regardless of your reasons for starting a delivery service business, you can be sure of achieving them.
One of the good things about starting a delivery service is that it's easy to control, manage, and run the operations. For instance, if you already own a vehicle suitable for delivery, then delivering packages will be easy — you can drive and deliver packages yourself for a start. As the business grows, you can acquire more vehicles and hire extra personnel to increase delivery speed and cover more routes and areas. You could also use delivery management tools to scale up your service.
Delivery service is also scalable — it can withstand pressure as it grows. When starting out, you can decide to go in slowly by reducing your investment and overhead costs like rent, business insurance, utilities, office supplies, legal fees, and advertising. Due to the straightforward nature of the business, which is to deliver customer's packages efficiently, you can decide to expand your operations when the demand for your services starts to increase.
Are delivery businesses profitable?
While there's no 100% assurance that your business may be profitable, knowing that it can be profitable with the proper business structure is essential. However, due to their high demands, some businesses are statistically more profitable than others. So, how profitable a delivery business can depend on how well you manage its operations.
The average yearly pay for delivery services in the United States is $49,645, which can rise to $129,500. If you can reduce expenses and overhead costs and increase the revenue generated, your business will be profitable. Also, the type of goods or packages you deliver also determines how much money you'll make.
Food delivery service is, on average, the most profitable delivery service business. According to Statista, in 2022, the global market size of the online food delivery industry was approximately $770 billion. If you are considering starting a business, it is worth considering.
How much does it cost to start a delivery business?
Looking to acquire your own delivery business but not sure how much it'll cost? There's no one-size-fits-all answer to this question, as the cost of starting a delivery business can vary greatly depending on several factors like vehicle expenses (e.g., purchasing or leasing a van or truck), gas and maintenance costs, insurance, licenses and permits, and marketing.
Additionally, you'll need to factor in payroll costs if hiring employees. Assuming you already have a vehicle that is suitable for delivery purposes, your biggest startup cost will likely be obtaining the necessary licenses and permits. Depending on your location and the type of goods you'll deliver, this could range from a few hundred dollars to a few thousand.
Once you have your licenses and permits in place, you'll need to start marketing your business. This will help you attract customers and get the word out about your new delivery service. Marketing costs can vary depending on your approach, but some common expenses include creating a website, designing promotional materials, and advertising.
Most common types of delivery business
There are several types of delivery services available, like standard delivery, package delivery, specialty delivery, and after-hour delivery. So, let's take a look at them and their common features.
Standard deliveries
This is the most common type of delivery business. In standard delivery business, goods and services are delivered to customers through a contract with a company or organization, and the delivery business provides storage facilities for the customer's goods.
The standard type of delivery business is relatively small, with a limited number of employees. However, some larger businesses may also operate as standard delivery businesses. In either case, the business will typically have a fleet of vehicles, including cars, vans, trucks, or boats.
The size and type of vehicle will depend on the size and scope of the business. A standard delivery business needs a website that provides information about the company, its services, and how to contact the business. Some websites may also allow customers to order goods and services online.
Package deliveries
This type of business delivers packages to customers on behalf of businesses or individuals. The most common type of package delivery business is the UPS store. UPS stores are typically found in high-traffic areas such as shopping malls or busy streets. They offer a variety of services to their customers, including package delivery, shipping, and tracking.
UPS stores typically have a staff of certified shipping experts who can help customers with their packaging and shipping needs. They can also provide customers with tracking information for their packages. This information is essential for businesses that always need to know where their packages are.
UPS stores typically have a tracking system that allows customers to see the progress of their packages as they are being shipped. UPS stores typically charge a fee for their services, and the fees vary depending on the type of service that is provided. UPS stores typically offer discounts to customers who use their services regularly.
Specialty deliveries
If you're looking for a specialty delivery business, you may want to consider a company specializing in same-day or next-day deliveries. These businesses typically provide their customers with faster turnaround times and have a fleet of vehicles specifically designed for quick deliveries. Another option is looking for a delivery business specializing in large or bulky items.
These companies typically have vehicles equipped with liftgates and other features that make loading and unloading heavy items easy. And because they're focused on delivering large items, they often have established relationships with local retail delivery services and other businesses that can help you get your products to your customers quickly and efficiently.
Finally, if you're looking for a delivery business that can handle a high volume of deliveries, you may want to consider a company that offers route optimization services. These businesses use software to help them plan the most efficient routes for their drivers, which can help you deliver your products faster and more efficiently.
After-hour deliveries
Starting an after-hour type of delivery business may be the perfect option for you if you're looking for a way to make some extra money or even start your own business. There are many benefits to starting this type of business, including the flexibility it offers and the potential to earn a good income.
The flexibility it offers allows you to choose your hours and days of operation, which means you can work around your commitments. This is perfect for those who have other obligations during the day or for those who want to work from home. In terms of earning a good income, if you can build up a client base, you can charge a higher rate for your services. This can help you make a nice profit from your business.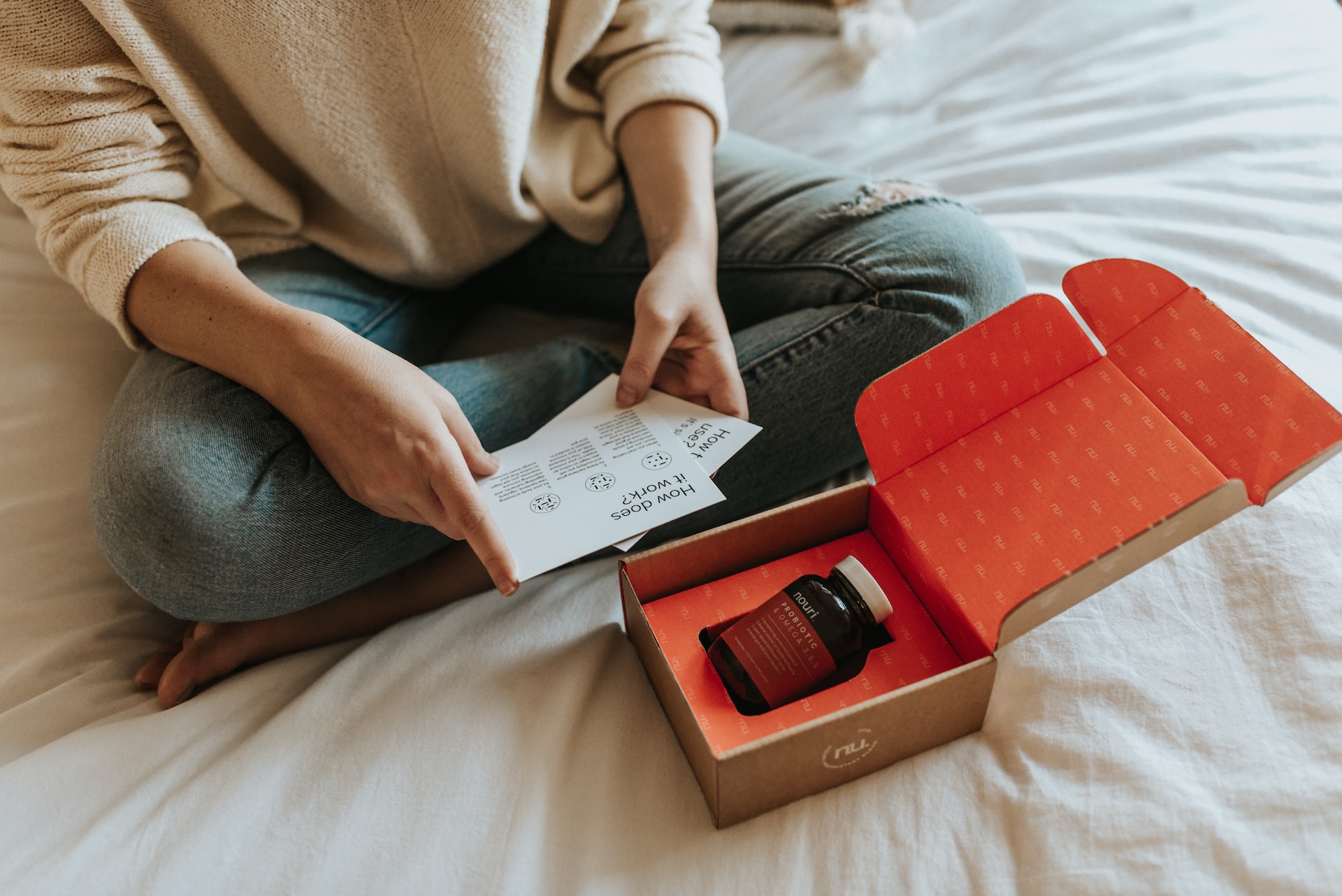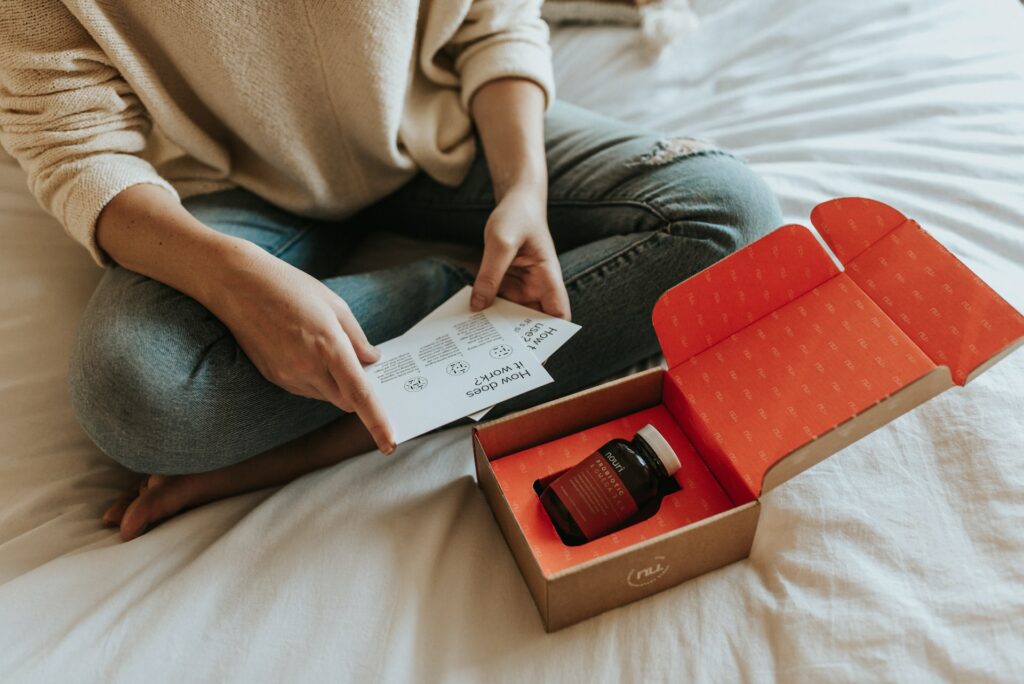 What types of industries need deliveries?
Due to the fast-paced nature of the supply chain and logistics field, it is essential for packages and items to be delivered on time and without damage to ensure a smooth delivery process from A to B. Technological advancement across several industries has led to an increased demand for their services. As such, several industries now require delivery services to function adequately.
Here are some of the primary industries that need delivery services:
Warehouse Industry
Deliveries are an essential aspect of all warehouses worldwide because they constantly receive different kinds of shipments. To operate efficiently and smoothly, warehouses need to prepare for several kinds of deliveries. Lack of preparation can lead to missing packages, chaos, and a halt in the customer supply chain.
As part of the preparation to ensure a smooth supply chain, warehouses need the services of delivery companies or third-party logistics companies to send out goods and packages to customers. If the warehouse acts as an intermediary between e-commerce companies and final customers, dispatch delivery services can pick up packages there for last-mile delivery.
eCommerce Industry
E-Commerce is regarded as one of the largest industries that benefit from e-commerce delivery service businesses. About 56% of online customers aged 18-34 expect retail businesses to offer same-day delivery while 61% of online shoppers are willing to pay extra to have their items delivered to them on the same day.
These statistics enforce the need for e-commerce businesses to have a functional and effective delivery system in place to increase customer service and satisfaction. While some may argue that offering same-day delivery should be implemented during the busy sales period, it's best to utilize the service of same-day delivery companies to gain a competitive edge.
Restaurant Industry
The food industry arguably needs a delivery service business more than any industry. More so, they require same-day delivery because people have little time to make their own food and prefer ordering online.
When it comes to food delivery, time is of the essence. Fast delivery is also vital due to the peculiarity of food, as restaurant owners need the food to reach each customer quickly to avoid sacrificing its quality. By leveraging delivery services, restaurants can grow their customer base and increase their business spread.
Manufacturing Industry
Regardless of what products the manufacturing company produces or the type of companies in the industry, they need to deliver packages and send them too. While retailers may not have this type of need, manufacturing companies need fast delivery carrier service to get machinery parts and other necessary equipment.
Production can be stopped when equipment breaks down in a manufacturing company, resulting in lower output. So it is essential to have business insurance. However, you can easily replace a faulty machine with the right delivery service to resume production.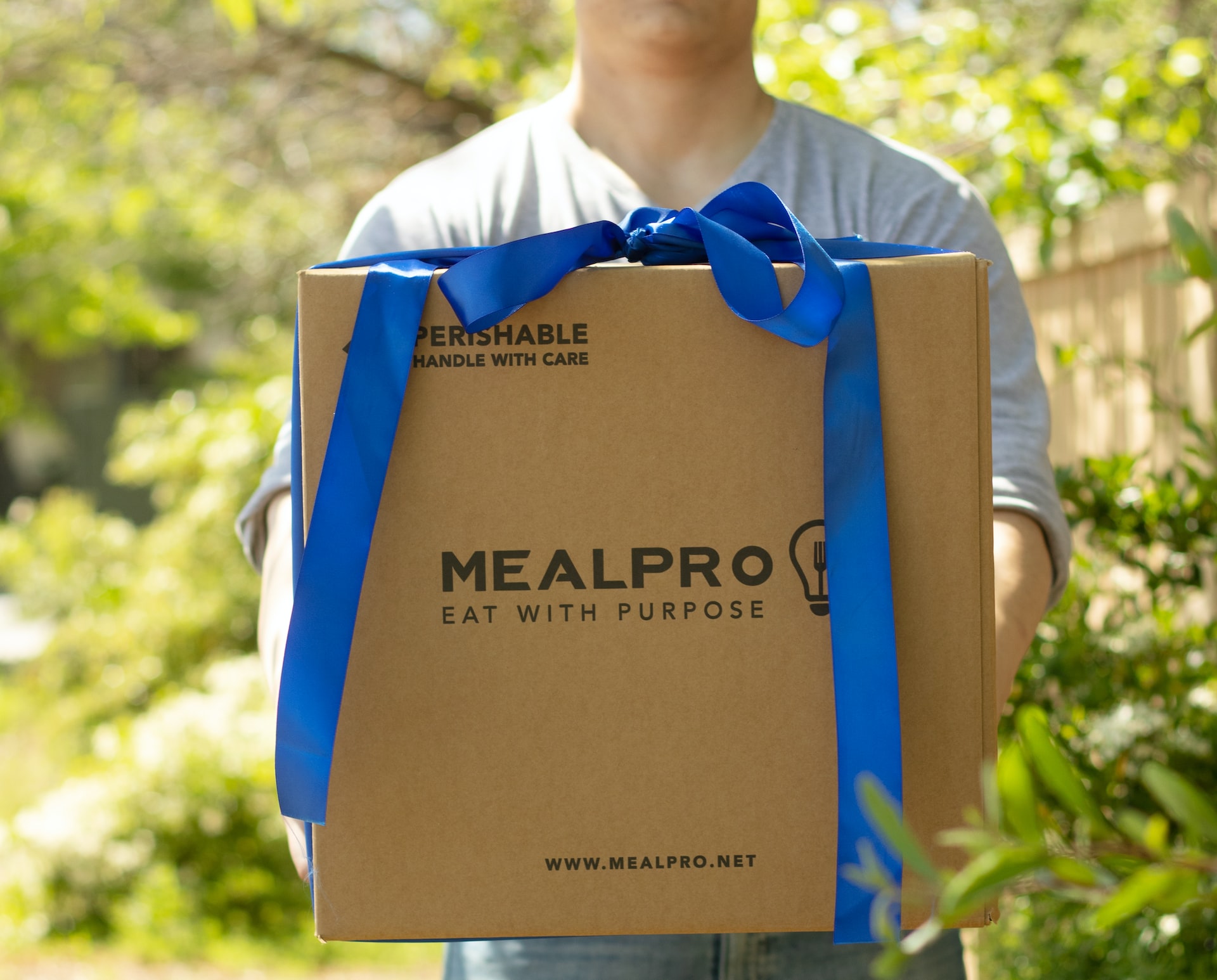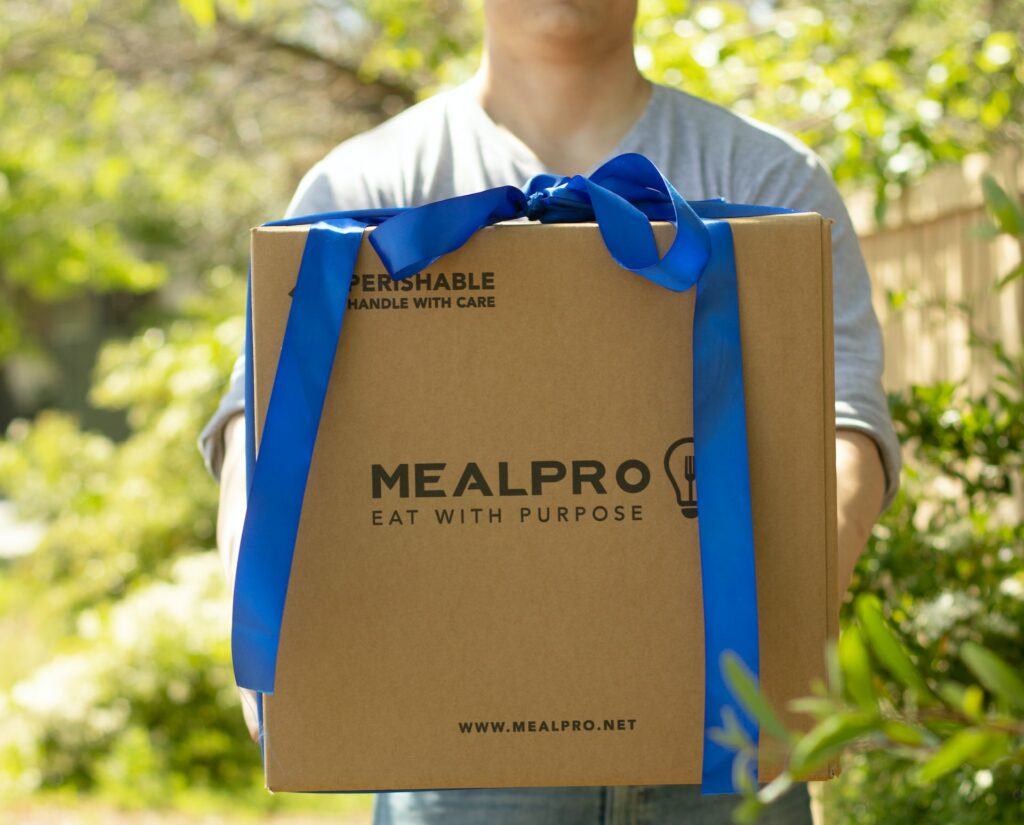 What is the most profitable delivery business?
When you plan to start your own delivery business, it's understandable that profit-making might be your main aim. While there are several types of delivery businesses, you can run, answering the question, 'What is the most profitable delivery business' is not straightforward.
So, here are some of the types of delivery business that will earn you the most significant profits.
Food delivery. This is one of the most popular types of delivery business because there is always a demand for food. You can start by partnering with local restaurants and delivering food to customers in your area.
Grocery delivery. With the popularity of online grocery shopping, starting a grocery delivery business can be profitable. You need to invest in a vehicle and some storage space, but you can get started with little capital.
Courier service. A courier service is a great way to make money if you are organized and know your local area well. You can start by delivering documents or small packages and then expand to more oversized items.
Flower delivery. A flower delivery business is a great way to make money while helping people celebrate special occasions. You will need to invest in a van or truck, but you can get started with a small investment.
Package delivery. A package delivery business is a great way to make money and help people receive their purchases. You need to invest in a vehicle and some storage space, but you can get started with little capital.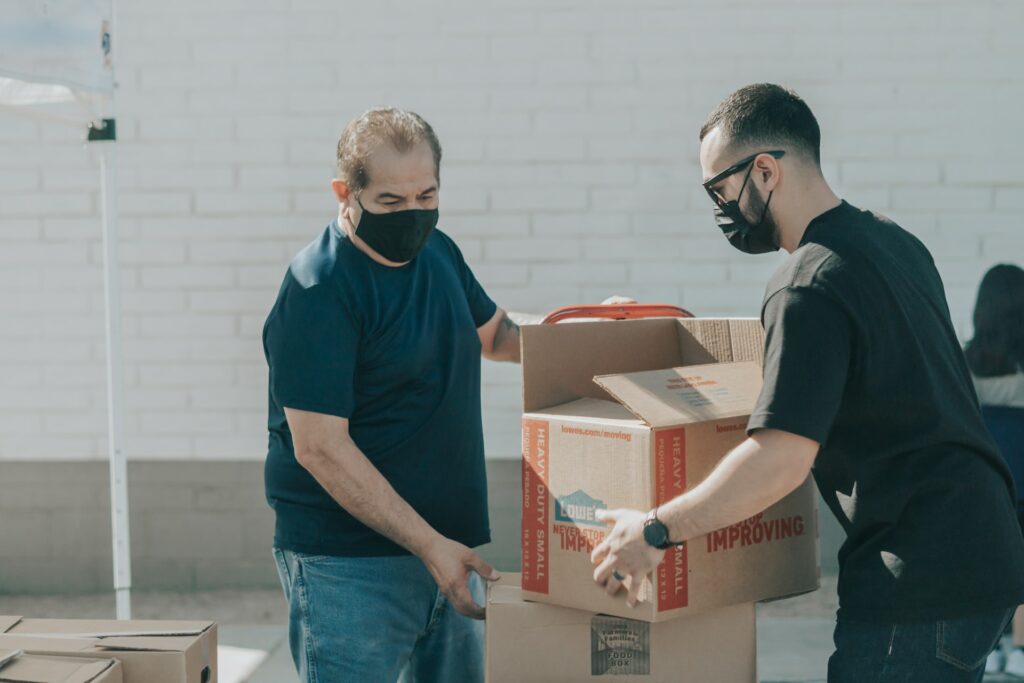 How to start a delivery business
Once you've chosen to become an independent courier, you need to identify the delivery business you like the most and want to start. There are specific steps you need to take depending on which delivery business you choose.
There are some basic steps you need to take regardless of the delivery business you choose. Below is a detailed step guide on how to start your delivery business
Establish your niche
There are a few key things you need to do when starting a delivery business. One of them is to establish your niche and target market. To succeed, you need to know your ideal customer and what they're looking for.
Once you've done that, you can create a marketing and delivery strategy to attract them. One of the best ways to establish your niche is to find a gap in the market. This could be a specific type of product or service that other businesses do not adequately cover. Alternatively, you could focus on a particular group of underserved people through the current delivery options.
Conduct market research
Once you've decided on your niche. The next step is to conduct proper market research to gather valuable information about customers and the target market. You'll be identifying who your ideal customers are and what they need.
Market research is a vital part of your business structure and strategy and also plays an important role in maintaining competitiveness.
Develop a business plan
If you're considering starting a delivery business, one of the first questions you'll need to answer is how much it will cost to get started.
This question can be difficult to answer, as many factors must be considered. But with a little research and planning, you should be able to come up with a pretty good estimate of your startup costs.
Calculate your startup costs
Before you launch your business, you must ensure that all legal aspects are sorted. This includes getting the relevant licenses and permits from the authorities.
You must also register your business with the local chamber of commerce. It is important to clearly understand the legal requirements before starting your business. This will help you avoid any penalties or legal problems down the road.
Get the right licenses and permits
Before starting your delivery business, you must acquire all licenses and permits to avoid any issues. Ensure you thoroughly research what license or permit you need to deliver packages in your area. For instance, in addition to your driver's license, you might need a CDL (commercial driver's license) to enable you to drive larger vehicles.
Also, check in with the relevant authorities of your state to see what other documentation you may need. Once you have the required licenses and permits, you can start operating your delivery business.
Purchasing equipment and delivery vehicles
Delivery tools are essential for running a successful delivery business. To start with, you'll also need to invest in some basic equipment, like packaging supplies and a GPS. You'll also need some other basic items like ratchet straps to hold packages to a hand cart with wheels securely.
You also need to carefully purchase delivery vehicles — depending on how many you're looking to start with or your startup cost. Delivery vehicles are one of the most essential components of the business. So you must ensure you purchase only vehicles that are in perfect condition.
Choose a delivery management software
To effectively run your business, you need to leverage the power of a delivery management software like Detrack. Using our software will help streamline the entire delivery process from tracking packages and drivers to providing real-time notifications. It also helps automate delivery scheduling, task allocation, and route planning.
Hire the right people
If you're starting out alone, you might not need to hire extra personnel to help you run the business. However, suppose you're starting out with a large fleet. In that case, you may need to hire delivery drivers, a dispatcher to take calls, a general manager to handle scheduling and accounting, and even a marketing lead to manage your social media and SEO strategies. As such, it is essential to properly interview for each role to find the right person for the job.
Build relationships with suppliers and partners
When running a delivery business, it's vital to learn the importance of dealing with difficult customers. One way to do this is by building good relationships with them, including your suppliers and partners. For starters, you need to choose suppliers and partners that align with your values.
It's also essential to understand their needs, maintain regular communication, and reward their services with loyalty.
Market your business
Increasing your business reach is necessary if you want to attract more customers. Creating a website or running an ad campaign are some of the most effective ways to market your business. You can also market your business by offering a referral reward to your regular customers.
Manage finances
Poorly managed finances can hamper the growth of your business so you must properly manage your finances to keep the business running. You can start by hiring an accounting officer to keep track of all cash inflows, expenditure, and operational costs.
Managing day-to-day operations
This is another critical aspect of starting a delivery business. Running the daily activities is important to the business's success. So you need to properly analyze the daily operations, oversee the inventory and delivery management.
Let Detrack help with starting your delivery business.
Starting a delivery business is a great way to become your own boss and make a decent living. However, you need to consider some things before starting such a business, such as the start-up costs, insurance, licensing, finding reliable delivery drivers, and using the right delivery management software like Detrack.
Detrack offers you unique and easy-to-use delivery management software that can help you maximize your earnings in no time. Our software solves the issue of fleet management, which is quite common in the delivery industry. We use GPS to track the location of your vehicles in real-time, giving you control over all deliveries. This information can also be used for route optimization and tracking stolen vehicles in the worst-case scenario.
Starting your delivery can be much easier when you have a delivery management tool that can help you optimize your delivery process. So, try Detrack today.