What Delivery Software Suits a New Logistics Startup
25 January 2017 |
4
minute
read
Logistics might not be an easy arena to enter, but with the rise of e-commerce, there's big money to be made. In 2016 itself, the global e-commerce sale is worth a whopping 22.1 trillion!
If you belong to a logistics startup, you would know that being successful in the industry will likely require the help of technology to gain an edge over the incumbents.
The race to be a successful startup in the logistics arena is on. But how can a new startup find the right technology to stay ahead of its competitors? First, managing deliveries is the most critical part of any logistics company. Be it by trucks, train, ships or airplanes, your cargo needs to be moved and – just as importantly – tracked.
Traditional logistics giants such as FedEx and UPS have had a foothold in the industry for a long time. If you want a slice of the logistics industry pie, you can only do so with a superior delivery system which needs to be sturdy enough to handle a huge amount of deliveries, yet simple enough to use.
There are plenty of logistics software out there, each making promises to deliver but when it comes down to selecting one, how should you be making your decision?
Here are a few important criteria you must know when you are deciding what delivery software to use for your startup.
The majority of startups have unfortunately one thing in common – funds, or more accurately, a lack of. Startups would not have tens of thousands of dollars to purchase their own fleet of delivery trucks or expensive hardware. But before you despair; there are fortunately less pricey alternatives to choose from today.
You could decide to go with a Software as a Service (SaaS) option. Subscribing to a SaaS would provide you flexible payment plans. Subscribers can opt for a short-term payment mode (usually monthly) to exercise better and more predictable budgeting. You can also terminate the SaaS at any time since there would not be any long-term commitments.
Using a SaaS will stretch your dollar and give you savings in more than one area. As a cloud service, a delivery SaaS offers high scalability, which gives subscribers the option to access more or fewer features on demand. You now have the possibility of not paying for unnecessary features. Subscribers can also rely on a SaaS provider to automatically perform updates to reduce the burden – or even the need – for in-house IT staff.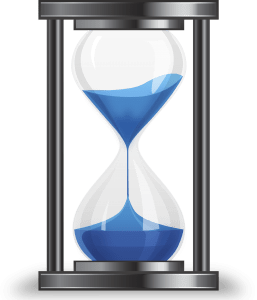 Time is very precious especially to a logistics startup, and you just cannot allocate too much of it for the sake of installing a brand-new delivery software. Installing the new software is just the beginning as it usually takes weeks or even months to familiarize yourself with the program.
Therefore, implementing a delivery software that can be used out of the box and is user-friendly is integral for a startup. The omission of a steep learning curve would enable almost anybody to understand and operate the new delivery software. This means you and your limited manpower does not have to waste time or money on training sessions.
Going out to grab the sales with a usable system first beats going out with a perfect system later where the pie you can get is already snatched up.
Another key feature when deciding on a delivery software would be the ability of automated notifications.
We all know how costly failed deliveries are. When the driver has made the trip, but the recipient is not around, it is an operations nightmare. The communication chase that follows from contacting the customer to reschedule to giving new instructions to drivers or handing over the undelivered parcel to the next driver is logistics hell. Not to mention, the monetary loss incurred as you may not be charging for the first redelivery attempt.
With minimal personnel to oversee the operations, the necessity of automation cannot be overstated. Picture a software that boasts the ability to send automated pre-delivery, en route, and post-delivery notifications to all stakeholders involved. Such automation would minimize manual work, customer support and reduce the need to handle failed deliveries.
A delivery software possessing the capability of automatically performing these laborious tasks would also free the startup to focus on the more important business at hand.
Every startup needs this one thing – sales. Without customers, your startup will not get very far. Customers these days are more sophisticated and more demanding. If you are a 3PL facing a B2B customer with delivery needs, you are most likely going to be asked to show how you can allow them to track their deliveries.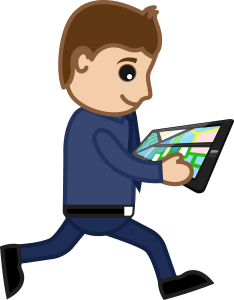 Logistic companies are accountable for all their cargos. From the moment the cargos leaves their warehouses to their next intended destination, every single item has to be accounted for.
Adopting a delivery software that provides tracking capability is the most crucial for startups. First, as you are relatively new, customers are less likely to trust you in the beginning. Having a system to allow them to track their deliveries will put their mind at ease and help you to clinch the contract.
Next, you do not want to lose cargo, ever. A logistics startup with a reputation of losing deliveries would understandably not last long in the industry. Regularly giving your customers an iron-clad assurance of their deliveries being sent on time, every time, would gradually boost your reputation as a reliable logistic startup which would be beneficial in the long run. For startups, especially in the logistics industry, gaining customers' trust is fundamental. Having a reliable delivery software that would allow you to meet the expectations of people continuously is significant as experience and credibility would naturally follow.
A quick search on the internet would lead you to a variety of delivery software that is readily available for logistics startups to consider. But always remember to pick one that would be most suitable for your needs.
Create an account and try Detrack today. A cloud-based vehicle tracking and real-time proof of delivery (POD) solution that works with just the use of Android or iOS phones. With Detrack, users can now track all their vehicles on a live map view, reduce costly customer calls, efficiently manage their deliveries, and receive instant updates in real time – making your last-mile delivery a total breeze.