Threshold Delivery is a new, innovative delivery method that allows customers to receive their orders at their doorstep. This unique delivery service offers customers the convenience of not having to leave their homes to receive their packages.
Instead, the package is delivered right to the customer's threshold, whether it be a garage, front door, or any other type of entrance. This contactless delivery method is rising in popularity as it provides customers with a safe and easy way to receive their orders. 
In this post, we'll explore what threshold delivery is and how you can use it in your business. We'll also discuss some of the pros and cons of using this strategy. By the end of this post, you'll have a better understanding of when threshold delivery makes sense for your business. Let's get started!
What is Threshold Delivery?
Threshold delivery is a delivery method where the carrier will deliver the order to the customer's designated entryway, inside the door, garage or porch. If there is not a covered entryway, the product will be delivered to the first dry area inside the front door. 
For example, if it is raining, the driver will not leave your television on your front porch unprotected from the elements. The driver will attempt to contact you prior to delivery in order to make special arrangements if needed. 
Threshold delivery is an ideal solution for larger items that won't fit through a standard door opening. Some items that typically ship via threshold include but are not limited to furnaces, washers and dryers, large TVs and playground equipment. 
The advantage of threshold delivery is that it allows the buyer to receive their purchase sooner than if they were to wait for it to be delivered to their door. In some cases, threshold delivery can also be used to save on shipping costs.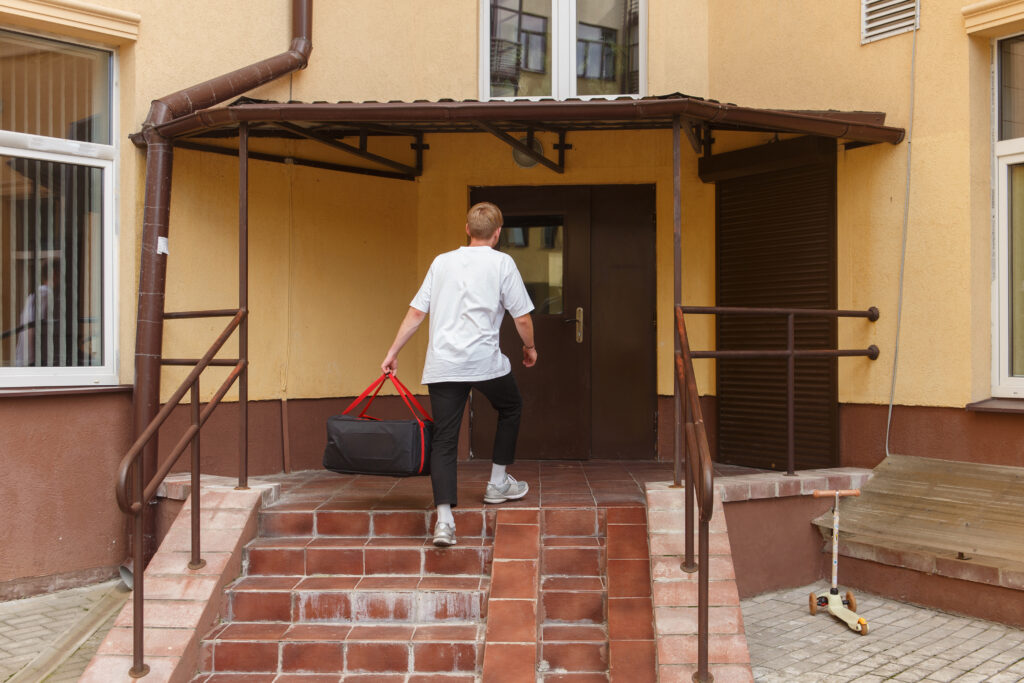 Threshold vs White Glove Delivery
Threshold delivery is a type of delivery method where the carrier will bring your item(s) into your home and place them in a dry, secure area. This could be your garage, porch, or even the first door of your address. The main benefit of threshold delivery is that it is typically less expensive than white glove delivery.
On the other hand, white glove delivery is a type of delivery service where the carrier will not only bring your item(s) into your home and place them in a dry, secure area, but they will also unpack the item(s), assemble them if necessary, and dispose of any packing materials. White glove delivery is a great option for those who do not have the time or ability to unpack and assemble their own items.
So, which type of delivery service is right for you? If you are looking for a less expensive option and you don't mind unpacking and assembling your own items, then threshold delivery may be the right choice for you. 
However, if you are looking for a complete delivery service that includes unpacking and assembly, then white glove delivery is the better option.
Threshold vs Standard Package Delivery
Threshold delivery is when the package is delivered inside the home, over the threshold of the door. Standard delivery is when the package is delivered to the doorstep or porch. 
The type of delivery you choose will depend on a few factors, such as the size and weight of the package, the value of the contents, and whether you will be home to receive the package.
Threshold delivery is generally more expensive than standard delivery, but it offers a few advantages. First, it can help to prevent theft since the package will be inside your home instead of on your porch. 
Second, it can help to protect your package from weather damage since it will be inside your home instead of outside. Finally, it can be more convenient, since you won't have to go to the door to get your package.
If you choose threshold delivery, make sure that you will be home to receive the package. The carrier may try to deliver the package multiple times, but if you're not there to receive it, they may eventually return the package to the sender.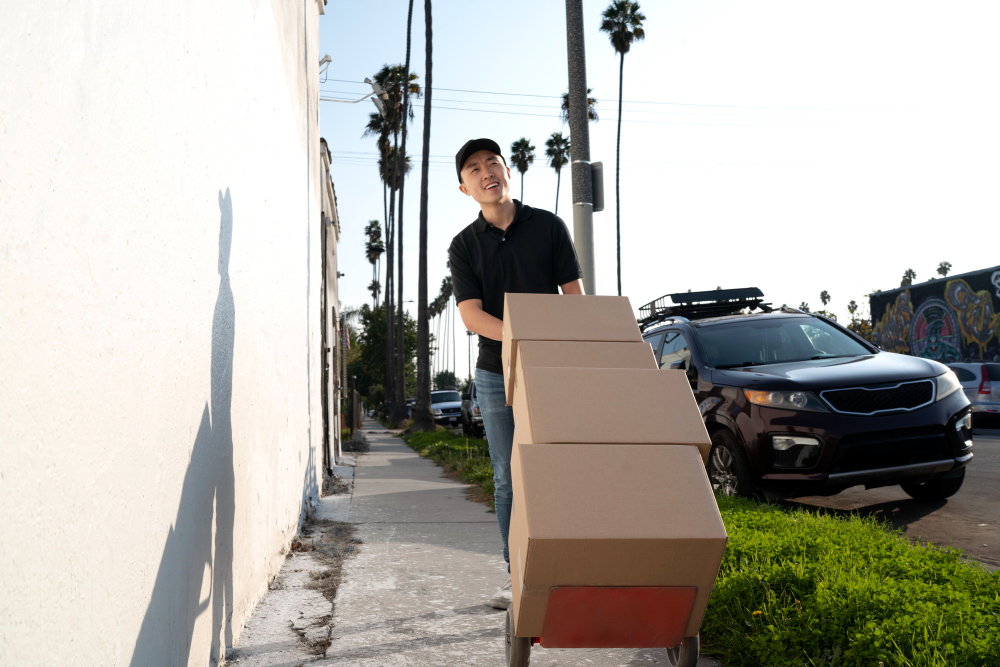 Things to consider when offering threshold delivery
Type of products 
When it comes to basic threshold delivery, it's important to consider the type of products being delivered. Products which are bulky and difficult to carry should have a higher threshold delivery rate than lighter products. 
If possible, try to measure each product so that you don't overcharge customers for items that weigh less. Additionally, if you offer a wide range of products on your website or store, think about whether some items may need additional assistance when delivering. 
For example, fragile items or electronics should receive extra care in order to avoid any damages while in transit. Threshold delivery can be an excellent way to satisfy customer needs while running a smooth and efficient business; but making sure you have the right setup is key.
Costs 
When considering offering threshold deliveries, it is important to remember the associated costs. Since this type of delivery services require extra labor and time to unload and place items in their specified locations, businesses should expect higher expenses for shipping fees. 
In some cases, particularly larger delivery services, freight companies may even require additional vehicles or equipment to complete the job. 
Additionally, if a customer requests for installation and setup of the items, it can increase labor costs as well as require special permissions or certifications from service providers. Being mindful of these expenses will help guarantee orders are fulfilled in a cost-effective manner while ensuring customer satisfaction.
Delivery area
When offering threshold deliveries, one of the most important considerations is the delivery area. The size of the area to be covered will influence what kind of delivery services you can use and how much it costs. 
In some cases, you may need to outsource your deliveries or expand the geographical reach of your own delivery team. It is important to assess the areas that will be serviced by any chosen provider in order to ensure customer satisfaction, no matter their location. 
Considerations should also be taken for local regulations and laws concerning deliveries in a particular region, taking into account both safety protocols and congestion when mapping out delivery routes. 
Taking all these factors into account will ultimately increase customer satisfaction with a successful and timely threshold delivery.
Service level
Threshold delivery is an important part of the customer experience, and it pays to ensure that one's service level meets customers' expectations. If one is considering offering threshold deliveries, there are a few things that should be kept in mind. 
Firstly, differentiating basic threshold versus full threshold delivery can have a major impact on customer satisfaction. While the basic threshold involves handing off packages to the customer at their doorstep, the full threshold includes carrying the package inside their home and unpacking it for them; this extra convenience will often be appreciated by customers.
Additionally, ensuring that one has the necessary resources and manpower to guarantee timely deliveries is essential if one wants to keep customers happy with the service they receive.
What Tools Or Tech Can Help Support Threshold Delivery For Your Business?
There are a few different tools and technologies that can help support threshold delivery for your business. Some of them are the following:
Photo Proofs –

  Photo proofs can help you to see where the package was delivered and whether or not it was delivered inside the threshold. 

Signature Proofs –

Signature proofs can help you to confirm that the package was delivered and that you received it.

Email Alerts –

  Email alerts can help you to stay up-to-date on the status of your delivery so you know when to expect it.

SMS Notifications –

 SMS notifications can also help you to stay up-to-date on the status of your delivery.
Manage your threshold deliveries with Detrack
The way parcels are delivered changed a lot over the years, and there are now more options than ever before. Threshold delivery is one of the newer options, and it offers a number of advantages over traditional door-to-door delivery. With threshold delivery, the package is protected from inclement weather and potential theft while providing an extra level of convenience for customers who are not able to be home when the package is delivered. 
Manage your last mile delivery visibility with Detrack. Create an account to try it today.