Thriving businesses that manufacture and deliver their products on a daily basis to customers often require several payment methods. While these customers may range from huge wholesale shops and restaurants to small retail shops and local stores, one thing is for sure, they all have different financial credit levels. In dealing with their varying creditworthiness, the manufacturing and distributing companies often offer payment terms COD.
The essence of the payment method COD is to avoid any risk of extending or carrying credit. So, customers that have poor credit history will be required to make total payments for their goods once it's delivered.
In this article, we'll take a look at all you need to know about the cash-on-delivery payment method, the benefit it brings to business, risks, and alternatives.
What is cash on delivery (COD)?
If you're one of those persons who often wonder what does cash on delivery mean, it is a type of business transaction where a customer is expected to make payment for their items when it's delivered. Otherwise known as COD, for short, cash on delivery meaning is a type of payment method that usually involves significant risk for the seller as there's always the possibility that the buyer may decide not to pay for the item.
On the other hand, this payment method benefits buyers or customers as they can check or assess the item personally before paying. Cash on delivery (COD) is also commonly referred to as collect on delivery because the choice of payment could be cash, electronic payment, or check. Some e-commerce businesses often offer the cash-on-delivery option when experiencing increased on demand delivery request.
How does cash on delivery work?
As a business owner or customer of an e-commerce store, it's understandable if you've asked the question, how does cash on delivery work? The answer is straightforward. When a customer makes an order from, say, an e-commerce store or a manufacturing company, they have the option to choose COD as their preferred method of payment.
Once the order arrives at the customer's location, the customer will make the payment owed to the logistics partner or delivery company working with the seller. After removing their charges, the logistics partner will then send the money to the supplier.
Using an e-commerce company as an example:
Place an order, select the COD option, and wait for the item to be delivered
Company prepares a delivery receipt and invoice
The company will outsource the item to a logistics partner
Delivery driver drops the package at your location
Pay with cash or card (if applicable).
How are the payment terms for COD different?
Different payment methods have their specified payment terms. PIA or payment in advance often requires the customer to make a down on total payment of the item or goods before it's delivered to them. For LOC (line of credit), manufacturers or sellers can allow a customer to make a purchase on credit and pay for it in installments over an agreed period of time. Similarly, the net payment term gives a customer a specific number of days (7, 10, 30, 60, 90, or as agreed) after the invoice was issued.
So, what does cod mean in payment terms? In cash on delivery, the amount the item costs must be paid on delivery otherwise the item cannot be given to the customer. As such, the payment timeframe for cash on delivery is significantly shorter than other types of payment like credit or net payment because there's no extended time for payment.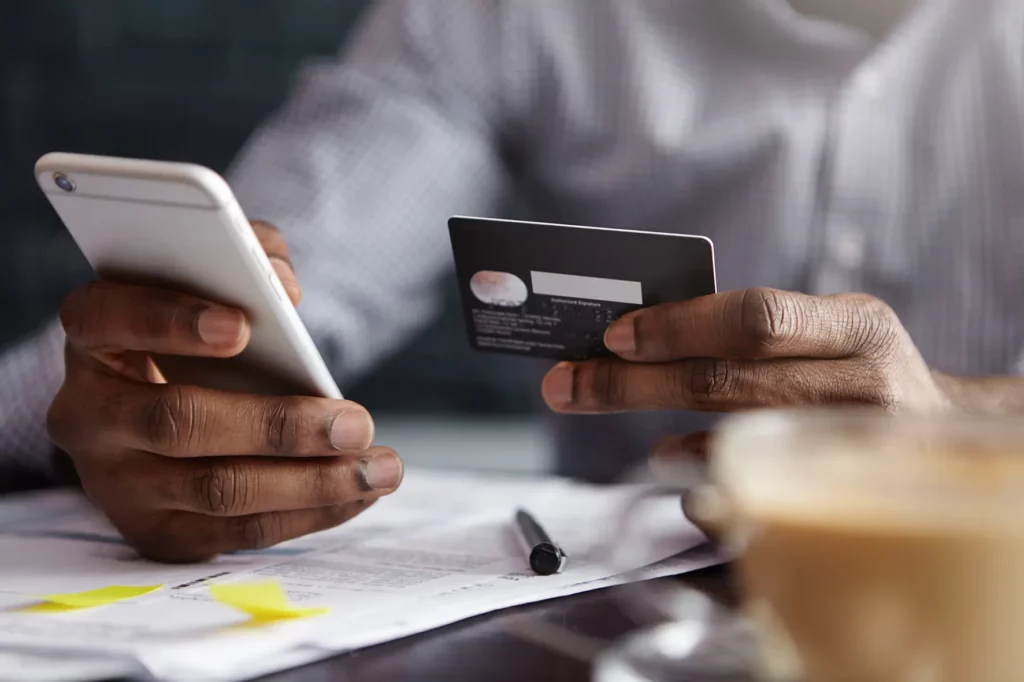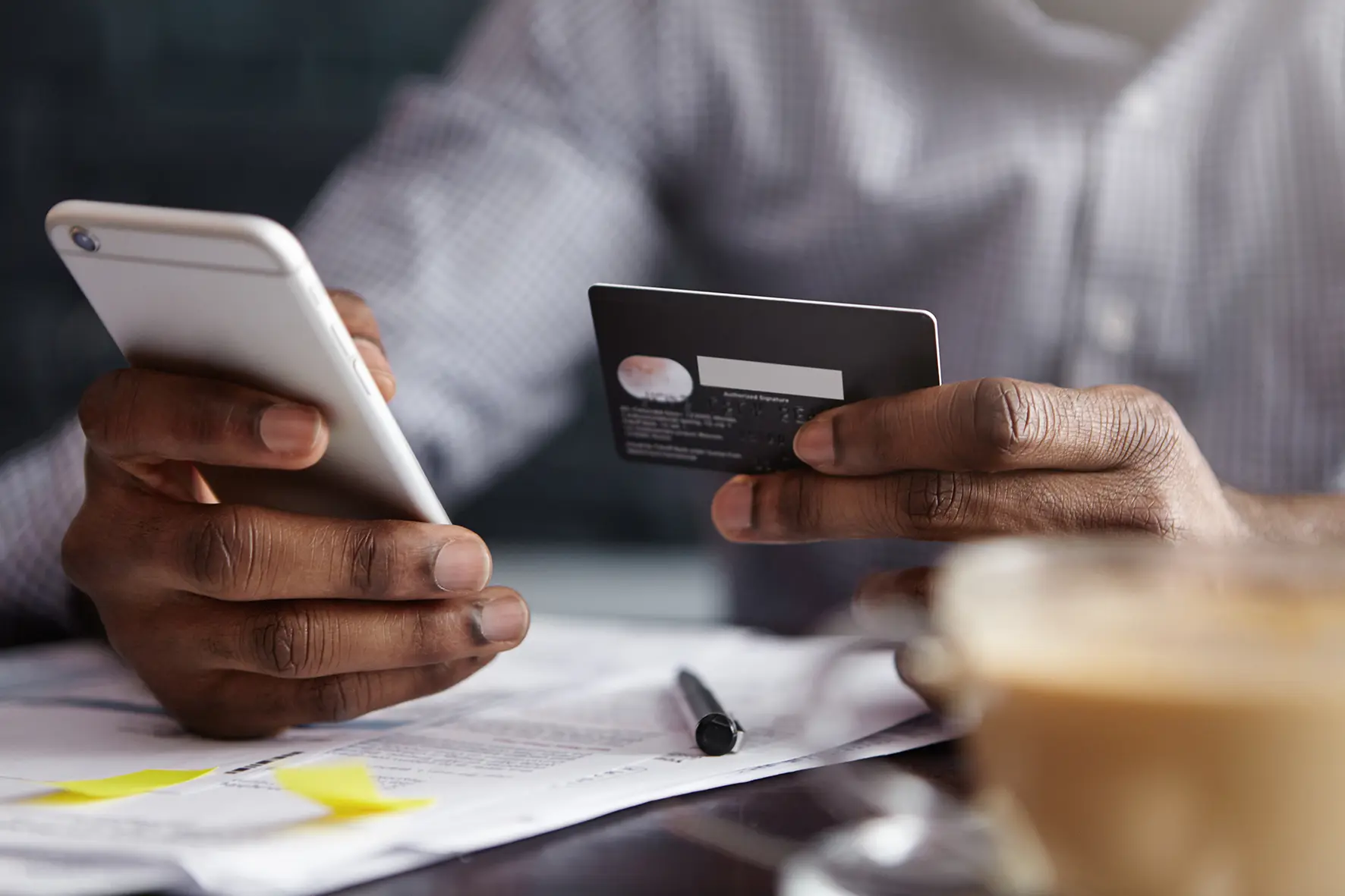 Business benefits of offering cash on delivery COD
While several payment methods are available to businesses today, most customers still prefer the cash-on-delivery option. According to Diary of Consumer Payment Choice, 25% of customers preferred to use cash on delivery when buying items. The increase in this payment method is due to its benefits to both parties involved.
Below are the business benefits of offering cash on delivery.
Increase customer trust
Despite the increasing advancement of technology in the financial payment industry, online scam is still a major issue that deters users from paying online. Also, some customers just prefer not to use their credit card online, for others, they either don't have a bank or are too old to operate such options. So, providing cash on delivery as an alternative will allow your customers to trust you better because they know they can track packages and not pay for it until they receive and access it.
Convenience for customers
One of the primary aims of a business is customer satisfaction. Cash-on-delivery saves customers from falling victim to online scams or the stress of failed transactions. It makes them feel comfortable doing business with you. When your customers are satisfied, they will keep on supporting and referring your business to others.
Increase reach and attract more customers
The hassle-free nature of cash-on-delivery transactions makes it a very popular choice among buyers. It can help your business reach areas that were once inaccessible majorly because most people in such areas are not accustomed to digital payment methods or still depend on cash for their everyday transactions. So by offering them cash-on-delivery as an option, they can make online purchases and own items they've always dreamt about.
Business risks of offering cash on delivery COD
While some businesses may consider offering cash-on-delivery payment terms as a way of managing customers, it is also essential to know that it comes with certain risks, especially seeing that customers benefit more from it. So, here are some business risks of offering COD.
Losses
One of the significant risks involved with cash-on-delivery is that it leaves businesses open to losses. When buyers place a cash-on-delivery order for goods or items, they usually have the option to accept or reject the package upon delivery and, sometimes, after inspection. In instances where items are rejected, it's referred to as return-to-origins (RTOs), and the business bears the losses.
Anytime there's a case of RTO, extra costs are incurred. Some of these costs are high chances of damaged items, return logistics, operating cost of processing such orders, and packaging, repackaging, and quality checks.
Delayed payments and extra cost
Cash-on-delivery causes delayed payment and is expensive to maintain. Most times, when buyers or customers order items, they're usually not available at their location to receive the item and make payment. In such cases, the logistics partner might be forced to make multiple delivery trips, resulting in extra costs billed to the business. The extra cost is often incurred from fuel and time wasting. Likewise, an absent customer won't be able to make their payment immediately, resulting in delay.
Cash management issues
Most e-commerce businesses use multiple logistics partners to ensure their deliveries are faster and without any issues. As such, when using the cash-on-delivery option, they tie up with their logistics partner and pay extra for them to handle the cash. The extra fees add up to more expenses for the business, making this option a less preferred choice.
Additionally, collecting the cash from your logistics partners and reconciling it with delivery notes is a stressful task and often causes cash management issues, especially when there's a high volume of COD payments.
Paper-based
Using cash-on-delivery creates a lot of manual accounting work. Your Delivery partner will have to monitor and keep track of all cash and checks collected before handing them over to the seller's accounting team to manually process and record the payment to each customer's account. This process is often paper-based and affects the business's cash flow.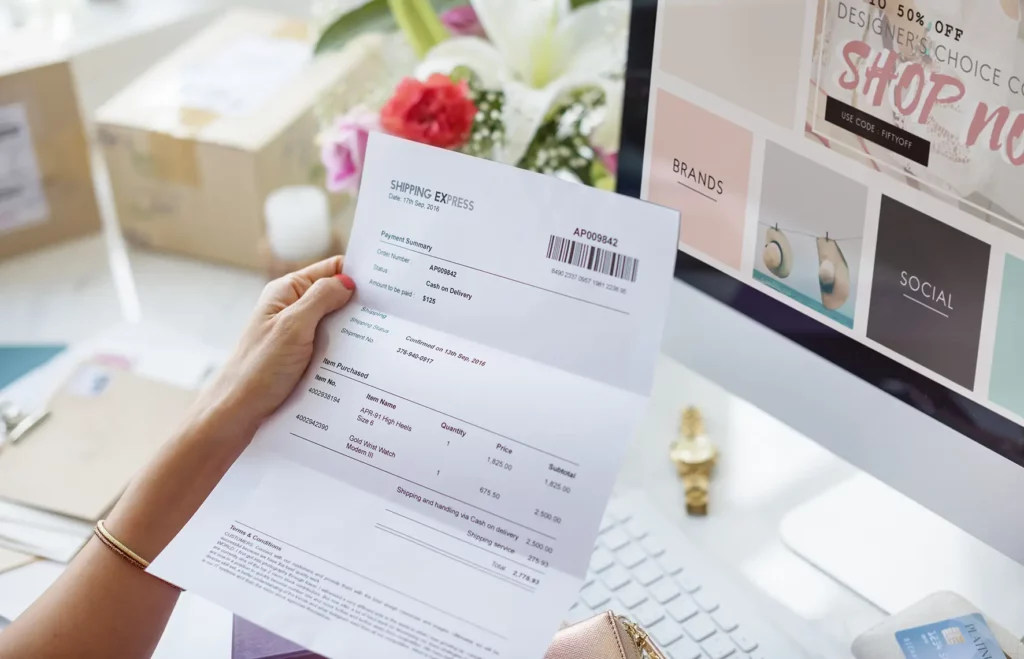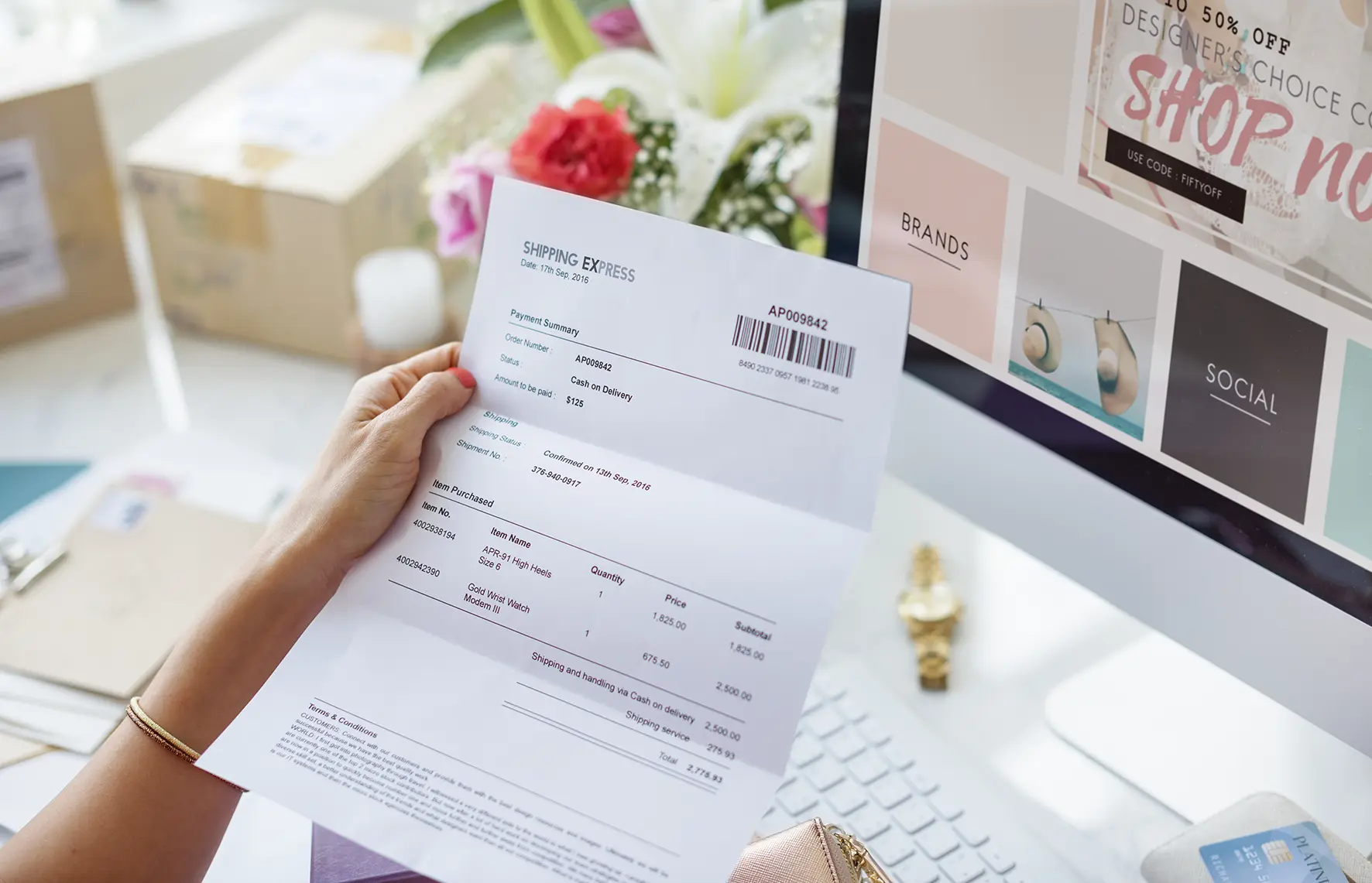 Cash on delivery and invoicing
While it may look like cash on delivery skips some parts of the sales process, it is not the case. So, regardless of the cash-on-delivery option, businesses need to issue invoices once an order has been made. It is part of each transaction's legal process and ensures records are correctly kept. Invoices can be made to specifically indicate the cash-on-delivery payment term, giving the customer enough time to get the funds and receive the item.
What are the alternatives to traditional COD?
While cash-on-delivery helps businesses reach more customers and increase their trust in the existing ones, the risk still outweighs the benefits, especially when they're other alternatives to traditional COD. Below are some examples.
Credit
This is one of the most common alternatives to traditional cash-on-delivery. In the credit option, customers can order items without being required to pay for up to 30 days (depending on the agreed timeframe). However, for this method to work effectively, businesses need to use automated accounts to receive the payment to reduce the workload involved in the collection.
Cash in advance
Asking customers to make payments when ordering an item is always a good option. While it removes the potential challenges of the COD payment method, it shifts the roam to the customer. However, it could also reduce your customer base and retention.
Autopay
Providing customers with an autopay option is another alternative. The payment for items or goods ordered can be scheduled to happen anytime during the delivery process. So, by internally controlling the transaction, you can reduce the chances of any complications from your logistics partner.
Cash on Delivery is a breeze with Detrack
Detrack emerges as a pivotal tool for businesses seeking to elevate their Cash-on-Delivery (COD) operations. By offering real-time visibility, efficient route planning, electronic proof of delivery, enhanced customer communication, and data-driven insights, Detrack empowers companies to streamline their COD processes, reduce costs, and enhance customer satisfaction.
In a rapidly evolving e-commerce landscape, where the customer experience is paramount, Detrack provides the means to excel, ensuring that COD transactions become a seamless and efficient aspect of your business operations.
Try Detrack to implement our top-notch delivery management software that'll take your business to the next level.