Back again
Detrack's previous IoT Asia experience was off the charts. So, when they invited our COO & Co-Founder, Fanny See, to give a talk and be part of a panel discussion for the 2020 edition, accepting the invite was always going to be an easy decision.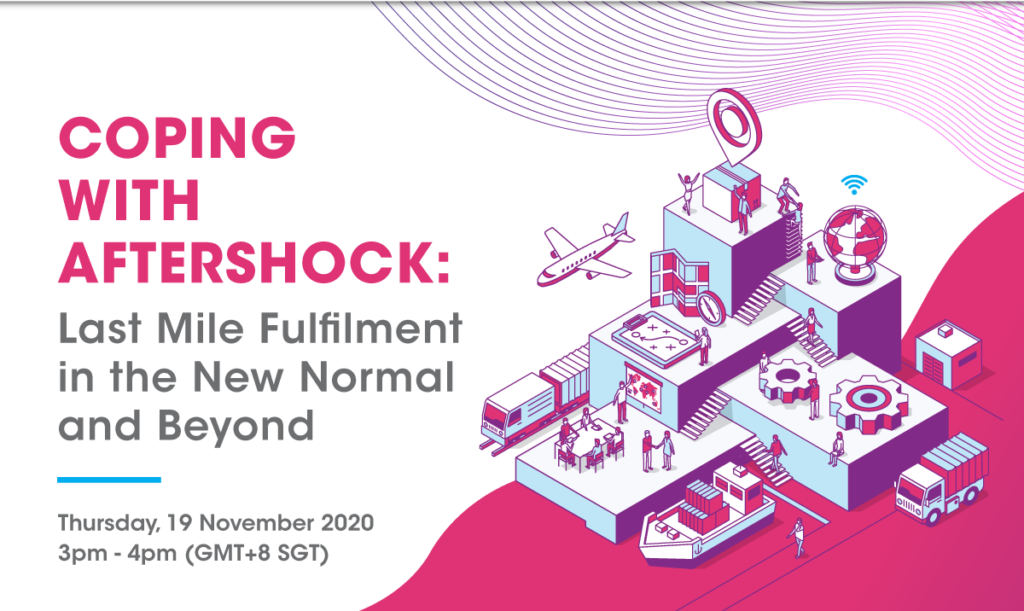 Going virtual
Like everything else crowd-related, conventions and other large events have gone virtual as safe distancing measures were universally implemented due to COVID-19. So, instead of holding a single gigantic event, the IoT Asia+ Connect Series was created.
IoT Asia+ Connect Series is a web engagement series that aims to address today's problem statements in and post-pandemic. Participants can connect, converge, and collaborate with industry practitioners, thought leaders and the IoT community at large to drive innovative solutions to real-world business transformation.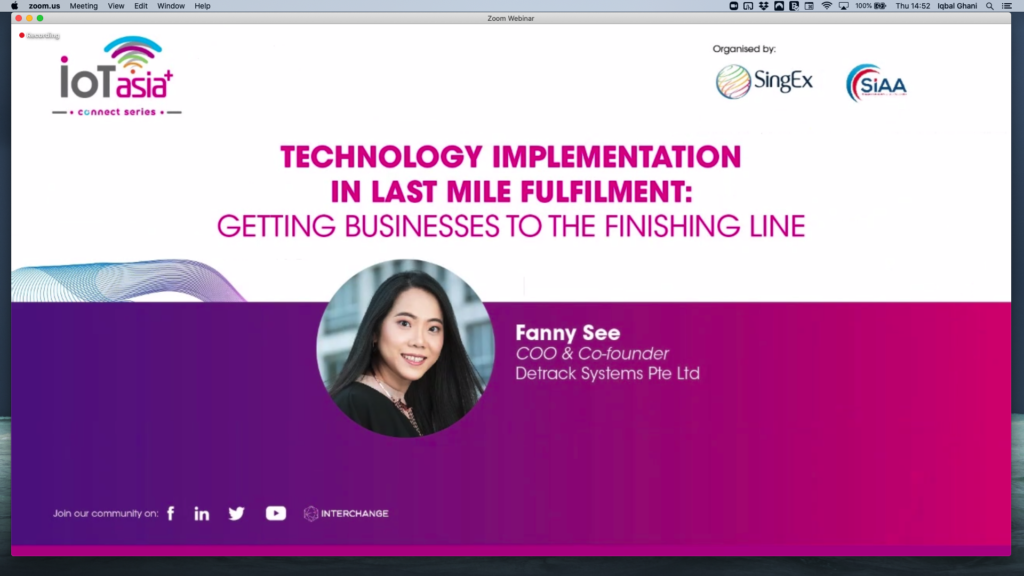 Getting businesses to the finishing line
"There's this immediate race against time to scale up last mile operations and the need to meet rising customer expectations, one of which is – safe delivery."
Fanny started her talk by sharing some of the challenges retailers are facing during COVID-19 and how some are unfamiliar with handling last mile deliveries.
She mentioned how retailers usually have their own fleet and are well-equipped to handle the first mile. However, as these retailers grow their presence online due to COVID-19, a large number of companies are not as well-equipped to handle B2C home deliveries.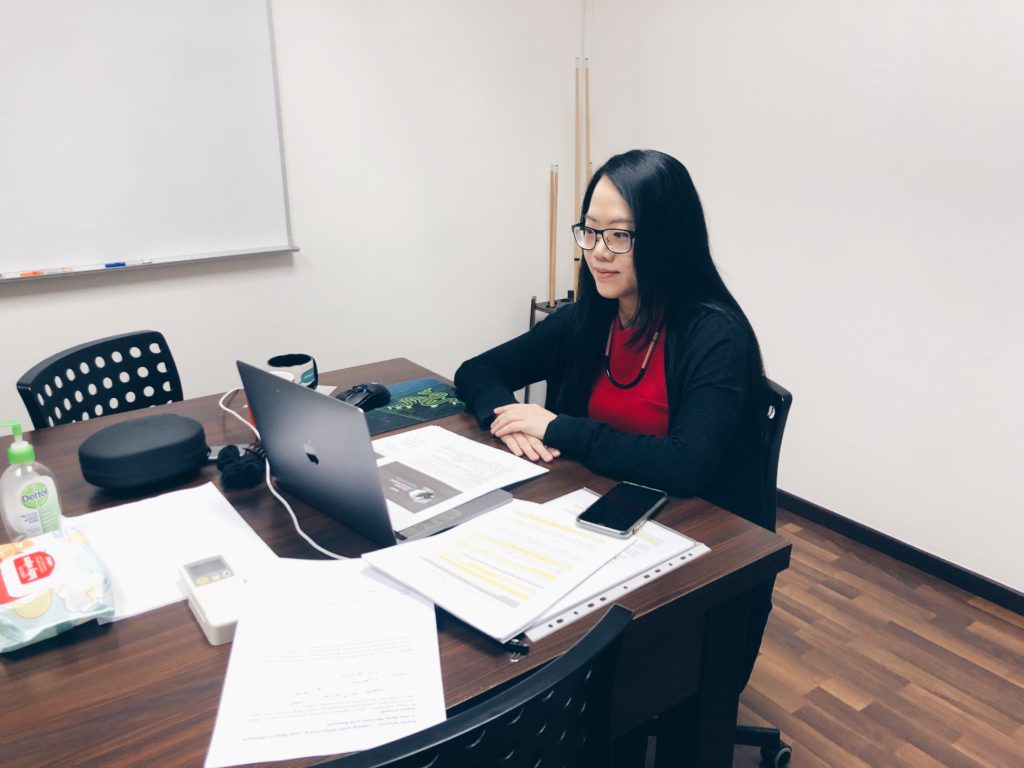 Detrack's COO and Co-Founder also shared with viewers several case studies as she discussed why companies need to implement technology to their last mile delivery process.
"Within 2 weeks, they were able to gain full control over their last mile by using both ElasticRoute to plan and optimize the routes for their drivers. And also using Detrack's E-POD system to manage the last mile deliveries."
Fanny passionately revealed how 3PLs – who are usually handling majority of last mile deliveries – now find themselves a tremendous business opportunity. However, they lack the ability to cope with such an immense increase in volume and many are having a huge strain on their current infrastructure.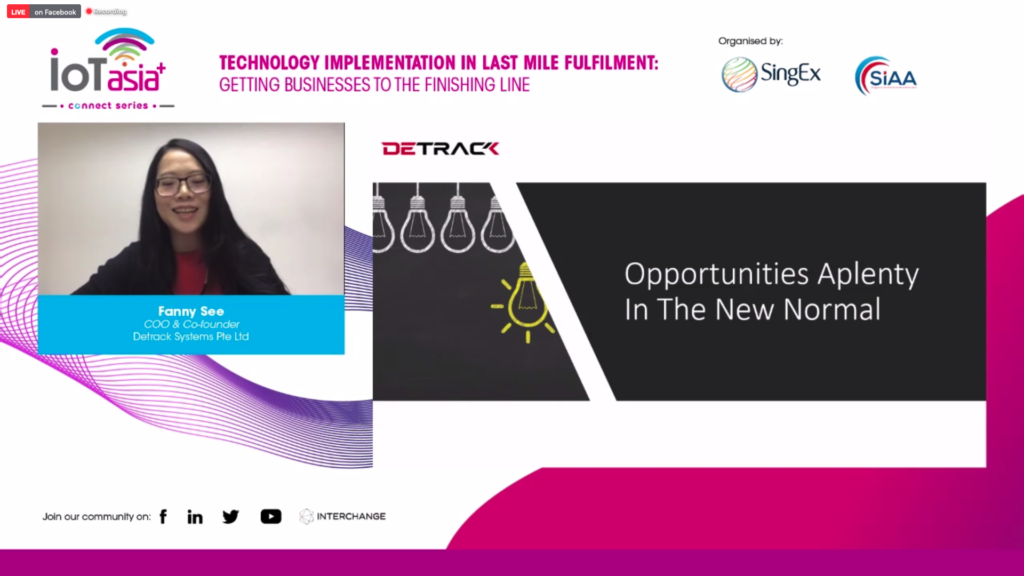 Remote signatures
Fanny touched upon the general concern of Coronavirus spreading through deliveries, and worryingly revealed how, to many vendors, the idea of contactless delivery is to put the parcel at the doorstep and just leave it there.
"Instead of drivers offering their phones for recipients to sign, the recipients themselves are able to sign from his or her own phone."
To end her talk, Fanny detailed how Detrack came up with contactless delivery features that included remote signatures, during the uncertain COVID-19 period.
You can check out Fanny's complete IoT Asia+ Connect Series talk here.
Discussing Costs vs Value of Technology Investment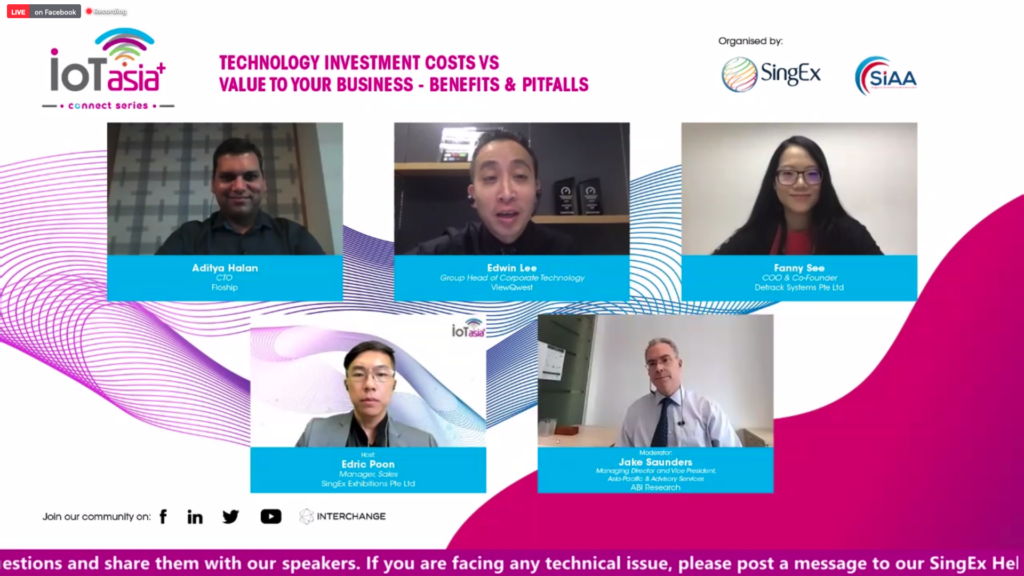 Fanny then joined her fellow esteemed panellists right after as they discussed the state of last mile fulfilment in the new normal and beyond.
The panel discussion included various interesting questions like which sectors have been substantially impacted by COVID, and which sectors have been able to hold their own or even be boosted by the pandemic.
Check out the full panel discussion here.

What a virtual experience
Our experience at IoT Asia this year couldn't be more different from the innovation-filled surrounding of last year's event. But taking part in the IoT Asia+ Connect Series have been such an insightful ordeal for all of us.
Great job, IoT Asia! Virtual or physical, we can't wait till the next one.

Find out more
If you liked what was discussed during the panel, contact us today to find out how Detrack can help your business cope with the pandemic by implementing contactless deliveries including remote signatures.