Detrack's excellent relationship with SP Jain School of Global Management have been going strong year by year.
From our involvement with their renowned Global Immersion Project, to our COO, Fanny, being a panellist at the Annual Supply Chain Management Conclave hosted by the school in the past, we have always enjoyed being a part of events and projects organized by SP Jain.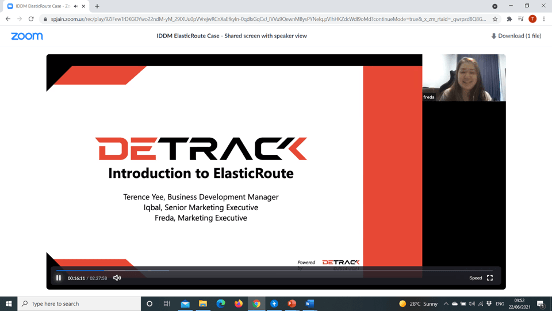 ElasticRoute Case Study
So, when Associate Professor and Area Head of Marketing, Dr. Tristan Chong, approached us to introduce our route planning solution, ElasticRoute, to a class of MBA students, we were extremely honored and instantly accepted the invitation.
Thanks to a previous group of students who worked on ElasticRoute for their Global Immersion Project, our route planning solution was turned into a case study to be used as the basis for class discussion. How cool is that?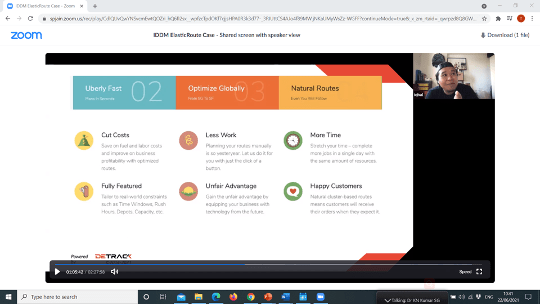 Virtual lecture with SP Jain
To be honest, the three of us (Terence, Freda, and myself), were quite nervous as we got ready to start the virtual presentation. We have all been in lectures before, but never on the lecturer side of the room.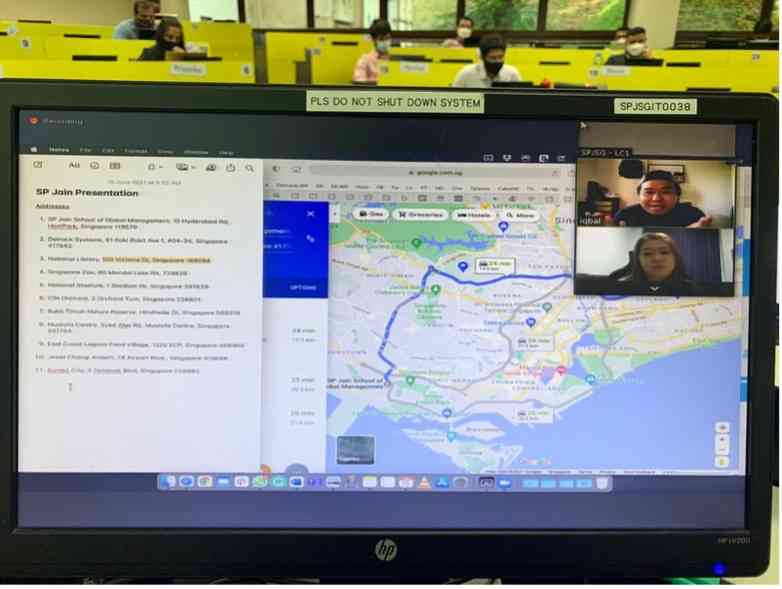 As the students settled down, we started off by elaborating how tedious and time consuming it was to manually plan delivery routes. We showed the class an example of how long it took to manually plan only 10 delivery stops on Google Maps – a method still widely used in many delivery companies.
The downside? Google Maps only allowed you to input a maximum of 10 addresses at a time. What happens when you have to plan routes for more than 10 deliveries? For companies that handle hundreds – or even thousands – of deliveries a day, the need for a robust yet reliable route planning solution becomes crucial.
And this is where ElasticRoute swoops in to save the day.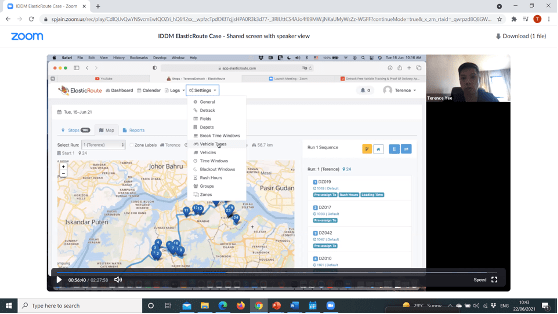 As the students from SP Jain began to comprehend the very real problems of last mile logistics, we began showing them how exactly ElasticRoute can help solve the issue of route planning.
Terence was in the zone as he wowed the class by taking them on a tour of the entire ElasticRoute solution. From uploading addresses on the dashboard, to optimizing the different stops, we also showed the students all the unique and vital features ElasticRoute had to offer.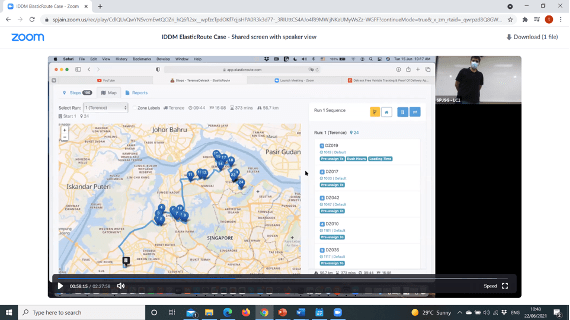 Question time!
After a comprehensive introduction of ElasticRoute, students took turns to fire off various questions. Along with the many route planning enquires, we discussed with the class a multitude of topics which also included our marketing strategy!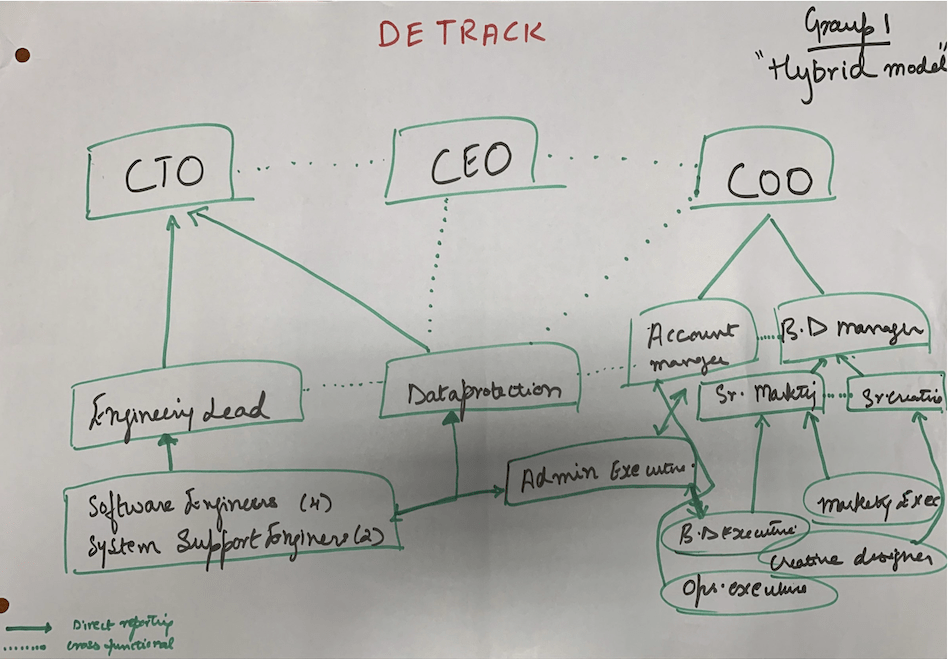 It was such an interesting occasion (every SP Jain experience we had have been amazing!), and an absolute honor to be invited by Dr. Tristan to kickstart the ElasticRoute case study for the students.
Thank you once again to the students and everyone else involved in the virtual lecture. We're all secretly hoping for an encore (this time, in person!).

Hit us up
Interested to see how you can use ElasticRoute along with Detrack to plan your most optimized routes and make your entire last mile delivery process a breeze? Contact us today – we may even include a free virtual lecture 🙂