In 2017, according to data from the CIA Factbook, the United States trucking industry generated a whopping $700+ billion, which was more than the GDP of 150 countries. If the trucking industry were a nation, it would've finished in the 33rd spot of the worldwide GDP ranking. From these statistics, the United States literally moves on trucks.
As part of the exponential increase in the trucking industry, several truck drivers are looking to achieve their dreams of owning an independent truck business as an owner-operator. Getting started on this path can often be overwhelming and tasking. As such, in this article, we've covered all the necessary things you need to know and curated a comprehensive owner operator startup checklist to help you start a career in trucking.
Setting The Stage For Success
While making preparations to enter the trucking industry, it is essential to set the stage for your imminent success by understanding what the owner-operator role entails, why you need a comprehensive checklist, and how to deliver your goods.
Understanding the Owner-Operator Role
An owner-operator is a truck driver that owns a personal truck and delivers cargo or packages for several client firms. They're responsible for route planning, loading, and unloading cargo, and ensuring that all packages are delivered as scheduled in the best possible condition. It is essential to know that as an owner-operator, you'll be paid as a business owner rather than an employee. 
You can lease your truck and equipment as an owner-operator to earn more. While most owner-operators drive a single rig, having several trucks and employing a few extra drivers is common.
Owner-operators are expected to be competent commercial drivers and will be responsible for maintaining their vehicles by performing repairs when necessary. An essential element of this role is effective communication with clients to avoid conflicts or miscommunications. So, it's essential to always notify clients about any delay or damage to their cargo. The on-time delivery of packages in proper condition determines success in this role.
Some requirements for this role are;
A valid driver's license
Previous experience in driving large delivery trucks or vehicles
Proper understanding of road safety rules and regulations
Proficient knowledge of road navigation systems and MS Office
Familiar with working long hours
Exceptional time-management and organizational skills
Ability to solve critical problems
Strong coordination and communication skills
The Power of Preparation
When delving into something new, you need a checklist to remind you of all the things you need to do as part of your preparation and the essential points that need to be considered. The same goes for becoming an owner-operator.
As an owner-operator, there are several risks and benefits involved. However, if you have a checklist from the start, you'll be able to control the risk and position yourself to become your own boss and earn as much as you'd like. The owner-operator checklist essentially contains all you need to do as a startup before you can start delivering customers' goods.
Delivering the Goods
This is an essential aspect of being a delivery driver. Once you've ticked all the boxes on the checklist, the next step is to start delivering customers' packages and goods. However, it is vital to make appropriate plans on how to deliver customers' packages or make the process easier and more convenient for both parties.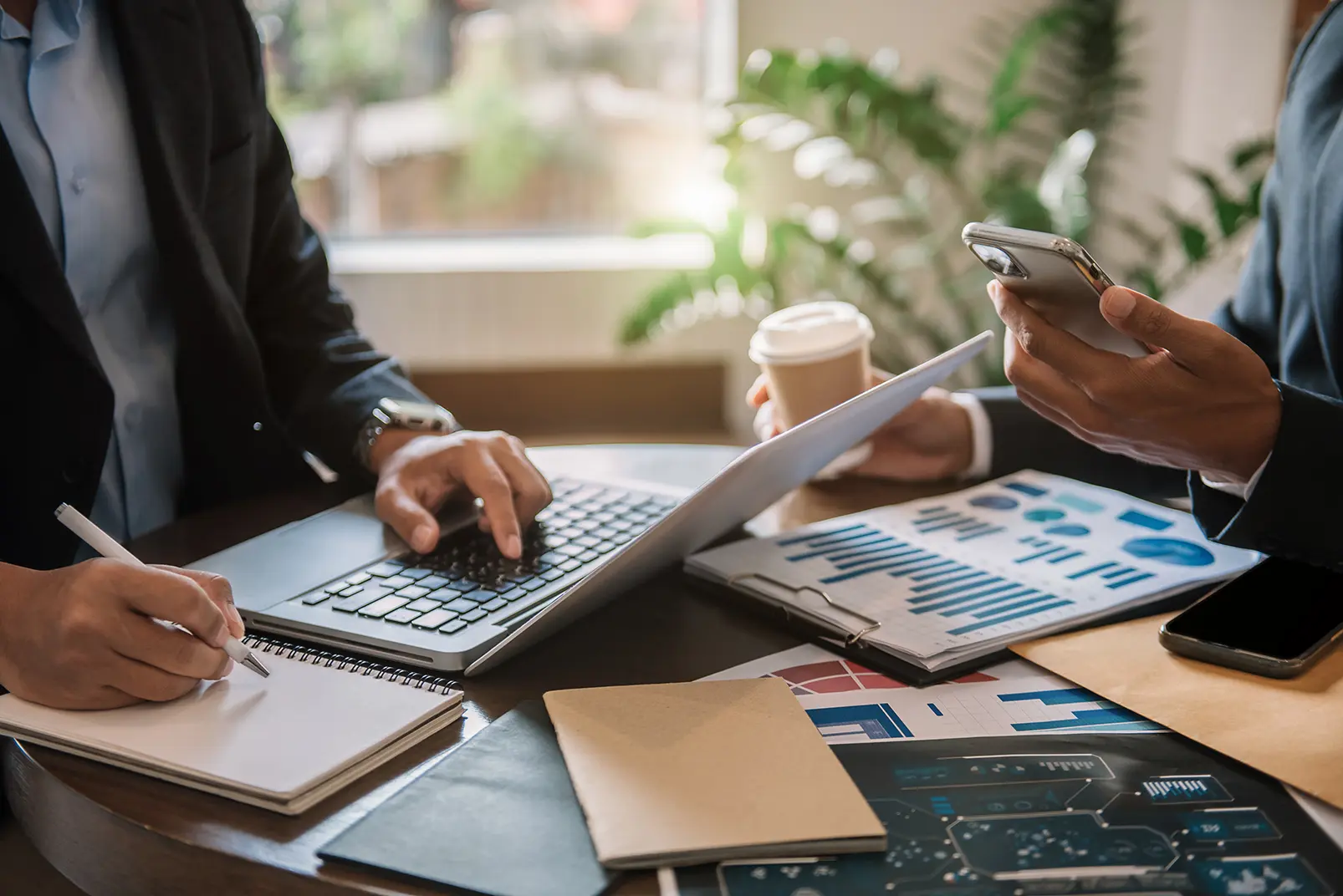 Planning For Prosperity: What To Do Before Starting Your Own Startup
While preparing to own a startup, there are essential factors that you need to pay close attention to and consider. Every business, regardless of its type, needs proper planning to succeed. You need to identify the opportunity and competition in your market, then plan accordingly.
Market Mapping
One essential step you need to take before owning a startup is market mapping. It's a technique used to learn and understand how different customers see a specific product, service, or brand. Market mapping involves identifying and researching your competitors and their services/products.
The purpose is to understand your competitor's behavior and approach and spot an opportunity in the market. In the trucking business, you can use market mapping to identify which trucking company or business serves most of your target area. With the information gathered, you'll know who your competition will be and the services you can offer with a higher success rate.
Blueprint for Business: Crafting a Winning Plan
Once you have finished mapping the market, the next thing is to craft a winning plan. Think of the plan as a roadmap for running your trucking business. It will include all your business goals, how to achieve them, and how long it'll take.
At a high level, the plan should outline how you intend to run the business. Add KPIs as a crucial step in tracking your progress toward the goals and how much money you will make.
Legal Matters: Obtaining Licenses and Permits
It is essential to obtain all the necessary licenses and permits needed to run your business. Each state, country, and local government has varying license and permit policies. So, while obtaining them, ensure you know your startup's legal requirements so you'll follow the law.
For instance, to be qualified to drive as an owner-operator, you must obtain a Commercial Driver's License (CDL). To get a Commercial Driver's License, you must attend a CDL program that takes around 3-6 weeks. After passing the knowledge exam and skills test, you'll be provided with the necessary documentation and on your way to acquiring your CDL.
However, check the requirement of your state's CDL to see if there are any different conditions you need to meet.
Financing Your Future: Securing Funding
You can fund the future of your trucking business by securing funding. It will help kick off the ground when you cannot find the necessary capital you need.
You can source funds by applying for a trucking business loan. It provides you with the money needed to buy a fleet of trucks or a single commercial truck. This type of loan is available to both owner-operators and owners of a small trucking business with a team of drivers.
A commercial truck loan is another option. It enables you to purchase a truck or a used vehicle. An added advantage of this type of loan is that it also acts as an equipment loan that uses the truck you're purchasing as collateral for the loan. The truck will secure the loan, reducing the interest rate, especially when you have a good credit score.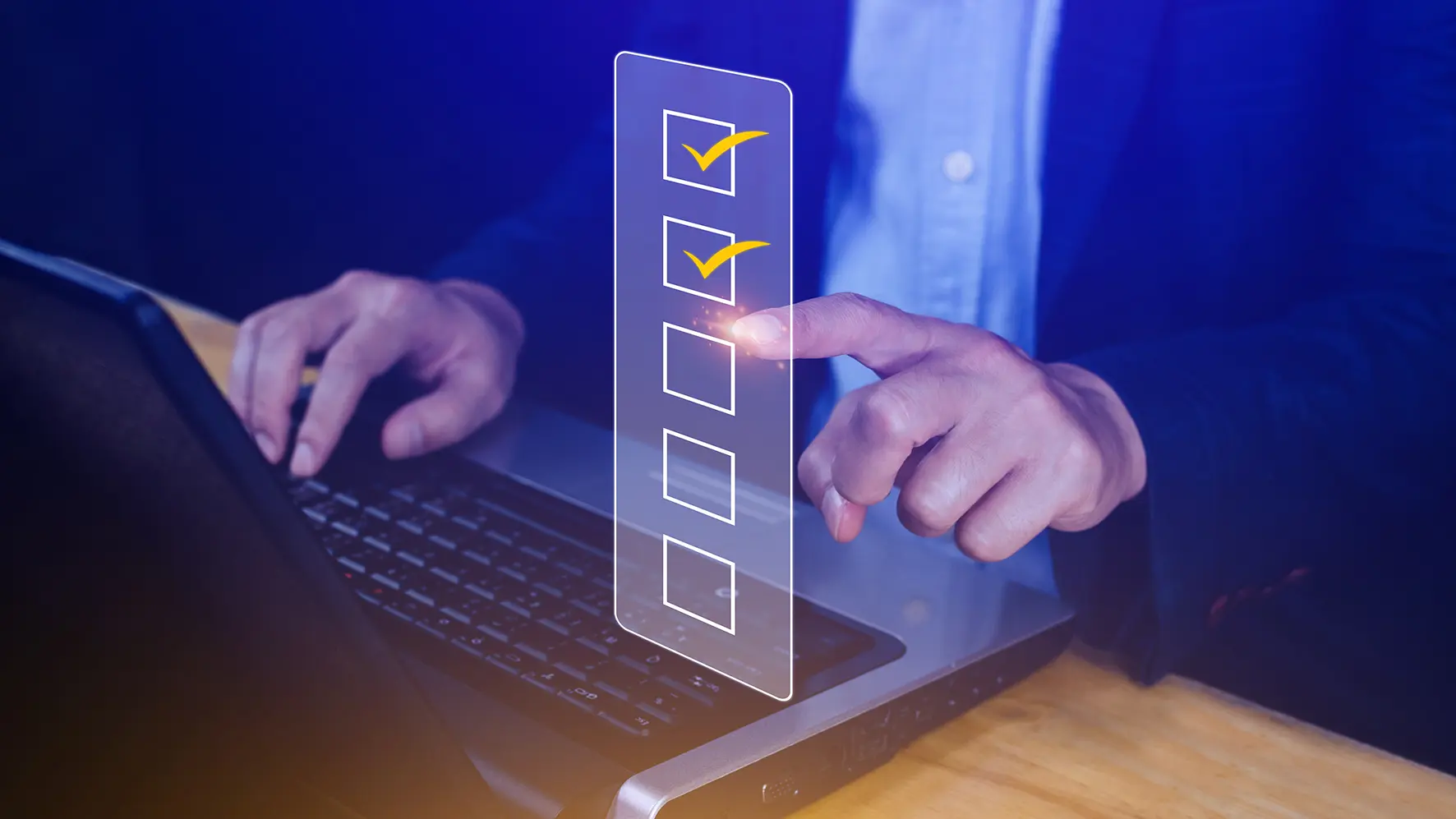 The Checklist: How To Get Started
Before Starting your trucking business, you need to know all the essential things to keep in mind, the details of an owner-operator startup checklist, what step comes first, and how to plan for them all. Explained below are the necessary steps you need to check on your way to becoming an owner-operator in the trucking industry.
Market Research: Navigating the Delivery Landscape
When getting started, the first thing on the checklist is market research. Like market mapping, market research involves identifying your customers — who they are, where they are, and how to reach them. To properly navigate the delivery landscape, you need to analyze the competition and market statistics. In 2021, the global trucking industry was valued at $2.06 trillion. By the end of 2031, it is expected to reach $3.43 trillion, advancing at a compound annual growth rate of 5.2%.
After studying your competition and the market, the next step is to craft your unique selling proposition accordingly (USP). Also known as a unique selling point, your USP makes your business different, better, and stand out from your competitors. It gives your potential customers the perception that they should patronize you rather than your competitors.
Crafting your USP can improve the overall strategy of your business. Your USP can include propositions like fast and safe delivery, full customer support, and reliable service.
The Business Plan: Charting Your Course
Having a functional business plan is essential in keeping your owner-operator trucking business running. Consider the plan as a summary or snapshot of your vision. It outlines your growth plan for the next five or more years. Before hitting the road, you need to craft a well-detailed business plan that will act as your roadmap and keep you on course as your target increases.
Your business plan should contain the services you want to provide, who you will hire, where to find customers, and how to market and promote the business. Make sure to set specific goals, KPIs, and growth plans. Outline your business cost, expenses, and profits.
For instance, starting your own trucking business requires you to understand upfront expenses like the cost of equipment and maintenance, and fuel costs. Understanding them will allow you to save accordingly. If you plan to own some extra trucks for leasing or hiring drivers to drive them, then your plan should include ways to run your business's back-office operations and how to make more profit.
Vehicle Selection: Making the Right Choice
It is impossible to be an owner-operator without a truck. As easy as it might sound, it's not as simple as you think. Your vehicle is the most crucial equipment of your business. Without it, you cannot do anything. So it is paramount that you make the right choice when selecting a vehicle. You must choose a truck that suits your purpose and will function effectively.
Here are a few things to keep in mind when selecting a vehicle.
Cost: As a small business owner, you cannot afford to spend heavily. Look at multiple sellers and compare prices, so you don't spend above your budget. Don't be scared to negotiate with sellers. Most sellers are willing to negotiate a little bit because they all want the best price. So, bargain with them to get the best possible price.
Capacity: You should know your preferred truck's capacity before searching for a truck. Stick to it. Your truck's capacity determines how much cargo or package you can carry.
Efficiency: Any vehicle you choose must be able to perform the desired task. Ensure you take a mechanic to look at the truck's efficiency before purchasing. There might be minor faults that can affect the truck's efficiency and your ability to deliver customer packages. Don't buy an inefficient vehicle.
Repair and Upkeep Costs: When purchasing a vehicle, keep in mind how much it will cost to maintain and repair it. Some vehicles cost more to repair due to the model or brand. It's best to go for one with a cheaper repair cost that can serve your needs.
Logistics and Operations Management: Delivering on Time
When you have the right tools at your disposal, it becomes easy to manage your logistics and operations, allowing you to deliver on time. Several tools can help you streamline your delivery process, solve logistics issues, increase operations, and boost productivity.
You can Try Detrack and implement proper delivery management software that makes your work easier. Detrack allows you to establish hundreds of delivery routes within seconds easily. It also helps you keep your customers updated on the estimated delivery time of their items to avoid delays.
With Detrack's tracking feature, you don't have to worry about your customer trust. Delight your customers by allowing them to track their deliveries at every step of the journey. Also, you can easily keep your operations going smoothly with Detrack's E-POD feature, which allows you to keep e-records of deliveries and collections made to have clear visibility.
Marketing and Customer Relations: Building Your Brand and Relationships
Marketing is essential in ensuring your owner-operator business's success. You can develop a brochure and create a regularly updated website to increase your marketing efforts. Your website can help you get more patronage from your existing customers — you can let them know when you're offering a discount for certain areas or depending on the weight of the package they're sending.
The owner-operator role is more than simply picking up packages and dropping them off. While that is probably the most vital aspect of the job, there's much more to the job. Customer relation is essential in building your brand. So, you should ensure you establish and maintain good relationships with customers. Maintaining good relationships and proper communication is vital to your business's success.
FAQ
When Is The Right Time To Launch Your Delivery Business?
With the current rise of the e-commerce industry, there has never been a more appropriate time to start your delivery business. According to NRF (National Retail Foundation), more people now prefer to buy items online, which increases the demand for delivery services. So, the best time to launch yours is now.
Wrapping It Up: A Recap of Your Checklist
Starting a delivery business as an owner-operator takes time and can be tasking due to the necessary steps and preparations that you need to take. However, following the ideal checklist can be an incredibly profitable and rewarding experience for those who delve into the business.
The first step involves setting the stage for your success. Here, you must understand your role as an owner-operator, the importance of preparation, and how to deliver the goods. Next, you need to make actual plans before starting the business. It is essential to carry out market mapping, write down a winning plan, obtain all necessary legal documents, and secure funding for the business.
The final stage is to follow the checklist. Once the business is ready to kick off, you need to do proper market research on the delivery landscape, then create a business plan that will act as your guide. Next, select a vehicle, and plan your logistics and operation with delivery management software like DeTrack. You can book a demo here if you'd like to see how it works.
Next, ensure a proper marketing approach and good customer relations. With all these in place, you can unleash your dreams as an owner-operator.