With Christmas and 2022 fast approaching, we have just the thing to get you in a holiday mood – the Detrack Dashboard that you have come to love is getting a brand-new look.
Exciting newly updated designs will improve your daily Detrack experience and allow you to work on your dashboard more seamlessly than ever – so you can get the job done smoother, and faster.
Supersized Filter Bar


Your favorite dynamic summary feature just got an upgrade. The filter bar at the top of your page now includes more fields like On Hold, Return, and Assigned, for you to view and organize your jobs for the day.
See how many jobs in the day are on hold or scheduled for return, all in one quick look.

Detailed Calendar View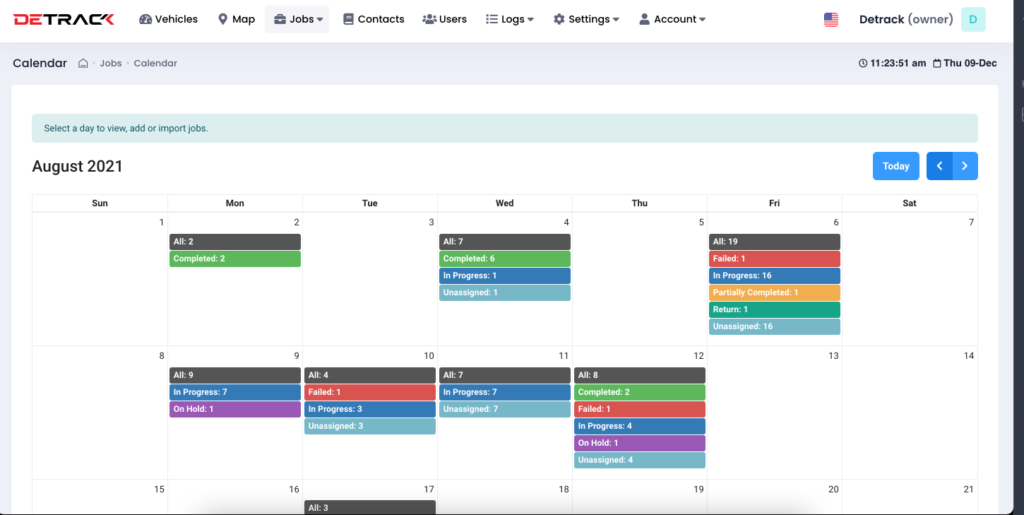 With the introduction of more filter fields to view and organize jobs, your calendar is now filled with various color-coded tabs so you can conveniently view the statuses of all your jobs at a glance.
View how many jobs are unassigned or in progress for today, tomorrow, or for the entire month.

Quick View Reports

Quickly view and retrieve your all your data on the all-new Reports page. All reports are neatly arranged in different tabs, so you don't have to endlessly scroll down to view the various reports.
Check out the Daily Summary, Distance Traveled, and Cash on Delivery (COD) reports, all conveniently condensed for your viewing pleasure.

Facelift for your favorite features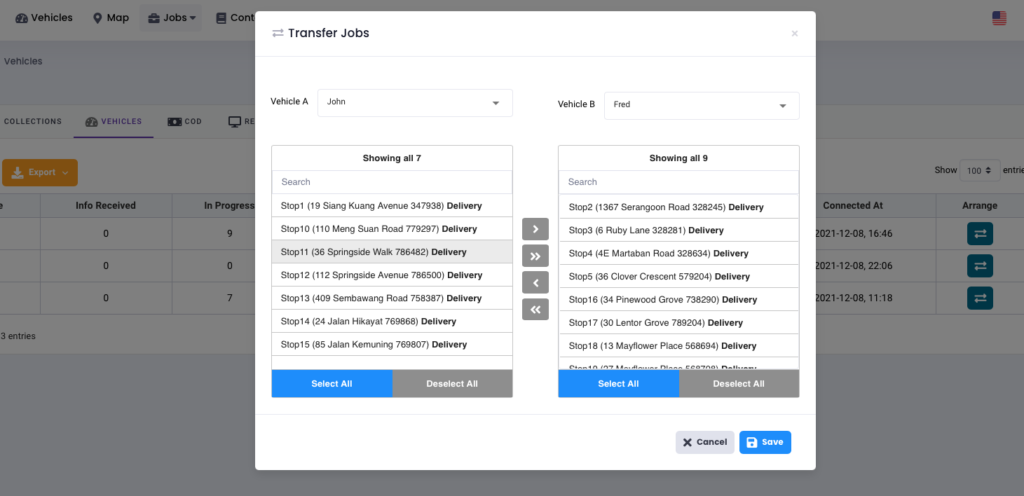 The updated Transfer Jobs feature allows you to shift all jobs from one driver to another with a single click.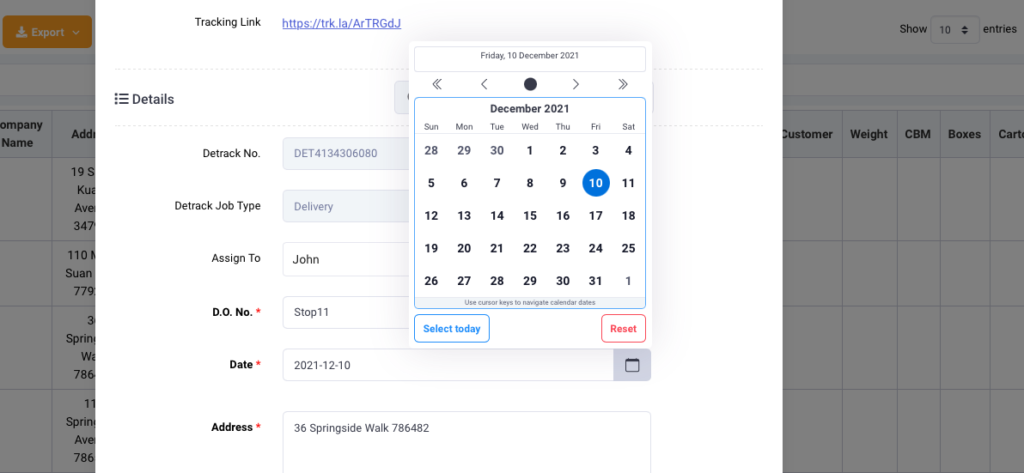 On the refreshed Add Jobs form, simply click the new Calendar icon to select the date for new jobs or change a date for a current delivery or collection.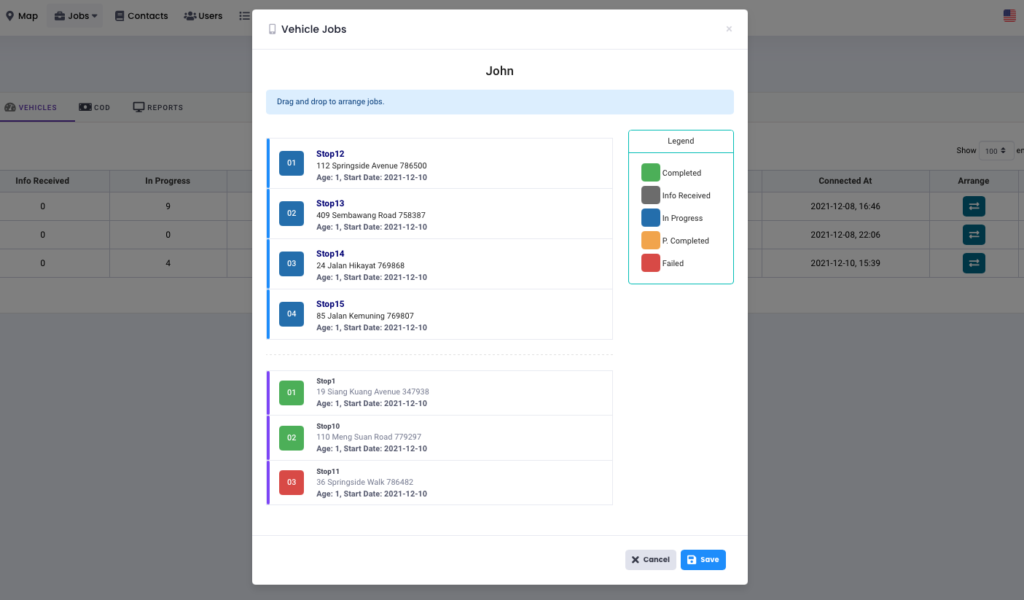 Simply drag and drop the jobs to rearrange your driver's deliveries or collections for the day. The bright color codes will let you see each job status clearly to help you make the necessary arrangement confidently.

Try the updated Detrack Dashboard today
Excited yet? The updated design of the dashboard is guaranteed to enhance all your favorite Detrack features. So, log into your account now to experience the upgrade.