Hi there,
Thank you for making 2015 a wonderful year for Detrack!
It has been a very fruitful year as we won the support of businesses from more than 30 countries, bagged 2 prestigious awards, completed more than 1.9 million jobs, captured more than 6.5 million proofs and tracked more than 105 million vehicle locations.
As this spectacular year comes to a close, we would like to greet you with our final app release for 2015.
Here's what's NEW in the latest Detrack App Version 2.0.14 (Android)
• Now available in Bahasa Melayu and Bahasa Indonesia
• Easy select recipient's role / relationship from dropdown menu at signing screen
• Launch Demo Mode from top bar menu
• Scan To Check items (activated from items' screen when Serial# has been input under SKU of item)
• Review mode label added
• Option to force resubmit jobs
• Collections are now highlighted
Moving into 2016, we are going to rile things up in the logistics scene and have even more fun!
In 2016 Q1
We have the beta launch of the first full last mile automation solution where, with a single click you can auto optimize, schedule and assign your jobs to your drivers and then voila – it's hands off time!
Have a cuppa while your fleet sends back real-time notifications and electronic proof of deliveries to you and your customers.
Translation of our mobile app into Spanish, Dutch, French and Chinese is hot in the oven and development is well under way for more new features that you have requested for.
It is going to be a great 2016 and we look forward to your continued support!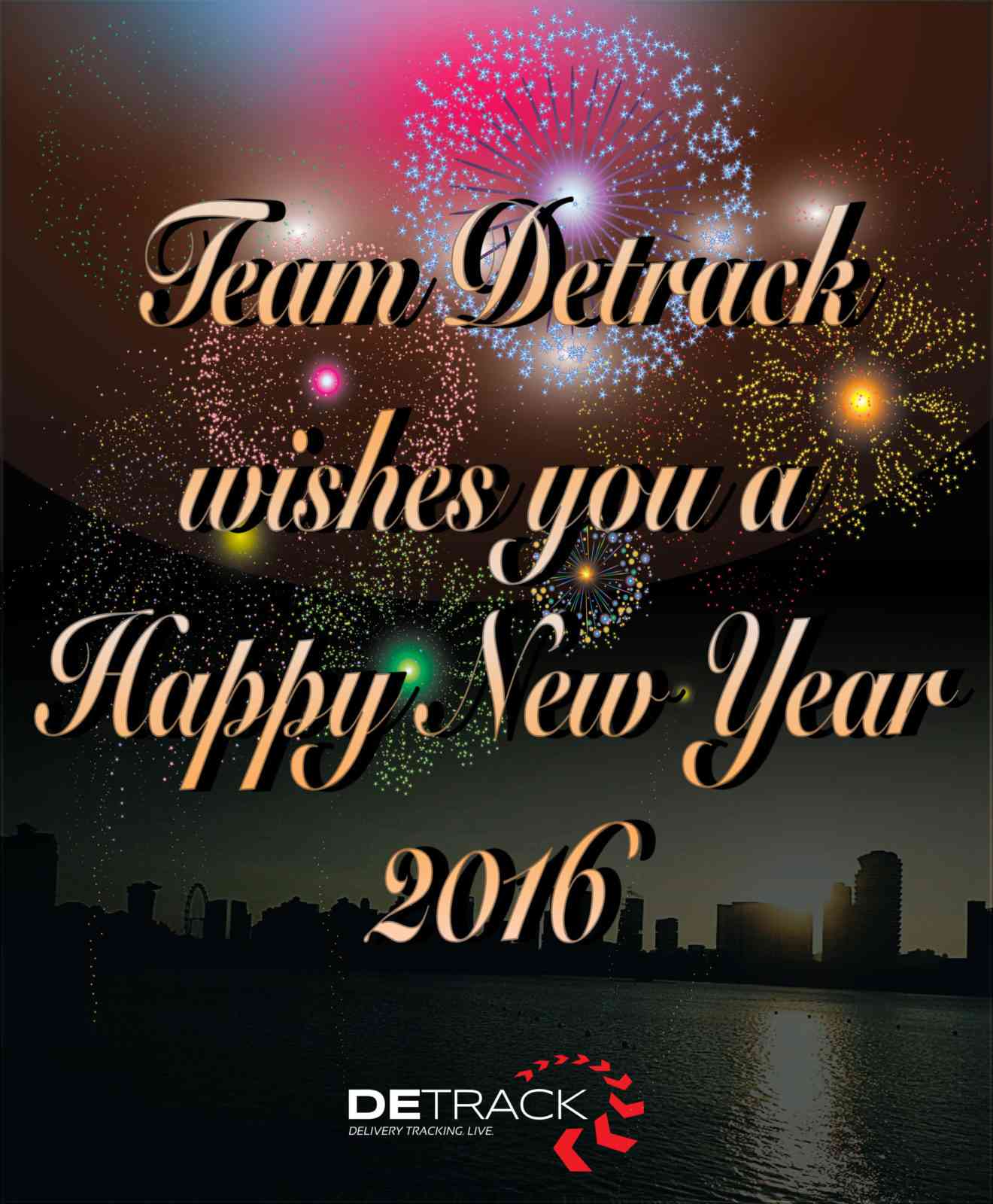 Cheers,
Team Detrack