Holding down the fort
With both Dason & Daniel in Hong Kong attending the much lauded SaaStock Asia, Fanny's on Founder-duties. She has no trouble holding down the fort while preparing for another equally exciting event – Supply Chain Innovation Day.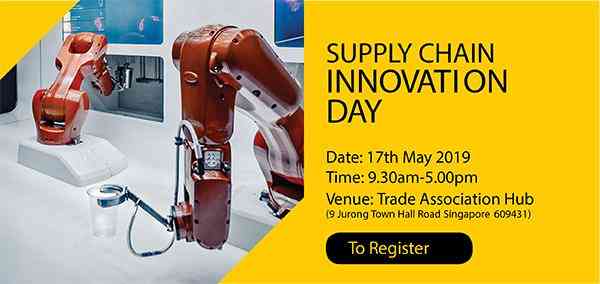 Emerging Technologies
Happening this Friday (17th May 2019), Supply Chain Innovation Day is a 1-Day event that promises to be fully packed with presentations of various emerging technological trends that's shaping up the logistics industry.
With topics ranging from autonomous robotics to Internet of Things (IoT) to artificial intelligence (AI), the highly-anticipated get-together organized by Supply Chain Asia will have no shortage of talking points. AI alone would merit hours' worth of discussions!


Intelligent Route Planning
Fanny is invited by the organizers (she's been racking up the invites this year) to share her ideas and expertise with attendees. She's scheduled to speak and provide her opinion on how real-time data and intelligent route planning are vital in making last-mile delivery logistics efficient and cost-effective.
Fanny will also take the time to talk about ElasticRoute. Detrack's latest innovation is a route planning solution that directly addresses the extremely high cost and unacceptable slow speed of current route optimization processes.


See you there
If you're keen to find out more on the latest trends and happenings in the supply chain and logistics industry, catch Fanny and other thought leaders this Friday at the Trade Association Hub, Singapore.

Don't worry
Can't make it to the Supply Chain Innovation Day event? Don't worry, contact us today, to find out how you can start planning the most optimized stops for your delivery business.