Are you interested in becoming an owner-operator in the trucking industry? This is a great way to be your own boss and potentially make a significant amount of money. However, just like any other business venture, there are certain steps you need to take when starting out as an owner operator so that you can maximize your chances of success.
In this post, we'll provide tips on how to become a successful owner operator in the trucking industry. We will cover everything from choosing the right type of truck, establishing favorable payment terms with customers and much more!
So if you're looking to learn more about owning your own business and business operations within the trucking industry then keep reading because this post has got what it takes to help get you started!
What is an owner operator?
An owner operator is an individual who runs their own business involving trucking operations. Generally speaking, they purchase or lease their own commercial motor vehicle and complete independent contracts to transport goods or materials down the road.
In doing this, they are responsible for the maintenance of their own vehicle as well as finding cargo that needs to be shipped. It requires a great deal of knowledge of the laws and regulations that come with being on the road as well as basic business management experience.
But for those willing to take on the challenge, it can be quite rewarding both financially and professionally.
Owner-operator vs company truck driving
Owner-operators and company truck drivers both have unique advantages, but ultimately the decision of which type of career to choose depends on a driver's individual goals and lifestyle.
For those who value independence, owner-operator driving may be the best route. With this option, the driver is their boss and can set their hours and determine their route. They are also responsible for the maintenance of their vehicle and any additional costs that may come up in running their business.
While owner-operators have to be more self-sufficient, they can also capitalize on potential earning opportunities as they can choose when and where they want to drive. Company truck drivers, on the other hand, have a more structured work environment.
Drivers typically report to a dispatcher who is responsible for assigning routes and times and are generally part of a larger organization or trucking company. In this case, drivers may be required to drive long-hauls and make multiple stops to reach their destination.
Owner operator vs own authority
The Trucking Industry has two different types of carrier operations: owner-operator and own authority. Owner-operators generally lease their trucks from a trucking company or purchase them outright, and they are responsible for the maintenance and expenses associated with their vehicle.
On the other hand, carriers who possess their authority are typically larger fleet companies that have obtained Federal Motor Carrier Authority (FMCSA) to move freight and are responsible for their vehicles, employees, insurance, and other expenses. Owner-operators may have a more flexible schedule than carriers with their authority as they tend to operate on smaller scales.
They are often able to choose the routes they take and the loads they accept due to their independent nature, while carriers with their authority typically have more structured routing and fewer options for load selection.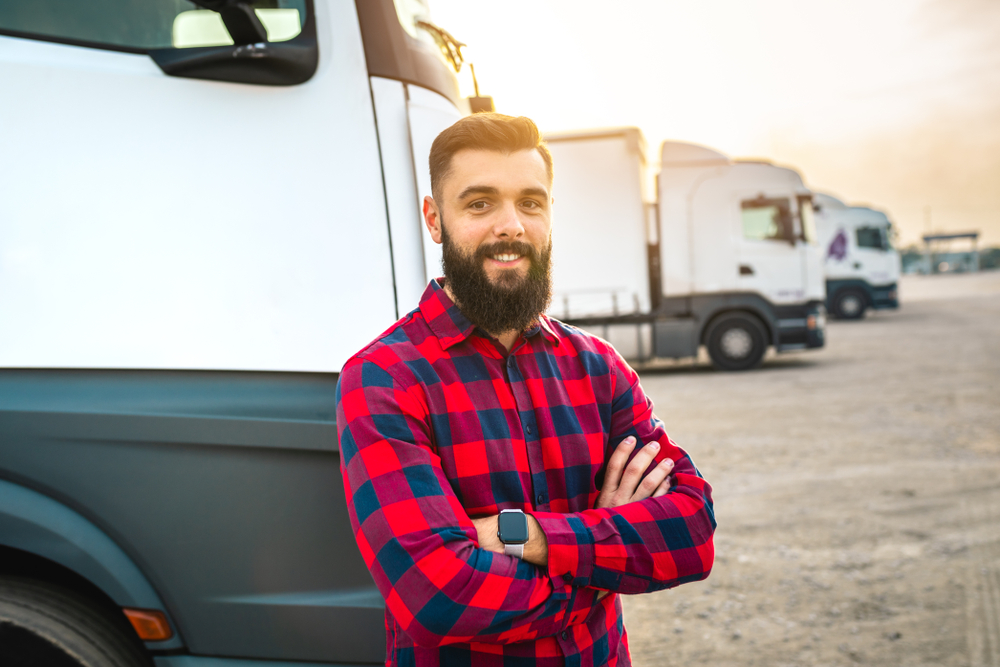 Steps to becoming a successful owner operator
Determine if it's the right business for you
If you've considered becoming an owner-operator, you need to determine if it's the right business for you. Starting a company is not the same as trying your luck as a driver. You will need to consider multiple factors such as capital investment, creditworthiness, physical and mental capabilities, legal requirements, and access to resources.
Before taking the plunge, it's important to know your strengths and weaknesses. For example, if you have a background in business or operations management, then starting a trucking company may be easier.
Alternatively, if you don't have much experience with accounting or bookkeeping, it might be better to start as a driver first before taking on more responsibilities. You also need to consider how much capital investment you're willing to make.
Assess your finances
To become a successful owner-operator in the Trucking Industry, it is important to assess your finances.
This includes understanding how much money you have available to invest in your business, such as buying or leasing a truck and trailer; covering operating costs such as fuel and maintenance, and setting aside enough funds for start-up expenses like insurance and registration fees.
Additionally, it is important to have a plan for future expenses, such as training programs or business loans to cover any unexpected costs. Having an accurate picture of your financial situation will help you make informed decisions about the best course of action for your trucking business.
Create a business plan
A well-thought-out business plan is essential to ensure success as an owner-operator in the trucking industry.
A few key elements that should be included in the business plan are a company overview, market analysis, financial objectives, production and operations plans, marketing plans, and management structures.
The company overview section of your business plan should include information about the company's mission, goals, and objectives. It should also explain how the company will be structured and who will hold positions of authority.
The market analysis portion of your business plan should focus on understanding customer needs and preferences, competition in the industry, relevant trends and regulations, and potential obstacles to success. This section should also include an analysis of potential markets, including potential customers and the size of their orders.
Attain your CDL
Owner-operators in the trucking industry need to obtain a Commercial Driver's License (CDL) to become successful. With this license, you will be able to drive commercial motor vehicles on public roads and highways.
Depending on your state, you may also have to get additional endorsements for specific vehicles or types of cargo, such as hazardous materials or tankers. To get your CDL, you must pass a written exam, a road test and an endorsement test if required.
You may also need to take additional training courses to prepare for the tests. Once you have passed all of these tests, you will be able to start driving commercially with your new license.
Get insurance coverage
As an owner-operator in the trucking industry, getting proper insurance coverage is essential to your success. Insurance is a key component of business protection and can provide peace of mind to both you as the business owner and anyone involved in your operations.
You need to have comprehensive coverage to protect yourself from liability risks that could end up costing you more than just your business. Most companies in the trucking industry require that you carry certain amounts of insurance coverage and can provide guidance on what is necessary for your particular situation.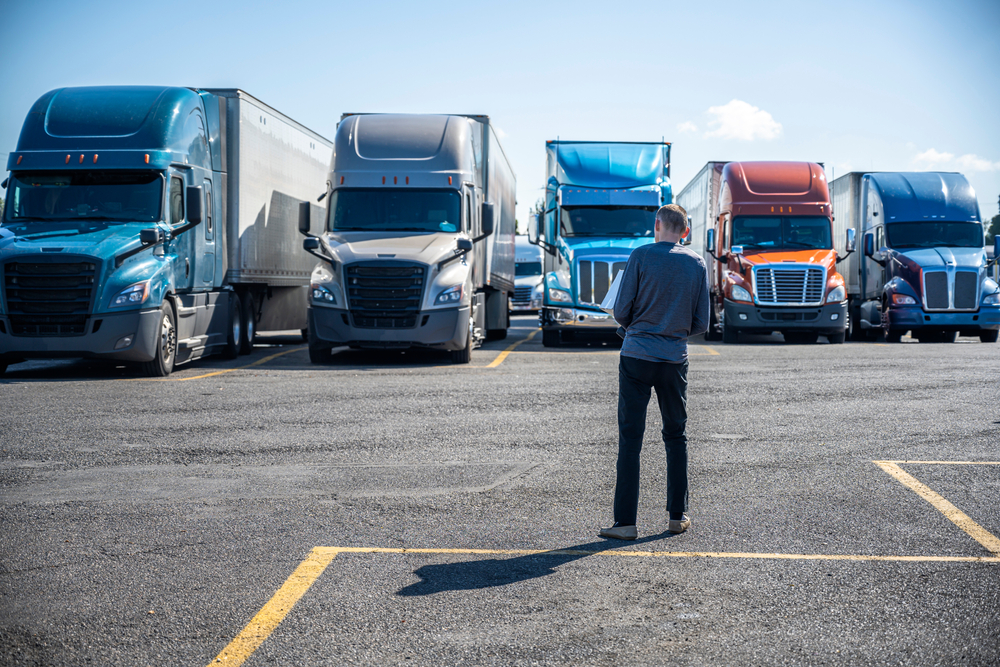 Purchase a rig for deliveries
Once you have purchased your rig, there are a few things to keep in mind as you embark on your journey as an owner-operator in the trucking industry. First and foremost, make sure you are properly insured.
This means making sure that your cargo is covered, that liability insurance is in place, and that you have comprehensive coverage for yourself and your rig. It's also important to stay current on all trucking regulations and laws, as well as research driver-friendly routes that will help you maximize your profits and minimize wear and tear on your vehicle.
Additionally, it is important to keep track of your finances and expenses so that you can properly budget for fuel, repairs, and other costs associated with running your rig.
Finally, make sure you are up-to-date on all necessary licenses, certifications, and permits required for an owner-operator in the trucking industry. Make sure that you understand the regulations and laws of each state that you will be traveling through so that you can stay compliant while behind the wheel.
Choose a delivery management software
Delivery management software is an invaluable tool for any owner-operator wishing to become successful.
It can provide a range of functions which are specifically designed to help with the everyday operations of running a delivery business, including tracking orders and deliveries, providing customer service support, creating invoices and other documents, as well as monitoring fuel costs.
With delivery management software, an owner-operator can easily manage their daily tasks and track the progress of orders. It also allows them to analyze performance on an ongoing basis, ensuring that their drivers are fulfilling orders promptly, and can help to spot any issues which might be causing delays.
Find delivery contracts
One of the most important aspects of becoming a successful owner-operator in the Trucking Industry is finding delivery contracts. Finding reliable and profitable delivery contracts can be done through various methods, such as networking with existing truckers, attending industry-related conferences, or searching for job postings online.
Once you've found potential clients, it's important to do your due diligence and research their reputation, safety record, payment policies, and other factors before signing a contract. Once you've secured a delivery contract, it's also important to think about the details of your agreement.
Depending on the type of freight you will be hauling, there may be special insurance requirements, load restrictions, driver qualifications, and other factors to consider. Be sure to read the contract carefully before signing, and ask questions if there is anything you don't understand.
Owner Operator Requirements
USDOT and MC Numbers
USDOT and MC numbers are required for any motor carrier that operates commercial vehicles transporting passengers or hauling cargo in interstate commerce. To obtain a USDOT number, the motor carrier must register with the Federal Motor Carrier Safety Administration (FMCSA).
The registration process includes providing detailed information about the business, including company name, address, type of business, number of vehicles used in operation, and whether the company is a for-hire carrier or private.
Heavy Vehicle Use Tax
The Heavy Vehicle Use Tax (HVUT) is an important part of the federal tax system for owners and operators of heavy vehicles. It requires them to pay a fee for each vehicle used in interstate commerce that exceeds a certain weight limit. The HVUT is intended to help fund the construction, maintenance, and repair of roads and bridges across the United States.
For owner-operators, there are several requirements they must meet to be eligible for the HVUT. They must register their vehicle with the IRS and file an annual Heavy Vehicle Use Tax Return (Form 2290).
This form is used to report the total miles operated by each vehicle during the tax period as well as to calculate the amount of tax due. In addition, the owner-operator must pay any taxes that are owed on a timely basis.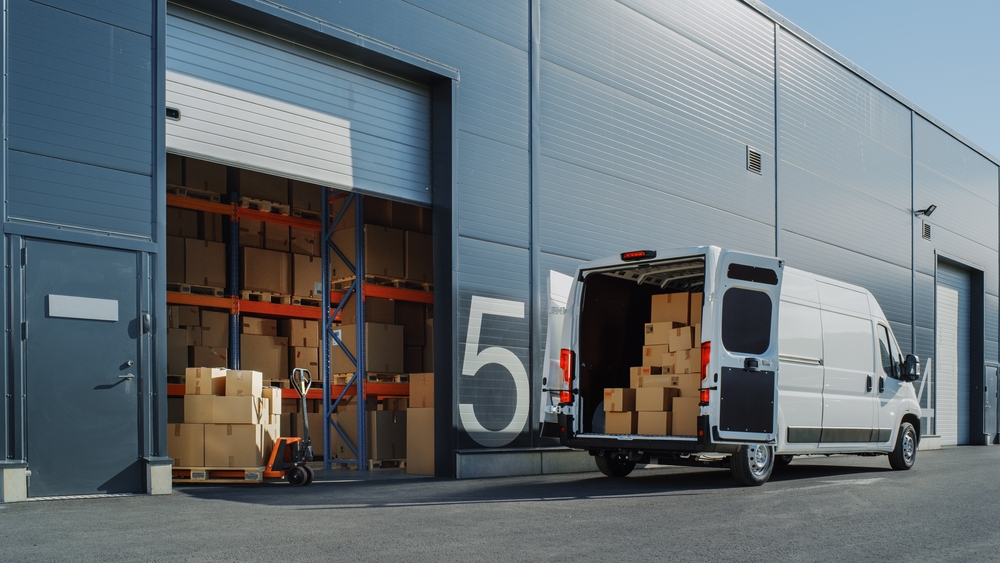 Benefits of working as an owner operator
Demand for drivers is high
The demand for owner-operators is great and the potential to make a good living as an owner-operator is high. This is because there are many companies in need of drivers for their deliveries, freight hauling, construction needs, and more.
If you're interested in becoming an owner-operator but don't know where to start, there are plenty of resources available to help you get started.
One way to become an owner-operator is by finding a job with a trucking company that hires owner-operators. These companies will typically provide the equipment, training, and support needed for you to be successful as an owner-operator.
Additionally, some of these companies may offer attractive benefits packages, such as health insurance, fuel discounts, and more.
Create your own schedule
One of the main advantages of being an owner-operator is that you can create and control your schedule. You don't have to stick to a 9-5, or even work regular hours at all; instead, you can choose when and how long you want to work to make the most money for yourself.
When creating your schedule, it's important to take into account the type of run you are doing. If you are hauling long-distance or making regular trips, then it is important to plan accordingly and factor in time for rest and sleep.
You also need to consider other commitments such as family time, doctor's appointments, etc. and build these breaks into your schedule. When creating a schedule, it's also important to be realistic about how much work you can do in a day or week. You don't want to overwork yourself and run the risk of fatigue or an accident on the road.
Be sure to take regular breaks, get adequate rest and make time for other activities that you enjoy. Finally, it's important to remember that this is your own business; you are in control of how much or little work you take on. Don't be afraid to turn down jobs if they don't fit into your schedule or if you don't feel comfortable with them.
Negotiate your own deals
When negotiating to work as an owner-operator, there are a few things to consider. First, make sure you understand the terms of your agreement and ensure that it is legally binding. This means understanding any legal requirements in the area that may impact your ability to operate.
Next, consider the cost associated with running your own business. This includes start-up costs, running expenses such as fuel and maintenance, as well as any taxes or fees that may apply.
Additionally, it is important to know what type of compensation you will receive, including any potential bonuses or incentives. You should also consider the benefits of working independently versus working for a larger company.
Grow your owner operator trucking business with Detrack
Detrack is an all-in-one package specially designed to help owner-operators grow their trucking business. It provides powerful tools and features that address the key challenges faced by independent truckers.
With Detrack, you can manage and track orders, optimize routes for better efficiency, monitor driver performance, and even access real-time analytics to make informed decisions.
Additionally, Detrack's web and mobile apps offer a convenient way to stay connected with customers and drivers while on the road. It's easy to get started with Detrack – just sign up for an account and start taking advantage of all these great features today.