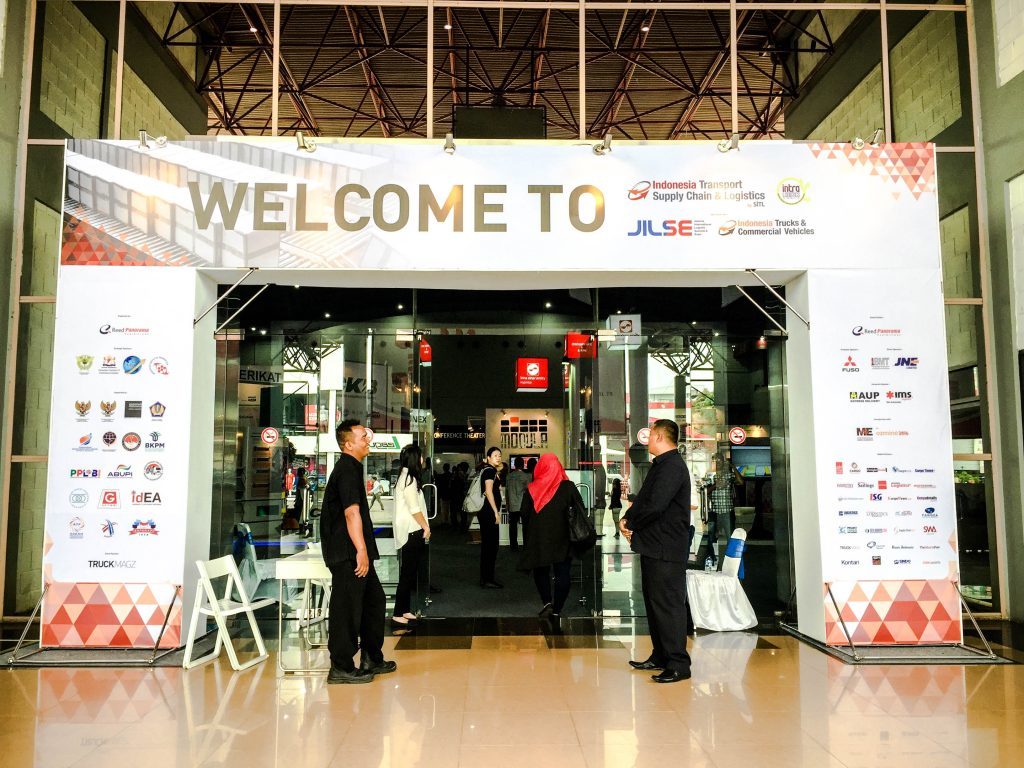 After an exhausting yet rewarding first day at the convention, team Detrack was well-rested and ready to take on Day 2. The pulsating atmosphere in and around the Jakarta International Expo continued throughout the Indonesia Transport Supply Chain & Logistics (ITSCL) 2016 event and did not once show signs of dying down.
If Day 1 was overloaded with more trucks and commercial vehicles than we could handle, Day 2 refused to be outdone and amazingly had a tank (yes, you heard me right) on display! All of us tried not to get distracted by the sheer awesome-ness of the event too early as we had not even arrived at our booth for the day.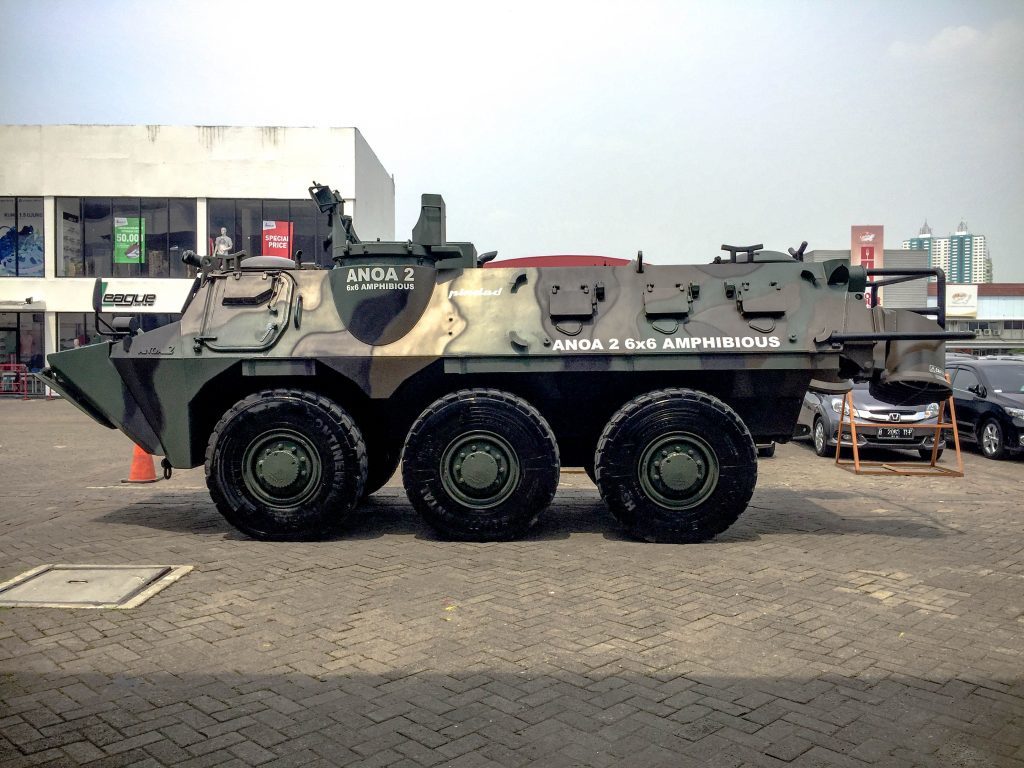 The day started right where we left off, but we were more ready this time around. Visitors from all over the world stopped by Detrack's booth to have a chat and find out more about our software and app, and the team welcomed every single person with opened arms. We were more than willing to provide a live demo to each visitor, but the team was also aware of the plans we had for the day.
The highlight of Detrack for Day 2 – besides casually strolling along a military APC – was a live presentation by our very own Business Development Manager, Terence, at noon. The team was well-prepared and beyond excited to have Terence giving a live demonstration to an eagerly awaiting crowd.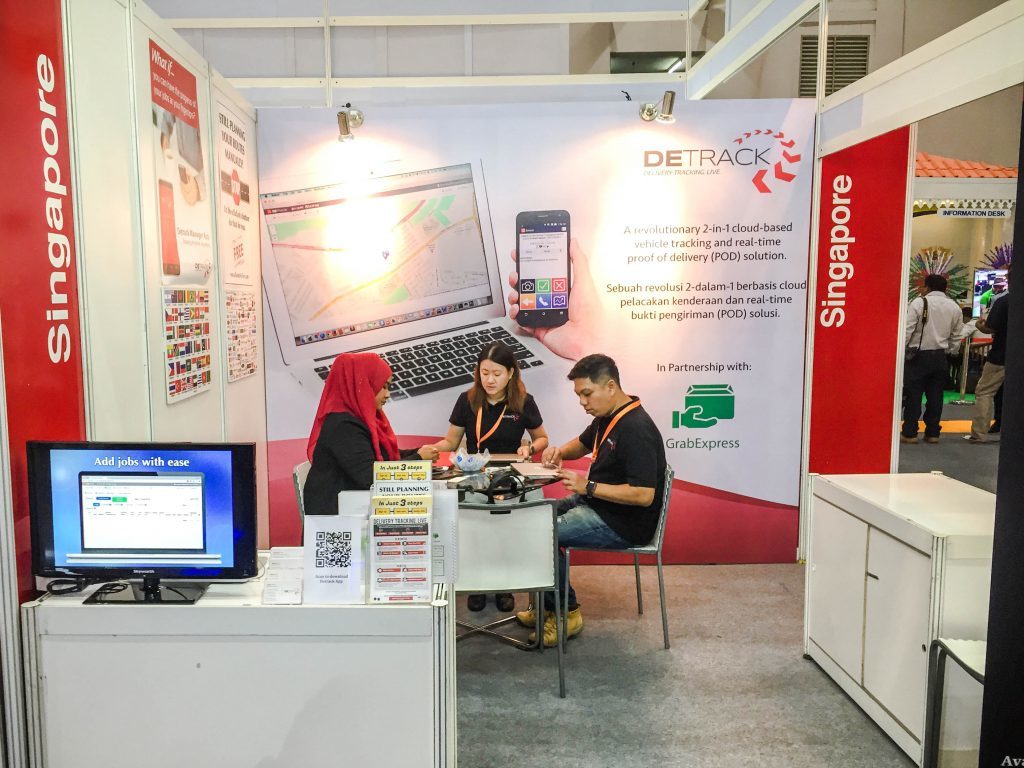 As noon approached and visitors still continually dropping by our booth, the team had no other choice but to lead them to the presentation area where all of them could be shown a live demonstration of how Detrack works.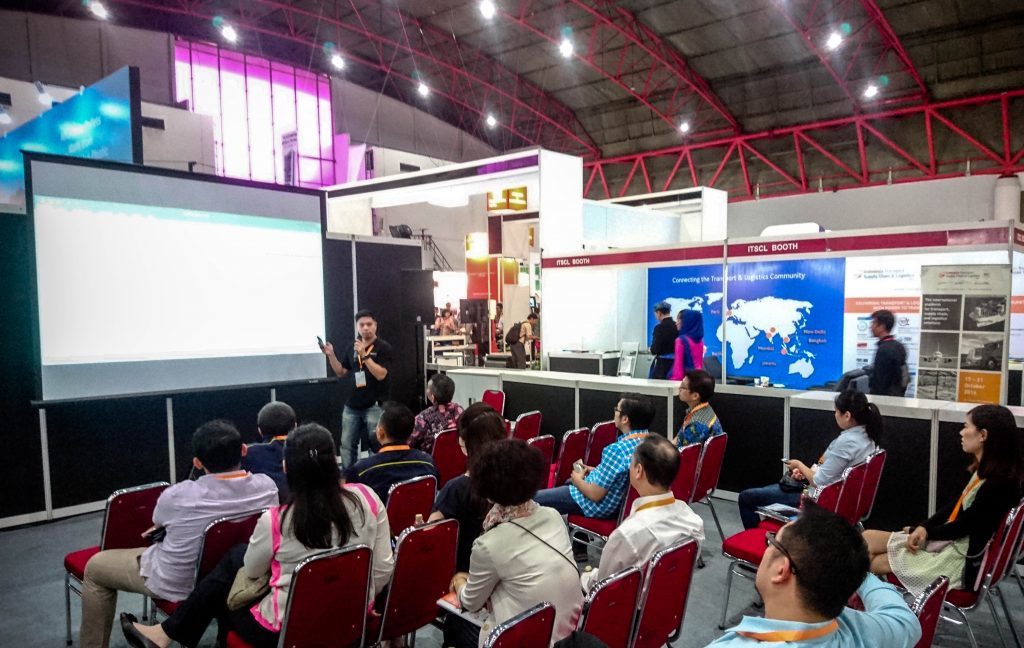 The presentation area quickly filled up and Terence wasted no time to impress the crowd with some of Detrack's unique features. An example was a live demo on how all jobs imported on our admin dashboard was updated in real-time onto driver's mobile apps. Along with Detrack's flexible Electronic Proof of Delivery (E-POD) features, the attendees at the presentation were fascinated by our real-time live vehicle tracking ability.
Questions poured in as soon as Terence was done with the demonstration and everyone who attended the presentation was invited back to Detrack's booth for a more detailed demo.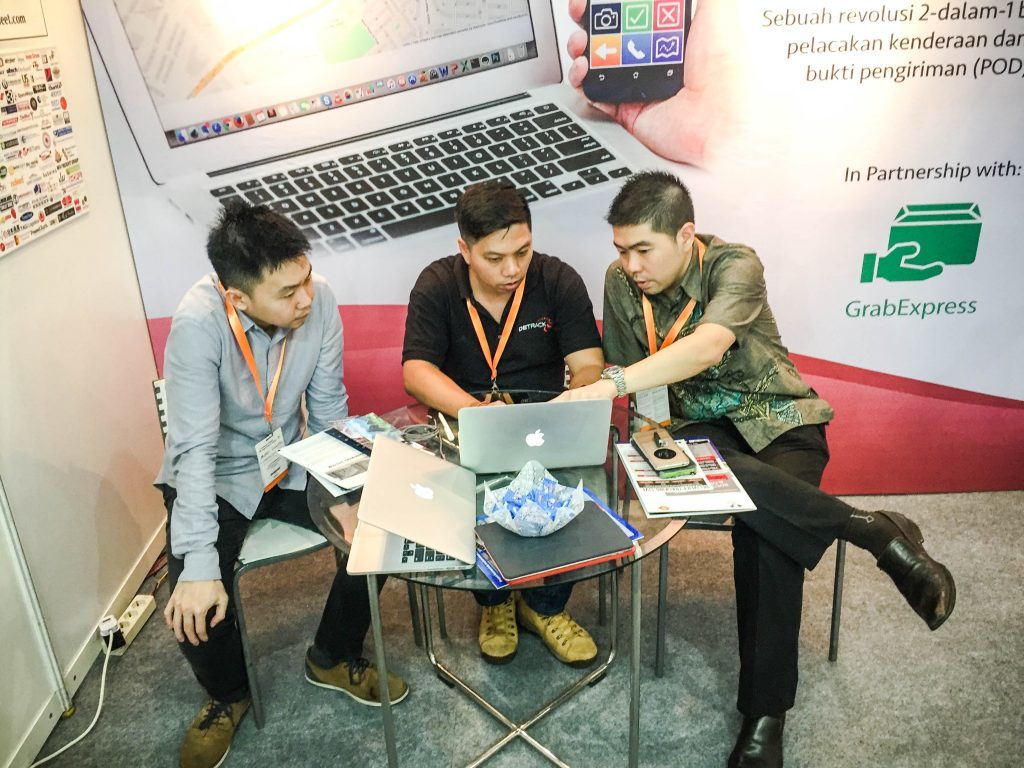 Another key element at ITSCL for Detrack was exhibiting alongside our proud partner in Indonesia, GrabExpress – an app-based express courier service that promises speed, certainty, and most importantly safety.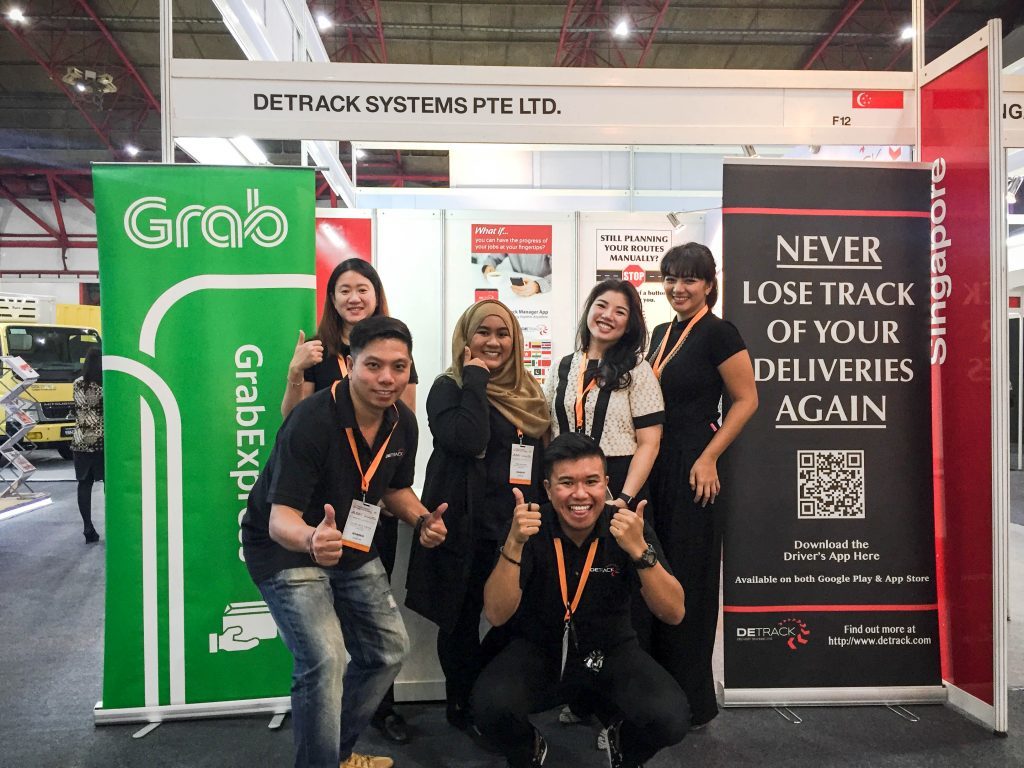 It was a pleasure and such an ease for Detrack working with GrabExpress, as both ambitious companies shared similar goals. GrabExpress is a new courier service offered by Grab to help businesses fulfill their delivery needs. Powered by Detrack as the backend engine to offer real-time tracking and proof of deliveries, GrabExpress has been serving the needs of e-commerce players such as Tokopedia and more.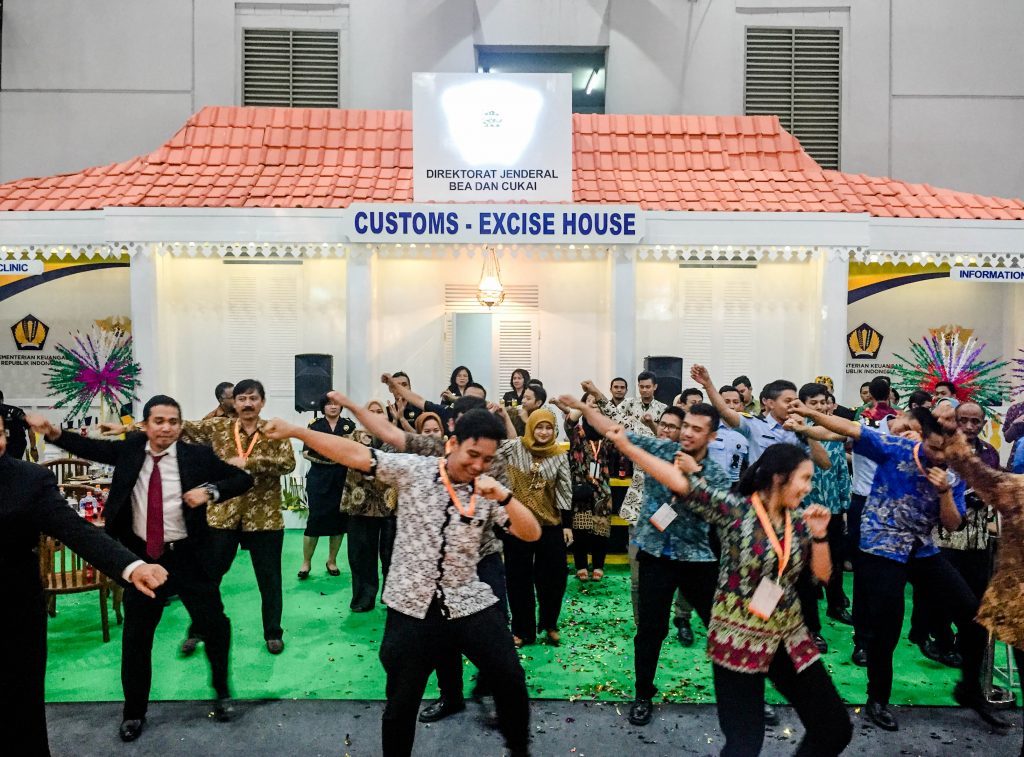 ITSCL might have started off a little overwhelming for Detrack, but at the end of Day 3, the team wished the event did not have to end too soon. The three-day convention was such an eye-opening experience for all of us and we were so grateful for all the visitors who dropped by Detrack's booth. The team met with future clients and partners, but more importantly, new friends.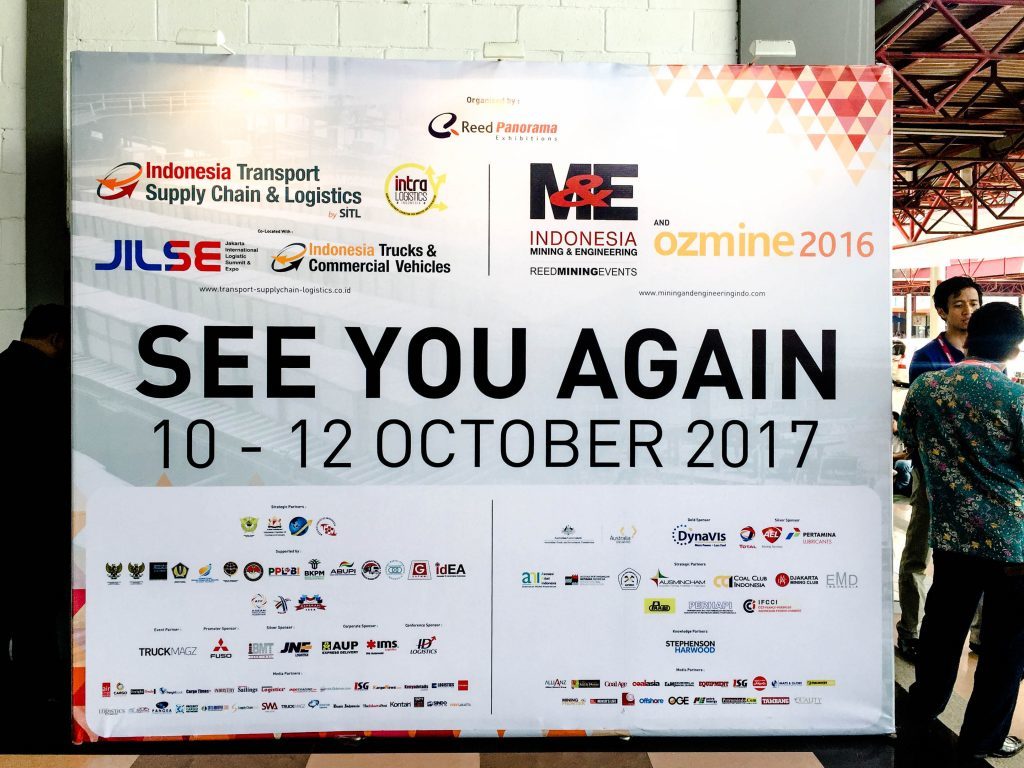 It was such a well-organized event, and Detrack would like to take this opportunity to thank ITSCL's organizing team for inviting us to exhibit at the convention and allowed all of us to have a fantastic time in Jakarta. The whole team is absolutely looking forward to being back here in January for the Internet Retailing Expo (IRX) 2017. Detrack has had a taste of Indonesia, and will most definitely be back for more. See you guys soon!