The Detrack Manager app is now translated in 26 languages!
Did you know?
Out of the world's approximately 7.5 billion inhabitants, 20% of the Earth's population speak English? And according to Babbel, only 360 million people speak English as their first language.

Languages of your choice
While English is currently one of the most spoken language in the world, it is by far the only language. And as a global solution, we recognize Detrack users come from all across the globe.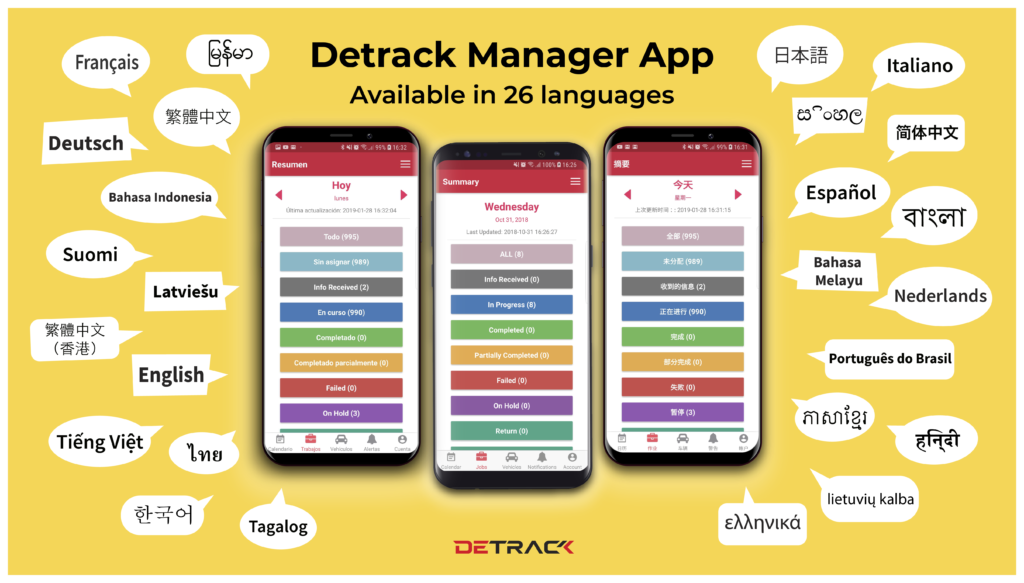 We are proud to announce that our Manager app (iOS & Android) is now translated in 26 languages.
From English to Spanish to Bahasa Indonesia, Detrack users all over the world can access the Manager app in their local language if they choose to.
Do you have a preferred language for your Detrack apps? Let us know!

Experience Detrack your way
Sign up for a FREE account now to enjoy the full benefits of Detrack in your preferred language.