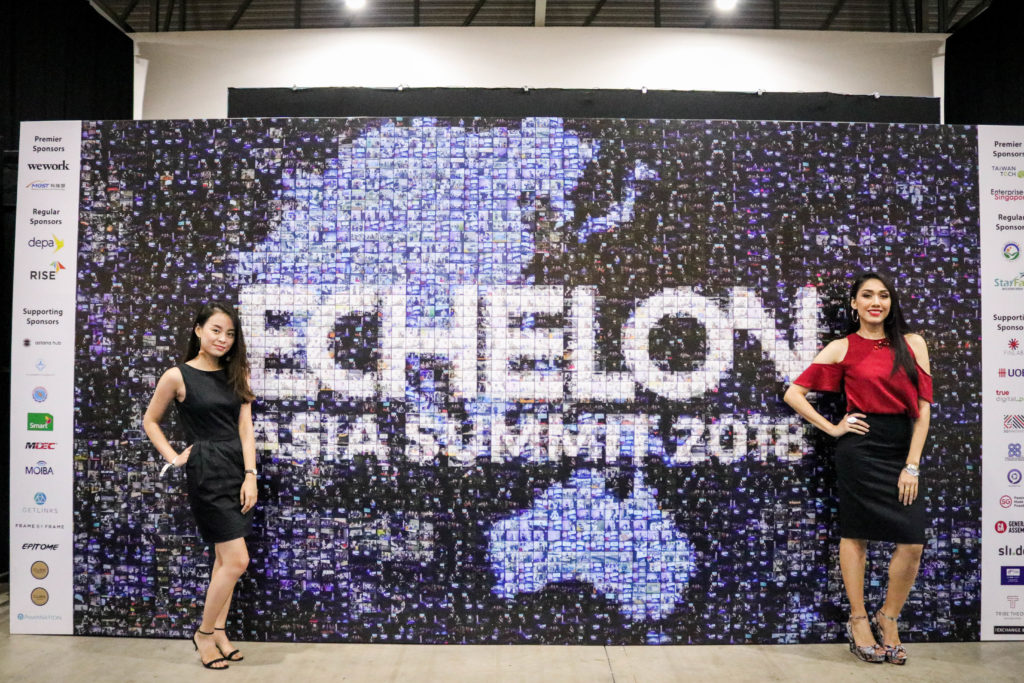 Under one roof
Is it just me, or are your ears still ringing as well?
The event might have ended a couple of weeks back, but the buzz of Echelon Asia Summit is still so fresh in my head.
For a couple of days in June 2018, over 5,000 attendees from all over the world eagerly gathered under one roof to connect Southeast Asia's tech ecosystem.
The hype leading up to the event was surreal. You could feel the excitement online as everyone involved could barely wait for the opening day.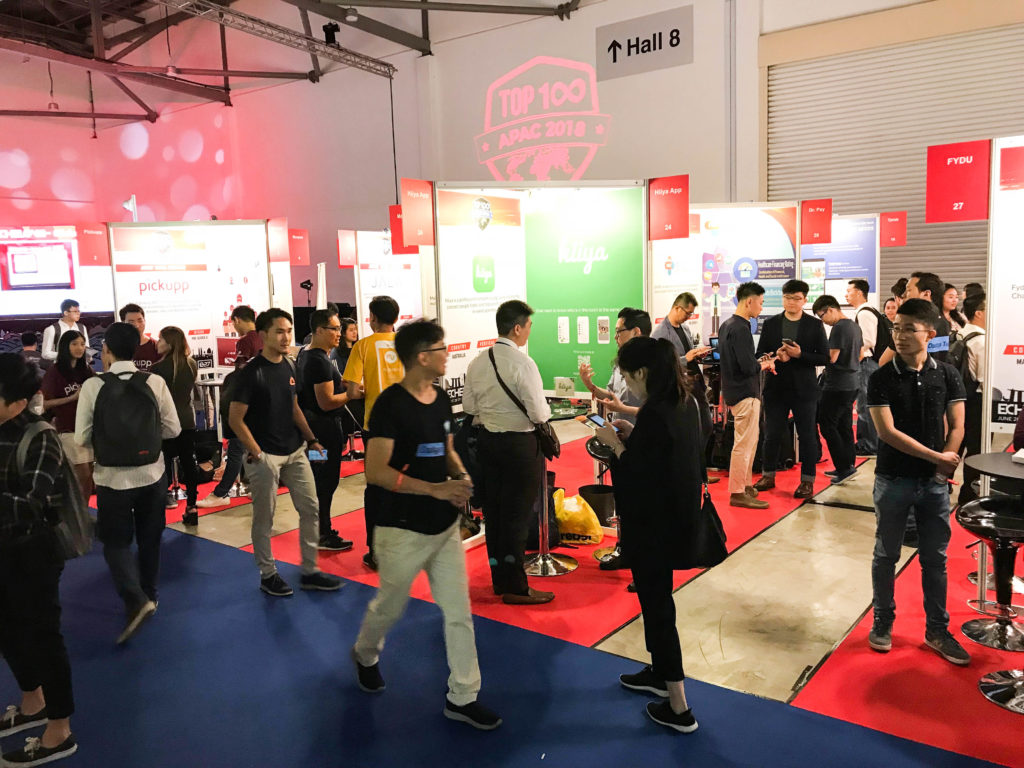 On the first day, we had to get there early to set up our booth but the minute we were done, we could see the registration counters getting filled up in record time as guests started streaming in. People weren't wasting time.
It was barely ten in the morning, but the huge convention hall was already packed to the brim with excited attendees checking out what the event had to offer.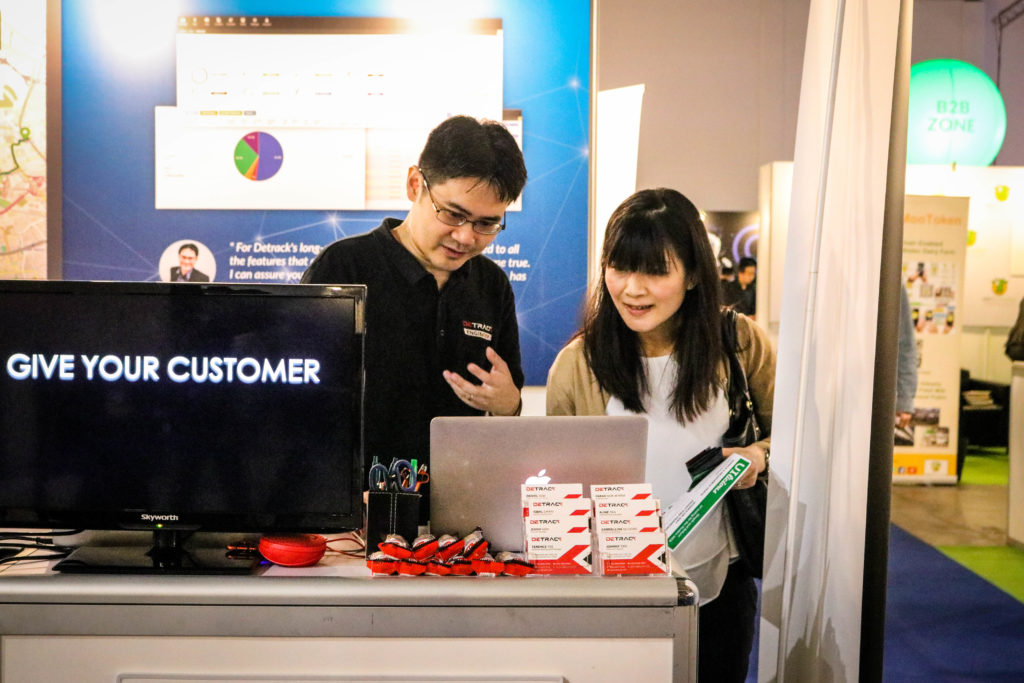 Dashboard v2
Detrack was extremely thrilled to let the crowd know that our long anticipated Dashboard V2 is finally arriving. The whole team had an extra spring in our steps at Echelon Asia Summit, and we were all smiling a little wider than usual as we talked to visitors.
The slew of enthusiastic people who dropped by Detrack's booth remained wide-eyed as we explained what our solution was about and the key benefits the updated dashboard will present.
Those already familiar with our solution were just as excited because some of the simple yet crucial changes made on Detrack's dashboard V2 might have been something they have requested for.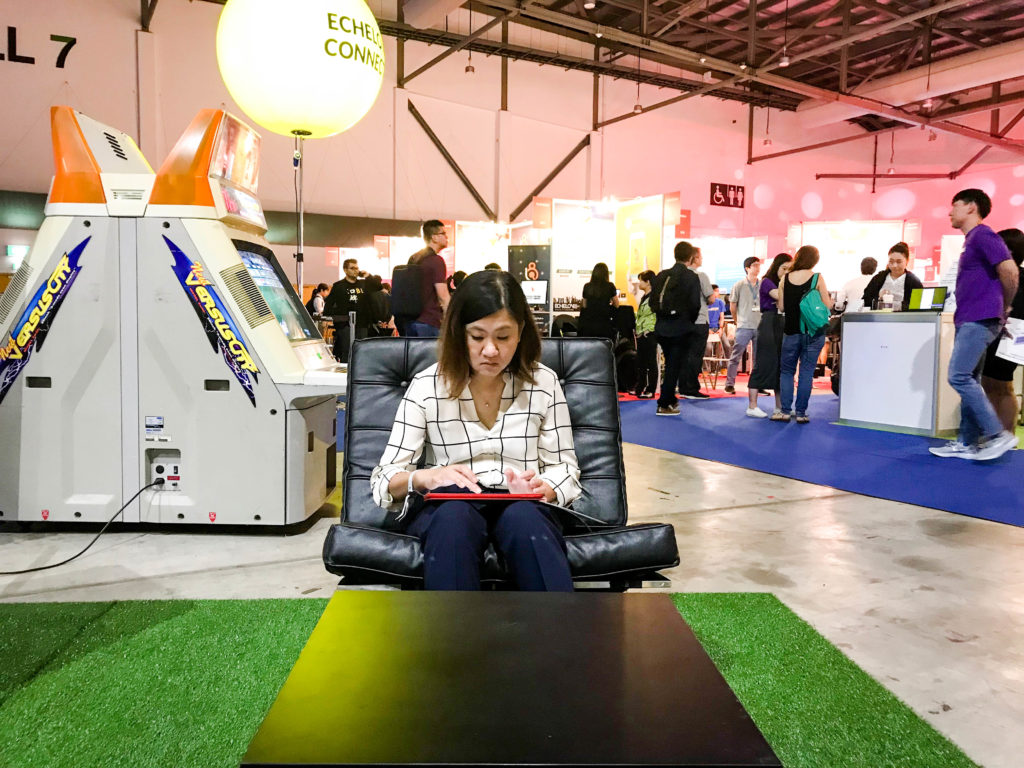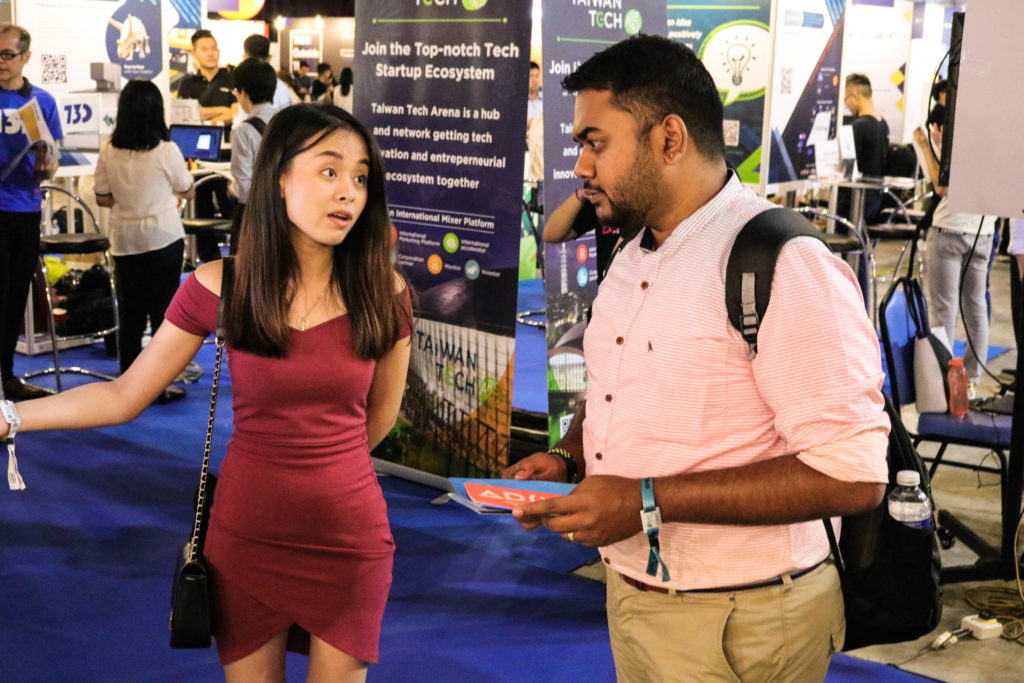 One feature that had visitors intrigued was the updated route log. We spent a lot of time sharing how Detrack's dashboard V2 will include a driver's route log in a map view.
In just a glance, you can easily see where your driver has travelled throughout the day. The location and delivery status of each job can be seen clearly, and you can immediately know the exact number of jobs a driver has completed, partially completed, and how many more needed to be completed for the day.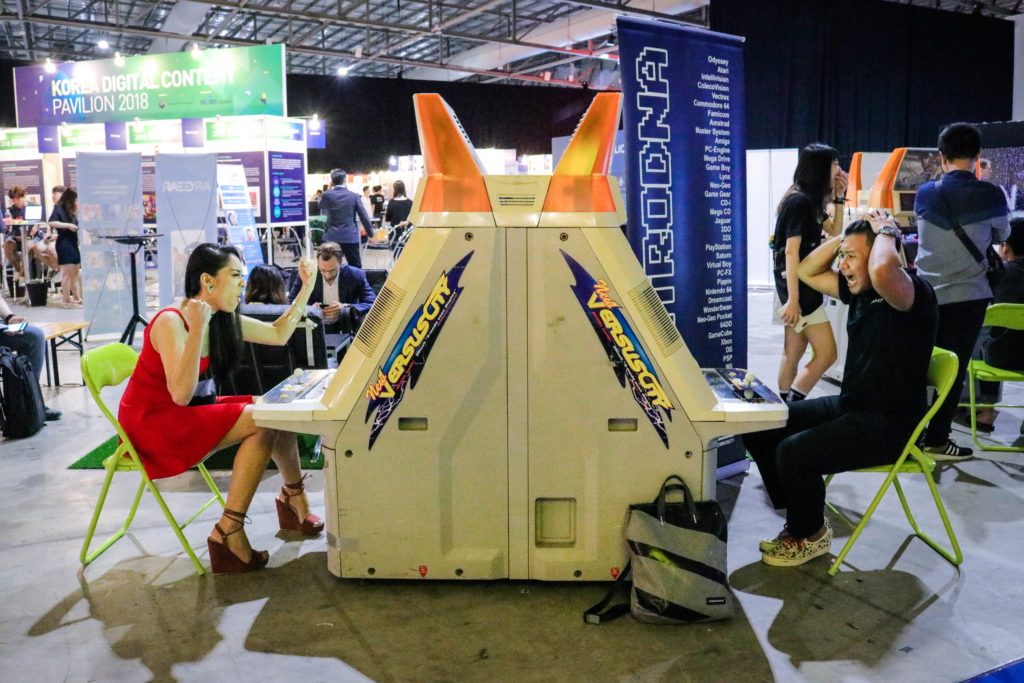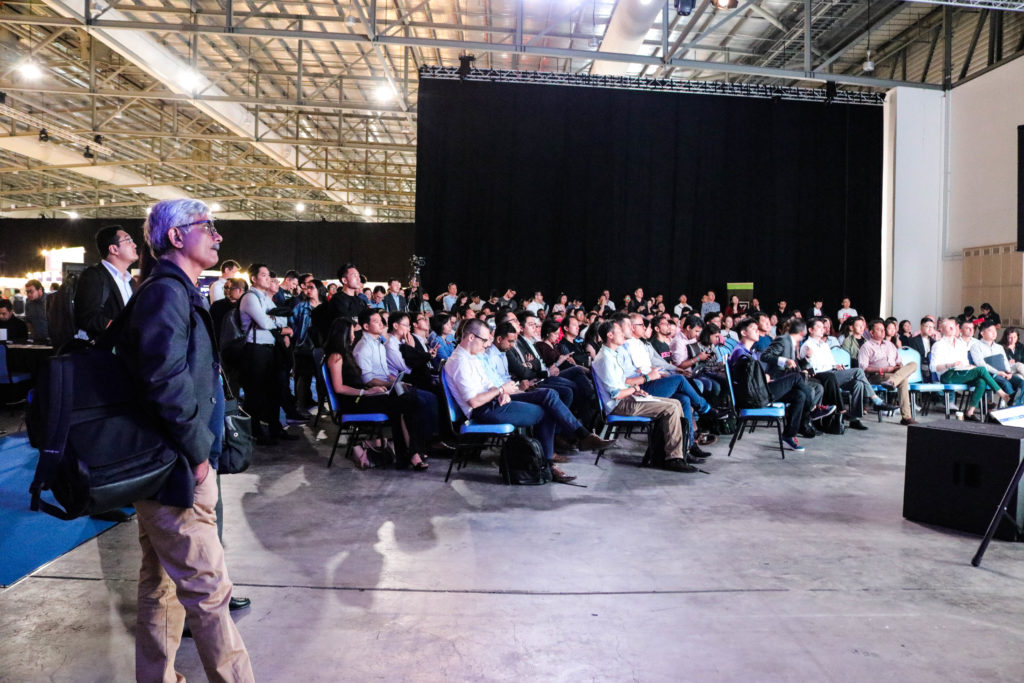 As the number of visitors eagerly waiting for their turn on an explanation of dashboard V2 did not seem to be dwindling any time soon, the team took turns going around the convention.
Some of us wanted to catch speakers discussing interesting topics, while some wanted to check out the fascinating exhibitors present. Personally, I wanted to attend the talk by Ms. Shanru Lai, Co-Founder of ShopBack, and hear her share how they managed to scale 7 countries! She also talked about how important it was building a product people loved.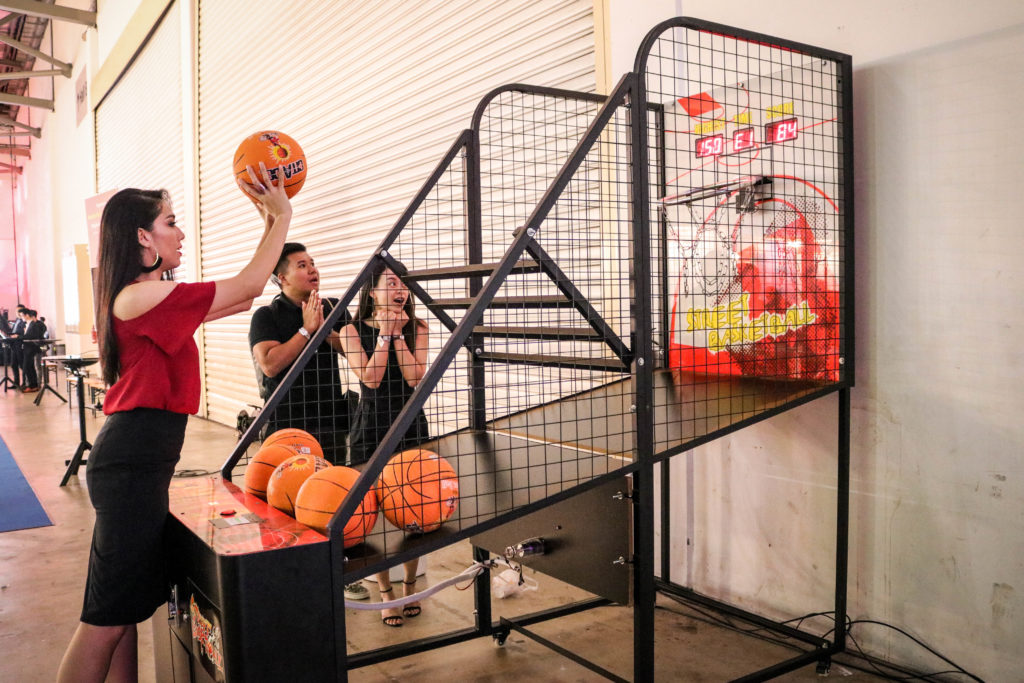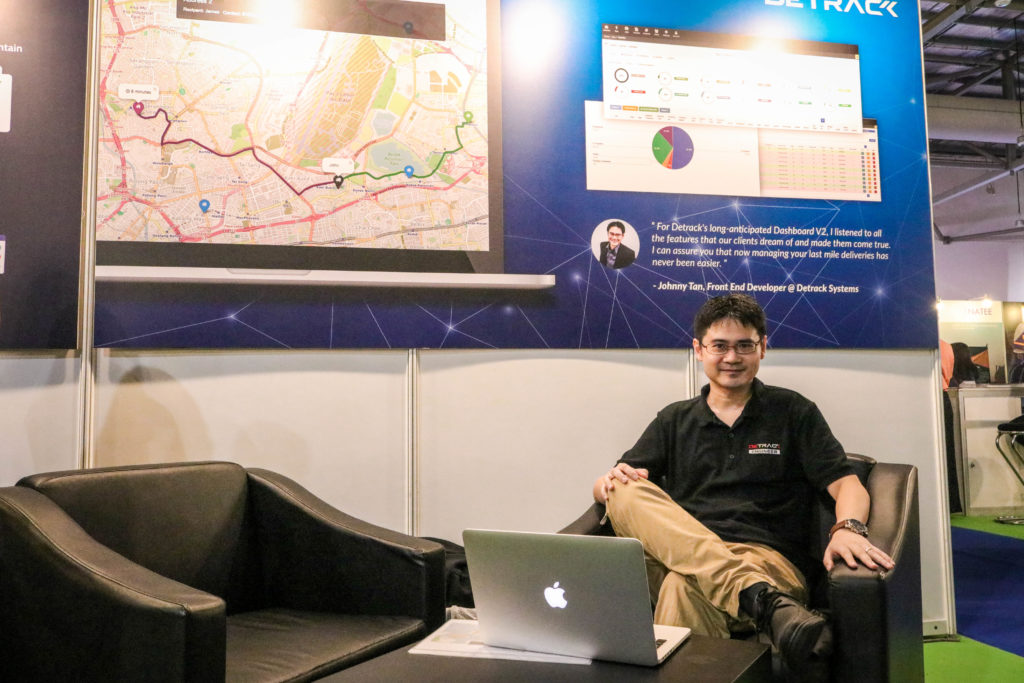 Superstar Johnny
While all of us were kept super busy talking to interested visitors, the person whose time everyone wanted was Detrack's Front-End Developer and star of Echelon Asia Summit 2018, Johnny.
Our very own engineer has been working extremely hard behind the scenes to ensure that the updated dashboard is up and running. During the event, Johnny was at hand to give a live demonstration of
Detrack's dashboard V2, and needless to say, everybody who managed to get a view of the new dashboard first-hand were incredibly impressed.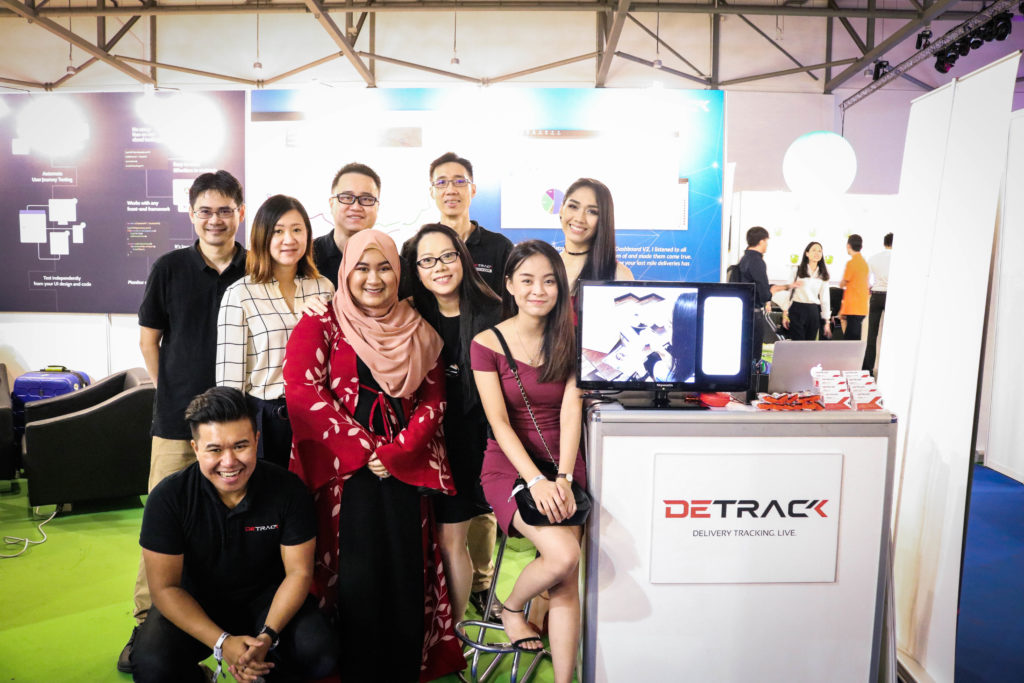 We were almost breathless when the event ended, but everyone seemed to want more. The excitement that was constant throughout the 2 days was a reminder what Echelon Asia Summit was all about.
Detrack is so grateful to be part of such an excellent event, and we're already counting down to the next one. See you guys there!

Connect with us
If you liked what we were exhibiting during Echelon Asia Summit, contact us today to find out more about Dashboard V2 and other benefits of Detrack's vehicle tracking and electronic proof of delivery (E-POD) solution.