Apple TV, checked. iMacs, checked. Apple Watches, checked. MacBooks, checked checked. iPhones, checked checked checked!
Detrack's office is basically a mini Apple store, but no Apple store is complete without this particular bad boy – The Mac Pro.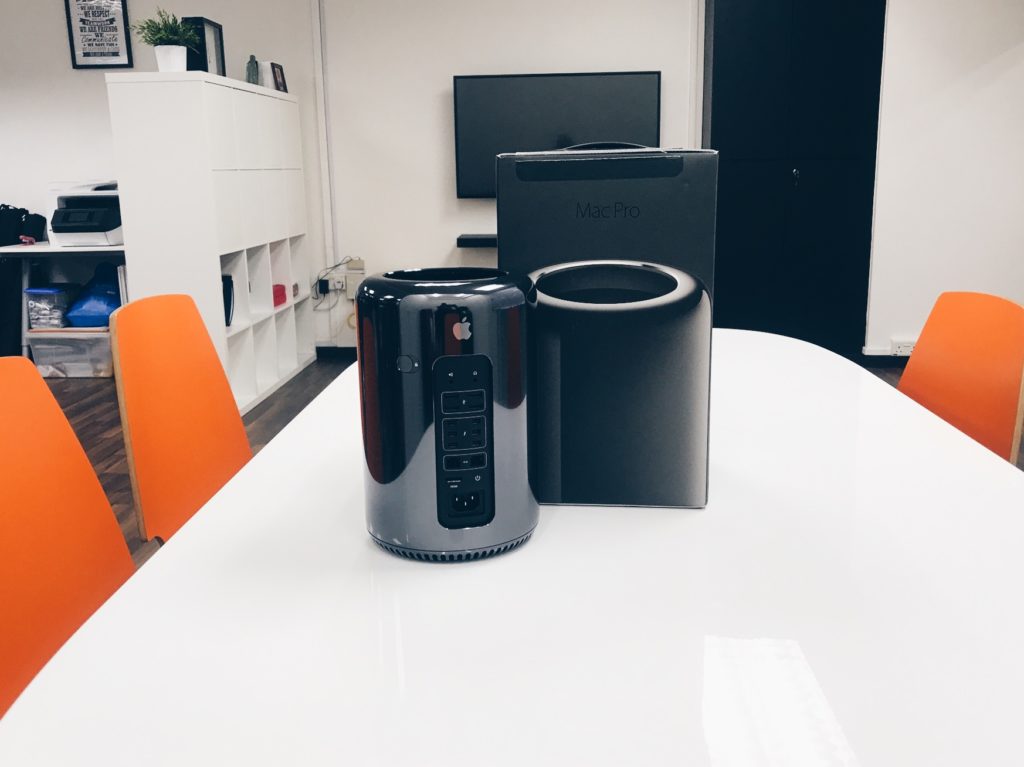 Engineered around workstation graphics with dual GPUs, PCIe-based SSD storage, high-performance Thunderbolt 2, Xeon processors, fast memory, and support for 4K video, Mac Pro delivers brilliant performance across the board. Now that we finally have our hands on the newest member of Detrack's Apple family, all our fingers were just itching – especially our Creative Lead, Farah – to get started with it right away.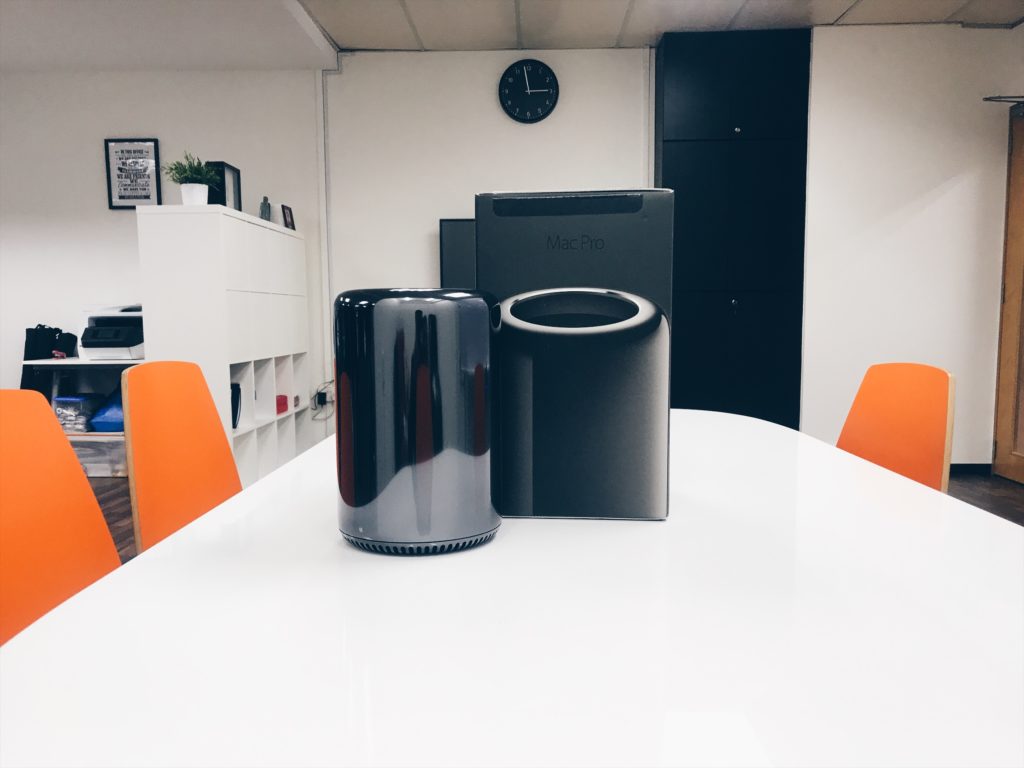 Apple officially had this to say: "The Mac Pro includes a four-channel DDR3 memory controller running at 1866MHz. It supports up to 64GB of memory and delivers up to 60GB/s of memory bandwidth, which means you can fly through even the most compute-intensive tasks in no time. And since it's ECC memory, your render job, video export, or simulation won't be stopped by transient memory errors."
The Mac Pro looks unlike any other computer. Because it is unlike any other computer. It's muscle through and through. I swear Farah was drooling after reading those words.
Brace yourselves, people. With Detrack's new state-of-the-art toy, you'll be swamped with new videos, posters and anything else we can think of to showcase our latest features. We've been waiting for too long to share them with you, so consider yourselves warned. The wait is officially over.