Standards Adoption Workshop: TR46 Last Mile Delivery – eCommerce Data Interchange
Last week was an interesting week for Detrack as our Product Manager, Joshua, was invited to be one of the speakers at the Standards Adoption Workshop: TR46 Last Mile Delivery – eCommerce Data Interchange.
Held at the Singapore Manufacturing Federation House, the workshop allowed local companies to better understand the importance of having a standard on eCommerce data interchange.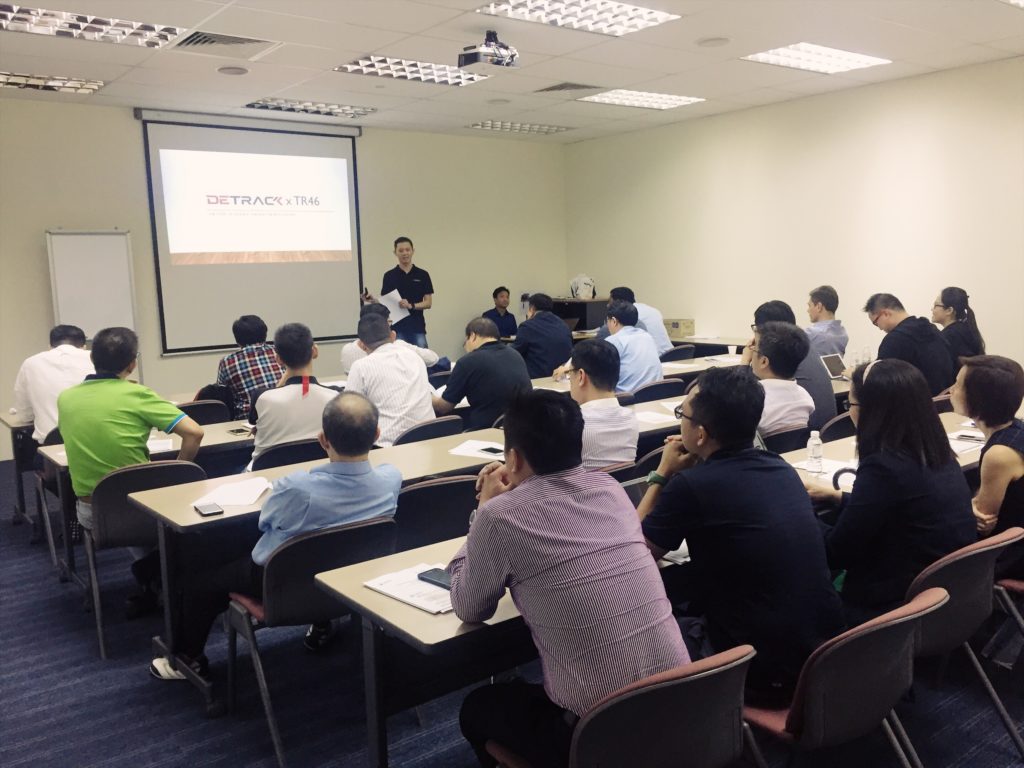 Today, eCommerce is proving to be a fast-growing industry in Singapore with many aspiring entrepreneurs launching their businesses on the Internet. This industry needs to be supported by an efficient and effective order fulfillment infrastructure that integrates seamlessly with the supply chain.
Detrack recently became an official member of TR46 – which was a significant milestone for us itself – so it was a pleasure for the company to give our own perspective of what is the world-first standard to improve last-mile delivery efficiency.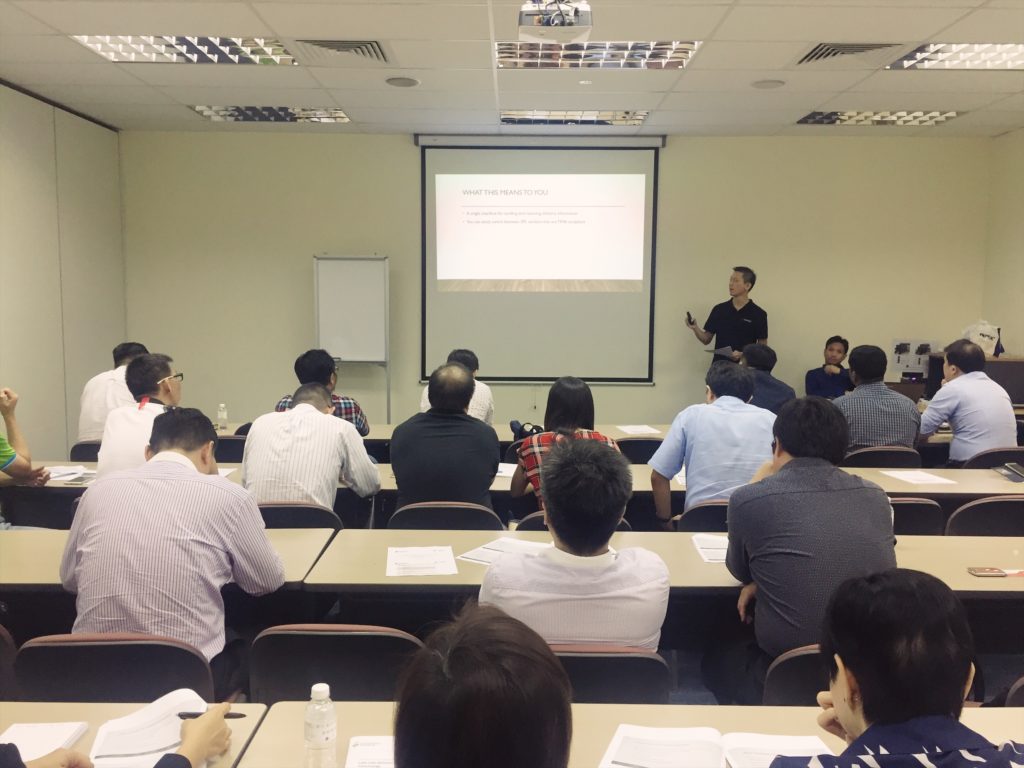 Attendees were really interested in how TR46 could actually benefit their companies, and most also wanted to find out more about how they can work alongside Detrack to make their own operations more efficient.
Joshua explained the methods on how companies can work cohesively using Application Programming Interfaces (APIs). In basic terms, APIs act as the digital glue that links services, applications, and systems. The advantage of using such a method is massive, as companies can collaborate with their partners, vendors, and customers easily.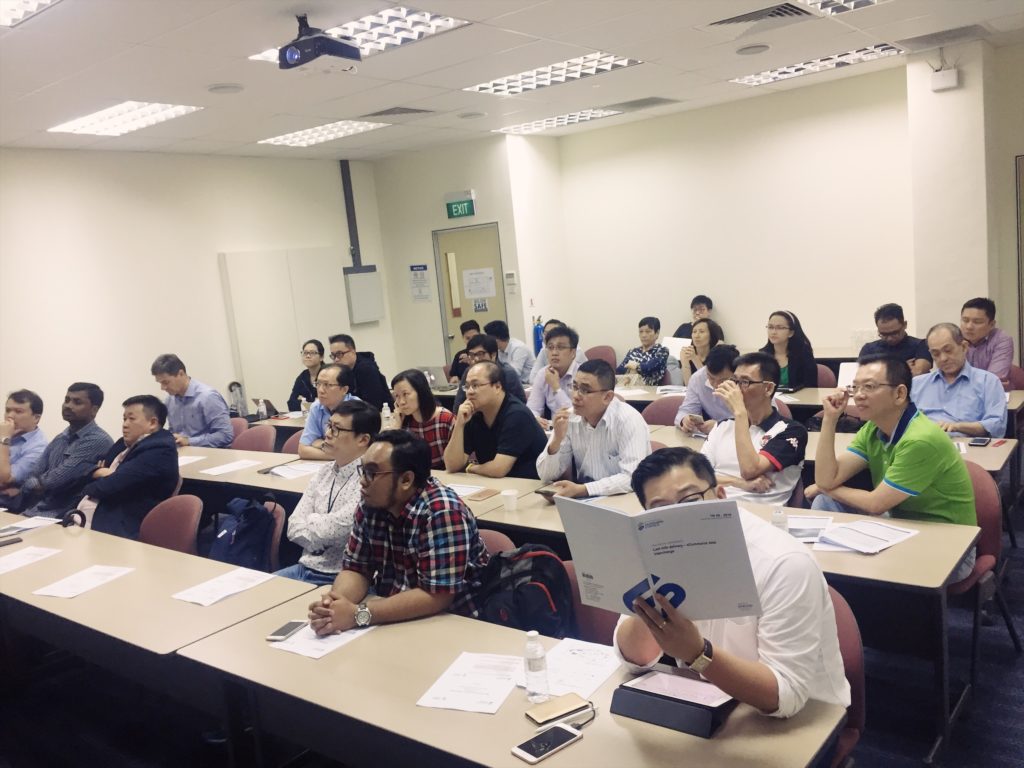 The aim of TR46 is to improve buyer online shopping experience by enhancing logistics efficiency. Users can make use of a common messaging format to send dataset's messages from an eCommerce merchant to a logistics service provider without the need to re-design another proprietary interface to receive the data messages.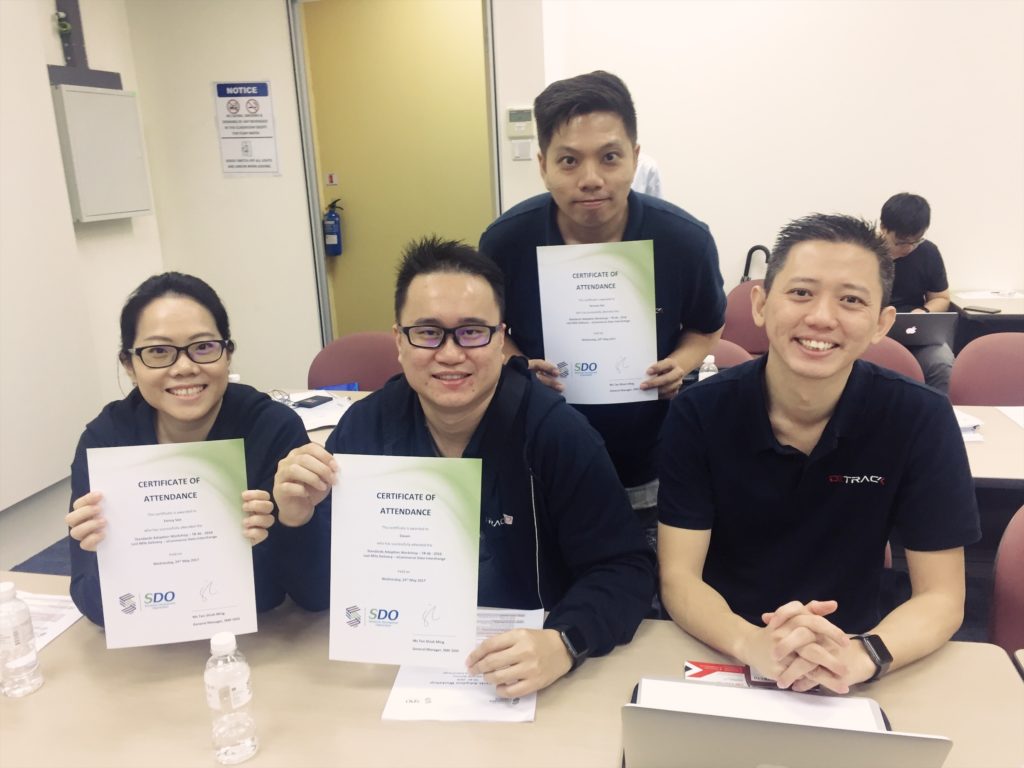 Being a TR46 compliant company means you can easily switch between 3PL vendors and have a mix of in-house and outsourced delivery fleet using the same interface. You can easily make use of Detrack to onboard freelance drivers and have them send back delivery notifications that are TR46 compliant.
Detrack's always willing to work alongside SPRING Singapore and take part in a cause that would benefit local companies both immediately and in the long run. On that note, we'd like to thank Standards Development Organisation (SDO) and Infocomm Media Development Authority (IMDA) for inviting
Detrack to the workshop. It was a pleasure!