Issue 44 – Staying Safe With Contactless Signature
08 April 2020 |
2
minute
read
Since the COVID-19 pandemic outbreak, Detrack hasn't stopped innovating to help your drivers and customers stay safe.
Today, we are pleased to announce the immediate availability of Contactless Signature.
We understand while capturing signature proof is important to your business, both your drivers and customers may not be comfortable having everyone sign on your drivers' phones during these times.
This is why we've created the Contactless Signature feature. It allows your drivers to continue capturing signature proofs without the need for the recipients to sign on your drivers' phones.
Here's how it works.
Workflow #1: Intended recipient is present to receive the delivery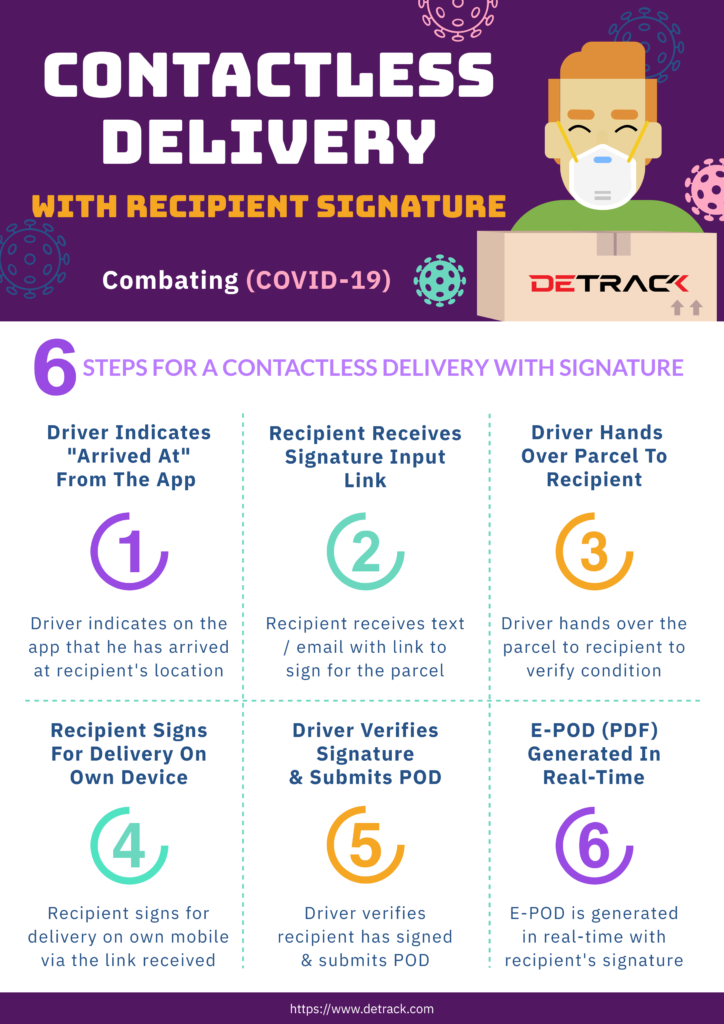 Now, here's another workflow just in case someone else is receiving on behalf of the intended recipient and is unable to receive the link via text (SMS).
Workflow #2: Someone else is receiving the delivery on behalf of the intended recipient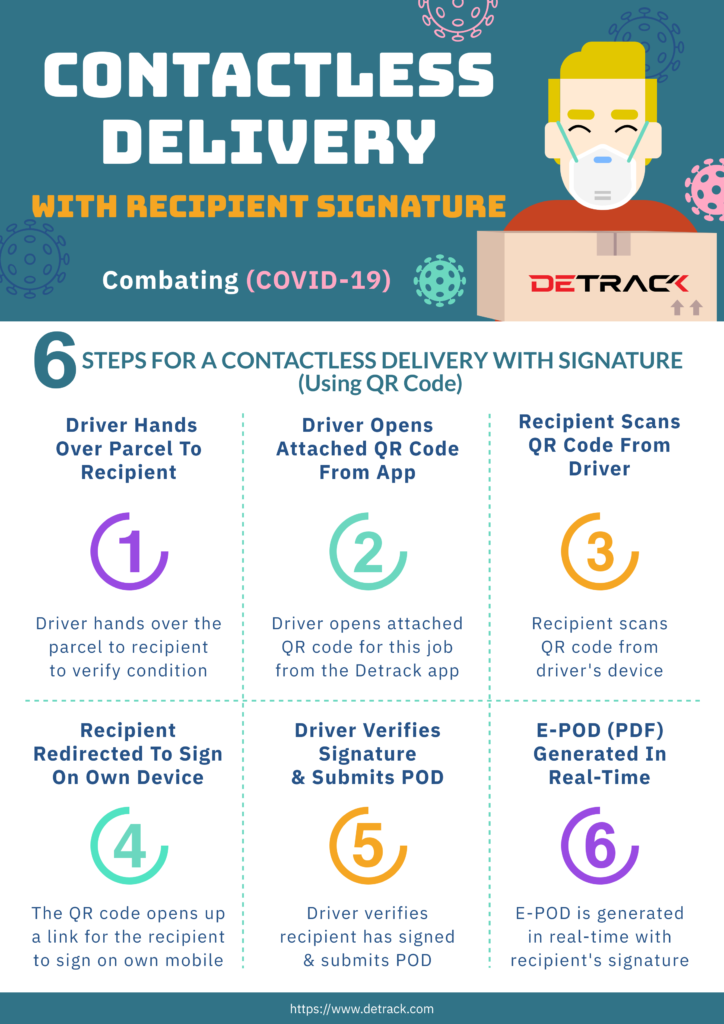 Find out how you can implement contactless deliveries here.
We hope that our latest Contactless Signature feature can help you reassure your drivers and customers, and more importantly, keep everyone safe during these times.
As always, you can contact our support team (support@detrack.com) should you need any help in setting this up. Meanwhile, stay safe and healthy.
Cheers,
Team Detrack
P.S. You can find out more about Detrack's support for Contactless Delivery here.