SP Jain Global Immersion Project With Detrack
29 May 2020 |
3
minute
read
As a global solution, we're continuously working closely with businesses from all over the world. From users to vendors to partners, Detrack takes extreme pride in all business relationships we have cultivated over the years.
One much-valued relationship (and one of my personal favorites!) is with SP Jain School of Global Management.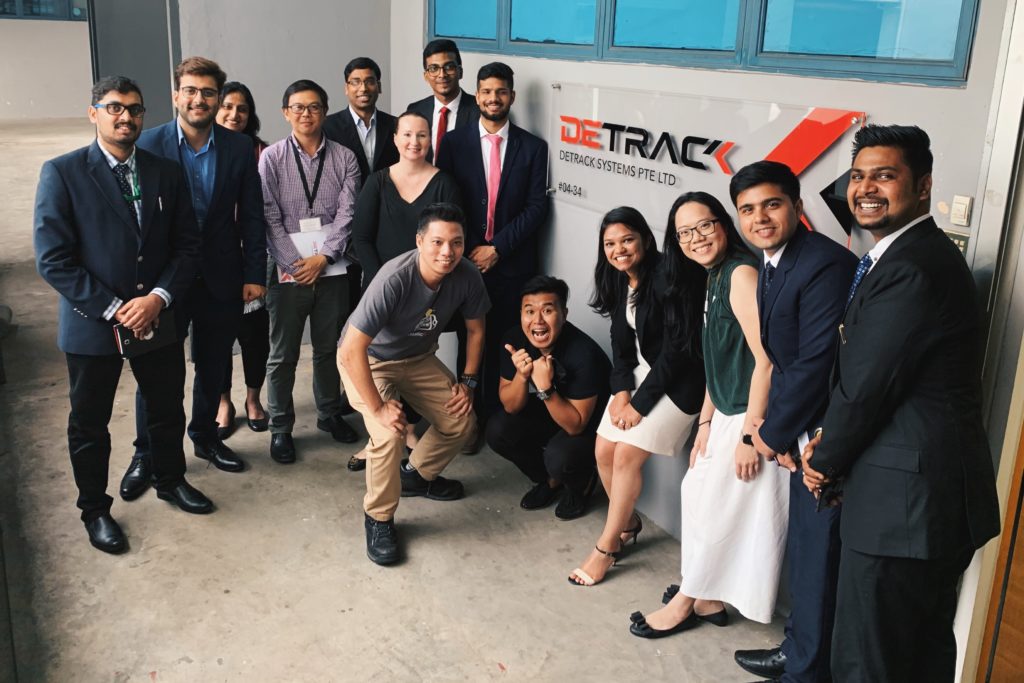 A thriving relationship with SP Jain
SP Jain School of Global Management is a leading Australian business school that provides modern, relevant and practical global business education.
The school is renowned for pioneering and offering tri-city undergraduate and postgraduate programs as they have a campus in not just Singapore, but also in other dynamic business hubs like Dubai, Sydney, and Mumbai.
Our relationship with SP Jain has been thriving for the past year and Detrack Co-Founder, Fanny, was even a panellist at the recent Annual Supply Chain Management Conclave hosted by the school.

Global Immersion Project
SP Jain is also well-known for its Global Immersion Project which requires graduating students to execute in-depth research and provide actionable strategic direction for organizations they were attached to.
We jumped at the chance to get involved when the school invited Detrack to be a part of their latest edition of the project. With notable organisations like Unilever Group, Bloomberg, and Huawei Technologies having all hosted students from the school for past projects, we were definitely in esteemed company.

A group of graduating students (who were super-sharply dressed I might add), along with their academic mentors, dropped by our office earlier this year to kick start the project.
These guys were a highly-focused bunch. So, after almost forcing them to bring down the intensity level down a notch, we split them up into two groups – a group each for Detrack and ElasticRoute – before sharing with them the project scope and what they were required to come up with.
Our team shared with the students current trends in the industry we operated in. We also explained how Detrack, as a B2B solution handling tons of personal data, is
making cyber security a priority
.
Besides Detrack, we introduced the students (who all had their game faces on still) to ElasticRoute. We discussed with them how our route planning solution is
playing a crucial in last mile deliveries all over the world.
Exceeding expectations
Over the course of 4 months, both group of students exceeded our expectations and delivered excellent pieces of work time and again.
I had blast working with these exceptional group of students. It was also an honor (and pleasure!) for Detrack to be given the opportunity to get involved in SP Jain's notable Global Immersion Project.
We're all looking forward to the next one.


Be impressed
Along with SP Jain, our delivery tracking and electronic proof of delivery (E-POD) solution have also impressed numerous businesses around the world, so download our app on the App Store (iOS) or Google Play (Android) now to start digitizing and automating the entire last-mile delivery operations for your delivery business.