Wishing prosperity for the business, great wealth and a floor full of gold is always an excellent idea, but add that along with a boat-full amount of exquisite seafood for lunch, and all is auspicious indeed this lunar new year.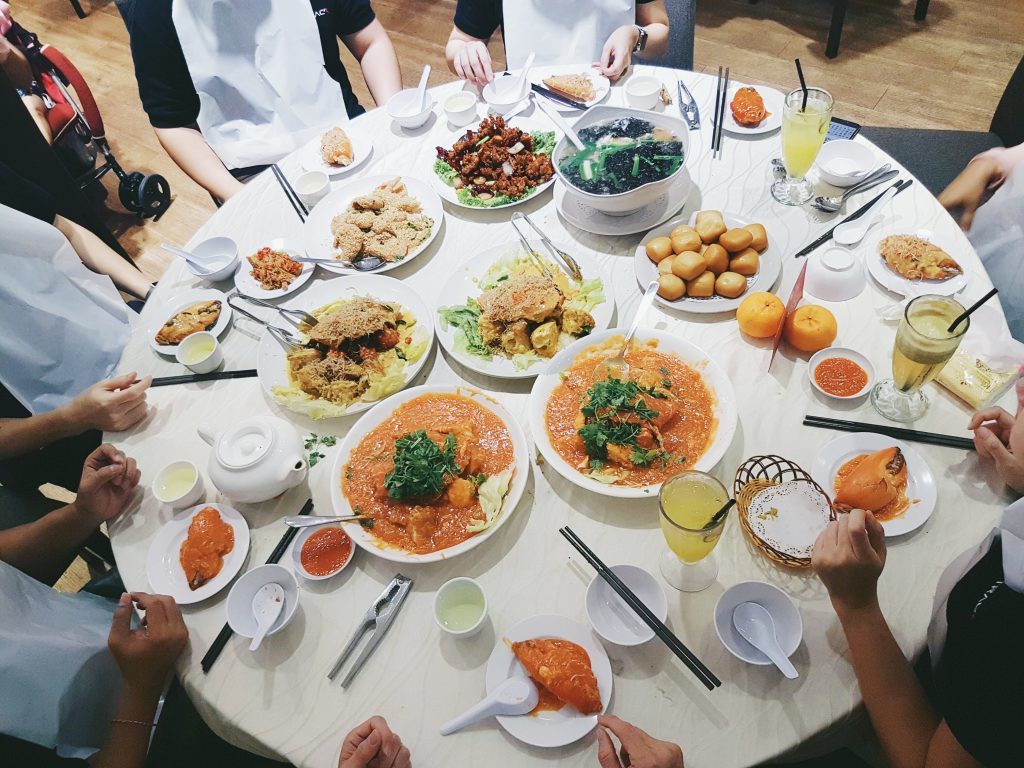 Instead of eating at the office yesterday, the team took a quick drive down the well-known Home of Seafood to have a special lunar new year lunch! To say that the food was mouth-watering would be an understatement, as the popular restaurant served up the finest range of seafood and absolutely amazing crabs. Hari Raya, Deepavali, Christmas, and possibly Christmas Eve, no festival or holiday is not worth celebrating by Detrack. And we know there's really no better way to celebrate than by having an awesome meal with equally awesome company.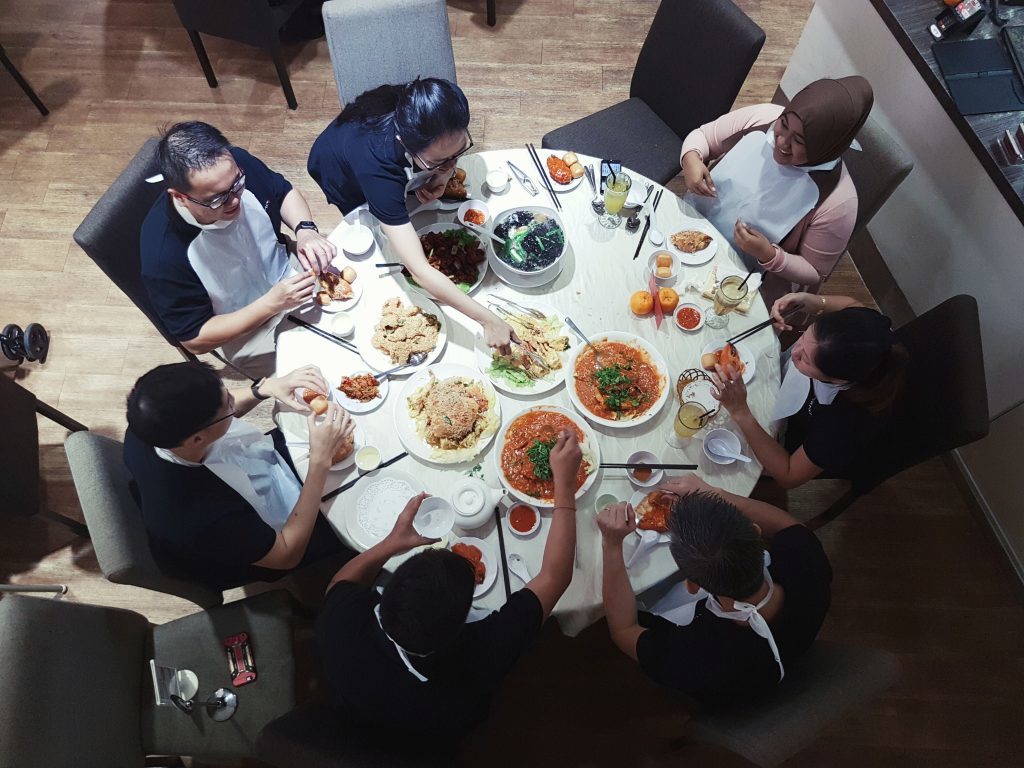 Everybody shared interesting festive stories, talked about what we did during the holidays, and even manage to discuss some exciting company updates; all done in the midst of crab shells flying around as the entire team devoured the dishes with pure excitement. The lunch was a little more special for Farah and I as we don't often get to experience the traditional practice of Lo Hei, where everyone at the table gathers around to mix and toss all the ingredients of this happy-looking, rainbow-colored dish, known as Yu Sheng (鱼生).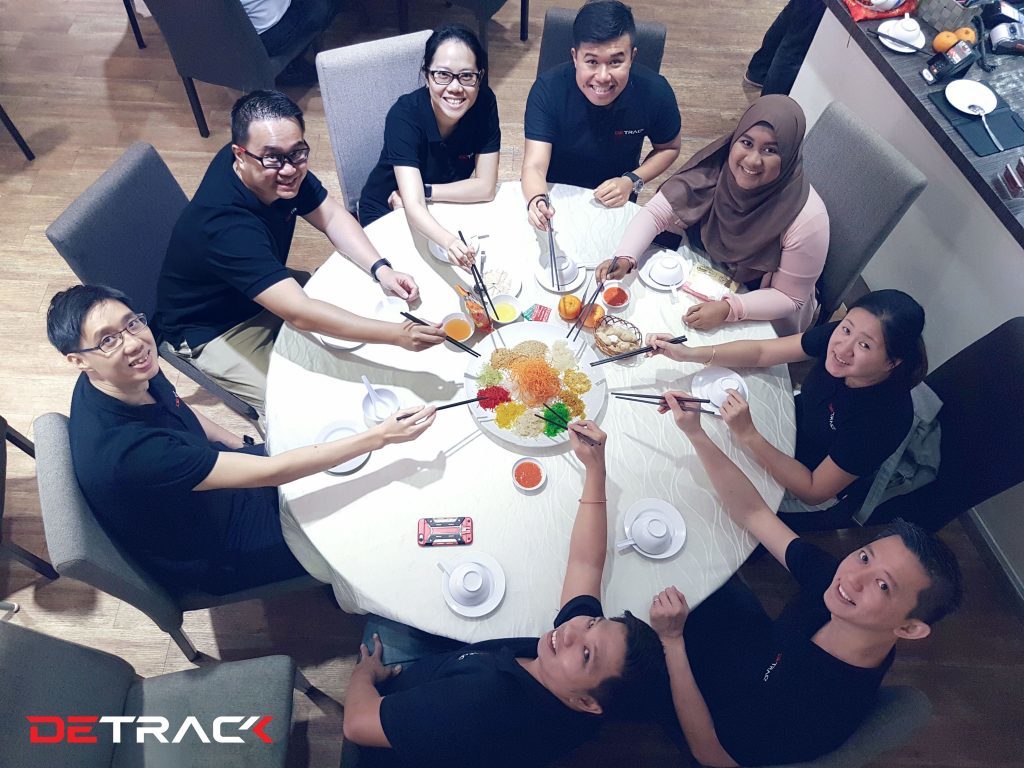 While we dread the weighing machine for the whole of next week and try to justify the amount of food we had by intensifying our badminton and swimming sessions, all of us here at Detrack would like to wish everyone out there Gōng Xǐ Fā Cái once again. May all of you be blessed with good luck and fortune the entire year!