We have designed a very flexible rule-based system for you to automate the job of keeping your customers informed throughout the entire last mile delivery process.
You can configure and select different milestones to fire off text messages to your recipients – automatically. The messages are customizable for the different milestones.
Here's what it can do for you.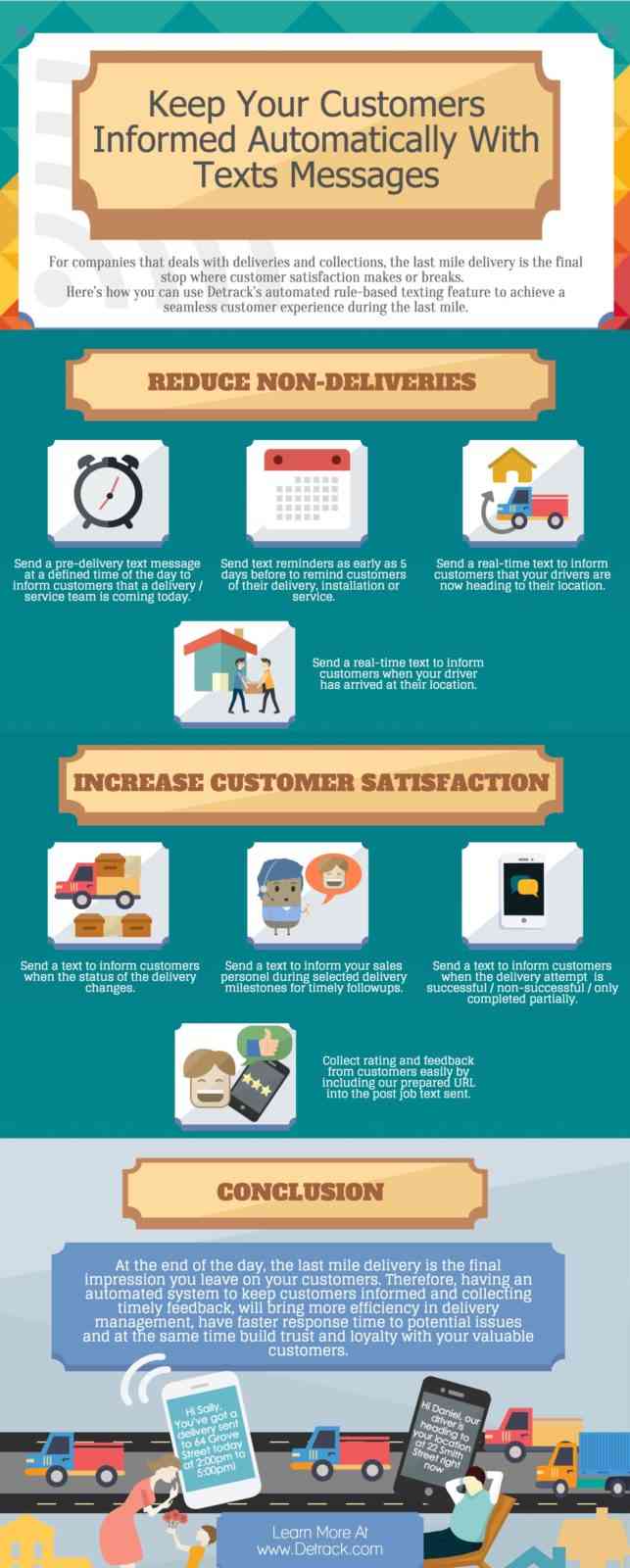 There are just a few steps involved to set up your automated text messaging on Detrack.
First you need to set up the rules so that the system knows when and what to send your customers. You can refer to this tutorial to guide you through on how to configure your text notifications.
All text messages will be sent through your account with Twilio, a 3rd party cloud messaging gateway. If you hadn't sign up for a free account with Twilio, you can do so here or you can check out their affordable pricing. Once you have connected your Twilio account and configured your rules, your text messages will be sent to your customers automatically at the different milestones.