Hi there!
Would you like to know how Artificial Intelligence (A.I.) can be used to geocode those addresses that even the best geocoding systems aren't able to?
A.I. may very well hold the key to cracking this last mile code and eventually help you and your businesses to optimize your operations and drive down that hefty price tag of running those last mile deliveries.
We would like you to meet George – the World's First Geocoding A.I.
Discover the future today, right here.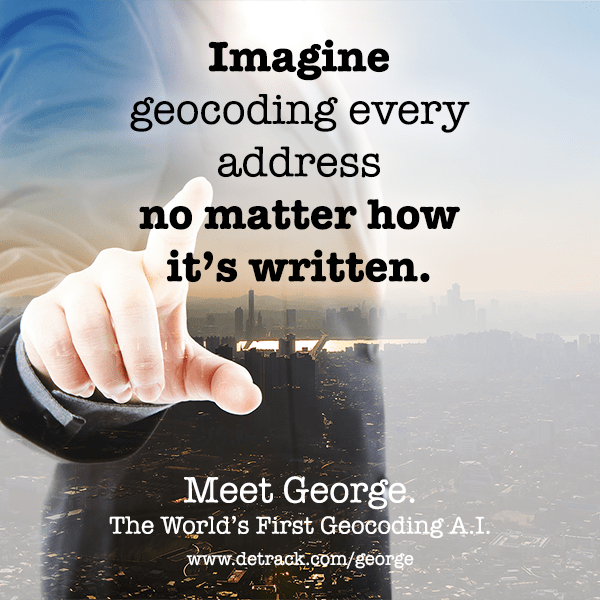 Cheers,
Team Detrack