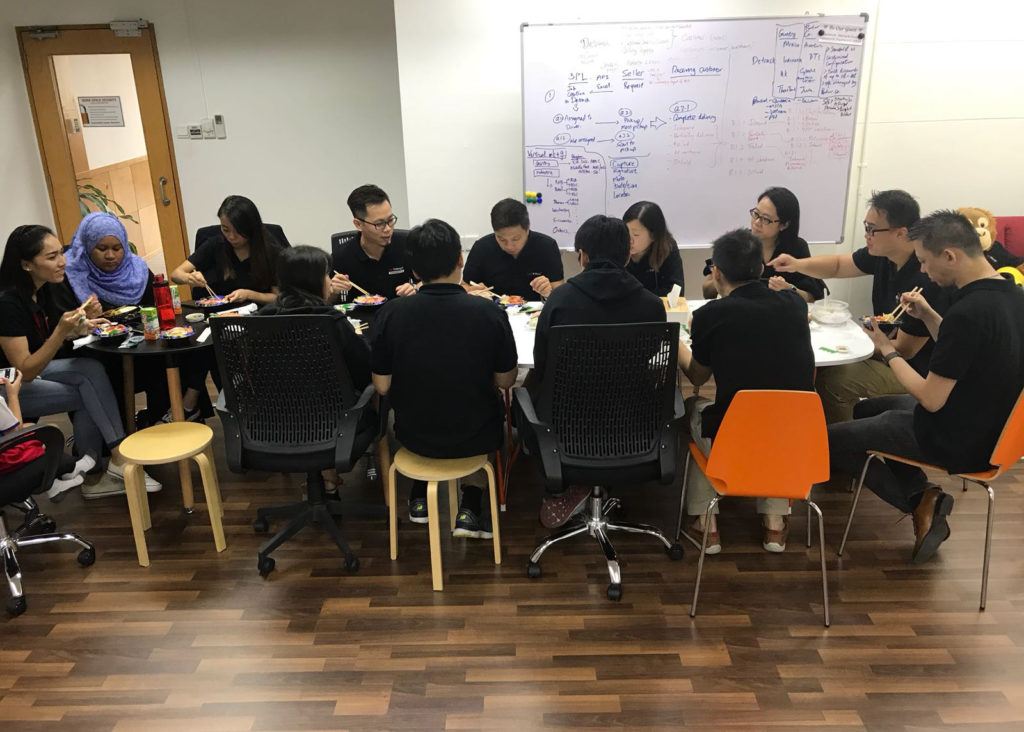 Growing tribe
As the Detrack tribe grows, welcoming new faces into the team has been absolutely refreshing. Walking into the office every morning has felt extra vibrant when greeted by multiple Good Mornings coming from every direction.
But, no matter how big Detrack gets or how many new and talented individuals join the tribe, there will always be a family atmosphere in the company, and it's a culture that all of us are proud of.
And like any family, there are bound to be the odd squabble or misunderstanding between members who actually love one another (maybe deep, deep, deep down).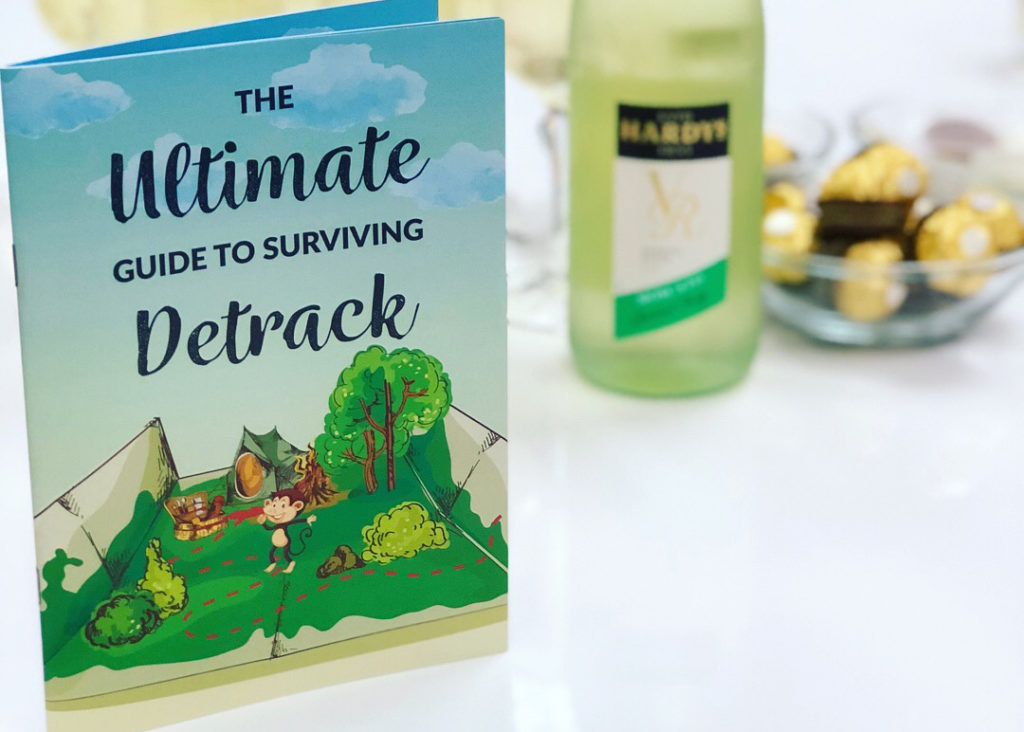 The ultimate Detrack guide
To help everyone in the Detrack tribe (both the new and the not-so-new) get along swimmingly, we've decided to create a little but oh-so-important document.
We're not huge fans of words like official or rules and would collectively grimace whenever we hear them. Instead, we've come up with a simple guide to assist absolutely anybody survive life in Detrack.
Whether you're gregarious or prefer to keep to yourself (which won't be easy because the rest of us will not leave you alone), whether your music playlist consist of Jay Chou or JAY-Z (or both!), our recently launched guide will allow everyone in Detrack to live, work, and play in harmony.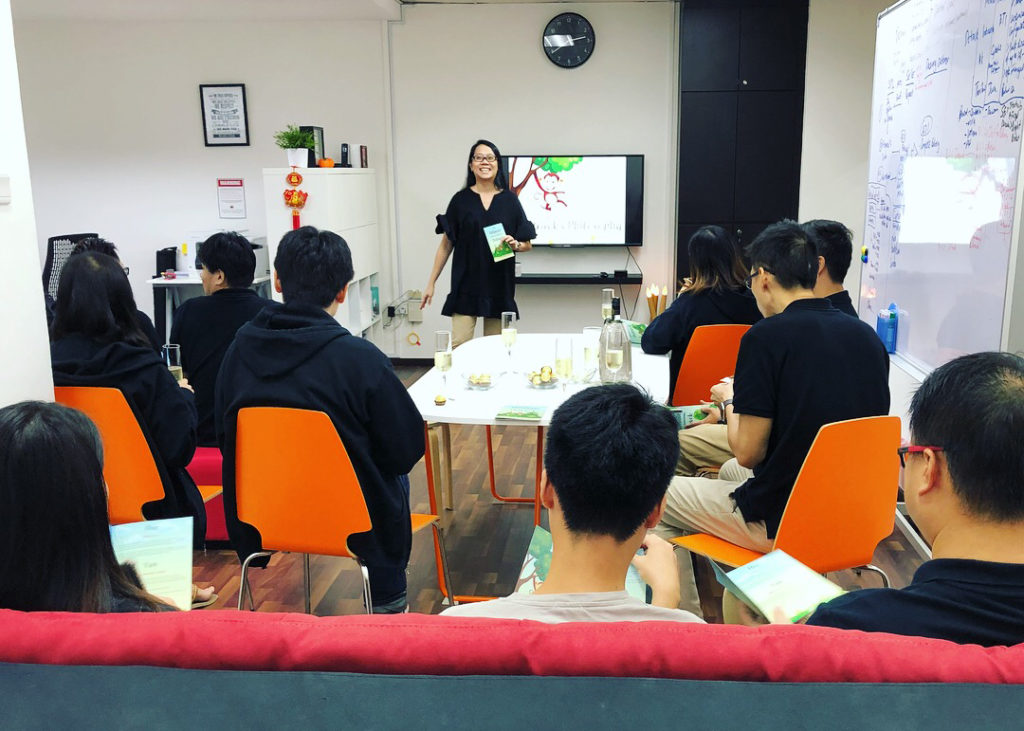 The team gathered around for the staff handbook launch accompanied by wine and chocolate (of course) to keep everyone relaxed and the atmosphere super chilled, as Fanny went through how all of us could benefit from the guide.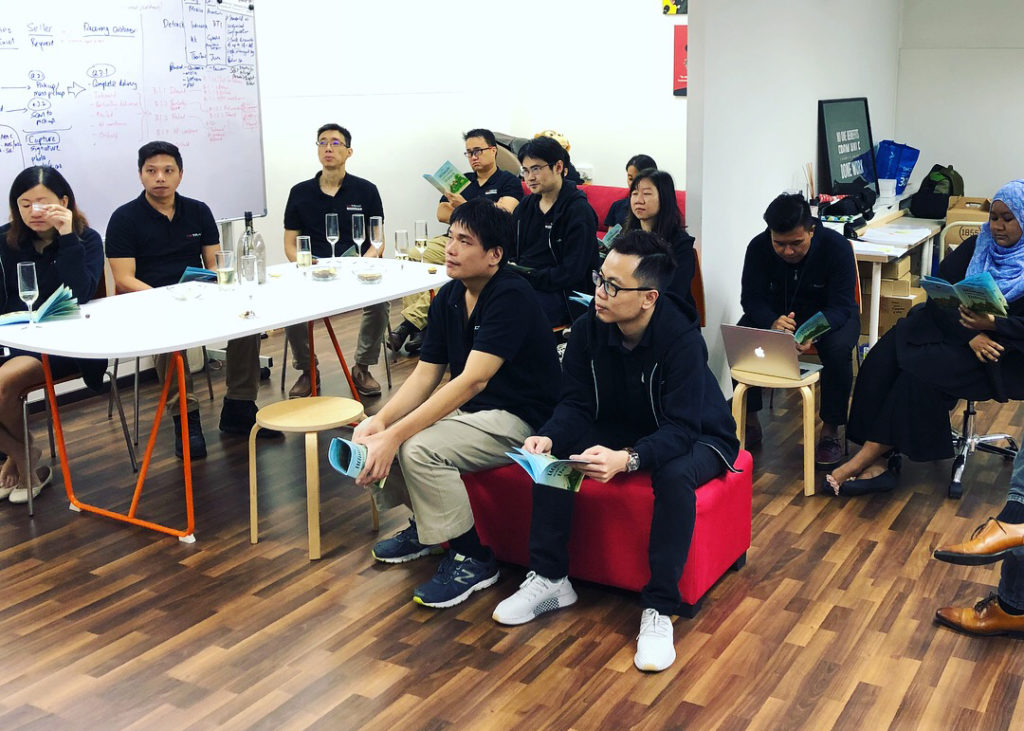 Detrack's philosophy and topics ranging from admin processes to the all-important staff welfare were discussed in a light-hearted setting.
Fanny briefly explained all the awesome facilities you could find in the office like the pool table, gym, shower, and the almighty massage chair!
She also made it crystal clear how significant food is in the Detrack, and how seriously we take our drinks. And yes, I meant like proper proper drinks.
I'm not even kidding.
The shelves in the office are 60% filled with folders, files and actual office stuff, while the other 40% (at the time of writing) are made up of a wide range of spirits any bartender would approve.
Each and every one of us felt more at ease knowing there's now a guide to help us out during situations we may not be so sure of.
Talk of drinks piqued your interest?
Feel free to check The Ultimate Guide To Surviving Detrack for yourself.
Click here and enjoy!

Get in touch
If you're expanding your delivery business, contact us today to find out how you can digitize and automate the entire last-mile operations.