Software Advice, a leading company that helps businesses navigate their software-buying journey has recently recognized Detrack as a Top Truck Dispatch Software in its latest Frontrunners report.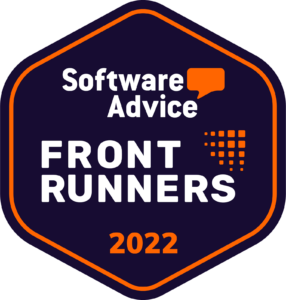 This report evaluates verified end-user reviews, positioning the top-scoring products based on their usability and customer satisfaction ratings for small businesses. (Know more about the methodology here)
Detrack has earned an incredible overall rating of 4.8 (out of 5) in the trucking software category. Big thanks to all our users who love us so much! It would not have been possible without your constant support.
Check out what our happy users have to say about us:
"I have been using Detrack for the management of deliveries for my Florist business for many years now. It has really helped to improve the delivery part of my service. By using Detrack we have a much more efficient system with excellent record-keeping. I am now starting to work with Detracks companion software Elasticroute for route planning, particularly at busy peak periods. Both systems work seamlessly together and have provided me with a very good overall experience. When I do need any help with setup or queries, I have found Detrack support to be excellent every time. Overall Detrack is an excellent product." – Anne
"Before Detrack we plan the routes on paper and was a mess. With Detrack we have productive and clean delivery planning and reporting for every single delivery. The driver app is very useful. The admin panel is very good. Very easy and convenient delivery management. Delivery proof with images and geotagging. Easy API configuration with our EPR software. Very easy configuration for SMS notification." – Bojan
"Great App to start off with. I have been using it for the past few years. Overall, Detrack is very good, and appreciate my friend for recommending me this powerful app. Ease of usage and real-time tracking of product. Proof of delivery is almost as immediate. Call and SMS function is wonderfully in place." – Garfield
Want to share a review? Click here
About Detrack
Detrack is a powerful delivery management software that helps businesses to streamline their operations and improve efficiency. The software effectively tracks, monitors and reports on all aspects of the delivery process, from dispatch to tracking to invoicing. This enables businesses to identify bottlenecks and problems quickly, and take corrective action to improve performance.
Detrack also offers a range of features to automate and simplify the delivery process. For example, businesses can use the software to create delivery routes, track driver progress, and receive real-time notifications of any delays or issues. This helps to improve customer satisfaction by ensuring that deliveries are made on time and as expected.
In short, Detrack is an essential tool for any business that relies on deliveries to operate effectively.
About Software Advice
Software Advice is the leading online service for businesses of all sizes navigating the software selection process, providing free, personalized software recommendations that meet their business needs. Software Advice features objective research by industry experts and reviews from validated users, saving buyers time and resources. Software Advice is a Gartner company. For more information, visit https://www.softwareadvice.com/
Disclaimer:
The FrontRunners badge is a trademark and service mark of Gartner, Inc. and/or its affiliates and is used herein with permission. All rights reserved. FrontRunners constitute the subjective opinions of individual end-user reviews, ratings, and data applied against a documented methodology; they neither represent the views of nor constitute an endorsement by, Software Advice or its affiliates.