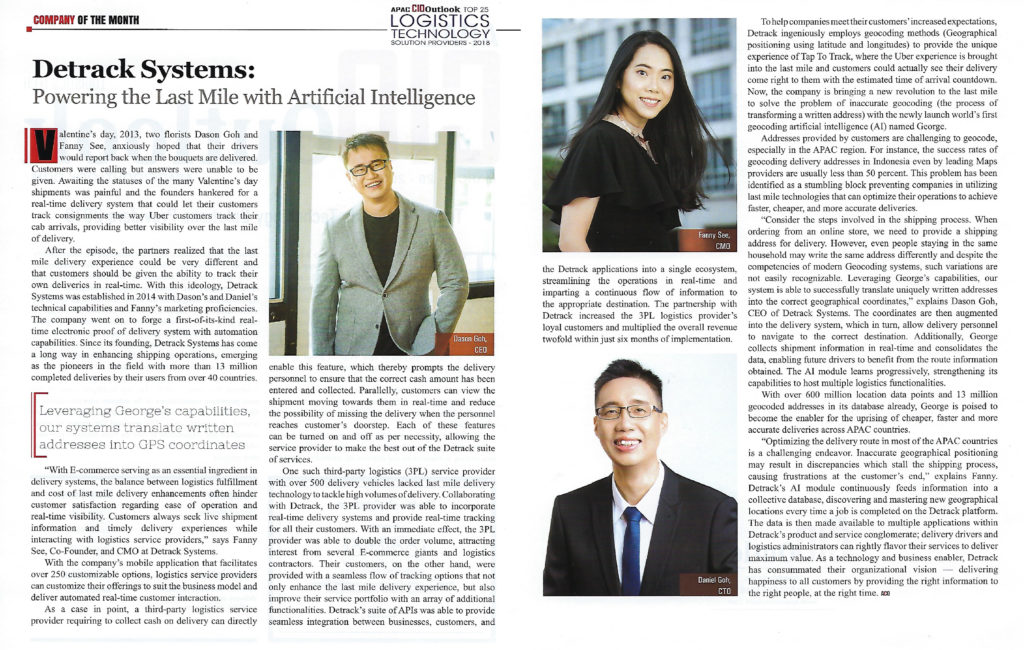 APAC CIO Outlook just published their March issue for the year, and a familiar face could be seen gracing the cover. Flashing his megawatt smile, Dason Goh – CEO of Detrack – is featured on the magazine cover to commemorate two exciting occasions.
Not only is Detrack the company of the month for APAC CIO Outlook, the company was also named Top 25 Logistics Technology Solutions Providers 2018. A nice touch to end the first quarter of the year.
In this month's issue, check out Detrack's co-founders share their thoughts on last mile delivery problems, and how Detrack is helping companies thrive in a world where customers' expectations are ever increasing.
The magazine also includes the introduction of George – the world's first geocoding AI – and how he's bound to become the last mile savior.
Grab your copy of APAC CIO Outlook's March 2018 issue now or read the full feature here.