Psyced!
It was a pleasant surprise and an extreme honour for Detrack to be presented with the prestigious Asia's Best Brand by CMO Asia. The annual gala hosted by CMO Asia promised to be extra special as it was also the 10thanniversary for the organization this year.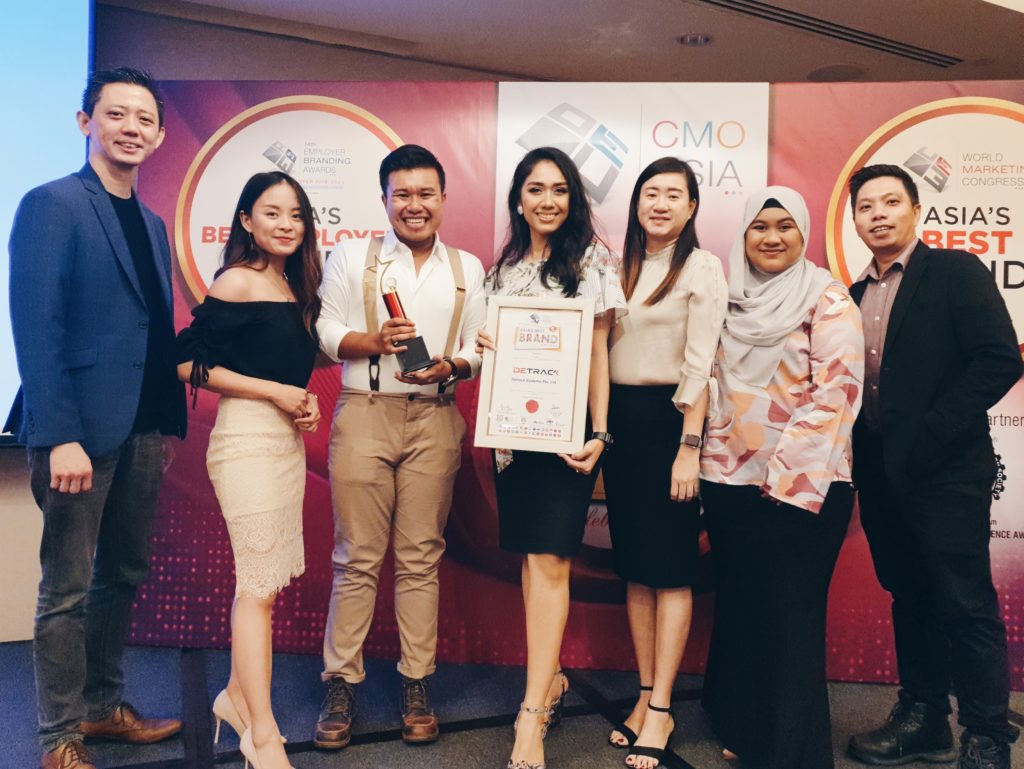 Asia's Best Brand Award
The gala, endorsed by World Federation of Marketing Professionals, is hosted yearly to both cultivate and circulate the importance of branding and marketing in Asia.
We're extremely excited to learn that the Asia's Best Brand is awarded to companies who are successful with their marketing and brand-building efforts, while being 'top of mind' as customers' favourites.
Oscar vibes
You won't need to give the marketing team a reason to doll ourselves up, as we excitedly got dressed to attend the award ceremony. Held at the Pan Pacific, Singapore, on the 15thAugust 2019, it was a nice break in the week for the team to recharge and have a good time.
The evening was hosted by the lively Dr. Bhatia as he discussed the current marketing trends in today's world.
The whole team was having an amazing time mingling with fellow award recipients, and all of us felt a collective sense of pride when Detrack was announced along with other prestigious and well-established brands from L'Oréal and Pizza Hut, to Prudential and NTUC Income.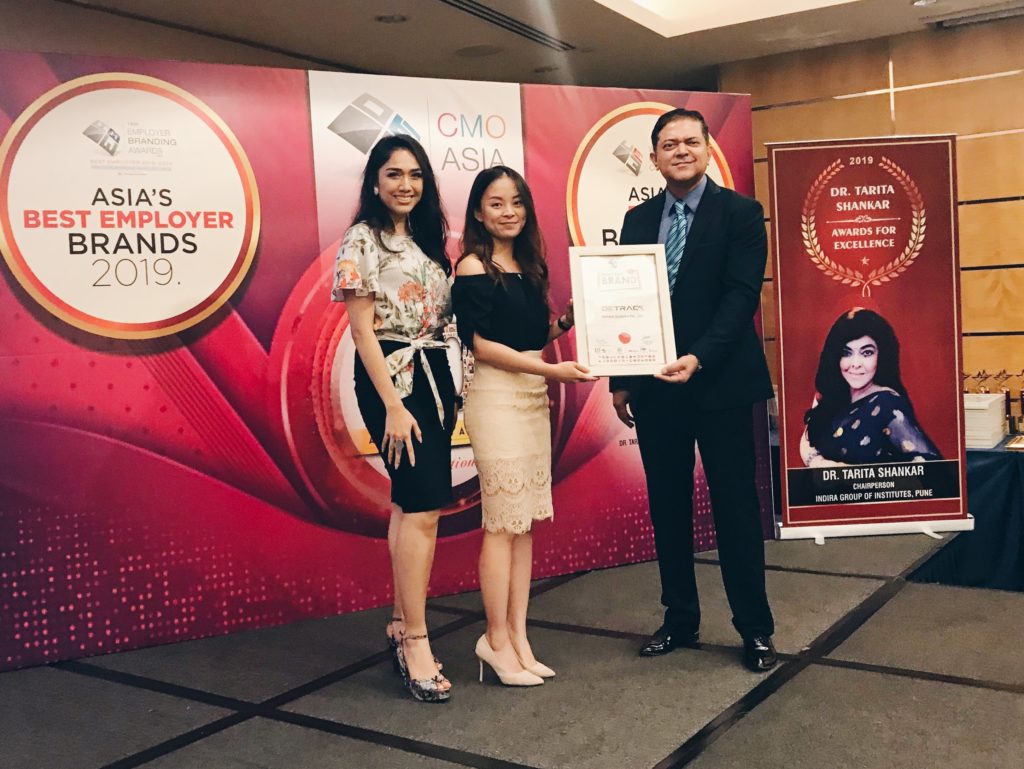 Favorite kind of ending
After graciously accepting the award, the ceremony came to a close but not before the team helped ourselves to the boatload of scrumptious food on offer in the buffet. Incredible dinner on top of an esteemed award, now that's how you end a day.

Join in the fun
To see what everyone is talking about at the ceremony, sign up for a FREE account today to start enjoying the full benefits of Detrack's award-winning solution.