From day one, Detrack has prided itself as a progressive company that has always adopted employment practices that create and sustain an inclusive workplace, as well as promote the well-being of all our employees.
Since 2020, Detrack is proudly recognized as a progressive employer and an avid adopter of the Tripartite Standards.
The Tripartite Standards are a set of good employment practices that cover various aspects of employment areas such as flexible work arrangement, grievance handling processes, age-friendly workplace practices, and more.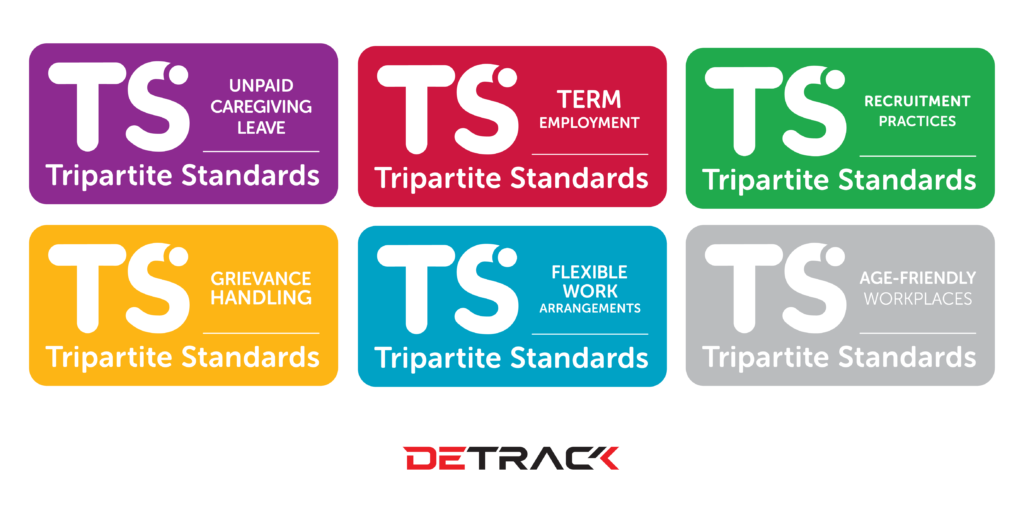 Detrack's commitment to Tripartite Standards
Flexible Work Arrangements
Unpaid Leave for Unexpected Care Needs
Good Grievance Handling Policies and Procedures
Age-Friendly Workplace Practices
Fair, Merit-based, and Inclusive Recruitment Practices
Excellent Term-Contract Employment Practices
By implementing these employment practices, we can guarantee both employees and customers that Detrack is providing a fair, progressive, and diverse workforce.
To ensure the company upholds its promise to promote inclusivity, agility, sustainability, and fairness in the workplace so our employees can realize their full potential, we are constantly reviewing our existing practices to check if we meet the specifications of the Tripartite Standards.
For any Tripartite Standards-related enquiries, please get in touch with us at: info@detrack.com
Get in touch
Or contact us today to find out how you can digitize and automate the entire last-mile operations of your delivery business with Detrack.