In the wake of the COVID-19 outbreak, we are all rebalancing.
From shops being shut down temporarily to office folks working from home, millions of us around the world are finding ourselves in a new business reality.
Even all of us at Detrack are working hard from home to introduce new measures that safeguard the health of all Detrack users, while also encouraging safe, social-distancing practices.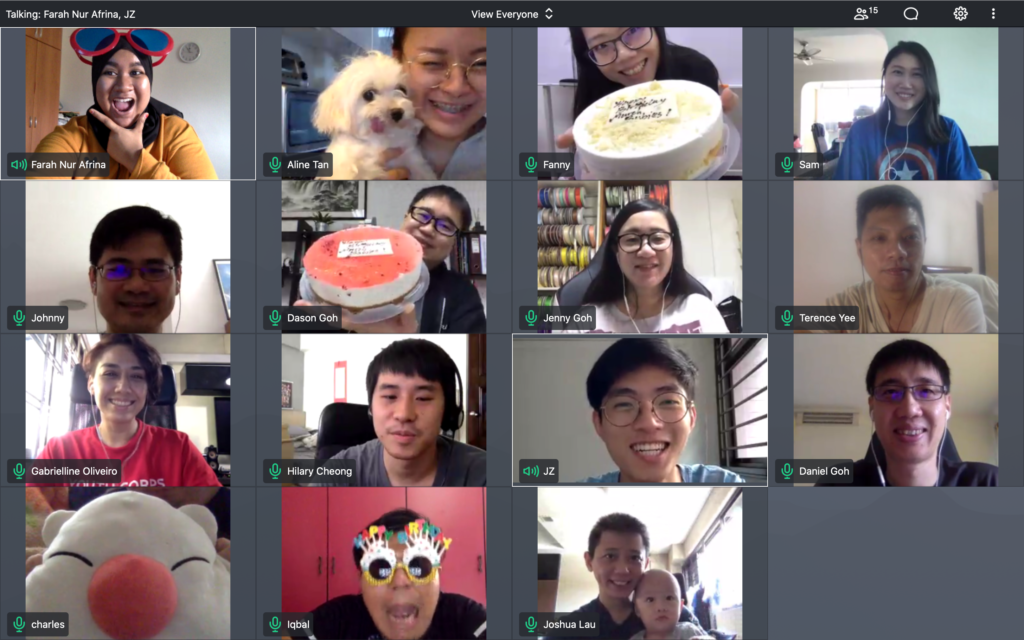 You may have heard of contactless deliveries recently, but how about contactless birthday celebrations? The World Health Organization (WHO) would approve.
We held a virtual birthday celebration for Charles, Jenny, and Josh recently, and it was a blast to say the least. From robotic-sounding birthday songs and wishes to remote cake cuttings (our March babies had their birthday cakes delivered to them!), it was definitely a special experience we'll cherish.
Remember, while remote offices and working from home slowly becomes a norm for businesses everywhere, it doesn't mean missing out on things that bring you joy. No way!
So, continue to take care of yourself (wash your hands!) and know that you are not alone.

Stay socially distanced
If you're delivering birthday cakes or any other food items during the pandemic, contact us today to find out how you can implement contactless deliveries with remote signature for your food delivery business with Detrack.