Cannot. Wait.
It's been too long since Detrack was in Jakarta, and we absolutely cannot wait to be back there. And what better way to make our return to this beautiful city than attending one of the most exciting events to ever grace its shores – e2eCommerce Indonesia.
e2eCommerce Indonesia 2017 is a conference and exhibition that curates an ecosystem-based platform to accelerate Indonesia's digital economy.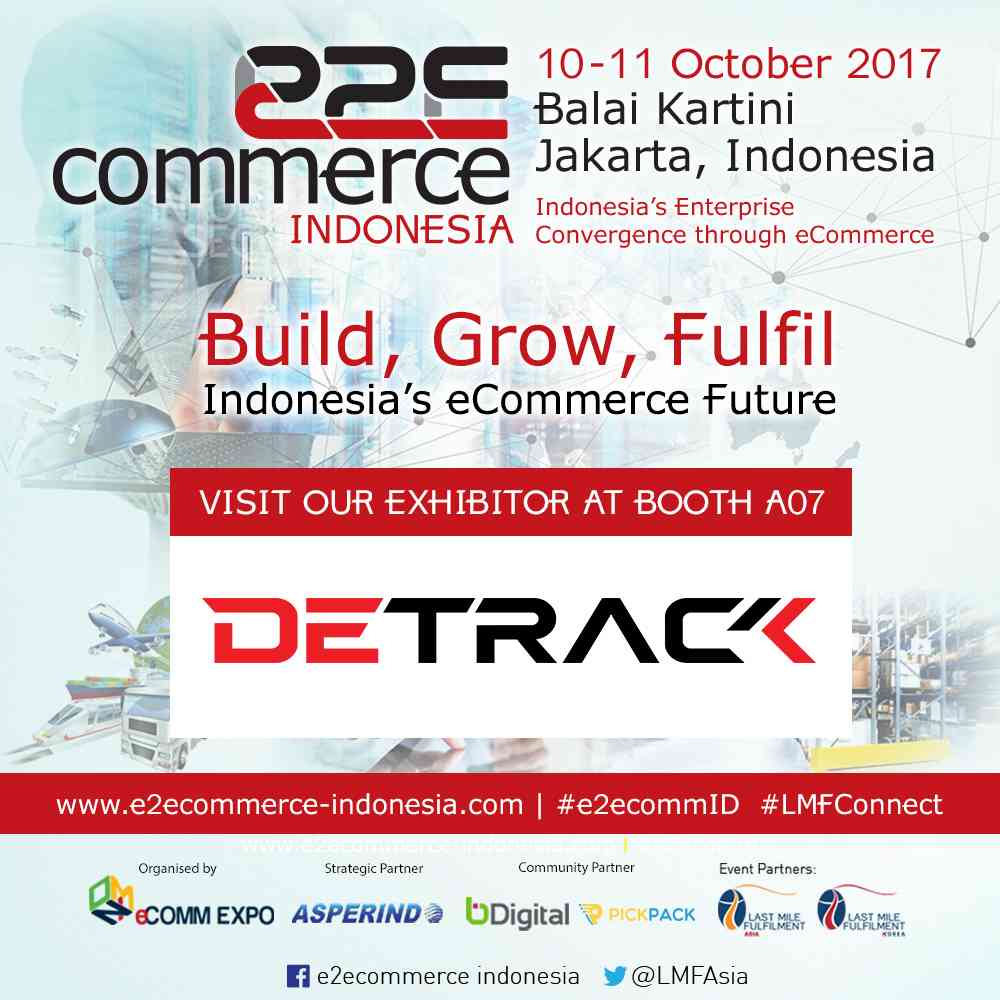 Already expecting a crowd of 2,000 for the 2 event-filled days taking place at Balai Kartini Jakarta, the convention aims to serve as a platform for the Indonesia eCommerce industry to bring together key players to encourage conversations on both strategic and operational issues.
Detrack was honoured at being asked to exhibit at such an exciting event, and we immediately confirmed our attendance. The team has always been fascinated by the rapid rise of Indonesia's eCommerce industry, and we were keen to learn from the industry leaders. We're also eager to share what Detrack can offer to retailers, marketplace operators, and fulfilment & logistics players in Indonesia.
Our trips to Jakarta have always been nothing short of amazing, so we look forward to meeting both new and familiar faces at e2eCommerce Indonesia. Drop by booth A07 at Balai Kartini, Jakarta on 10th and 11th October 2017 to catch up (Detrack has bucket-loads to share) or just say hello. See you there!
#e2ecommID #LMFConnect #detrack #detrackinjakarta