The rapid growth of courier services has become an essential aspect of our lives — they provide a fast and convenient way to send and receive packages. The worldwide courier service industry is expected to reach $658.3 billion by 2031, which justifies the rapid rise of e-commerce shopping, cross-border commerce, and on-demand deliveries.
As a result, courier business owners have seen increased patronage. However, as with all businesses, running a courier service business isn't without issues.
From meeting the expectations of demanding customers and delays in delivery to the ever-changing regulations of the delivery industry, there are several common courier challenges that you have to deal with while running the business.
In this article, we will share some common challenges and effective solutions to handle them.
What is a Courier Service?
Couriers are skilled professionals responsible for speeding up the delivery process and resolving complex logistics challenges. They often utilize several means of transportation, like cars, motorcycles and bikes, bicycles, and even planes. A carrier aims to deliver their client's package with care and proper handling, ensuring it's safe.
Courier services are a delivery business that helps people send their parcel, consignment, or package from one location to another. The booking and payment can be made online, and senders can choose if they want their package picked up by a courier or dropped off at a designated location to be picked up by the courier later.
They play a vital role in the eCommerce industry and offer huge comfort to online sellers by delivering their customers' packages for a small amount which depends on several factors like weight and dimension of the package or location to be delivered. Delivery courier services often own different mediums of transport and have a fleet of drivers for delivery.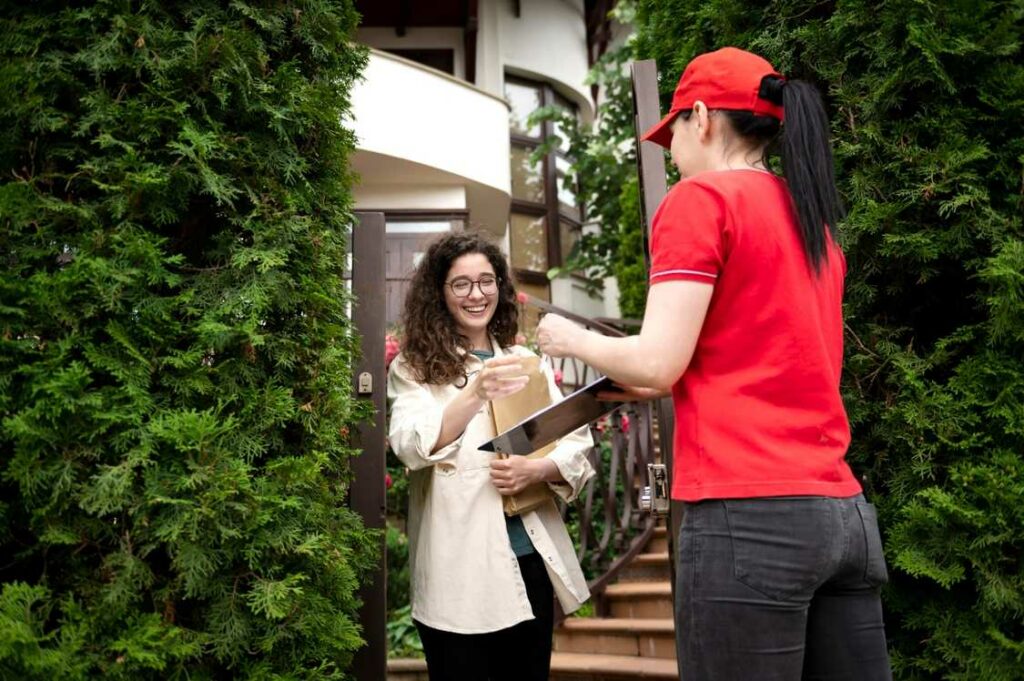 Challenges Faced by Couriers
Regardless of their importance in the delivery industry, couriers face several difficult challenges in terms of efficiently delivering packages. Below are some of the common challenges they face.
Delays in delivery
The end goal of a courier is to deliver a customer's package at the stipulated time. However, failure to do so due to delay caused by several potential factors can be a major issue. It's one of the most common challenges couriers face. Some of the causes of delayed deliveries include traffic congestion, bad weather conditions, issues with the vehicle, and poor driving of the driver.
When couriers run into traffic situations causing delays, it can lead to customers' dissatisfaction with the service, as they have to wait longer for their package to reach them. Ultimately, the danger of delayed delivery is poor customer satisfaction, leading to a drop in revenue.
Lack of tracking information and poor visibility
Another major challenge faced by couriers is the lack of tracking information. When couriers can't track a package or shipment, it becomes extremely difficult to determine how long it would take to get from one point to another. Also, not knowing the location or status of a package can result in delays for customers who want their parcel delivered timeously.
In today's world, most customers expect full transparency from their couriers. They expect to be regularly updated on their package's delivery status and estimated arrival time. On the other hand, couriers face a significant challenge in providing visibility for all packages, as failure to do so would mean the customers choosing a courier service with better visibility.
Poor level of communication
Inadequate or absence of communication between the sender and receiver is a challenge that couriers have to deal with. When someone sending an item fails to accurately share the details of their shipment or the receiver doesn't share their expectations, it can create a challenging scenario for the involved parties.
Poor or lack of communication can also confuse about the time of delivery, box sizes, and even pick-up location — all of which can result in misunderstandings leading to delays. Additionally, if neither party owns up to the mistake, it can cause anxiety on both sides, making it even more difficult for the courier to deliver the package on time.
Lack of communication can also occur when there's no clear line of communication between the courier and receiver or sender. In such cases, the receiver will have no idea of the package's ETA or if there is a change in schedule or delay in the delivery, resulting in broken trust and a lack of confidence in the courier service.
Missing or damaged package
One of the main responsibilities of a courier service is to deliver its customers' packages in perfect condition. However, couriers often face the challenge of missing or damaged packages due to several factors, like poor handling, tracking, inadequate packaging, and poor sorting.
When customers' packages are missing or damaged, it can affect customer loyalty, affecting the courier's reputation, feedback, and profits.
Vehicle breaking down and running out of fuel
This challenge is one of the most common causes of delayed deliveries in the courier business. Delivery vehicles breaking down due to a flat tire, faulty brake pad, or bad bushings are quite common and can be challenging for couriers to meet their delivery schedule.
In the same way, when a vehicle runs out of fuel in an area that isn't close to a fuel or gas station, it can result in the courier wasting precious delivery time in getting fuel before continuing their delivery journey.
Unfamiliar delivery location
Getting lost when delivering items to an unfamiliar delivery location is a common challenge that couriers face. As a result, it reduces the speed of delivery completion and causes delays. Getting lost in unfamiliar locations also causes the customer to be frustrated, increasing the chances that they lay a public complaint, which can increase negative reviews and hurt the business.
Poor customer service
When couriers cannot give customers regular updates on their package's location, they're forced to rely on a large time frame, which is usually the entire day. In such cases, it causes the customer to wait for a long period without an exact delivery time. Customers get inconvenienced and become less likely to use your services again.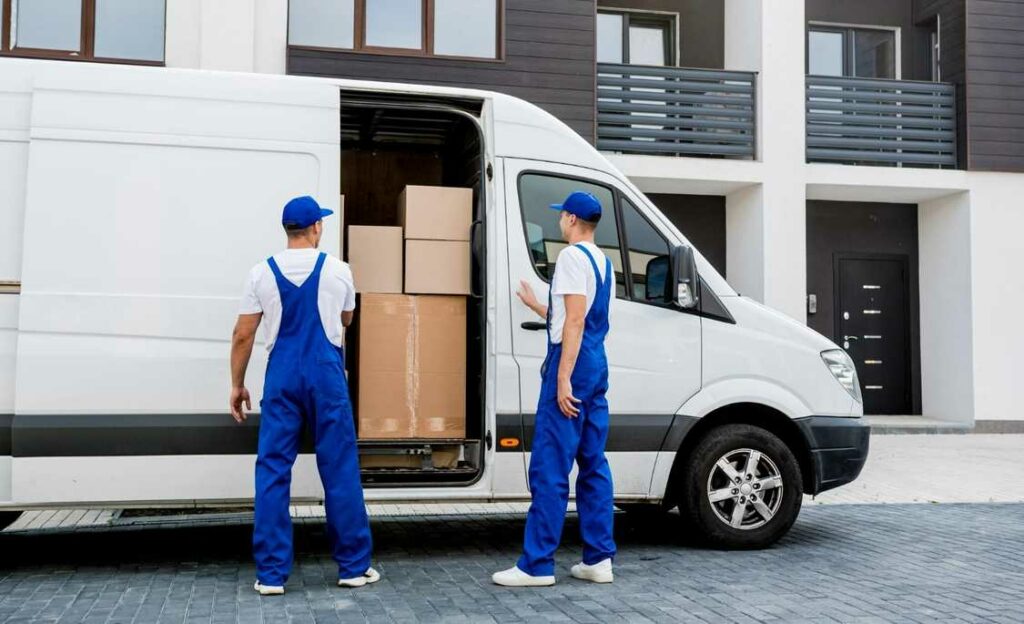 Solution to Challenges Faced
While couriers face several challenges when delivering customer packages, there are also effective solutions to the challenges that can boost productivity and customer feedback, resulting in increased revenue generation. Below are some of the solutions that can be implemented.
Use a delivery management system
Most of the challenges facing couriers can be solved with the simple use of a delivery management system. This software solution allows you to efficiently manage and control your entire delivery process. A delivery management system allows you to automate the entire process, such as processing deliveries, dispatching, notifications to the customer, and real-time tracking of customers' orders.
That way, you can easily avoid any delays arising from poor dispatching, lack of tracking information, and poor delivery visibility. Essentially, a DMS (Delivery Management System) will centralize information and provide real-time visibility on all orders, optimizing workflows and reducing delays in delivery.
Also, it allows for better coordination between couriers and customers, ensuring smooth communication through the instant notifications feature. It also allows efficient handling of delivery requests.
Use a route planning software
One of the major challenges facing courier services is delayed deliveries which can be caused by several factors like traffic, taking a long route, running out of fuel, and even bad weather — all of which can be avoided by using proper route planning software.
Route planning software can help you to plan the shortest and fastest route possible to deliver a customer's package, taking into consideration weather, traffic, and distance. That way, couriers can spend less time on traffic and less fuel on delivering packages, increasing overall productivity, revenue generated, and customer satisfaction.
Use of autonomous delivery vehicles
The delivery industry is advancing at a rapid rate, and one of the ways to combat the challenges facing couriers is through the use of autonomous delivery vehicles. They're types of vehicles that can operate without the need for a physical driver. Delivery through the use of drones is a perfect example.
It can help eliminate the challenges of delayed delivery, damaged packages due to manhandling at regular stops and running out of fuel. Its use has several benefits, including reduced delays due to traffic, enhanced safety, and reduced accidents — all of which are important to a courier's success.
Use live tracking
Poor communication and lack of visibility are often due to the absence of a real-time tracking feature. Live tracking is a huge booster for courier services as it offers benefits to both the courier and the customer.
By using a delivery management system, courier services can track their customers' packages and ensure they are delivered in good condition without damage. It gives the courier total control over the process as they can monitor the package at every step until it reaches the final destination.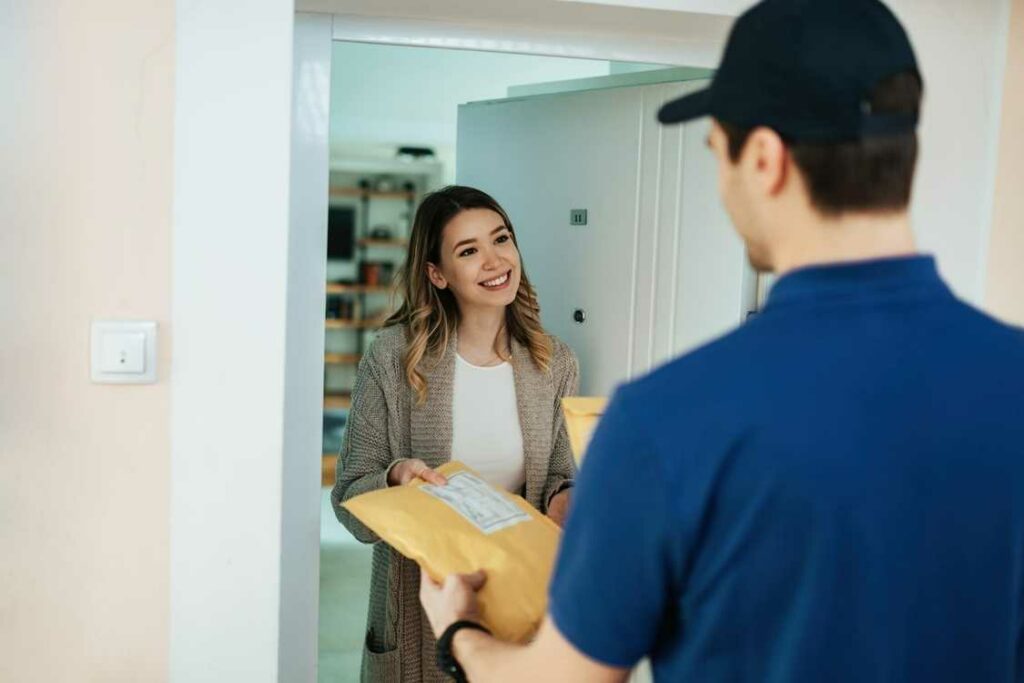 Let Detrack Help You Solve Your Courier Challenges
Couriers are an important part of the delivery industry. However, without proper solutions to the challenges faced, maximizing their service, boosting revenue, and increasing customer feedback will be difficult. Using a delivery management software like Detrack is the easiest way to solve your courier challenges
Detrack offers several cutting-edge features that can help improve the services of a courier. From easy-to-use mobile apps, to live tracking, instant customer notification, and route optimization, Detrack helps you to deliver your customer's packages efficiently with less.
You can try Detrack today and experience route planning at its peak, eliminating the need to travel long distances which increases fuel consumption. Rather, you can save time, increase your productivity and satisfy your customers.