Address book / Contacts allows you to store customer names, company names, addresses, emails, phone numbers, instructions, zone as well as the items and quantity that are usually delivered to your regular customers.
This feature is useful for companies doing milk runs or delivering to fixed customers.
To use the Address Book / Contacts, begin by adding contacts to the address book.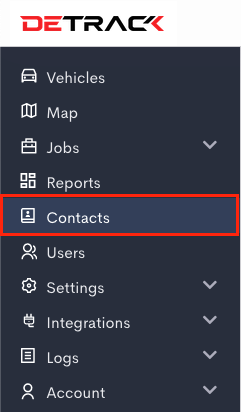 Usage
Go to Jobs > Delivery / Collection > select the date.
Click on Deliveries / Collections then click on Add Delivery / Add Collection.

Type in the first few letters of the customer's name in the Deliver to / Collect from or Company Name field of the Add Delivery / Add Collection form.

The address book will auto-suggest a few customer's names for your selection. Select the customer's name and the rest of the information will be auto-filled.