A run is a collective set / grouping of jobs.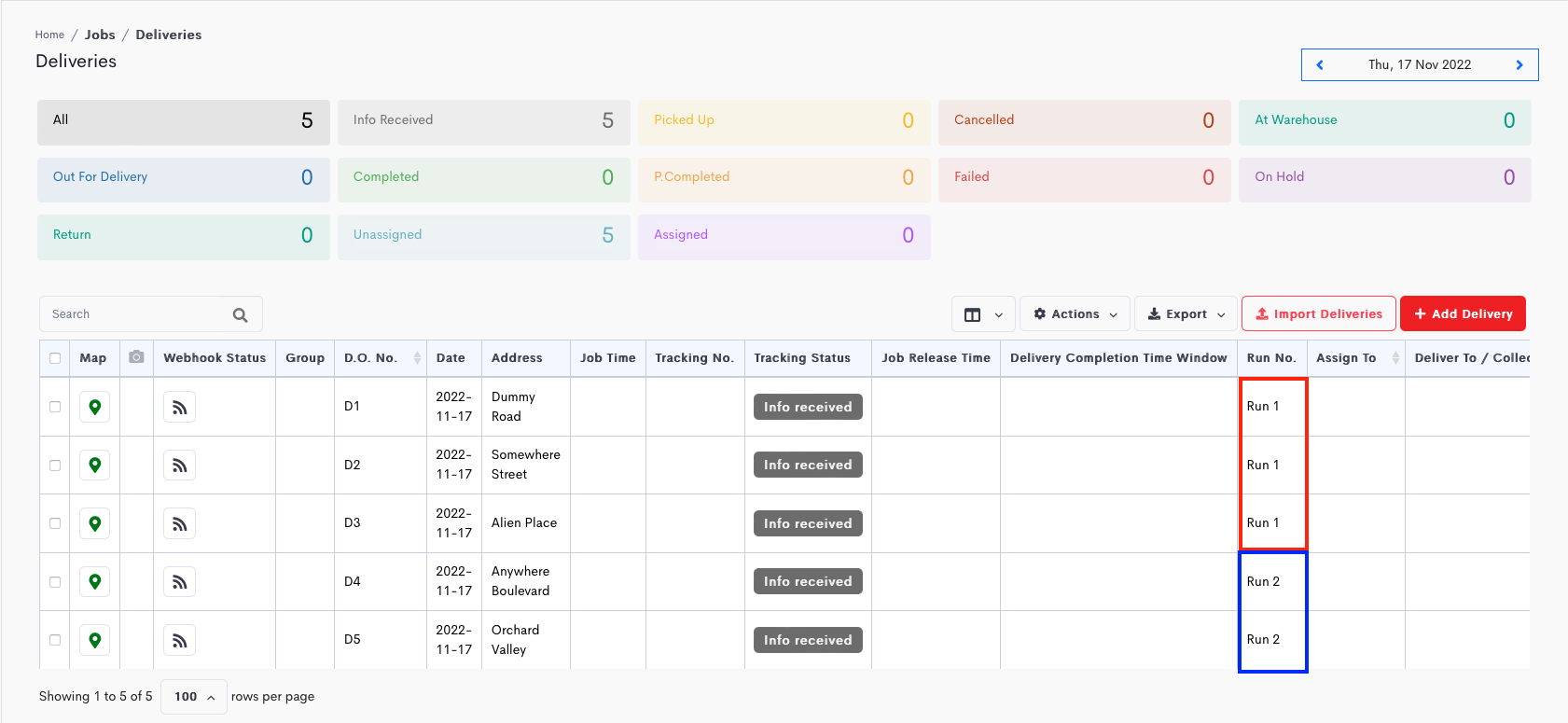 This article describes the scanning of a QR code to accept runs to have the jobs assigned to a driver. To use this feature, the jobs will need to be assigned a Run No..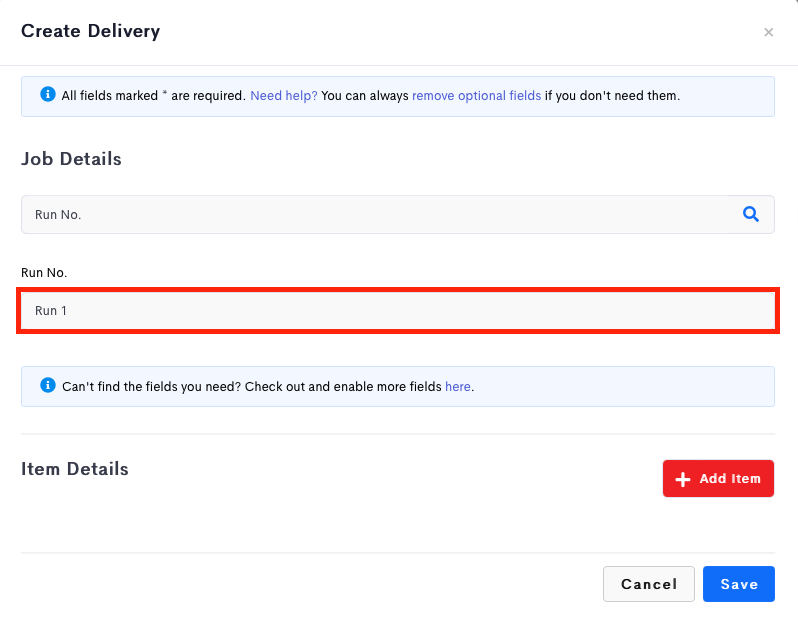 Subsequently, the QR code labels can be printed out for the drivers to scan to have the entire run assigned to them.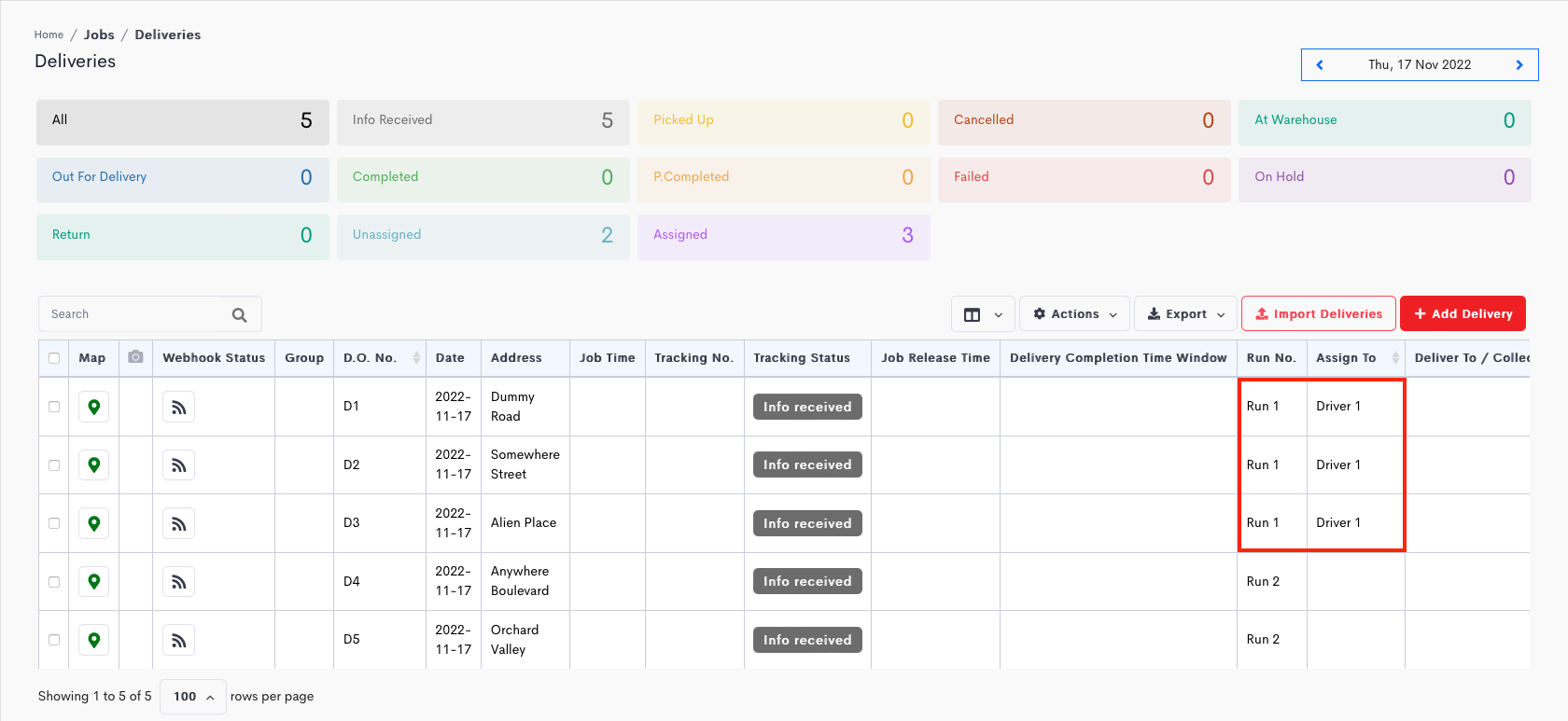 ASSIGN JOBS TO RUNS

Download jobs into Excel file. Click Export button > Excel/CSV.


Assign jobs into runs on the Excel/CSV file Go to the Run No. column and enter the run number manually.

Import updated jobs into Detrack dashboard within same day. Go to Jobs > Calendar > Select date > Deliveries > Import Deliveries.


Click on Browse > Select the template > Import

Ensure jobs are being assigned to runs
PRINT RUN LABELS AND PASTE ONTO RUN BAGS

Go to Export > Job Runs and download the run labels.


Print run labels and paste onto respective run bags.

Driver

In Driver app, tap on the menu on the top right screen.

Tap on Task Scan.

Tap Accept Run.

Scan QR code on run bags.

Delivery jobs will appear on the app.