In your admin dashboard, click on Jobs > Collection.

Select the required jobs.

Click the Export button > PDF.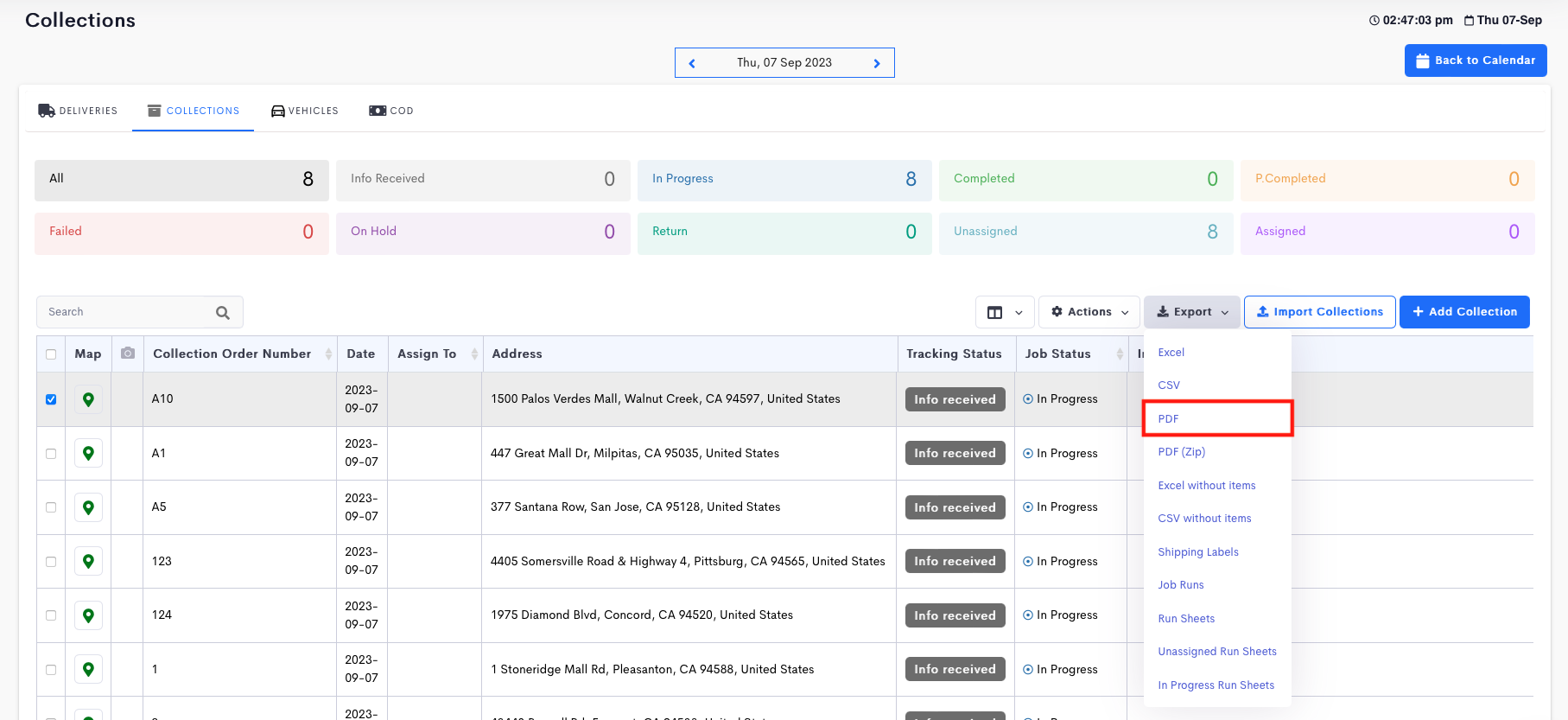 Click the Download button in the pop-up to download the file.

To view the PDF file, you may need to download and install Adobe Reader from https://www.adobe.com if you do not already have a PDF viewer.