In your admin dashboard, click on Jobs > Collection.

Select the required jobs.

Click the Export button > CSV.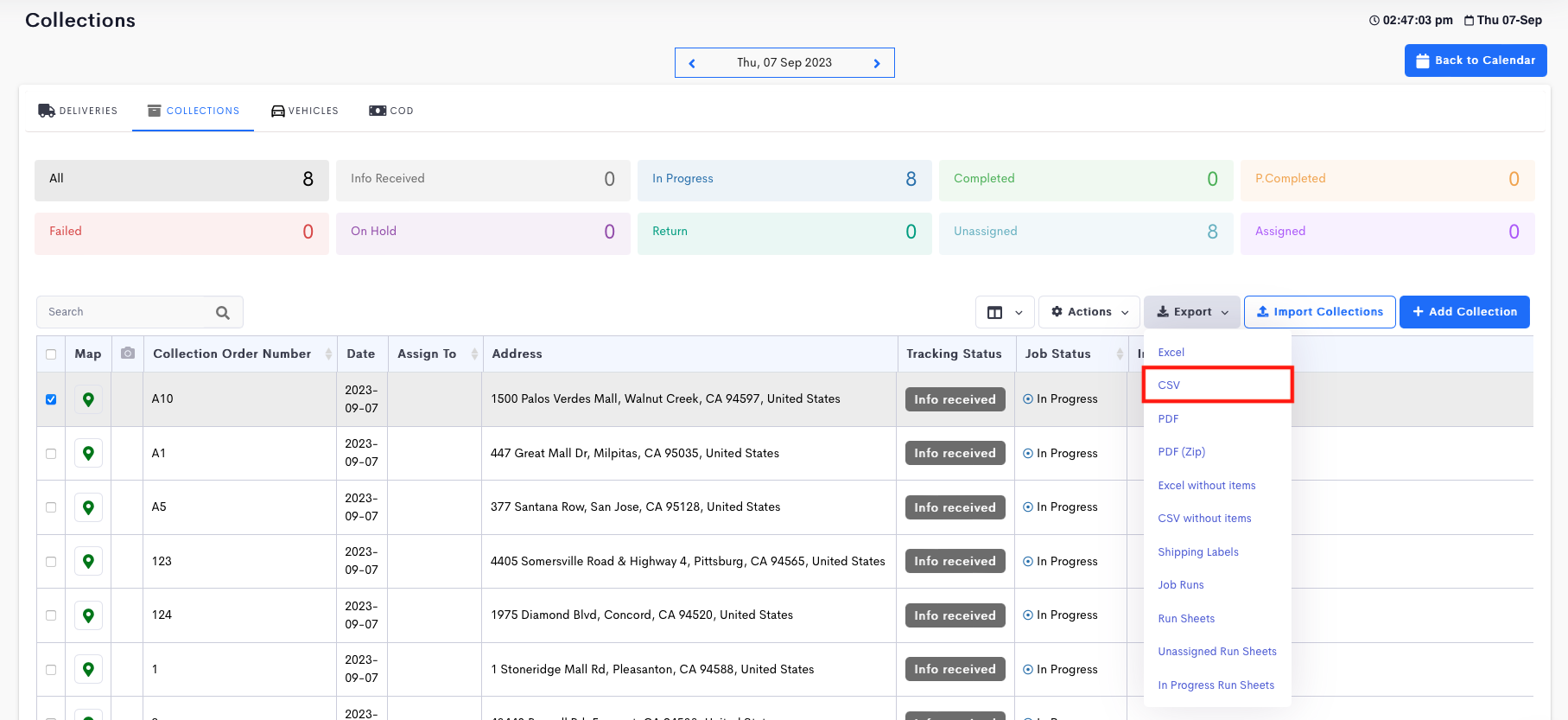 Click the Download button in the pop-up to download the file.

If you wish to download collection jobs without items included, select Export to CSV without items instead.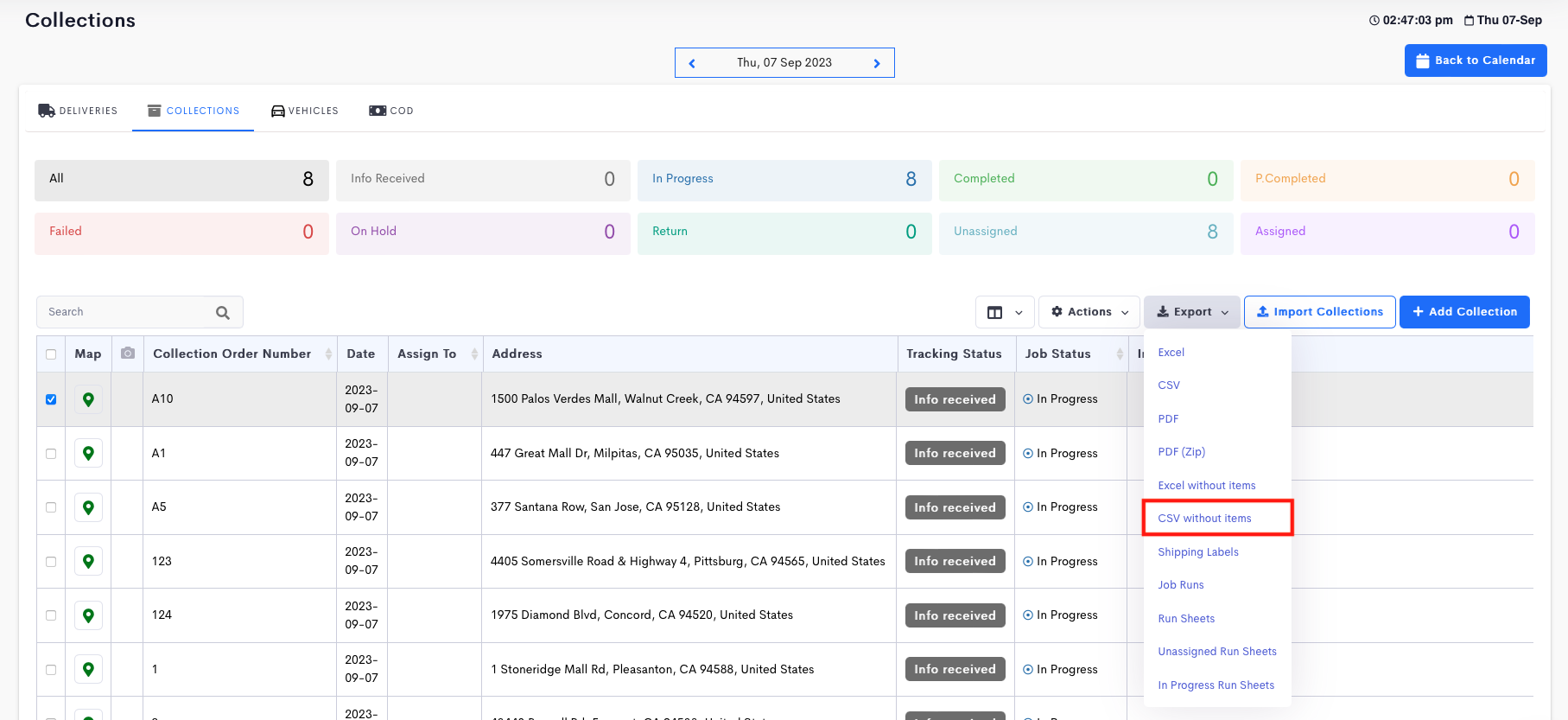 To view the PDF file, you may need to download and install Adobe Reader from https://www.adobe.com if you do not already have a PDF viewer.