Issue 39 – Multiple Label Printing
30 April 2018 |
< 1
minute
read
Hellooooo, everyone!
In a blink of an eye, it's already the end of April.
2018 have been a massive year so far as we're constantly releasing new features and improving existing ones to ensure you can provide the perfect last mile delivery experience to your customers.
The latest – and one of the most helpful – feature to receive an upgrade is the ability to generate (multiple) shipping labels for delivery.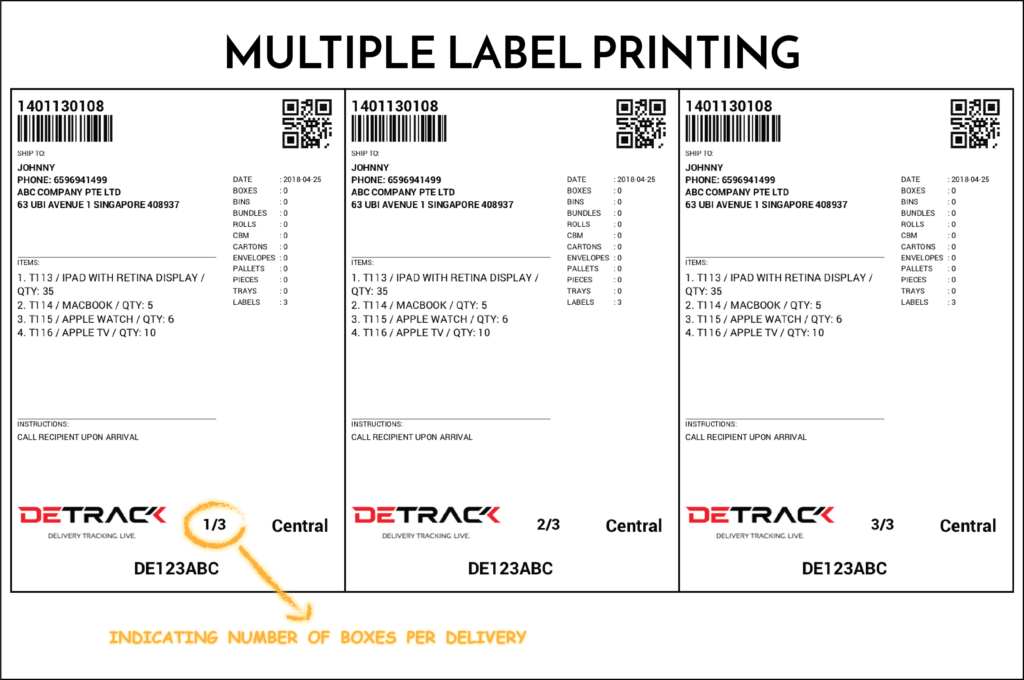 In addition to all the usual information you can include in your shipping labels like barcodes, addresses, and item description, you now have the ability to clearly indicate how many packages are meant for a specific delivery.
A minor improvement, but a major convenience.
Your vital feedback has been received, and we're working hard to upgrade our existing features and releasing new ones, so you can continue to deliver happiness to your customers!
After all, delivering happiness is what Detrack is all about. So stay tuned!
Cheers,
Team Detrack
#detrack #deliverhapiness #multipleshippinglabel #shippinglabel