Issue 35 – Impressing Your Customers Is Now LIVE
25 September 2017 |
< 1
minute
read
Hi there,
Do you want your customers to be able to track their deliveries?
Why not go a step further to impress your customers with the amazing experience of seeing their delivery come to them LIVE on a map?
And what if I tell you the live map comes with a real-time ETA countdown – just like when you order an UBER?
Click here to view Tap To Track in action.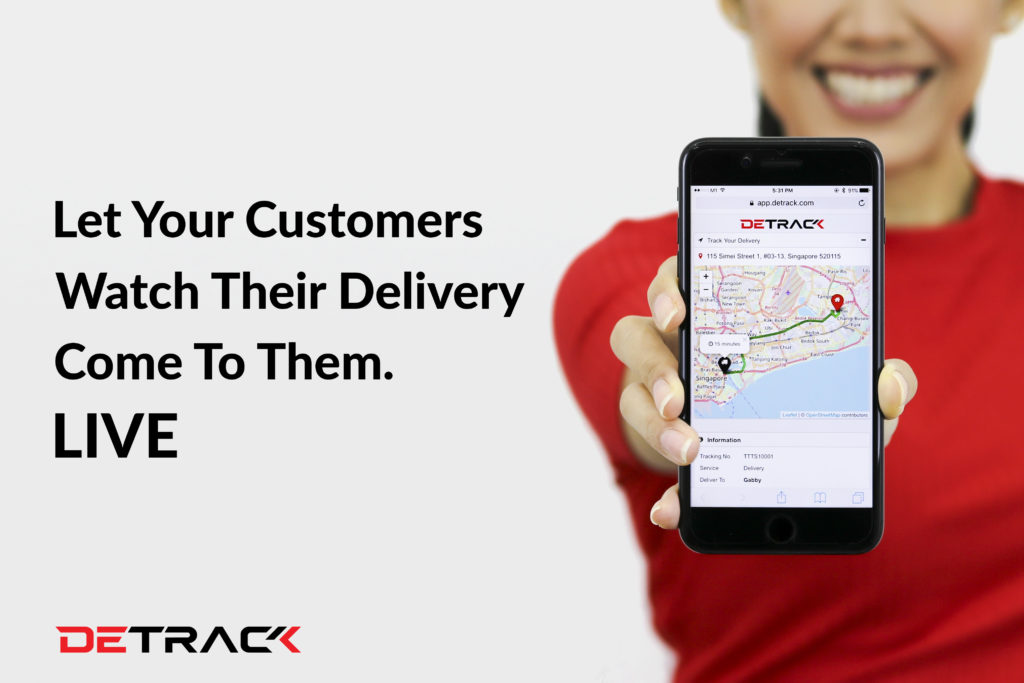 Since our beta launch in Early August, thousands of recipients all over the world have already experienced the magic of Tap To Track. Impressing your customers in the last and most important mile of their buying experience has never been easier.
If you missed the beta program, you can now activate Tap To Track for your Detrack account and let your customers in on this magical experience!
In our next issue, we are going to share how you can make use of Detrack to collect feedback from your customers, automatically.
Don't Just Deliver A Parcel. Deliver An Experience.
Stay tuned!
Cheers,
Team Detrack