Issue 29 – Print Shipping Labels From Detrack
21 July 2016 |
< 1
minute
read
Hi there,
We heard you and we got it done for you!
Over the past weeks, you would have seen the several new improvements and features we have added on to the Detrack dashboard, including the much requested – Shipping Labels.
Now you can easily export your delivery information into ready to print shipping labels available in A4 as well as 10cm by 10cm.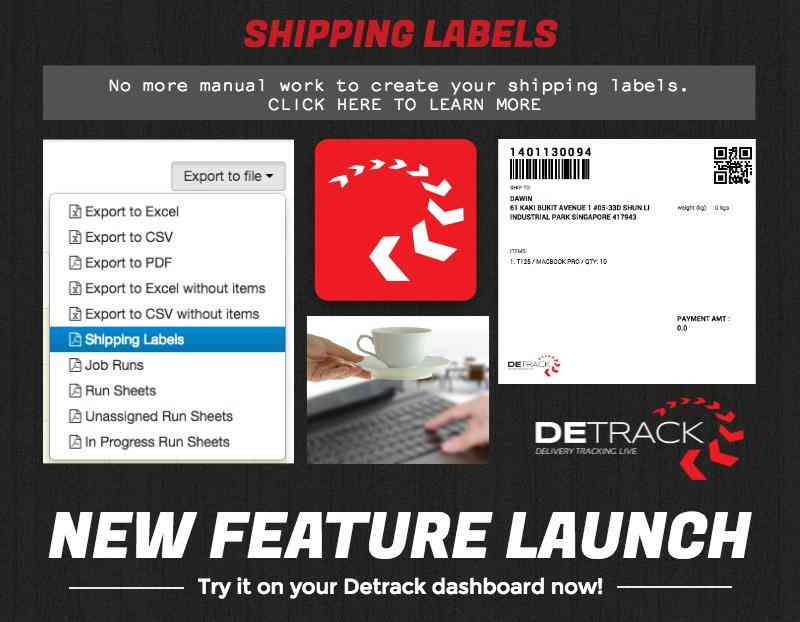 Besides the Detrack dashboard, we have also released Version 2.0.21 of the Detrack Android app that includes fixes and promises greater stability. Update your app today and remember to give us a five star rating!
Moving ahead, we will be launching our route optimization module in public beta too.
You can be sure a lot more of the features you will like to see will soon be appearing on the dashboard so stay tuned for the latest updates!
Cheers,
Team Detrack