This tutorial is regarding the use of the Scanner App if you happen to be using an external scanning device.
Use Of External Scanning Device
Tap and focus on the Search box.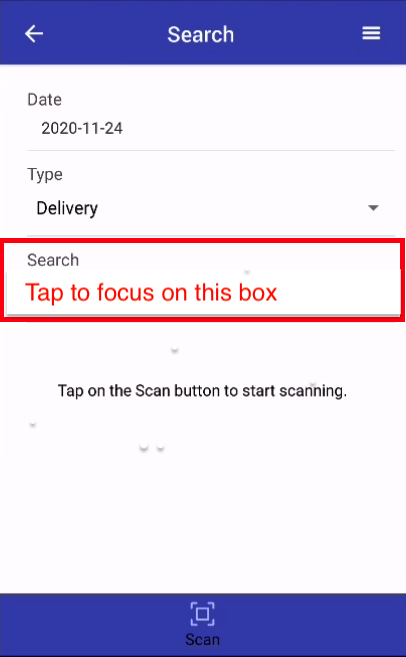 Scan the barcode or QR code using your external scanning device. If the barcode / QR code is read successfully, a value will be displayed in the box.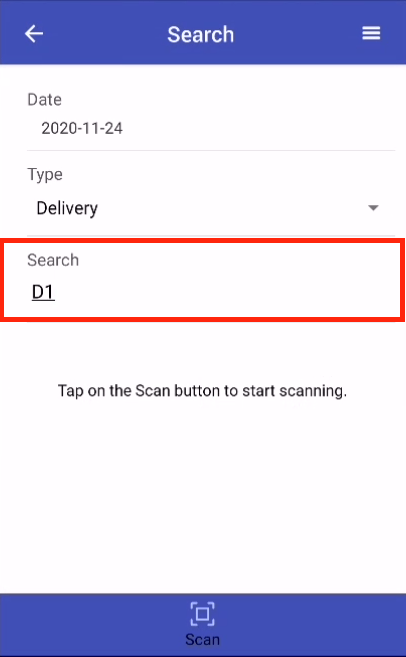 Tap on Enter or Return button from your keyboard to perform the search.